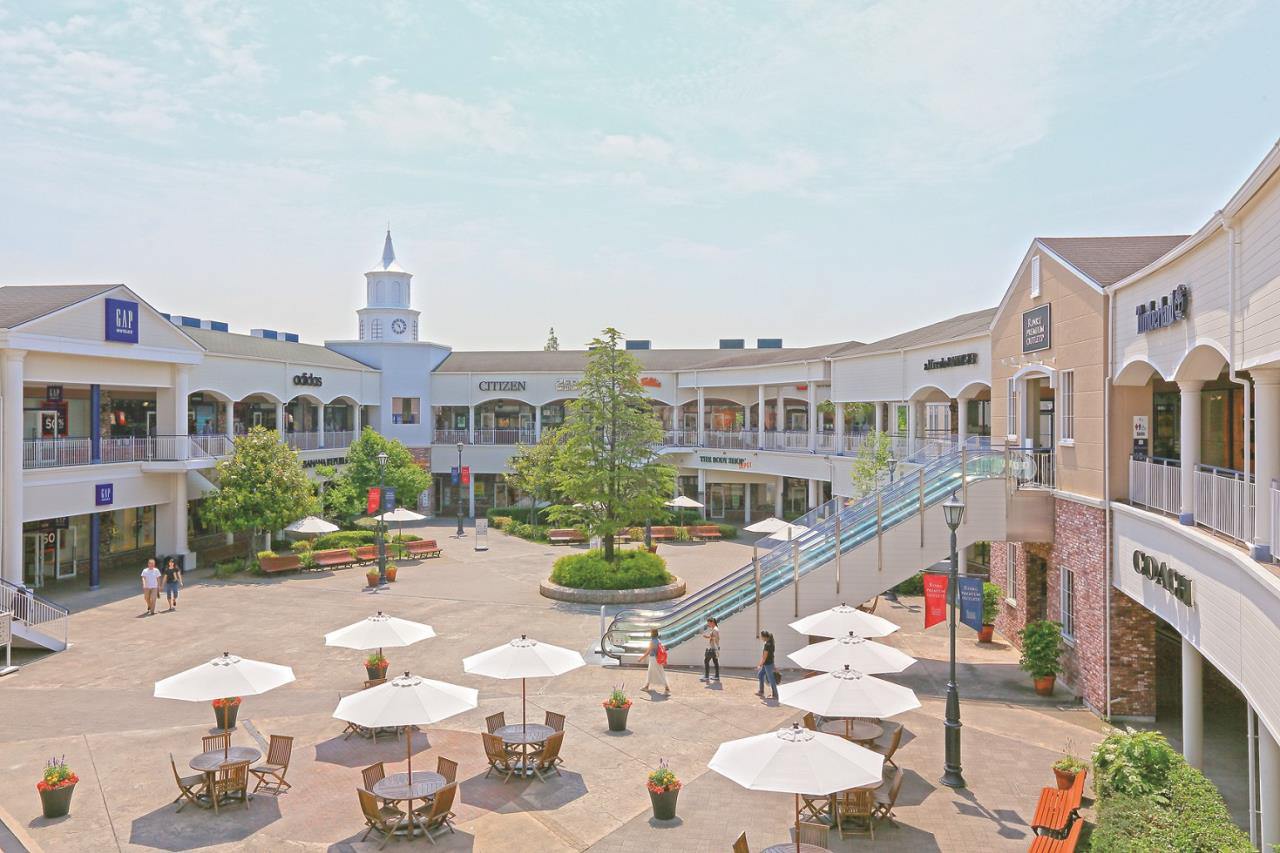 The seaside that connects with the world
"Rinku Park", closest to the gateway to the world that is Kansai International Airport, has a lineup that includes a large shopping mall and amusement facility with a Ferris wheel. Not only can you enjoy shopping and gourmet food, but you can also enjoy walking along the beach with the expansive horizon, watch planes take off with the beautiful seaside for scenery, naturally making you feel like you are in a resort.
1. RINKU PREMIUM OUTRETSⓇ
An outlet facility that fully feels like a resort. The outlet houses approximately 210 famous brands from Japan and overseas. About 6 minutes by foot from Rinku Town station, and a sky shuttle bus connects the outlet with the airport.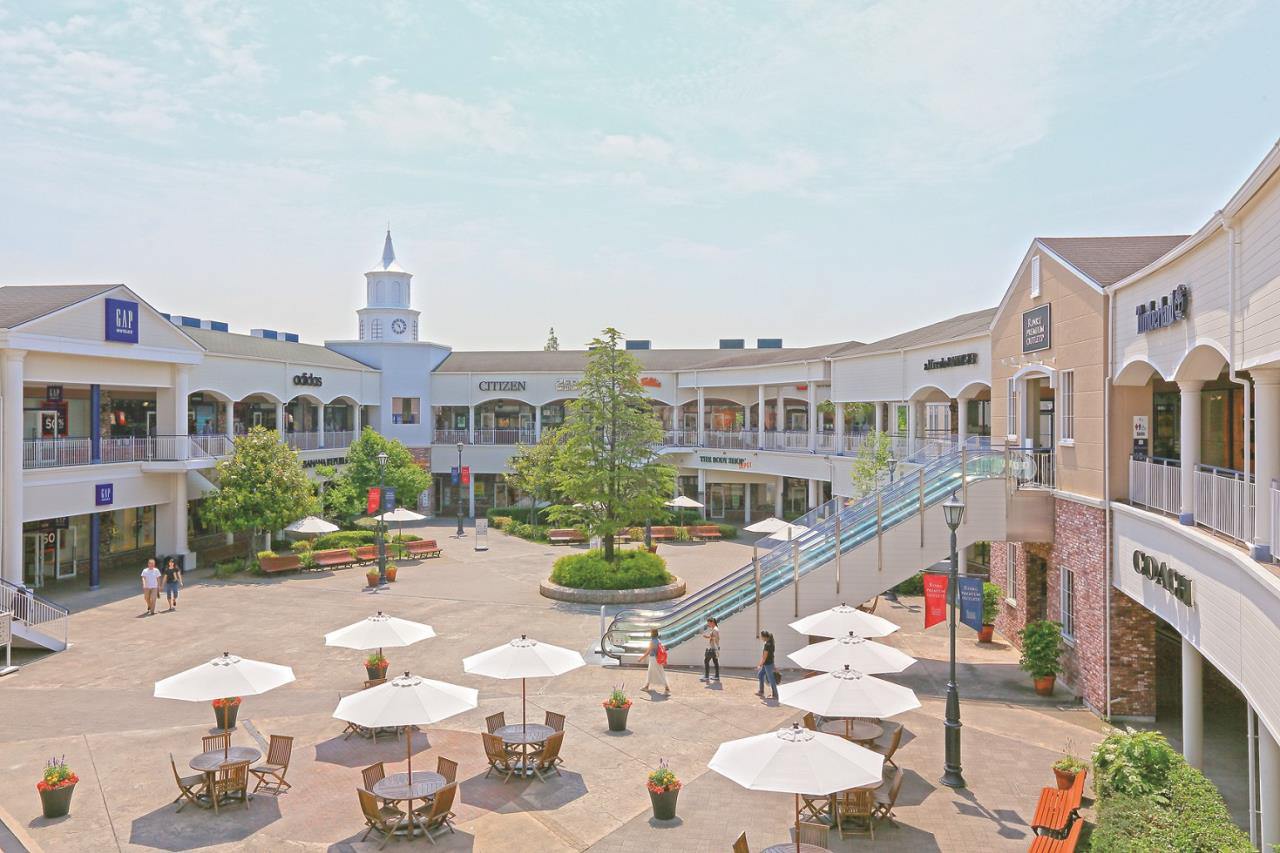 【Opening Hours】
10:00 a.m. – 8:00 p.m.
【Days Closed】
3rd Thursday in February
【URL】
https://www.premiumoutlets.co.jp/en/
(Official Homepage)
【Address】
3-28 Rinku Oraiminami, Izumisano City
2. RINKU PREASURE TOWN SEACLE
A family- friendly facility with brands and events for children. There are also hot baths and a Ferris wheel, which will please the grandparents as well.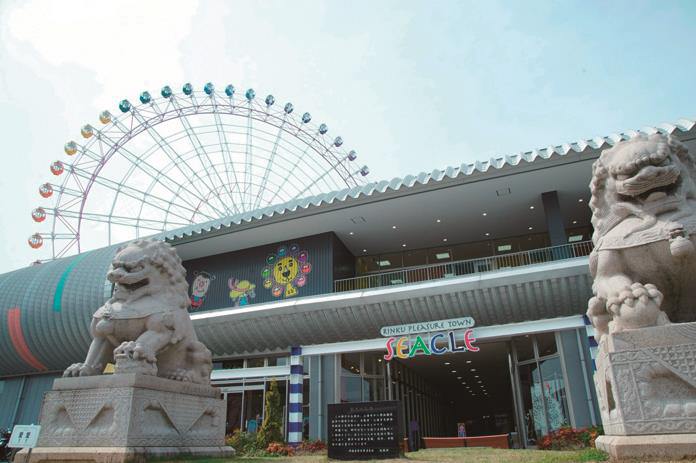 【Opening Hours】
10:00 a.m. – 8:00 p.m. (Opening hours may differ depending on the store/facility)
【Days Closed】
None
【URL】
https://www.seacle.jp/
(Official Homepage)*Japanese only
【Address】
3 Rinku Oraiminami, Izumisano City
3. RINKU PARK
"LOVE RINKu" means to connect with those dear to you, such as family, lover, friends, and so on. On the shore opposite to the airport you can gaze at a monument together with airplanes that connect with the rest of the world.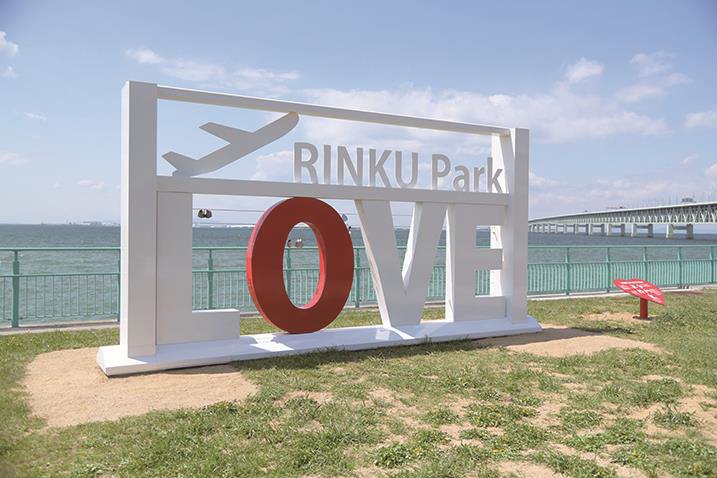 4. Marble beach "Sweetheart's sacred place"
Marble Beach is laid out with white marble cobblestones, providing colorful light. The huge heart shaped monument is a photography spot that gives joy to everyone. It is a romantic place, particularly at sunset.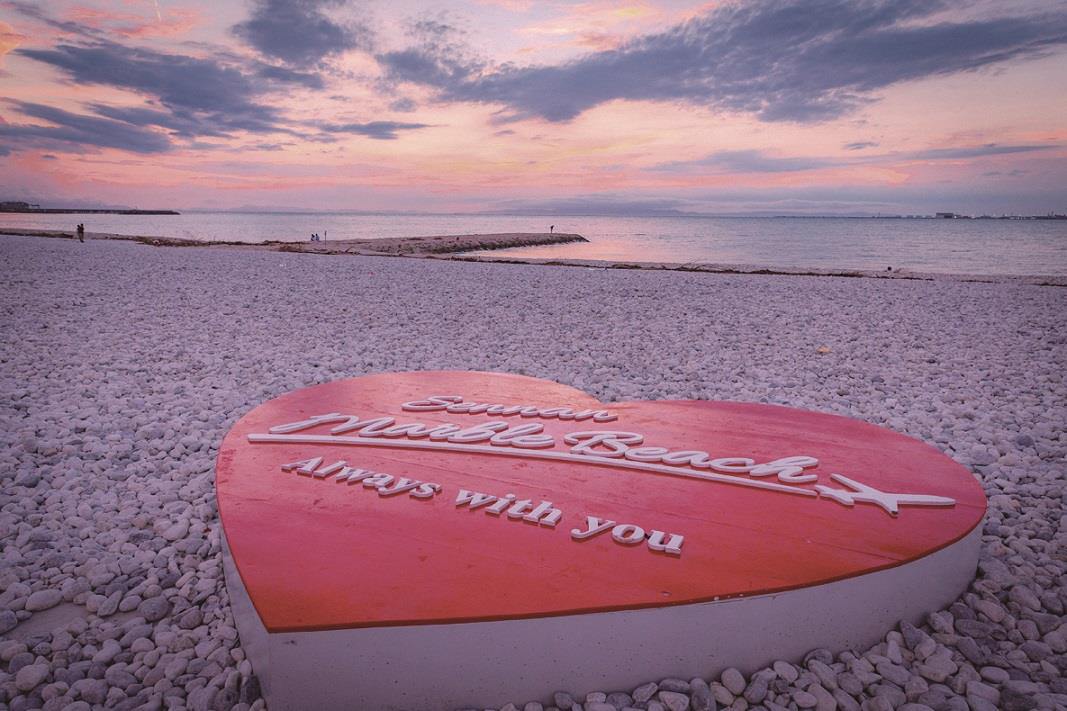 【Address】
Rinku minamihama, Sennan City
5. Southern PIA
A comprehensive exchange base of Sennan City, located in front of "Sanctuary of lovers". You can enjoy local products and gourmet food. The soft ice cream "Ichizu" is also popular.