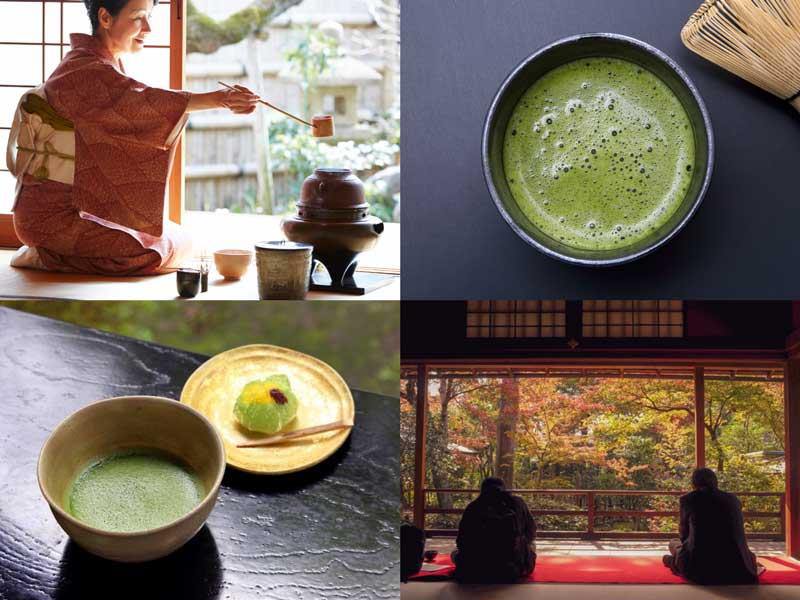 "Sado" Japanese Tea Ceremony: Everything About this Wabi-Sabi Ritual Including Spots to Experience it for Yourself!
Sado (literally meaning "way of the tea", more commonly known as "tea ceremony") has a long history spanning more than 500 years and is one of the classic parts of traditional Japanese culture. Experience a deep kind of spirituality while drinking tea in a ritual that embodies the heart of "wabi-sabi."
What is Sado?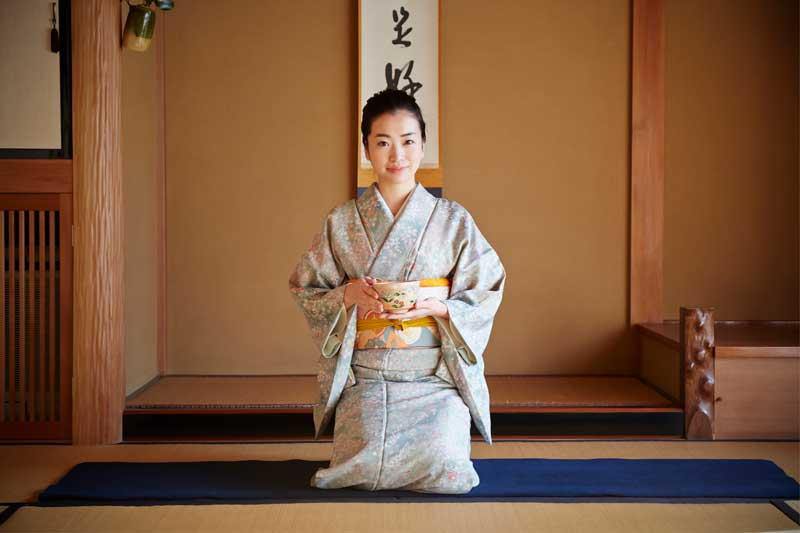 A ritual that has been elevated into an integral part of Japanese culture, Sado is a traditional Japanese art that stylizes the acts of boiling water, making tea, and serving it. Sado reflects the spirit of "wabi-sabi," a philosophy which finds beauty in simple refinement, aged appearances, and loneliness. Performed in a simple tea room, Sado is done by pouring hot water into a bowl containing powdered matcha (green tea) and then stirring the bowl with a bamboo whisk. This series of actions is called "ocha o tateru" (making tea) in Japanese. The entire process of sado—from the etiquette and hospitality up to the utensils and room decorations—is considered art, and putting all these elements together creates total beauty. Learning to appreciate this spiritual beauty is the essence of Sado.
The History of Sado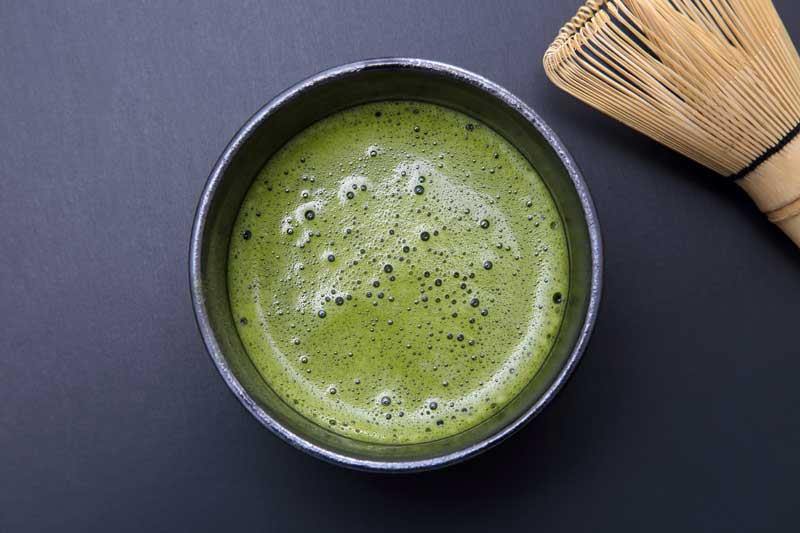 Sado has a history that dates back to more than 1,200 years ago. However, the origins of the modern-day tea ceremony can be traced to about 500 years ago, when a merchant from the trading city of Sakai (currently known as Sakai City, Osaka) named Sen no Rikyu created a tea ceremony style called "wabi-cha" (as in wabi-sabi) around 500 years ago.
The Etiquette of Sado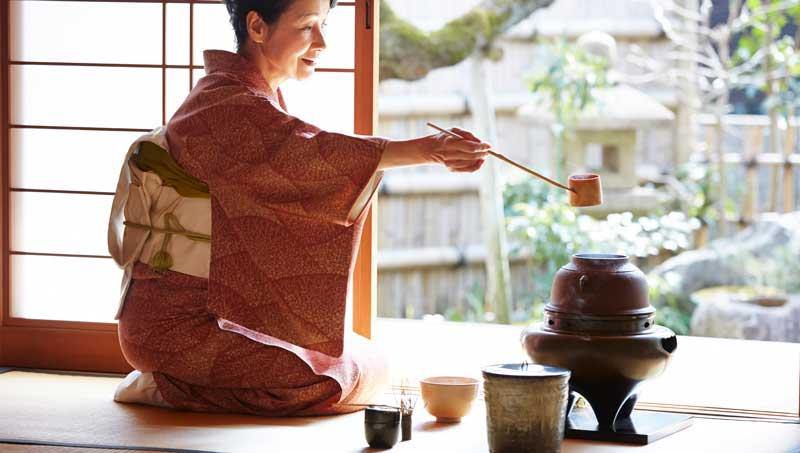 Sado is not only about making tea, but also about walking and sitting properly, handling utensils correctly, serving food, and even setting up a tea room and garden to be used for the ceremony. As such, it takes a very long time to learn all of the etiquette involved. However, if you just want to experience it once or twice, then you won't really need to prepare all that much. The first thing you need to do is take off your watch, ring, or any other accessory so as not to damage the bowls and other utensils used in the ceremony. Entering the tea room barefoot is also considered a breach of manners in Sado, so it would be best to come wearing clean socks. Further, when holding a tea bowl to drink, make sure to hold it with both hands. Other than those pointers, as long as you're quiet and follow the instructions of the person guiding you through the ceremony and you should be just fine.
Spots for Experiencing Sado in Kansai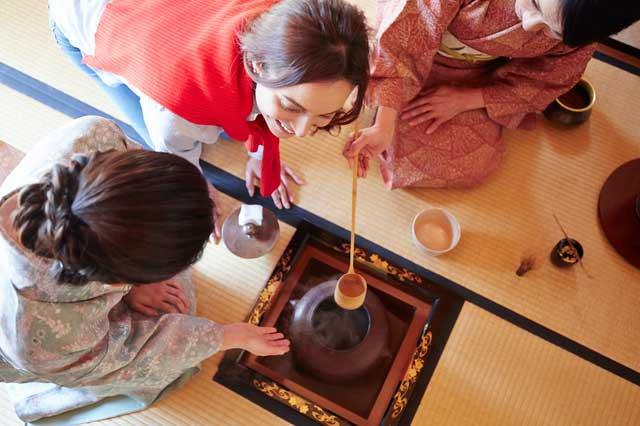 Next, we will recommend some spots in the Kansai region where you can get to feel the the heart of Sado, even if you're just visiting!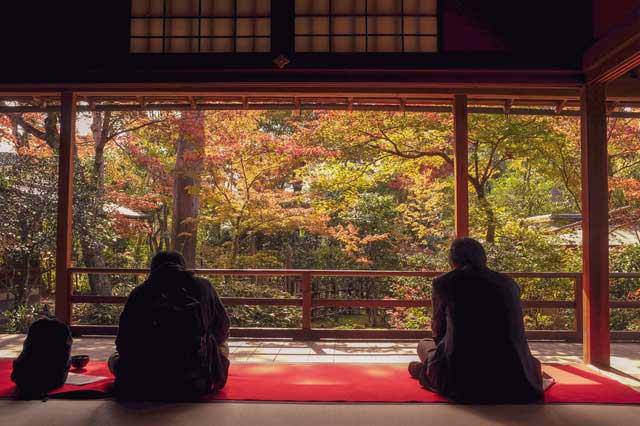 1.Tea House Souju-an (Inside Koko-en) (Hyogo)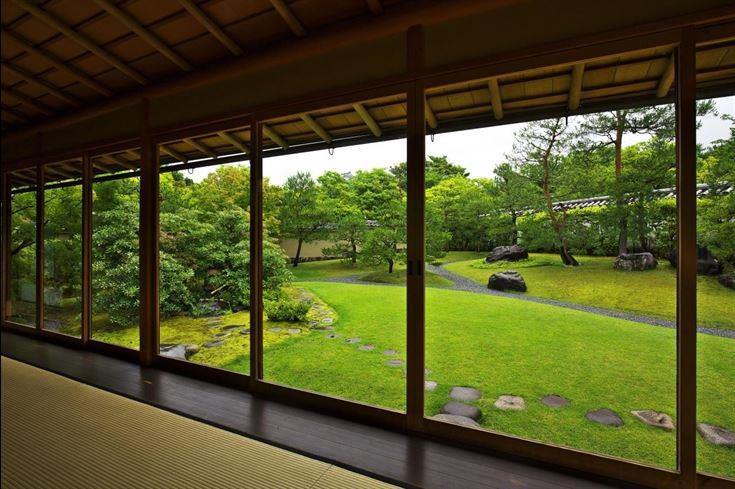 Koko-en is a beautiful Japanese garden adjacent to Himeji Castle, a World Heritage Site. At the tea house, called "Souju-an" inside this garden, anyone can taste authentic matcha anytime. Enjoy the beautiful scenery created by the four seasons and savor the mellow flavor of the matcha!
【Facility name】 Tea House Souju-an (Inside Koko-en)
【Opening hours】 10:00 am - 4:00 pm (last entry at 3:40 pm)
【Days Closed】 December 21st - January 5th
【Price】 500 JPY (for green tea and Japanese sweets)
【URL】
Official Homepage
KANSAI Tourism Bureau Homepage
【Address】 68, Honmachi, Himeji-shi, Hyogo
【Google Map URL】 GoogleMap
2. Sado Experience - Nara Sarusawa Inn Japanese Culture Experience (Nara)
Sarusawa Inn - Nara Visitor Center & Inn is an accommodation facility that also offers tourists the chance to experience Japanese culture. Here, the Sado experience is held every Wednesday. If you take part in the ceremony, you will learn the fundamental procedures in Sado while using a chasen (a whisk that is used for making tea), a specialty of Nara.
Visit this spot to experience Japanese culture in a traditional tea room!
【Facility name】 Nara Visitor Center & Inn (Nara Sarusawa Inn)
【Opening hours】 The Sado experience is held on Wednesdays only
1) 3:00 pm - 3:45 pm
2) 4:15 pm - 5:00 pm
【Price】 2,000 JPY (children six and younger are free)
【URL】
Official Homepage
KANSAI Tourism Bureau Homepage
【Address】 3, Ikeno-cho, Nara-shi, Nara
【Google Map URL】 GoogleMap
3. Uji City Municipal Tea House Taihoan (Kyoto)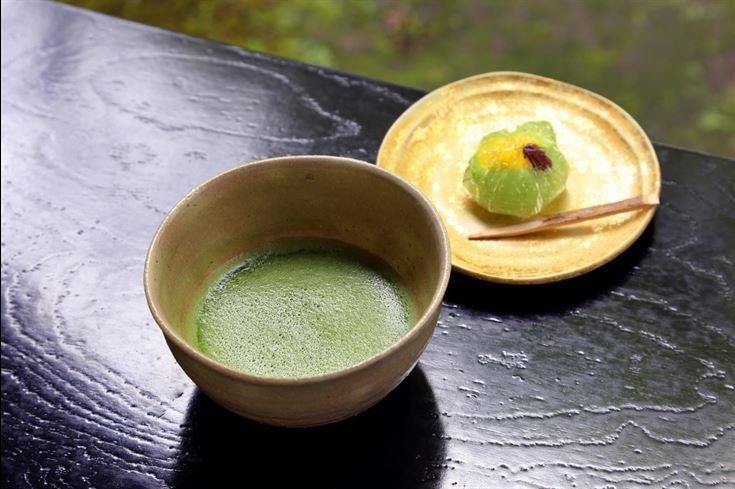 Uji Municipal Tea House Taihoan is a full-fledged tea house that is just about a 5-minute walk from Byodoin Hoodo, a famous sightseeing spot in the city. Here, you can enjoy authentic matcha and sencha (a type of green tea in which the tea leaves are boiled) along with seasonal sweets. If you make a reservation, you can experience the tea ceremony procedures (such as making tea and putting charcoal in an kiln or a wind furnace)! Soak in the spirit of Japanese wabi-sabi while savoring authentic Uji tea.
【Facility name】 Uji City Municipal Tea House Taihoan
【Opening hours】 10:00 am - 4:00 pm
【Days Closed】 No holidays during open period (open period: January 10th - December 20th)
【Price】 Tea Ceremony Experience: 2,400 JPY
【URL】
Uji City Tourist Association Official Homepage (Japanese only)
KANSAI Tourism Bureau Homepage
【Address】 2, Ujitogawa, Uji-shi, Kyoto
【Google Map URL】 GoogleMap
Sado is also said to be a way of instilling discipline in life by refining your mind and pursuing beauty through the ritual of tea ceremony. Capture the spirit of wabi-sabi, the heart of Sado, that has greatly influenced Japanese culture since ancient times!