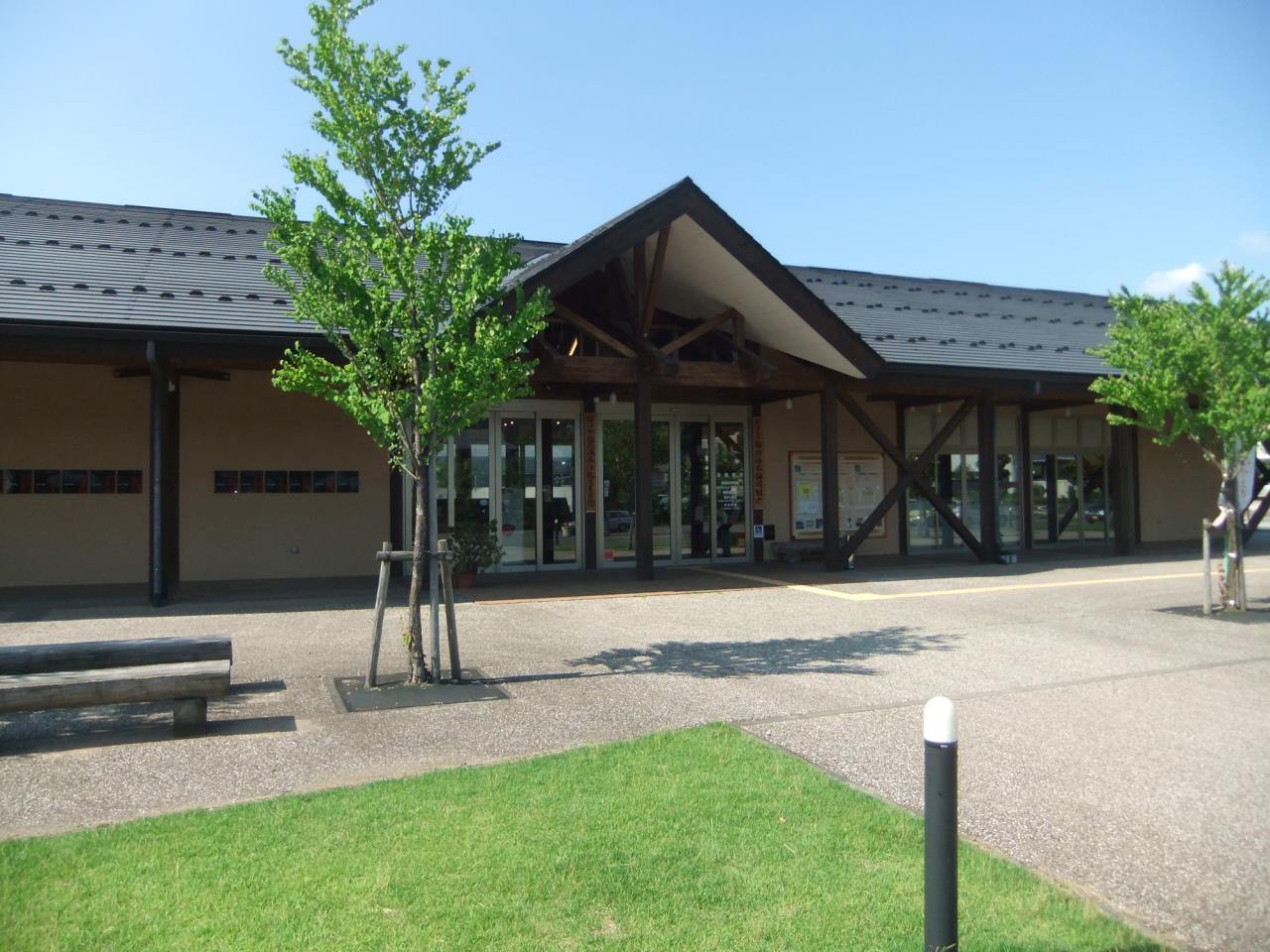 From Jomon earthenware to sushi plates—10,000 years of Echizen Lacquerware
Japanese lacquerware "shikki" is made of wood or paper and overlaid with several coatings of the sap of the urushi tree (Rhus verniciflua). Since this kind of tree is only indigenous to East Asia, this craft was first developed in countries in this region including Japan, and soon attracted the interest of those in power when it started to be exported to Europe during the late 16th century.
One of the best-known production areas for shikki was Echizen, and the Kawada district of Sabae City, Fukui Prefecture, is still producing this lacquerware, known as Echizen Shikki to this day. Urushi-no-sato Kaikan (Echizen Lacquerware Traditional Industry Hall) is a museum which provides a variety of information on this traditional craft, and is located in Katayama-cho, Sabae City, which is said to be its birthplace.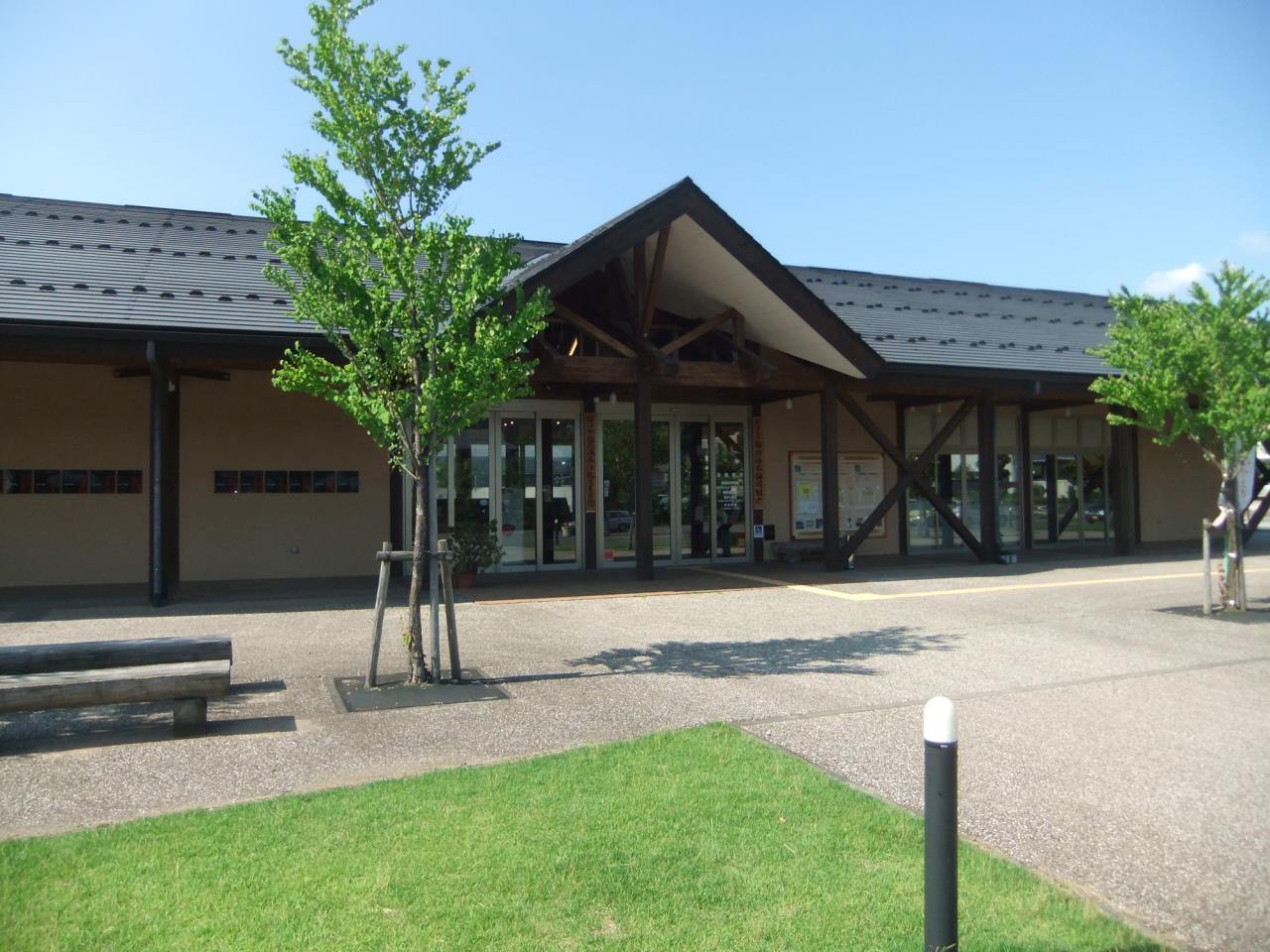 This lacquerware technology, as well as other elaborate wooden craft techniques, are believed to have already been developed during the Jomon period (14,000–300 BCE), as a 12,000-year-old fossil of an urushi tree branch was discovered in Wakasa-cho, Fukui Prefecture. In addition, lacquerware, such as a red comb, other wooden products, and earthenware from over 5,000 years ago were excavated from the Torihama Shell Mound by Wakasa Bay. The Wakasa History Museum is the perfect place to learn about such ruins and other findings from the Jomon period.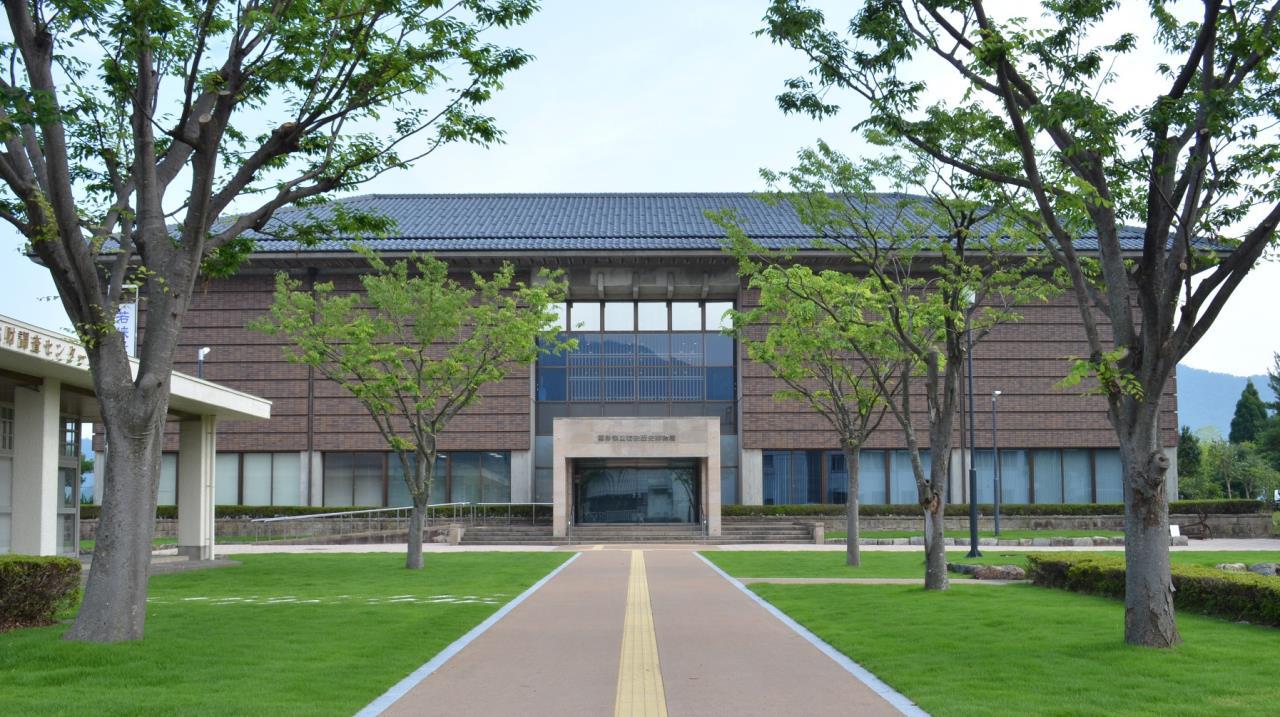 It is believed that Echizen Shikki first started when a lacquer painter from a village in Katayama was requested to repair a crown for a prince, who later became Emperor Keitai, during the 6th century at the end of the Kofun (tumulus) period. The painter dedicated a black-lacquered bowl he had made using the urushi sap method, along with the repaired crown, which impressed the prince greatly. Lacquerware production in this area took off following this, becoming known as Katayama Bowl and Kawada Lacquerware, which is the present-day Echizen Shikki.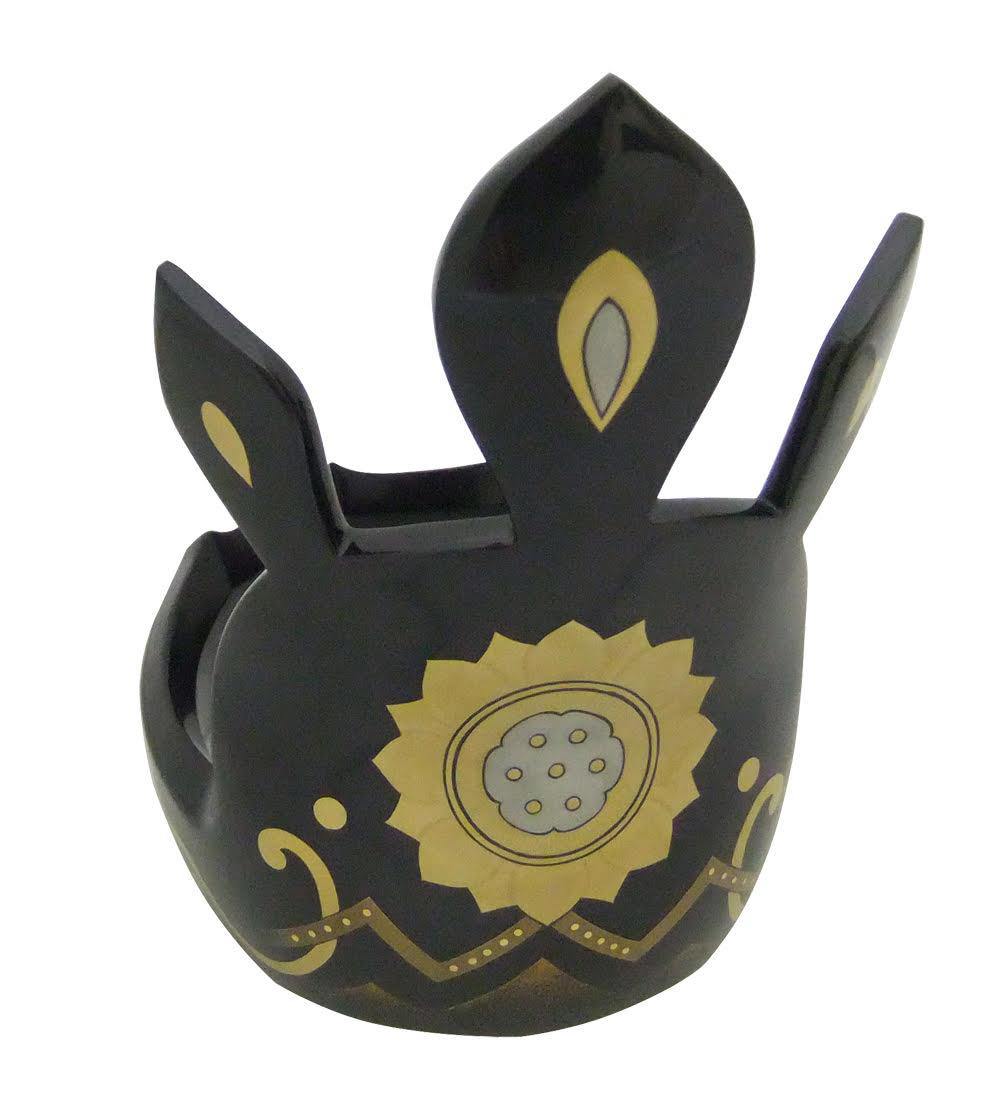 The climate of the Echizen region is generally mild with plenty of rain, and the inland areas are known to receive frequent and very heavy snow fall. Due to this, the region is blessed with a rich natural environment featuring lush green mountainsides and a high volume of pure water from snow melt. The climate of the Hokuriku Region is, therefore, perfect for the production of Japanese lacquerware, as good levels of humidity are required to allow the sap to dry.
In this region, there was a group of specialists called Echizen-shu, who collected the sap from urushi trees, and at the peak of production, about half their number, throughout Japan, were part of this group. It is evident that their skills were highly sought after as they were assigned to collect a huge amount of sap to be used in the construction of Nikko Toshogu Shrine, which enshrines the first shogun of the Tokugawa shogunate during the Edo period.
In addition, there was another group which specialized in wood craft, mainly producing bowls on a rotating wheel, in Omi (present-day Higashiomi City, Shiga Prefecture) located adjacent to the Echizen region. They tended to work in mountain areas all over Japan, with some living in the Katayama district because of the quality of the wood material. As a result, their skills, and those of the local sap collectors, combined perfectly and led to development of the lacquerware industry. Katayama Shikki Shrine in Katayama-cho enshrines Imperial Prince Koretaka, the god of bowls, who is believed to have taught the woodturning technique that made use of a rotating wheel.
During the medieval period and after, Echizen Shikki played an important role in the religious life of the region, too. At that time, there were a number of Buddhist events and ceremonies held all year round in Echizen and other areas of the Hokuriku region due to many followers of the Jodo Shinshu sect. Echizen lacquerware was often employed in these events, including Hoonko, a memorial service dedicated to Shinran, the founder of the sect. Subsequently, during the Edo period, the area became the top lacquerware producer in Japan, also due in no small part to the domain's policy of industrialization.
In the late Edo period, Echizen Shikki was further elevated from being merely sturdy tableware to a luxury item with some decorative techniques added from outside the area. For example, maki-e from Kyoto, in which pictures and patterns are secured by sprinkling gold powder on the surface of lacquerware, and chinkin from Wajima, Ishikawa, in which the surface of the lacquerware is carved with a special chisel and gold leaf and powder are applied to create patterns. Later, in the mid-Meiji period, production of square trays began, in addition to the mainly round bowls, and this was followed by an even greater variety of pieces, such as lidded boxes, stacked boxes, and vases.
The production of Echizen Shikki requires exemplary skills throughout the process, divided into areas of each specialization, with the first part taken by nushiya, or master lacquer painters, the majority of whom have inherited their family business. In this region, there are around 300 lacquer artisans, of which over 30 have been certified as Master Traditional Craftsmen. Their works are beautiful, of course, but are more practical compared to those produced in Kyoto and Kanazawa, which tend to be characterized more by a certain elegance and subtleness.
There have been a number of innovations applied to this traditional ware over time, including the use of synthetic resin material instead of wood and the employment of different colors other than the traditional black and red, and this has resulted in production of over 70% of the business-use lacquerware in Japan. In 2014, dishwasher-proof lacquerware specially produced for school lunch tableware was developed and has subsequently been used in all the elementary schools of Sabae City. Furthermore, 90% of the conveyor-belt sushi plates used nationwide are produced in this region due to their extraordinary durability. An increasing variety of base materials are also being introduced to the production process, such as metal, glass, and ceramics.
In addition to dishware, this lacquer painting technique has also been used to decorate festival floats since 2009. This is only made possible as there are enough artisans in this region with the different skills necessary to cover all the procedures, from lacquer application to finishing. This is all the more remarkable, as there has been an overall decrease in the number of craftsmen all around Japan.
At Urushi-no-sato Kaikan, visitors can learn about Echizen Shikki by accessing a variety of information sources, including history, production process, lacquerware examples (e.g., business use) and recent endeavors. They can also view the actual process of pieces being produced by master craftsmen, such as wood base production, and lacquer painting and decoration at the Shokunin Kobo (Artisan's Atelier) adjacent to the museum. There are also some places that introduce other types of traditional craftwork, such as washi paper, forged cutlery and Echizen-yaki pottery ware in Fukui Prefecture. The history of these various kinds of traditional arts is real proof of the prosperity of the region, which was fortunate to be located near the sea and not too far from major cities like Kyoto and Osaka. This also allowed it to serve as the gateway for the reception of the diverse cultures from China and Korea.