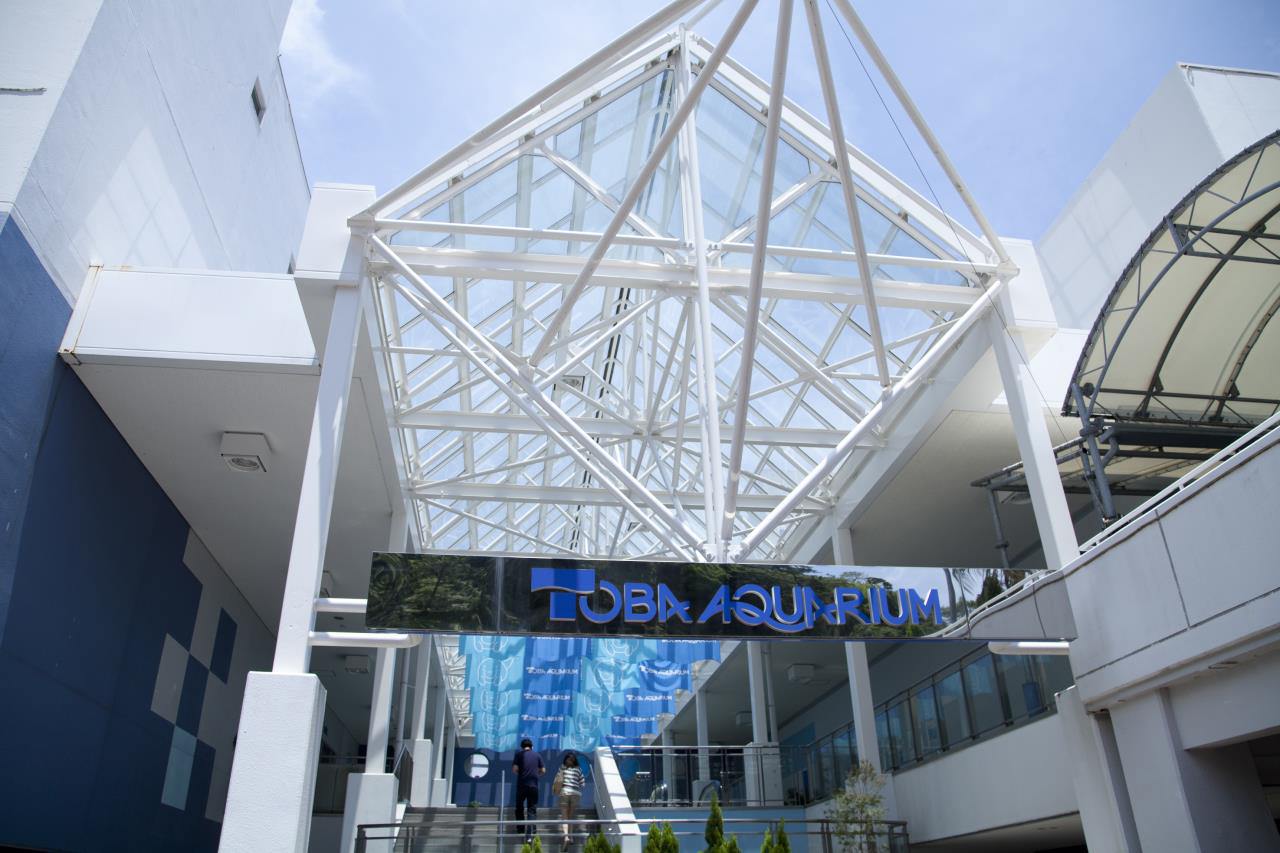 [Approximately 1200 species of marine organisms in 12 zones where relevant oceanic environments are reproduced respectively. Dugongs and sea otters are favorite choices for the tourists to see.]
Toba Aquarium, commanding a view of Toba Bay, is one of the largest aquariums in the world.
Emphasizing ecosystems, the aquarium reproduces various aspects of the global environment, as represented by the sea of Ise Shima, the sea of the polar region, the Amazon River and so forth, with about 20,000 animals of 850 species. Particularly impressive is the world's largest artificial coral reef, where some 250 kinds of tropical can be seen. It is the world's first totally transparent gallery, where the visitor can view colorful as though while diving. Rare animals, such as a dugong, from which the Mermaid legend was born, and a finless porpoise, which the aquarium was first in the world to succeed in breeding, should not be missed. Opened in 1955, the aquarium is characterized by the absence of a fixed viewing route, thereby allowing visitors to freely stroll and enjoy viewing.
[Admission Fee]
Adults ¥2,800
Child (ages7-15) : \1,600
Young Child (ages3-6) : \800
[Access]
10 min. walk from Kintetsu / JR Line Toba Station
Photos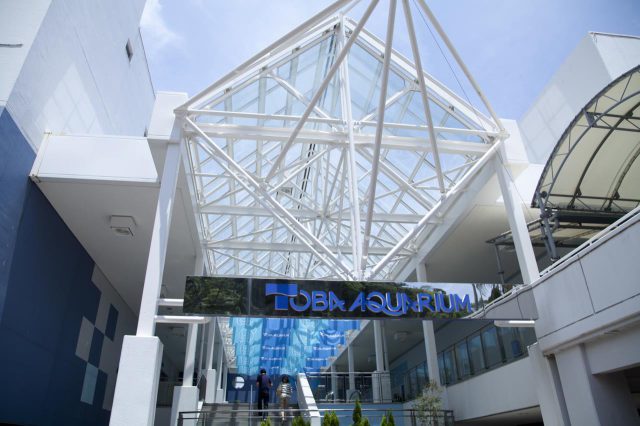 Information
Postal Code

517-0011

Address

3-3-6, Toba, Toba-shi, Mie

Tel

+81-599-25-2555

Businesshours

9:00-17:00(July 20 to August 31: 8:30 to 17:30, Admission until 1 hour before closing )

Holiday

Open all year round

Website
Map
Nearby Spots