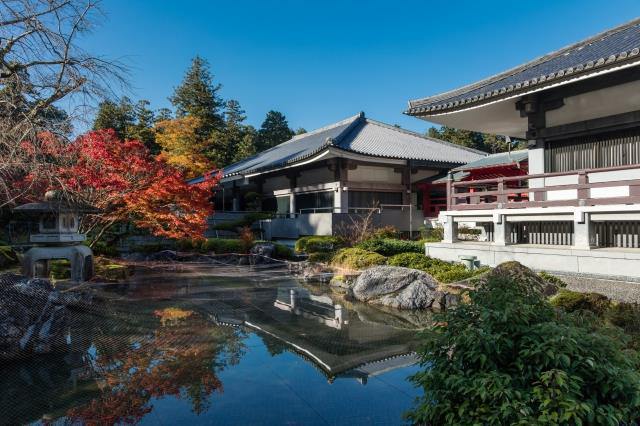 Aisho-cho Historical Museum
[Presenting the Buddhist art, festival regalia, and archaeological relics of Aisho-cho]
Aisho-cho Historical Museum displays a replica of the seated Kannon statue originally located at Kongorin Temple, and the Kongorin temple bell (1303, a Prefectural Cultural Property). There are also art and craft works designated as Municipal Cultural Properties, including a byochin egoro incense pan from the Heian period (9th to 12th centuries) and a pair of wooden guardian lions from the Muromachi period (14th to 16th centuries), as well as archaeological relics and a hikiyama festival float. There is an exhibit about Echihatauji, a member of the Hata clan who developed the Echi area during the 6th and 7th centuries, and a display of cultural relics unearthed from archaeological sites in the area.
[Admission Fee]
300JPY for adults, 150JPY for elementary or middle school students (50JPY per person discount for groups of 20 or more)
[Access]
Kotosanzan Smart Interchange(Meishin Expressway)
Photos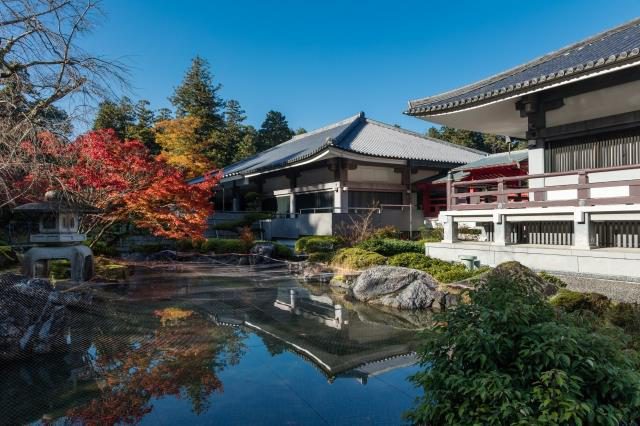 Information
Postal Code

529-1202

Address

878 Matsuoji, Aisho-cho, Echi-gun, Shiga

Tel

0749-37-4500

Businesshours

10:00-17:00 (entry until 16:30)

Holiday

Monday and Tuesday (excluding public holidays), the day after a public holiday (except Saturday or Sunday), and over the New Year holiday. Exception:Open every day in November.

Website
Map