Experience Japanese Crafts First-hand in Wakayama and Tokushima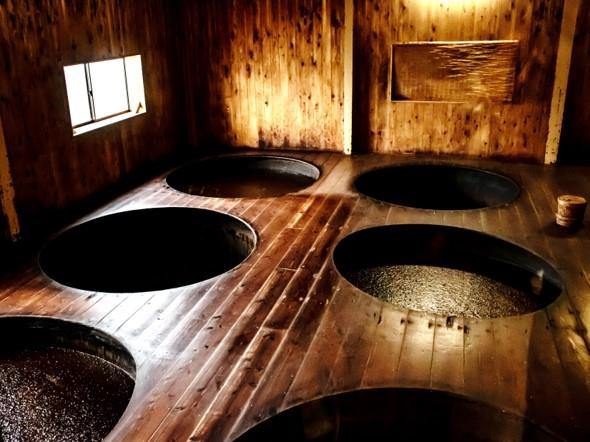 Day 1
The trip started when I met up with some friends at Shin Osaka Station at 9am. From there we picked up our rental car and were on our way to Wakayama Prefecture to the town of Yuasa.
Yuasa is the birthplace of Soy Sauce so it should come to no surprise that we came here to try soy sauce! It took about an hour and twenty minutes to get to our first destination which was a local restaurant for lunch. We ate Shirasudon which are tiny fish on rice. The fish are a local delicacy so if you have the chance to try them you definitely should.
We then moved on to a soy sauce making factory where we were given a tour and I learned things I had never known about soy sauce and the process of making it. I got to stir and taste soy sauce that had not been processed yet…sour!! We even got to make our own soy sauce and now I will take care of it for a year until it's ready to be tasted. The staff kindly let us all try soy sauce ice cream. It may not sound appealing but it is now one of my favourite types of ice cream, for sure!
Afterwards we went to Nakano BC where we were given another tour of the factory and I got to learn lots about how plum wine is made. My favourite part of this stop was being able to actually make my own plum wine with plums and wine right from Wakayama. I can't wait to be able to taste my homemade plum wine in about 6 months. Will it last that long? Stay tuned. By now we were tired and decided to go to the hotel called Hiinanoyu. It's a hotel with an onsen overlooking the ocean…breathtaking.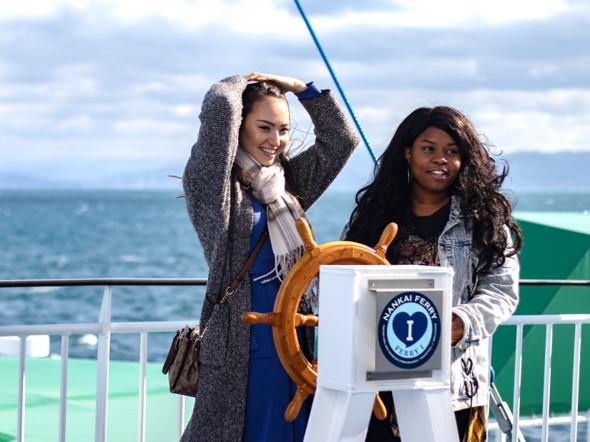 Day 2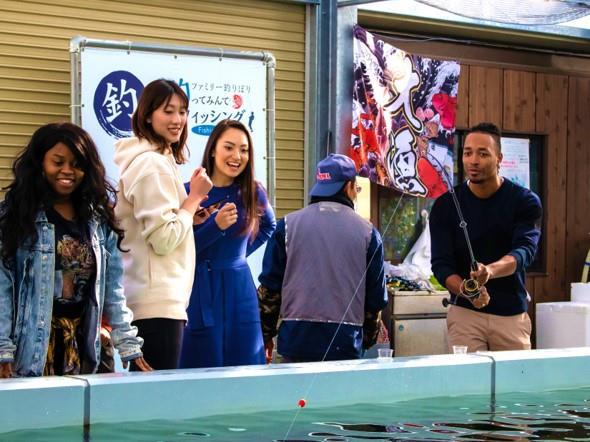 Here, where we fished and we ate the fish right away as sashimi at Wabisabi restaurant. We were served the entire fish while it was still moving which made me feel a little uncomfortable, but it was kind of cool.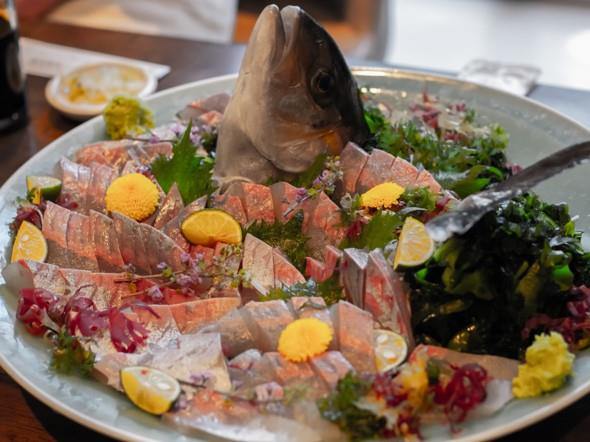 After an amazing and completely filling meal, we headed to our next hotel where dinner awaited us. It was about a two hour drive, but the views of the mountains were incredible all the way there so it didn't feel like such a long journey. Iyakeikokuonsen Hotel Hikyounoyu was where we stayed and this hotel too had an onsen where we relaxed and prepared for our next day's adventures.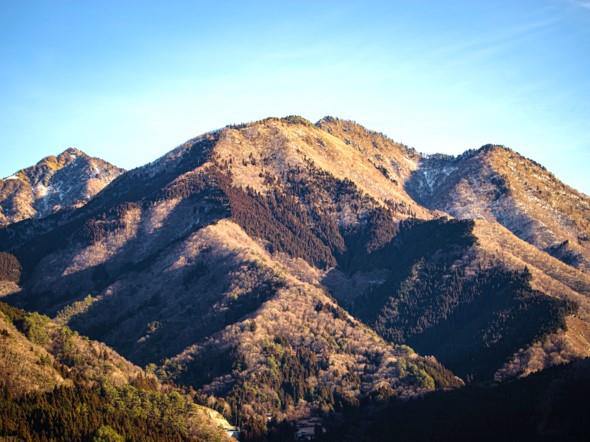 Day 3
Our final day on this trip was spent seeing destinations I had long wanted to see. Ochiai Shuraku village is a village on a mountain and it kind of reminded me of a Japanese Machupichu. Ok, maybe a bit of a stretch, but still cool nonetheless.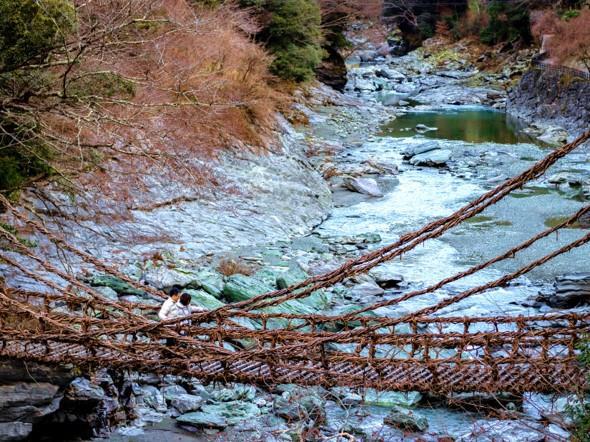 We then went to Iya no Kazurabashi which is a suspension bridge that was made 800 years ago with woven together wisteria vines. This too was amazing and crossing it was even more fun. Near the bridge was a little waterfall called Biwanotaki and we spent a little time goofing around with some pictures there. For lunch we ate at Iyabijin where we had Boar Soba. This was an oddly interesting combination; but, truly delicious.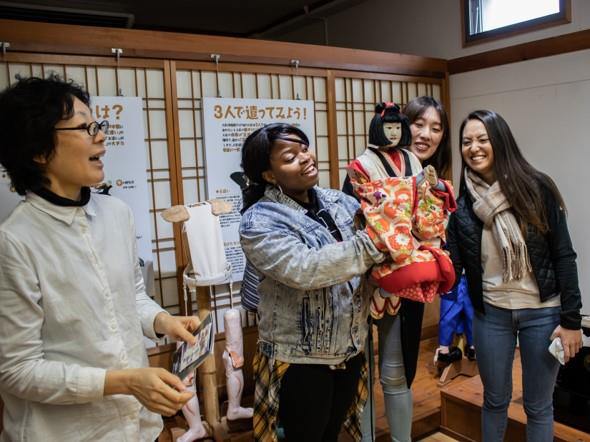 Our second to last stop was Awa Ningyo Joruri, which was a traditional Japanese puppet show place where we were not only able to watch a short 30 minute show, we also were able to try moving the puppets ourselves! Did you know it takes three people to move one puppet? Learning new things every day.