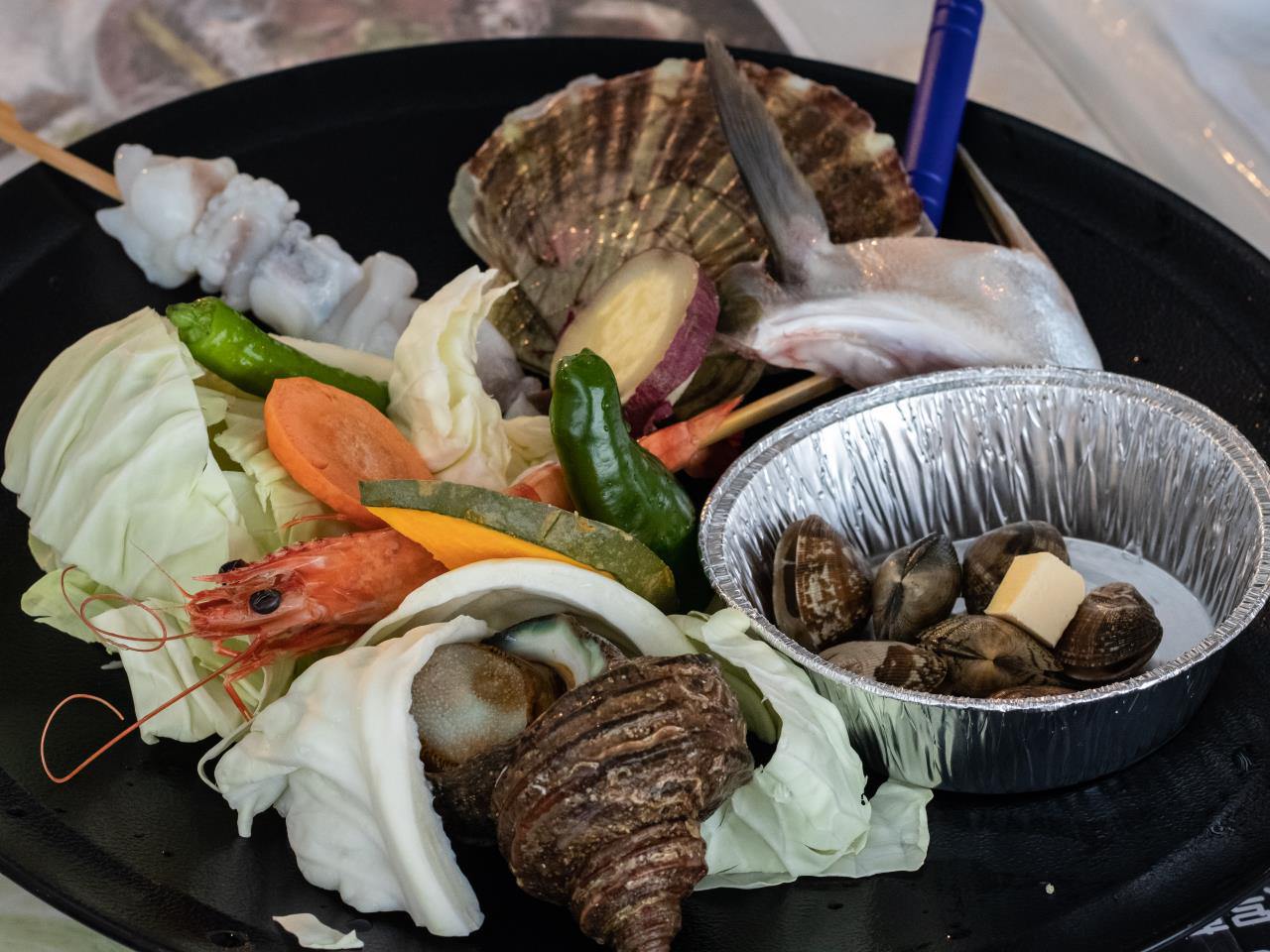 Experience the Great Outdoors in Wakayama and Tokushima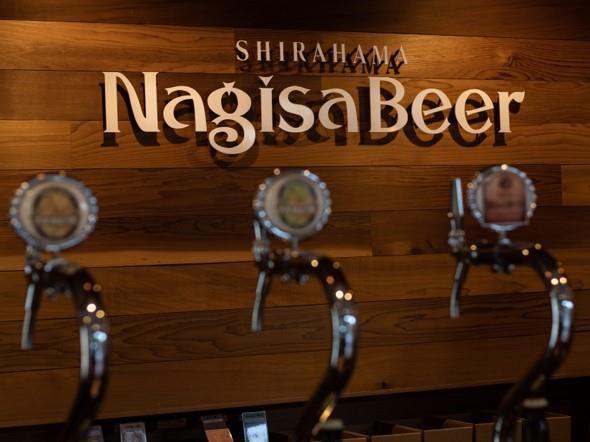 Day 1
The theme of this trip was THE GREAT OUTDOORS, so my friends and I spent most of our time enjoying the scenery and some of Tokushima and Wakayama's amenities. We took the train from Shin Osaka Station to Shirahama, which was about a two hour train ride. Once we arrived, we picked up our rental car and went straight to lunch. We really wanted to try Nagisa Beer which is a popular craft beer in Shirahama. I got the Orange Craft Beer and it was refreshing and delicious.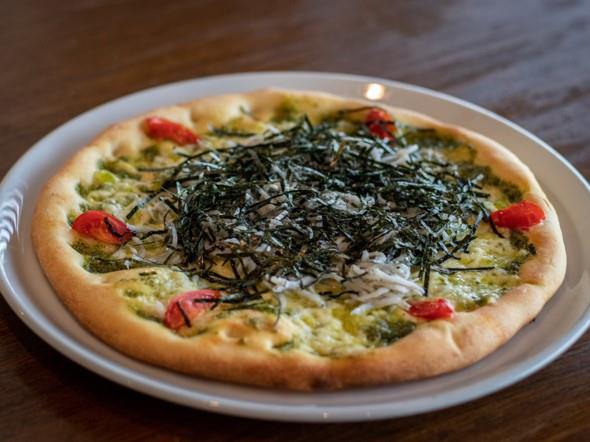 For food, I ate a pizza with tiny shirasu fish on top with seaweed and tomatoes. I got it since I had never tried it before and it was actually pretty good. After lunch we went to Shirahama Beach and took a walk along the shore.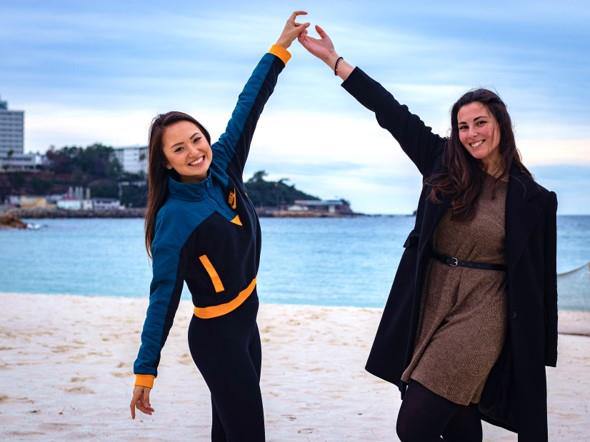 The view and white sand were truly a sight to behold! After taking a few pictures with friends, we were off to the nearby Chosei Onsen, a hot spring, and bathed for about 20 minutes.Many hot springs have strict rules about tattoos, but this one is tattoo friendly. However, I decided to just use the foot bath. The water was nice and hot which felt great since it was a little chilly out and my feet were cold. I think I may have missed out on the onsen though because when my friends reappeared they noted that it was amazing.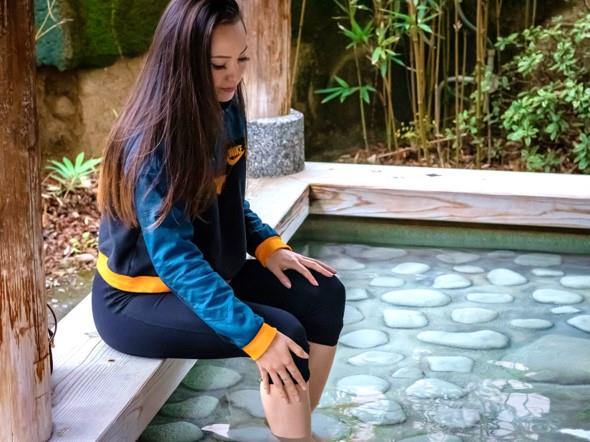 Our next stop was Shirasaki Kaiyo Park, which was about a 30 minute drive from Chosei Onsen and it was a very photogenic place, where the waves crashed up on to the huge rocks.It was breathtakingly beautiful and it is better enjoyed on a sunny day as the light illuminates the sea and white stones that tower over the ocean. Our dinner was amazing with an even better view from the tip of a mountain.
Testi Mone is an Italian cuisine restaurant with a touch of Japanese-style cooking. Testi Mone also offers a few rooms for lodging overnight in case you want to watch the sunrise with style over the helicopter pad.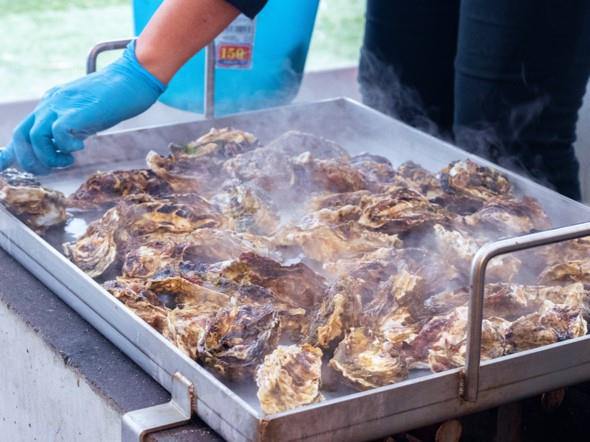 Day 2
The next day we took the Nankai Ferry to Tokushima and had a seaside BBQ at Tokushima Shinsen Nattokuchi Ichi and we got to eat a ton of oysters! Yum! We also got to try Tokushima's way of eating seaweed and it was pretty cool and really good.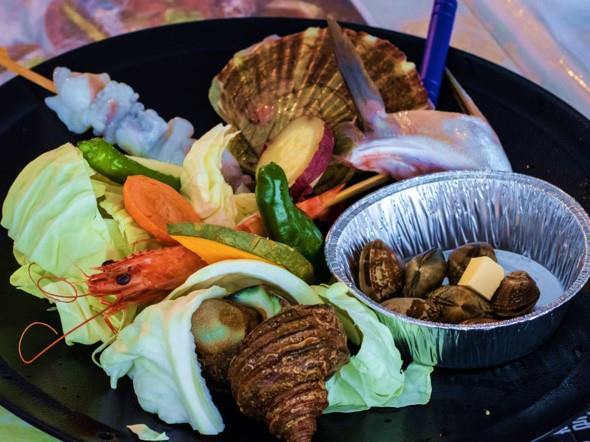 Afterward, we went kayaking. It was chilly but lots of fun. From there we drove to the business hotel that we were staying at and took a little break before going to the nearby Izakaya for dinner.
Day 3
On our very last day of this trip, we went to the Caretta Turtle Museum located on Ohama Beach. From late May to late August, loggerhead turtles come to shore to lay eggs here. In recent years, the number of turtles have been declining unfortunately. At first I was sad to see all of the turtles in small confined areas, but I later found out that they are all released within a year and are only kept there for mating purposes, which made me feel more at ease.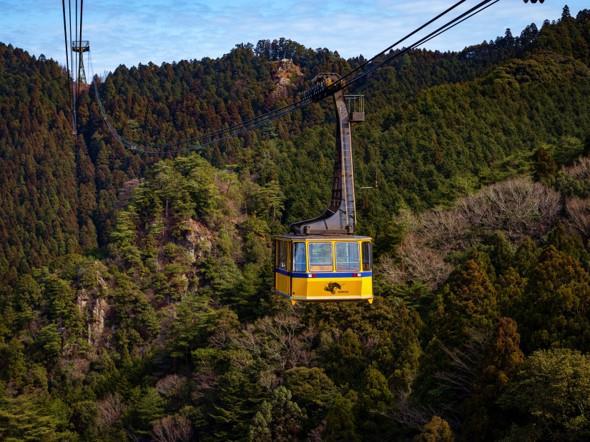 We wanted to go to the temple nearby called Tairyuji, or the Great Dragon Temple so we got on a cable car that took us up into the mountains.The cable car rewarded us with a spectacular view of the surrounding valley and pristine nature.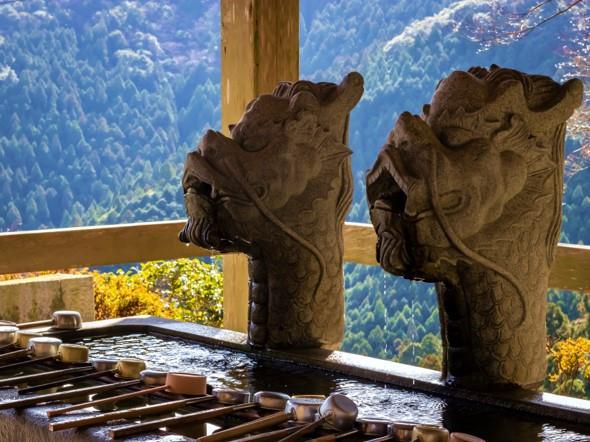 When we arrived at the top, it was such a quiet, peaceful place to be. We ended up spending a good hour or so up there. I would whole-heartedly recommend this!
Our final stop before heading back to Shin Osaka was Omatsudaigongen shrine in Anan City, Tokushima Prefecture. The temple is covered with cat statues with one paw raised which are known as Maneki-neko.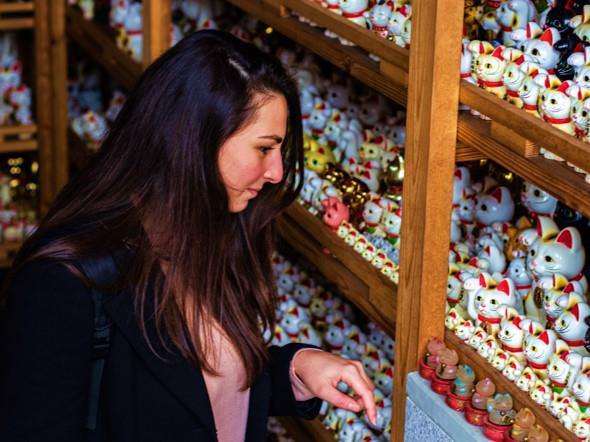 It was interesting to see all of the Maneki-neko lined up and it was quite quaint and cute. Overall, these three days were great and I would recommend everybody go take a roadtrip in Wakayama and Tokushima at some point.
To see more travel content, Follow our social media on Instagram here
or join in the conversation about Kansai on Facebook here
Want to know more about our team? Click the names below to find out!
Written by Lina Nishibori
Edited by Deuce Griggs