The Akame 48 Waterfalls – where Ninja trained
It takes about 70 minutes from Osaka by train and bus, and about 100 minutes from Kyoto. The Akame 48 Waterfalls is a 4km-long canyon that winds through pristine virgin forest, where you can feel the art of nature. Enjoy the Ninja experience in natural surroundings and the natural beauty of the canyon at the same time as enjoying the Akame 48 Waterfalls, which has been selected as one of the "100 best waterfalls in Japan" located within "100 best forests in Japan for Forest Bathing".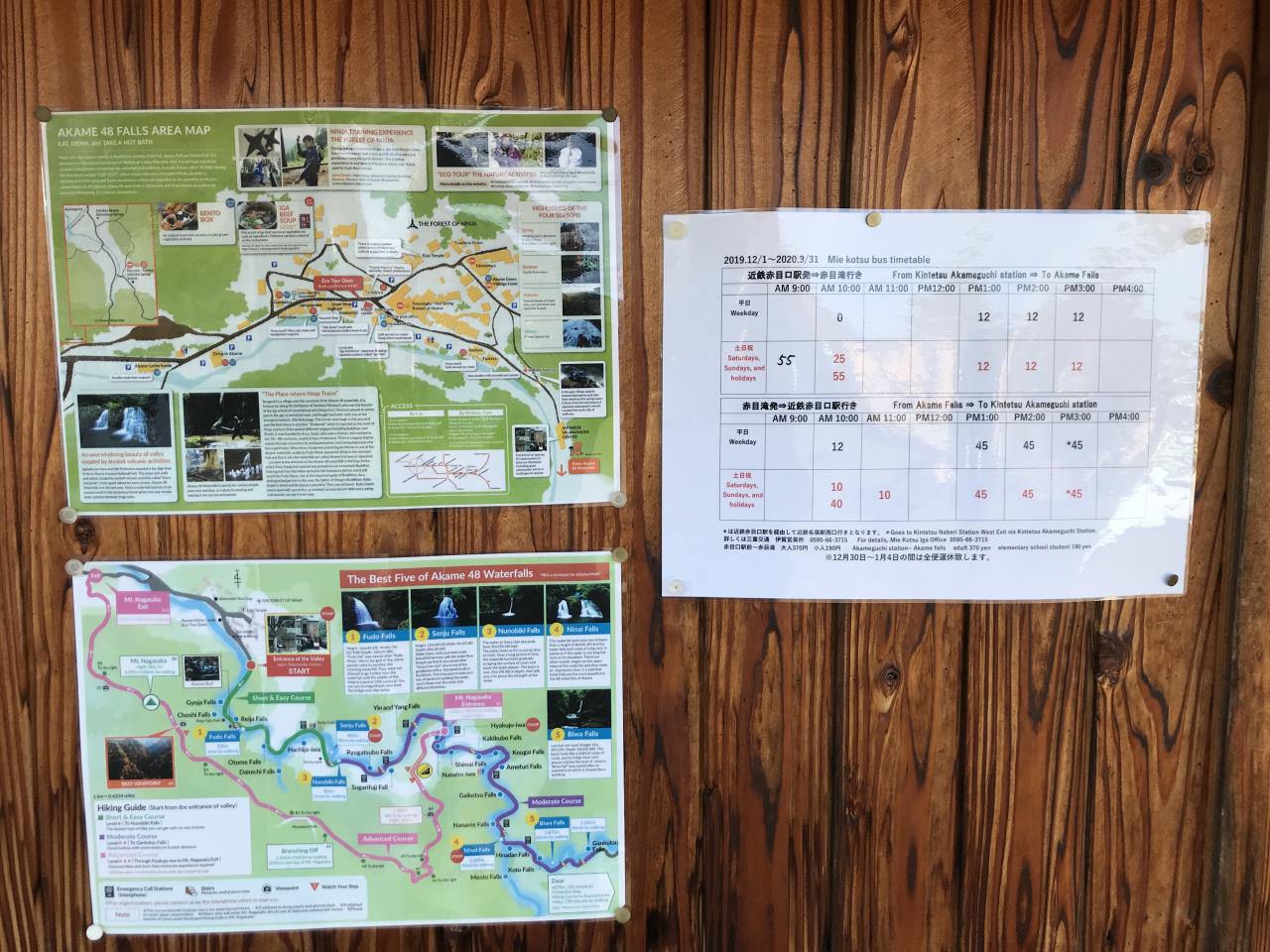 From Akameguchi Station, take a bus to "Akametaki".
Please note that the number of buses are limited.
(From April to November, the last bus from "Akametaki" is around 3:00p.m.
Check here for the latest information).
http://www.sanco.co.jp/krs/dep_time_table.php?week=1&dep=5464&arr=5469
Place for Ninja Training
In the village called "Ryuguchi", one mountain away from the Akame 48 Waterfalls, is the birthplace of Sandayu Momochi, the founder of the Iga style Ninjutsu. Sandayu Momochi was active in the Warring States period of Japan, he trained here and produced many ninja. This rugged terrain was an excellent training ground for his fierce Ninjas.
Ninja training in the mountains of a hidden village
From the Akametaki bus stop, on the way to the "Eco-Tourism Center" of the "Ninja Forest" reception, be on the lookout for ninjas! Look! There's one here!
Come on, let's go ninja-training!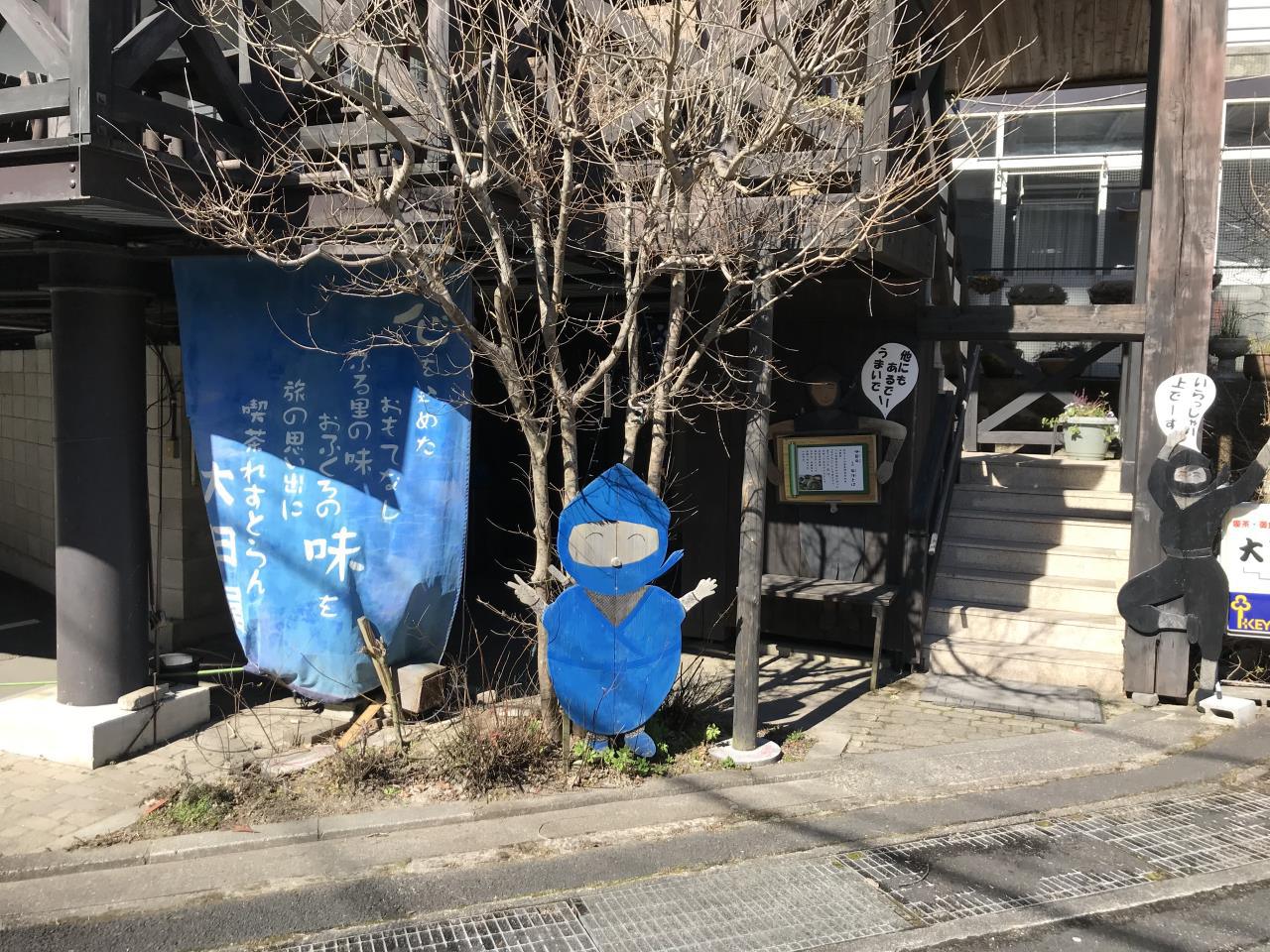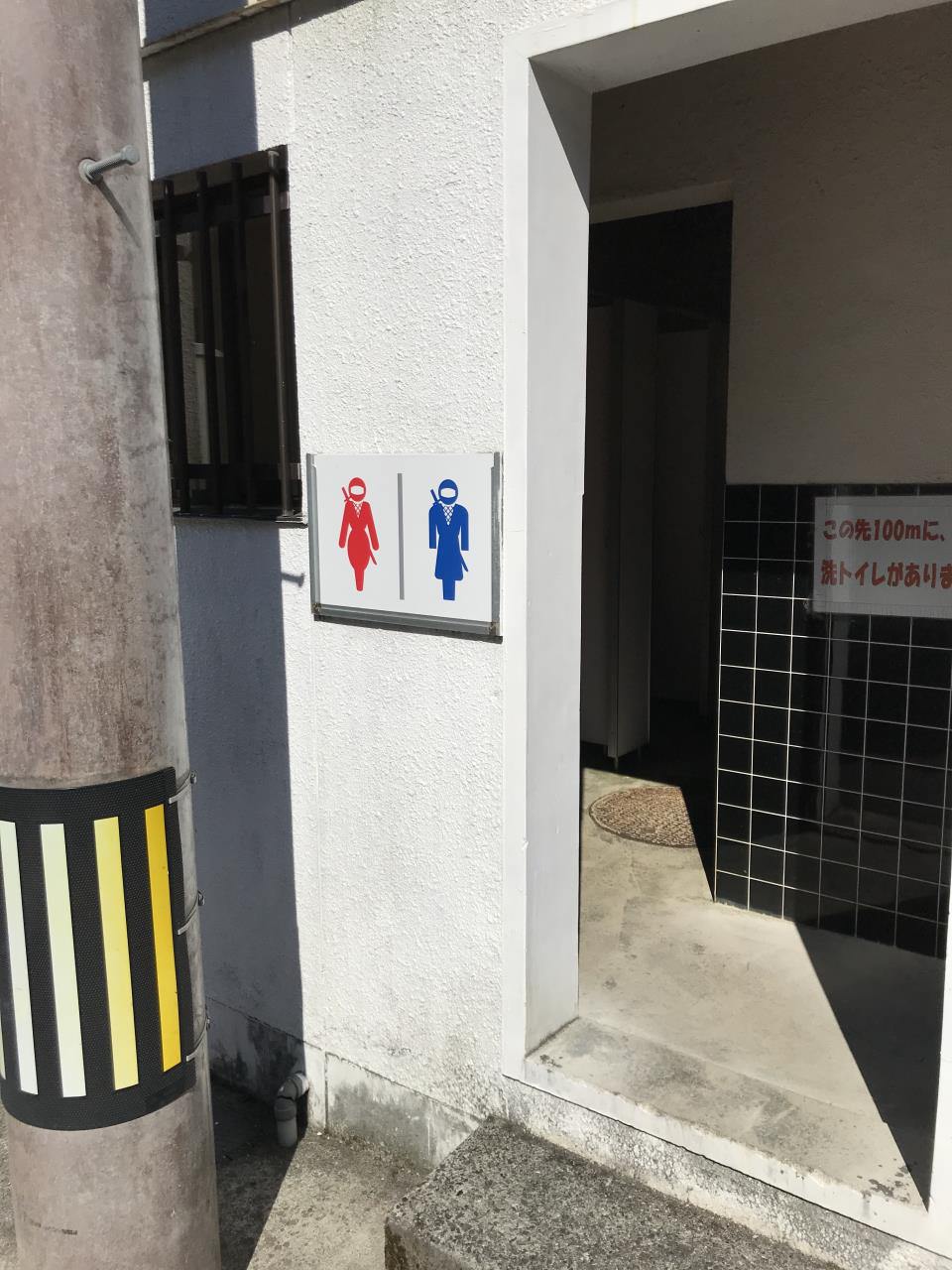 After the reception, you will be transformed into a Ninja. The costumes come in a variety of colors, so you can choose the color you like. Change into your ninja costume here, and then travel for about 90 minutes to get to the training grounds, although the journey itself is part of the training. Looking at yourself dressed as a ninja you will feel your ninja spirit rising!
    This is the landmark for the reception.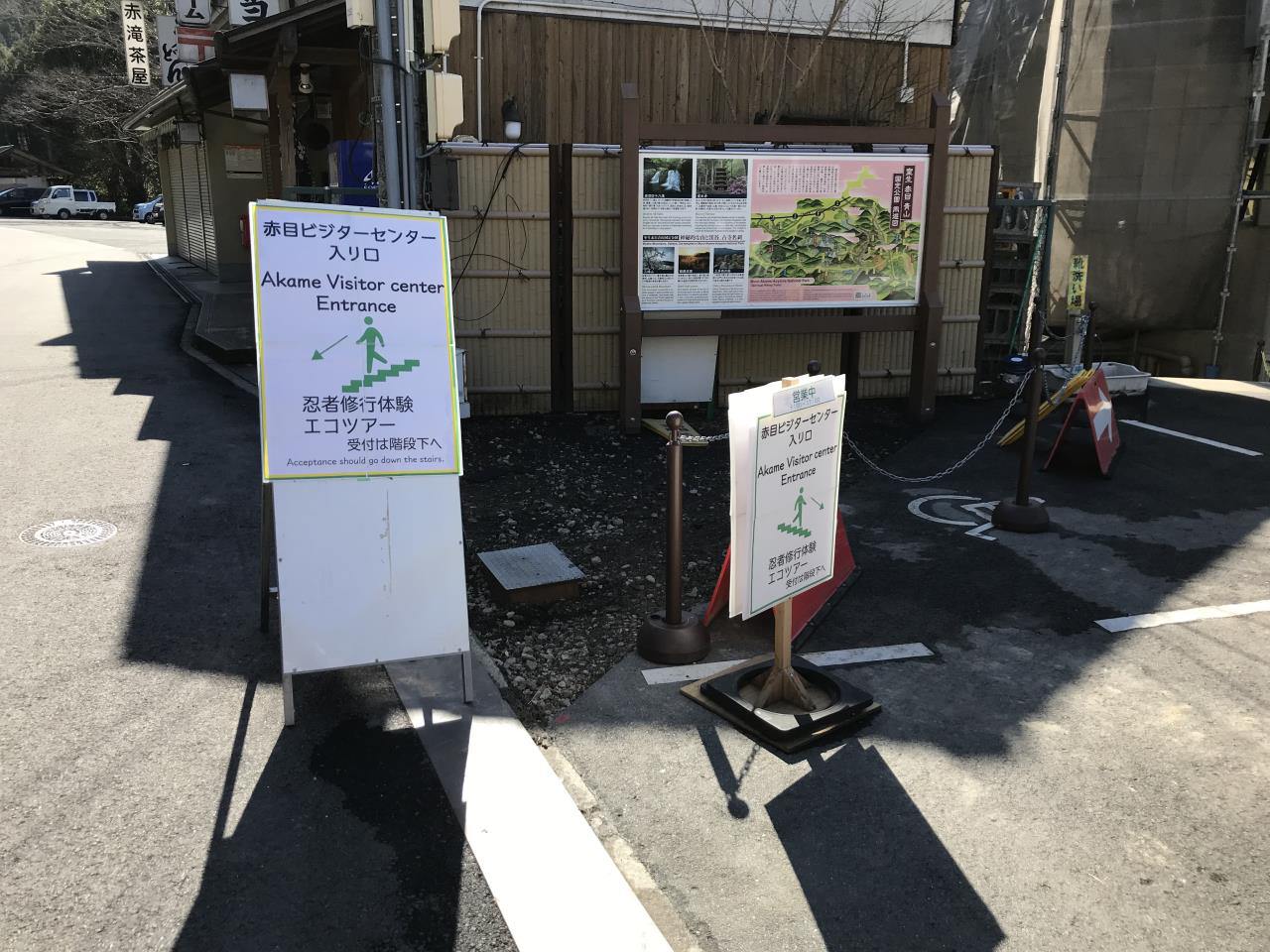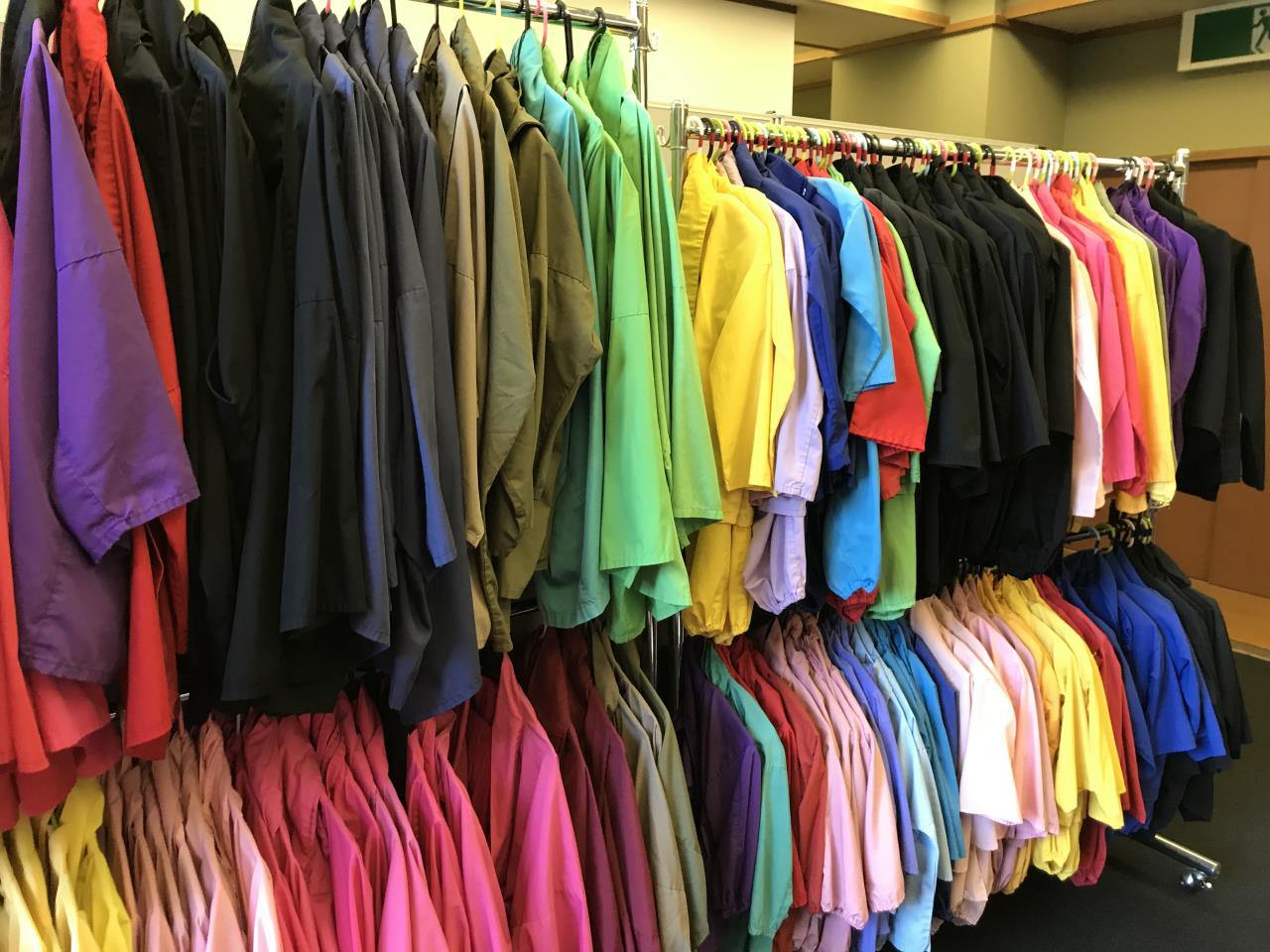 Follow along with your ninja sensei (teacher), we start with a lecture on Ninja poses. Cross your hands with your index and middle fingers up and chant the ritual of "Kujigoshinbou", invoking the ninja magic for strengthening of the spirit.
"The enemy is here!!" after the battle cry, they quickly disappear. It's one of the Ninjutsu techniques called "Donden-gaeshi-no-Jutsu". This training is conducted indoors.
Climbing skills are trained outside. You will climb three walls that gradually rise higher and higher. You can enjoy this athletic skill with a sense of discipline.
Shuriken Jutsu training involves throwing real, weighted shuriken stars at a target.
You will also study the art of blow darts, the blow dart will fly faster than you expect! It is said they actually applied poison to the tip of the blow darts. It's impressive to see the ingenious ninja weapons and tools.
Other ninja training includes rope-walking, water spider training, and jumping monkey training, all of which will be passed on to you by your master ninja teacher as time permits.
Adults and children alike are sure to have fun and an unforgettable experience.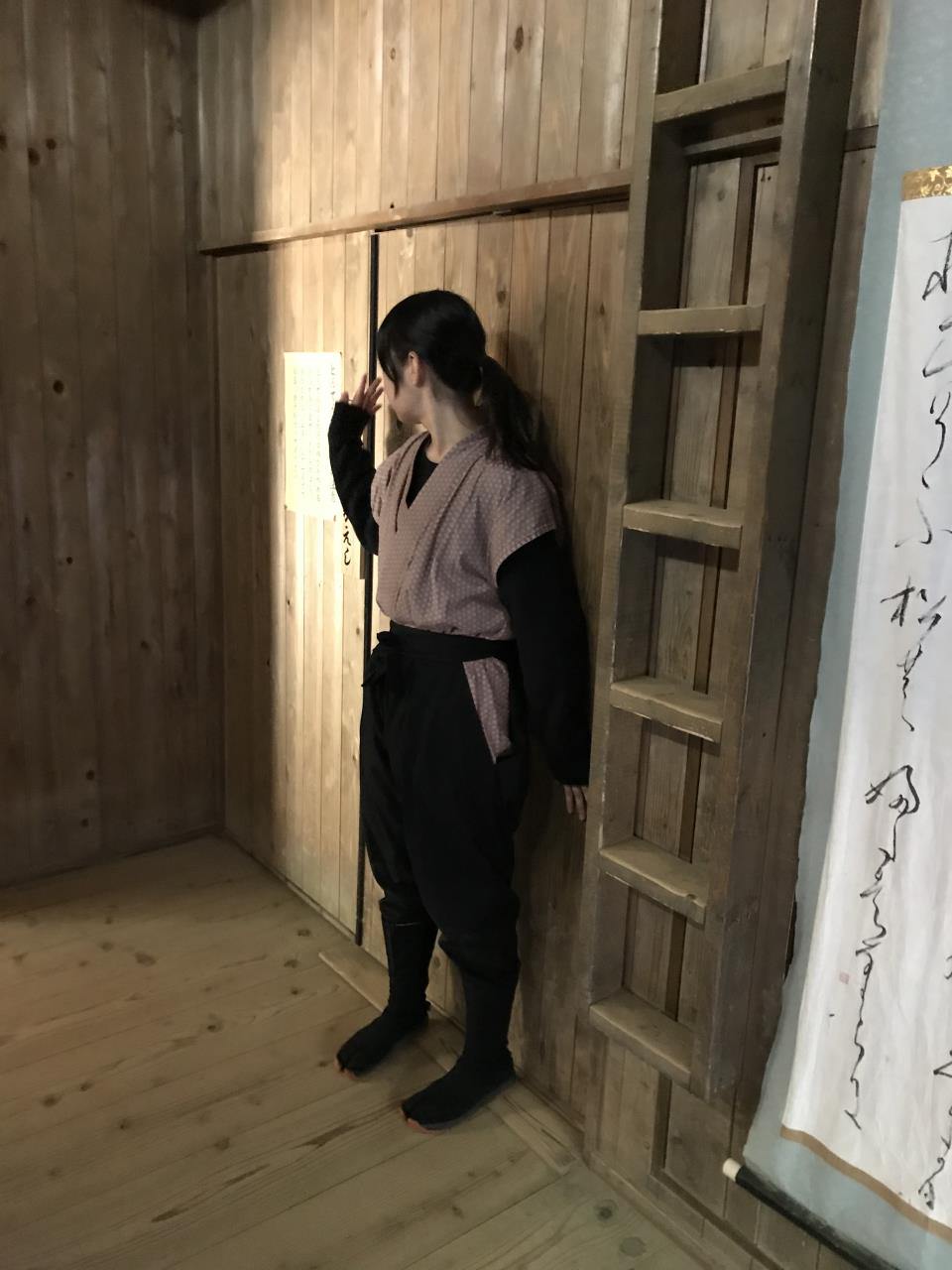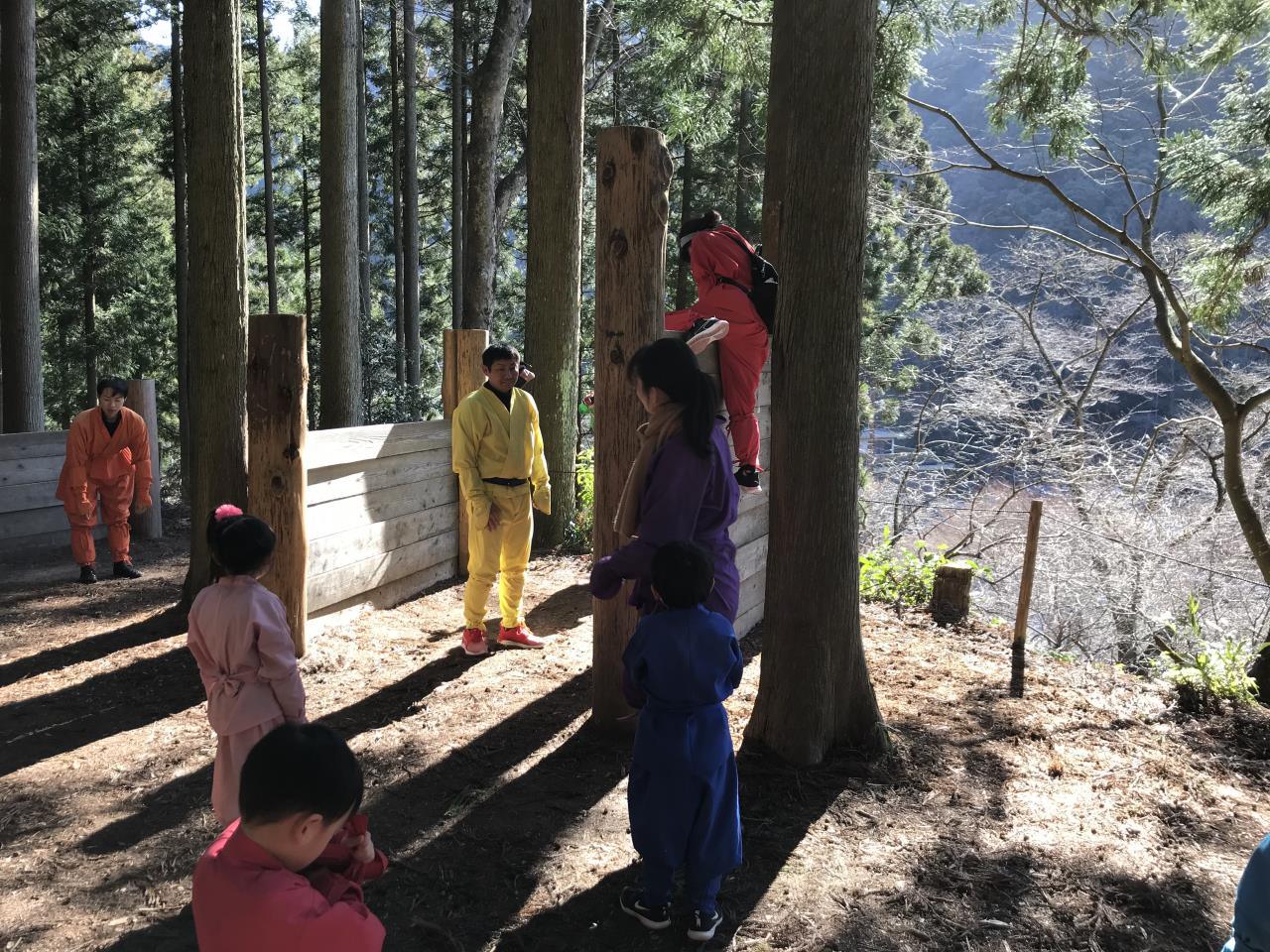 Blending modern and ancient skill training, practice using VR to avoid shuriken ninja stars unleashed by enemies. You can enjoy training while being immersed in the ancient times when ninjas were active.
Once you have successfully completed your training, your ninja Master will award you a copy of an authentic parchment proving you are one of the Iga Akame Ninja after having received all the secret ninja training!
It's an experience the whole family will enjoy!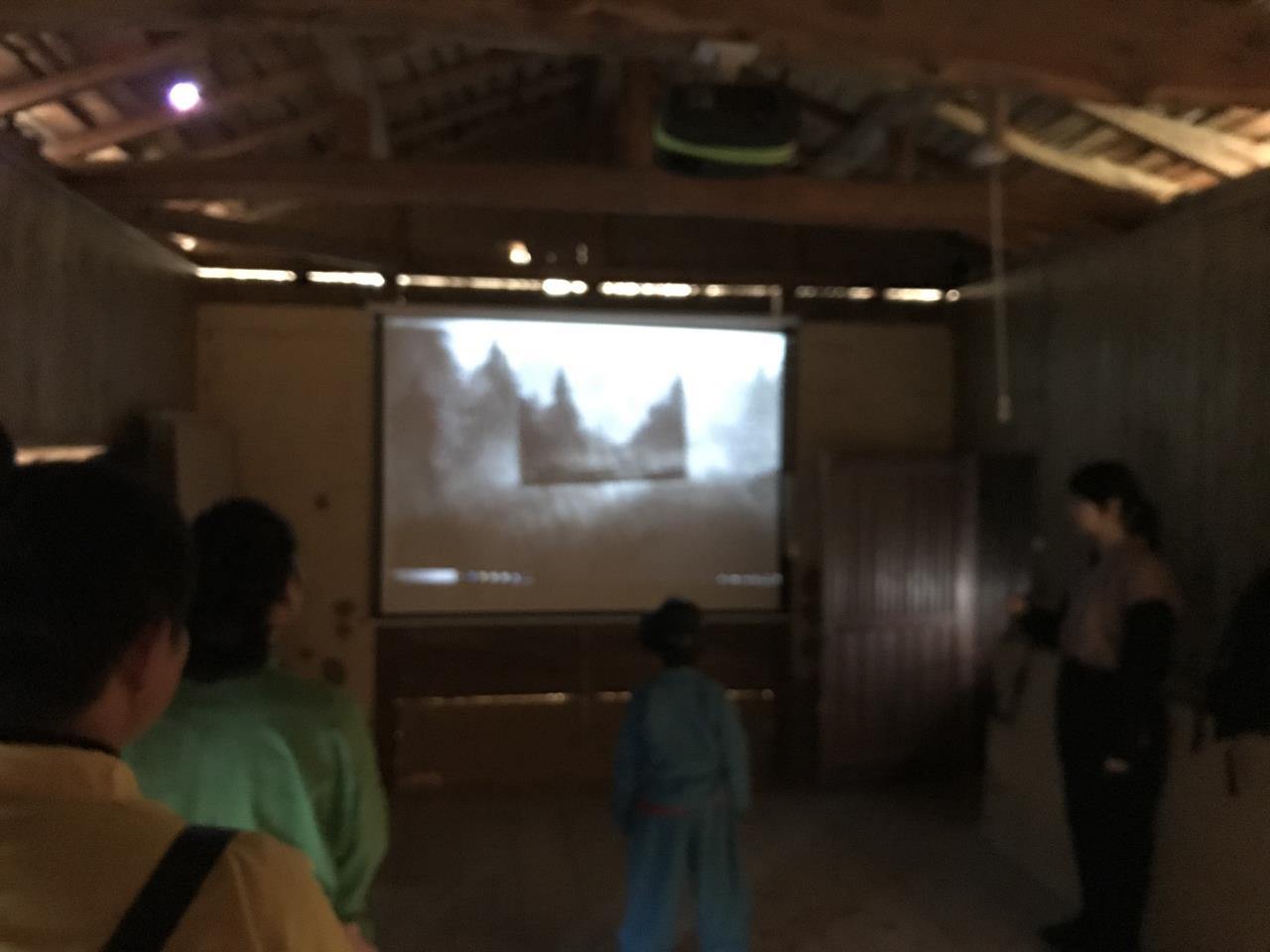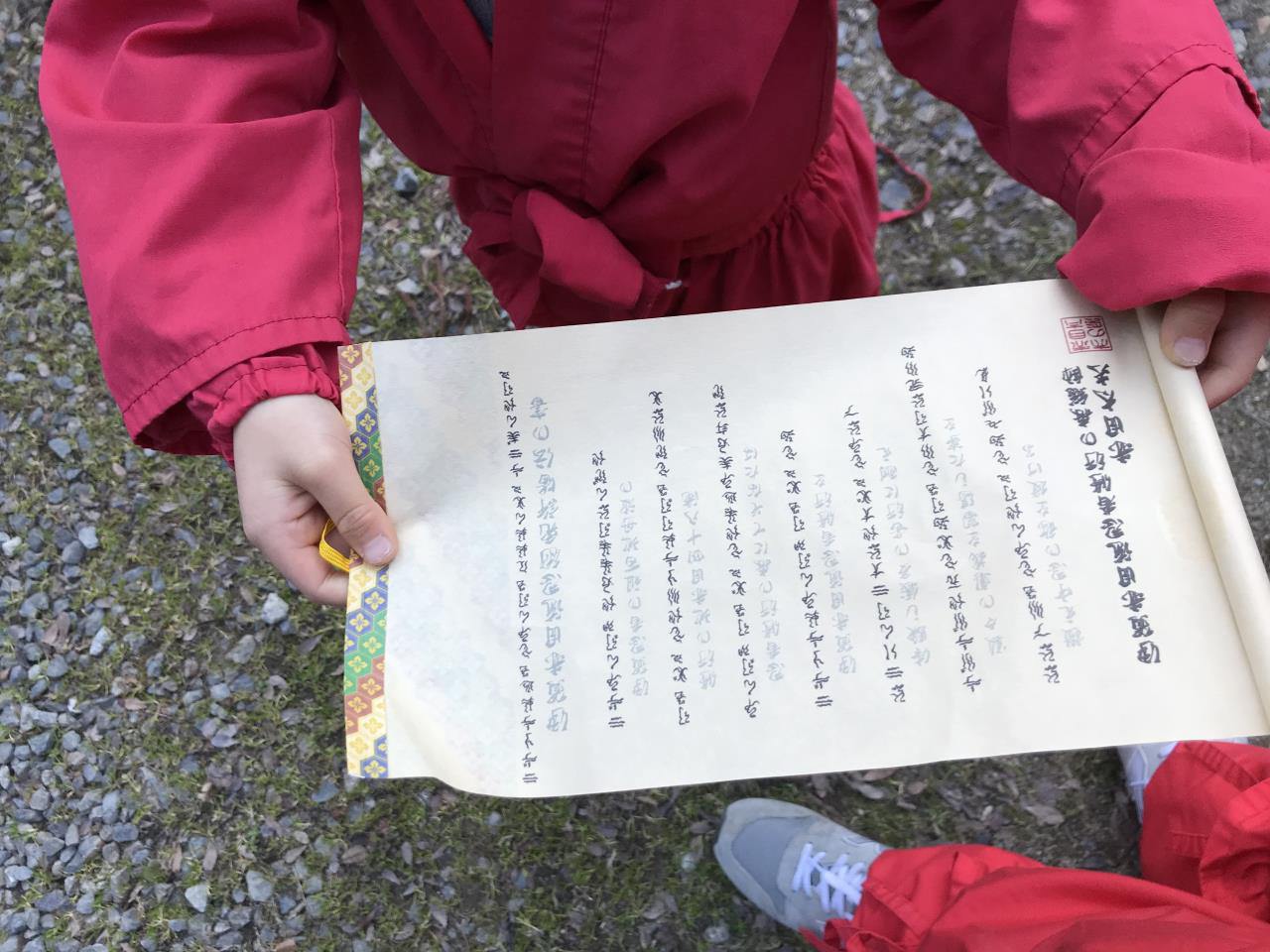 Reservations can be made from the English website or by email. Early reservation will ensure you will be guided by an English-speaking ninja.
The Ninja Forest : http://ninja-valley.com/ (English)
A variety of waterfalls and ravine walks
Waterfalls come in a variety of shapes and heights, including those on high rock walls, those flowing down the bank under stairs, and those formed in boulders on the riverbed. The five waterfalls called "Akame Gobaku" are the highlight of the tour.
This clear stream is home to giant salamanders and Kajika frogs. From spring to summer, you can enjoy the natural beauty of the valley in all four seasons, with fresh greenery in spring and summer, beautiful autumn leaves in autumn, and ice falls in winter.
There are a number of walking trails available for all levels, including a leisurely walking trail, a valley hiking trail, and the Nagasaka Mountain Trekking course!.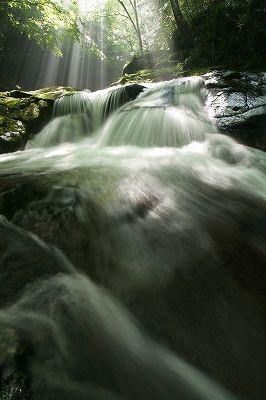 Enjoy hot springs and delicious foods
Relax and refresh in this hot spring that is said to be where the Iga Ninja used to take a bath during their training. "Taisenkaku", is a hot spring inn founded in the Meiji period and stands at the entrance of Akame valley, and "Sansuien", is an inn located at the foot of the Akame 48 Waterfalls. In addition to accommodation and delicious meals, we also offer day-trip hot spring plans.
Plans vary depending on the season, so please see below for details.
*Please note that some day-trip hot springs may not be available when they are crowded, and there is no reservation system.