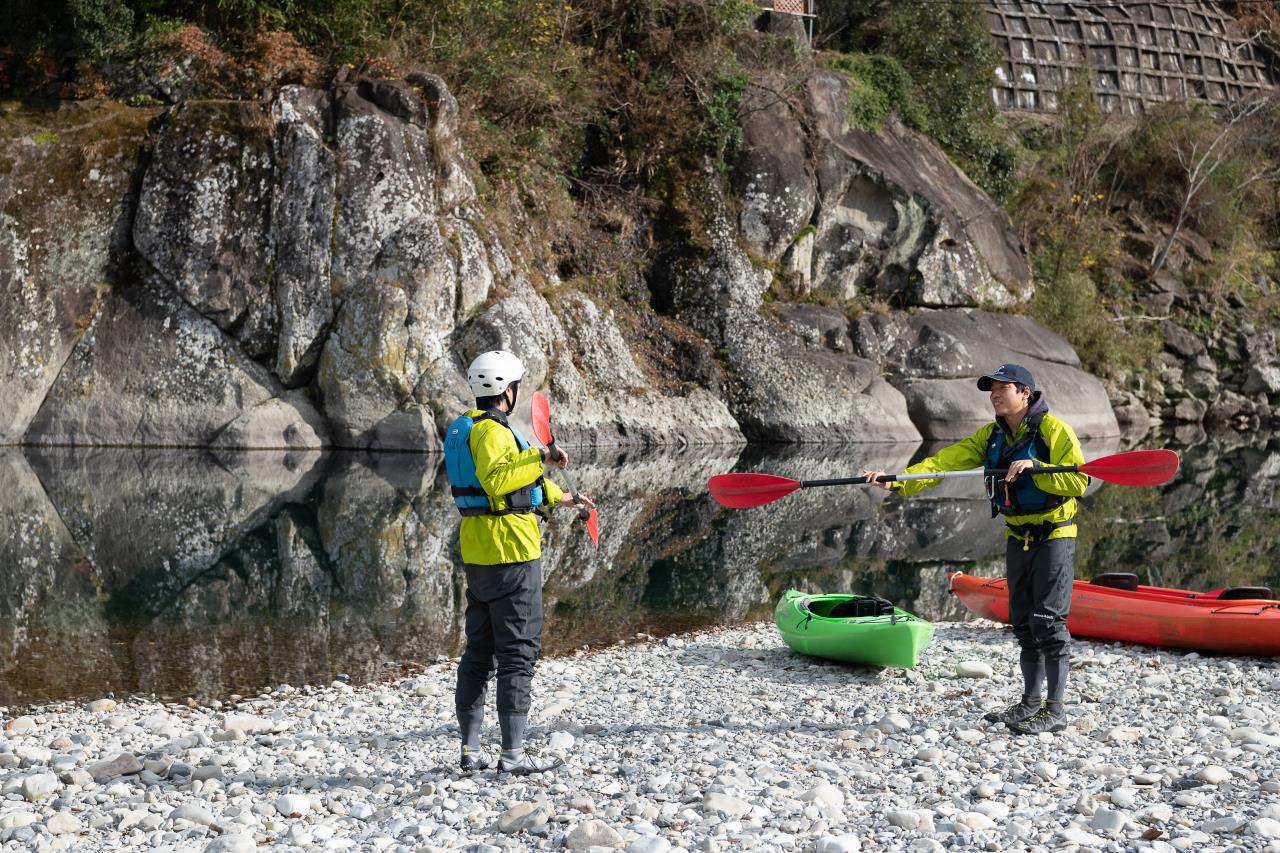 Canoeing Down the Kozagawa River
Go kayaking in Kozagawa river looking at beautiful scenery created by nature
In Kozagawa river, there are towers of giant rocks, and strangely shaped stones, with vast scenery stretching in the background. In spring, you can see sakura, and in the fall, you can see autumn leaves turning colors and Japanese pampas grass coloring the riverside. Depending on the four seasons, the river shows a variety of expressions. The flow of the Kozagawa river is relatively gentle, so even beginners can fully enjoy kayaking. Why not feel some great nature and go kayaking leisurely down the river?
Get ready at the Koza Tourist Association inside Koza station and let's head to Kozagawa river-
The meeting place is the Nanki Kushimoto Tourism Association Koza, next to JR Koza Station. In the changing room inside the station building, you change into a pair of clothes that can get wet. Kayaking will always get wet, so don't forget to bring sandals that fit firmly on your heels, towels, and a change of clothes. When you are ready, you will be taken to the Kayak starting point.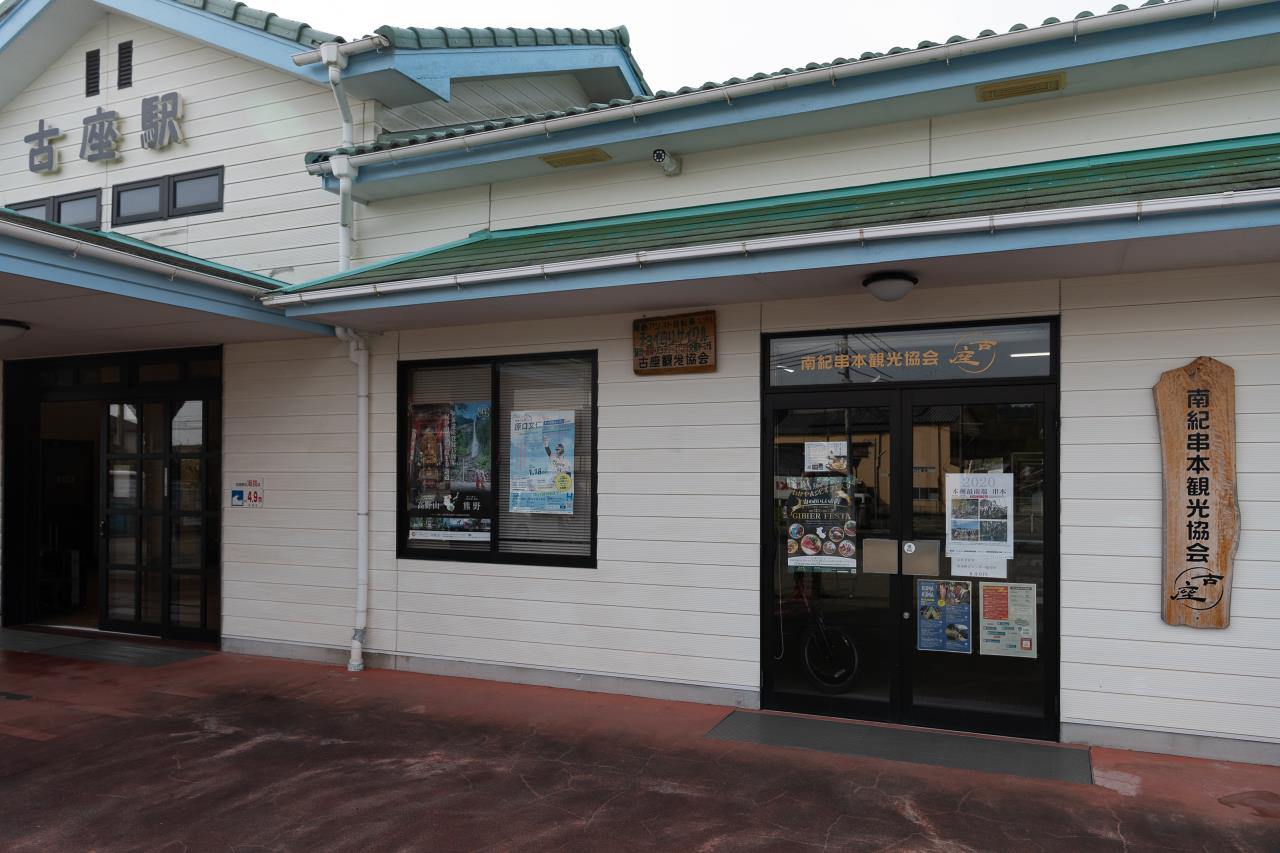 The Nanki Kushimoto Tourism Association Koza inside the JR Koza Station building. Finish registration and get ready here.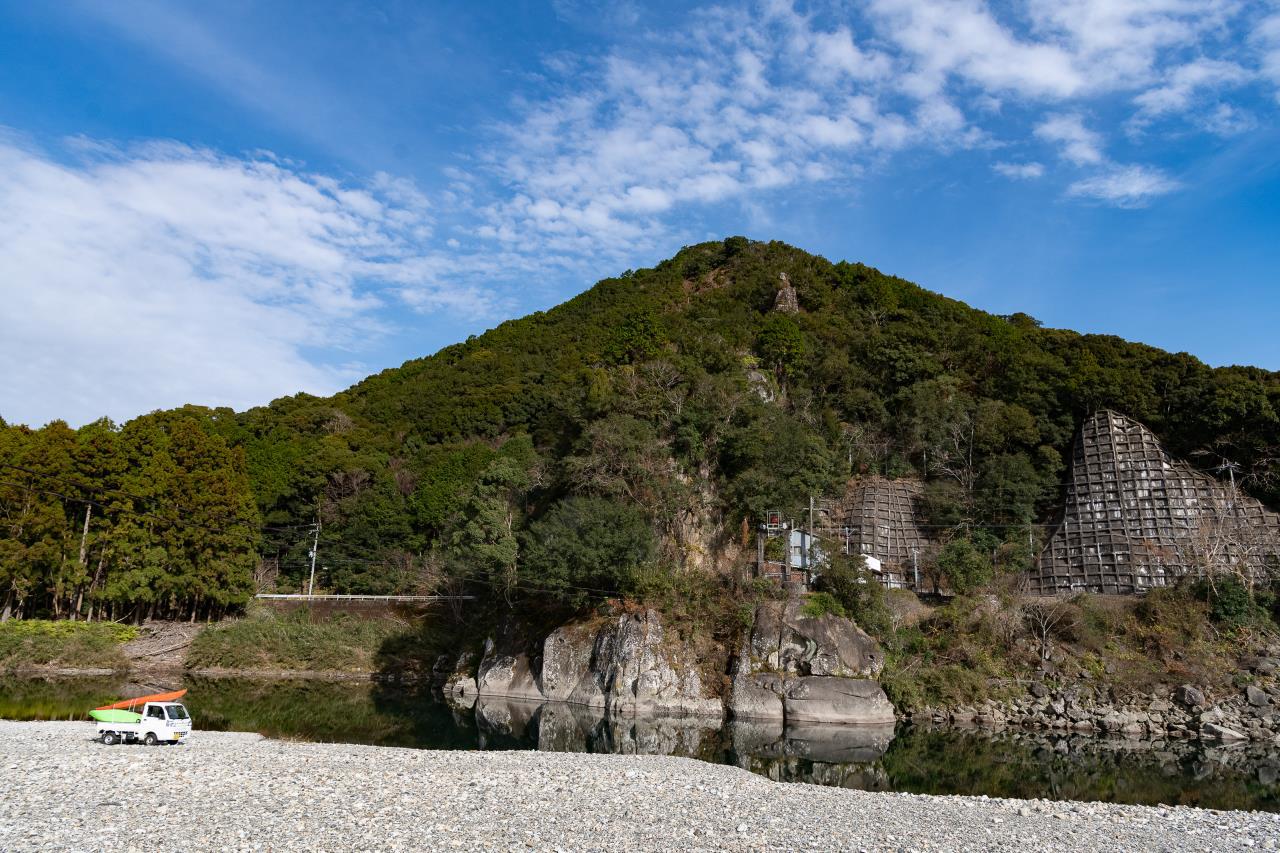 Takase Bashi starting point surrounded by vast nature
On land and the water, an instructor gives lessons carefully.
Once you get to the starting point, an instructor will start with a lesson on land. You will learn about the series of basics using an actual paddle, such as holding the paddle a little wider than your shoulder width, putting the paddle into the water surface vertically, and stretching your elbows completely when paddling, After that, you move on to the lessons on the water. You will practice heading to a rock sticking out on purpose, and swerve to the left or the right just before hitting it. Sometimes, you might find an obstacle right in front of you suddenly, so listen to the instructor and get your body to learn how to deal with it beforehand.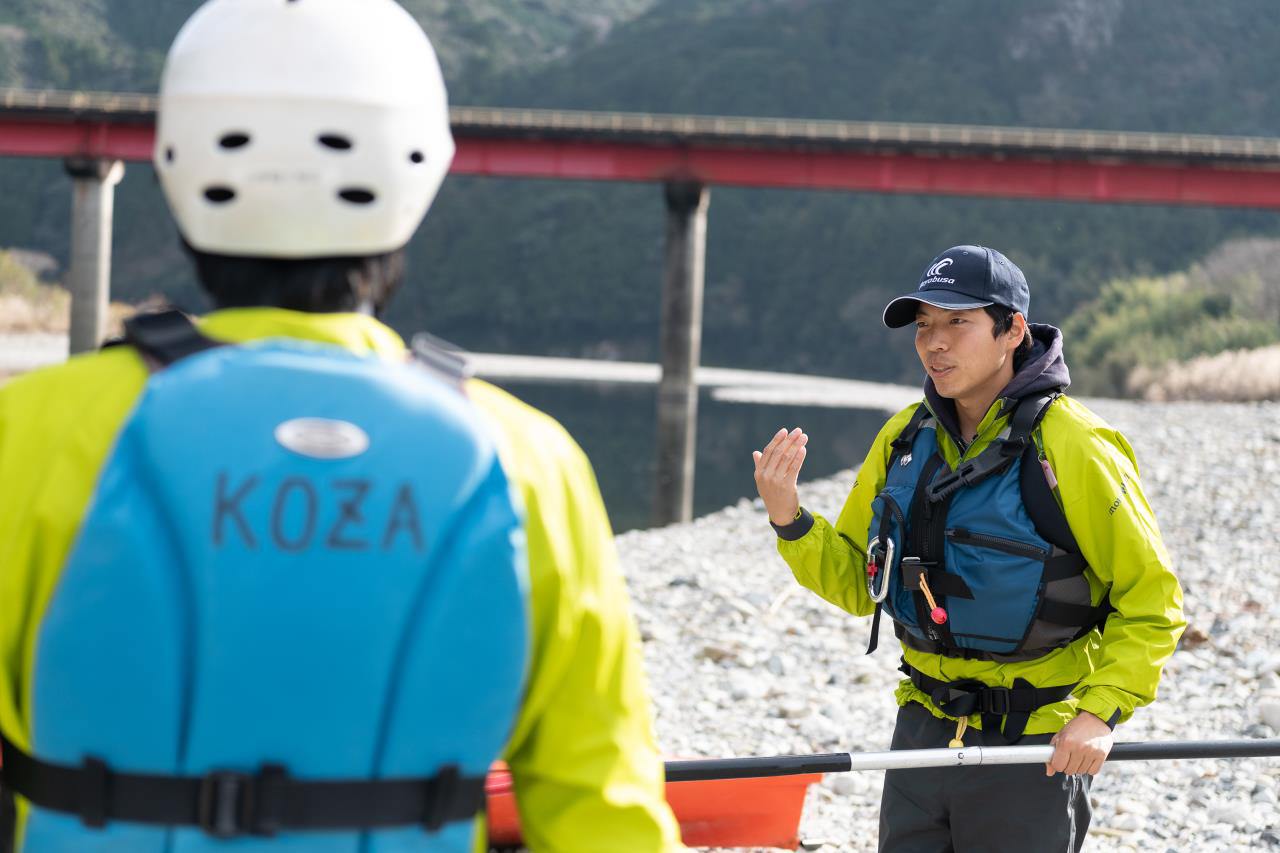 The lessons are about 20 minutes. The instructor will give you every possible help.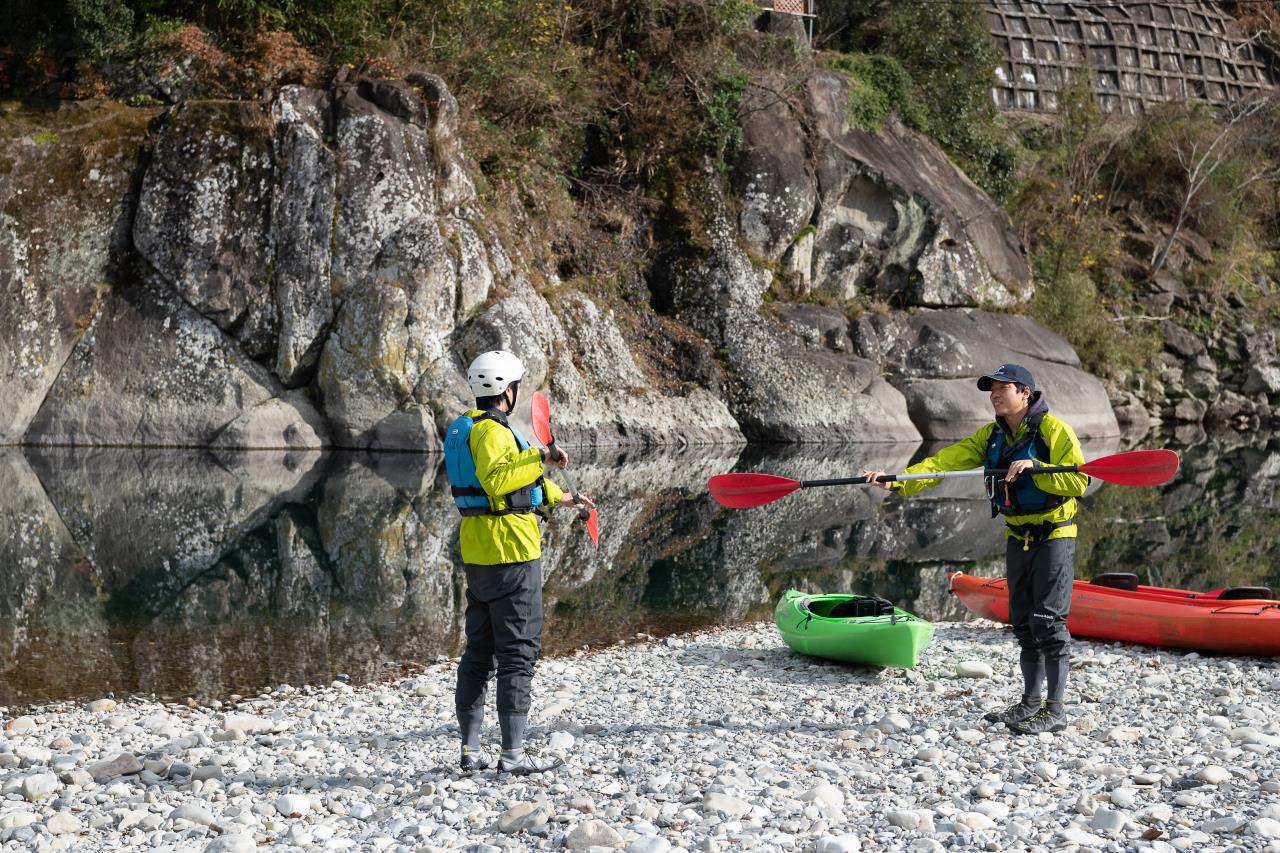 Let's check how to paddle using a real paddle!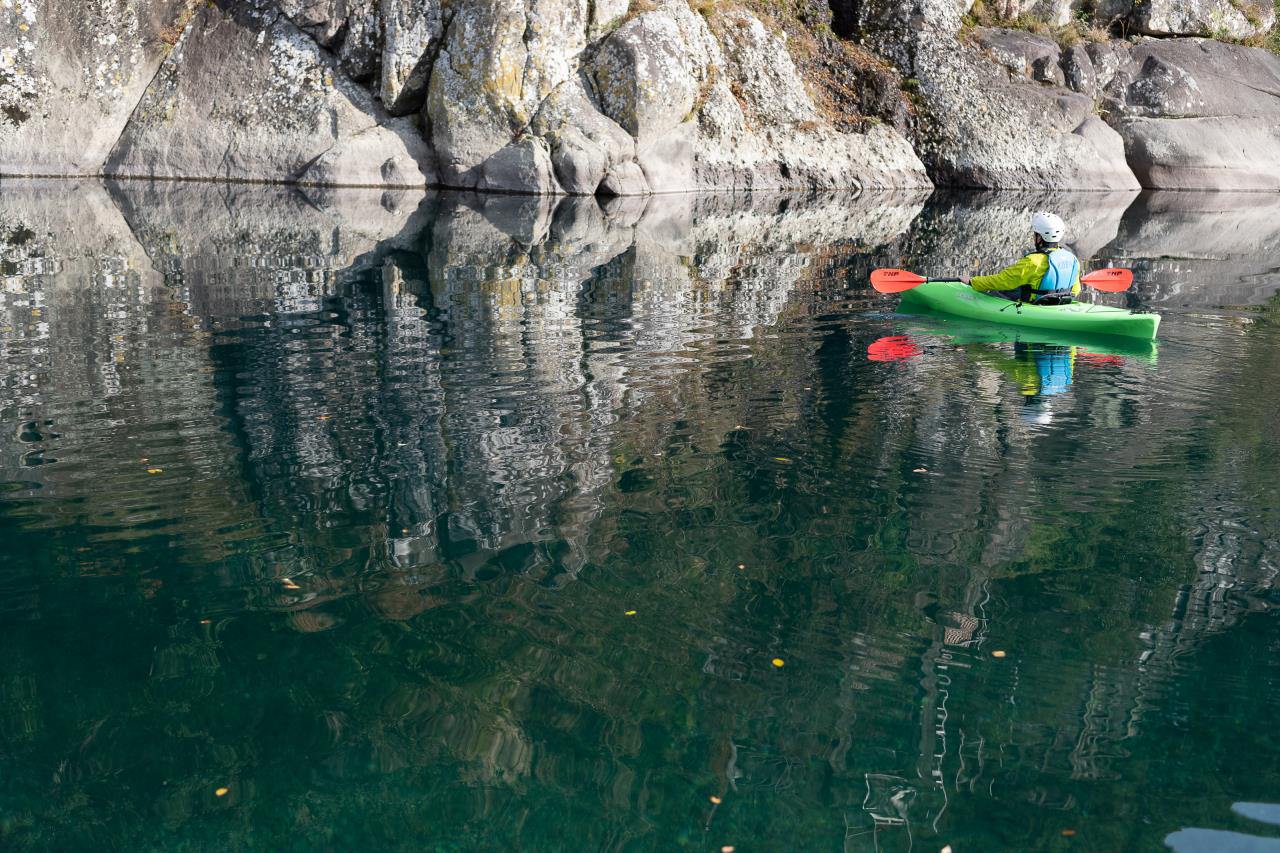 A lesson on the water. You pass if you can make a quick curve near a rock sticking out from the water.
Fully enjoy river entertainment called kayaking
Once you thoroughly practice, you are finally ready to go kayaking down the river. All the courses for beginners have gentle currents so you can fully enjoy the grand scenery of the Kozagawa river as much as you want when you kayak downstream. The water is so transparent you can see the bottom of the river so if you are lucky, you can see some fish! The best part of the Kozagawa river is the scenery that changes depending on the four seasons. In summer, you can get off the kayak for swimming, diving, and fishing for shrimps. You can enjoy river entertainment unique to the Kozagawa river that is not just kayaking. It's like going back to your childhood. Enjoy the river entertainment as much as you want.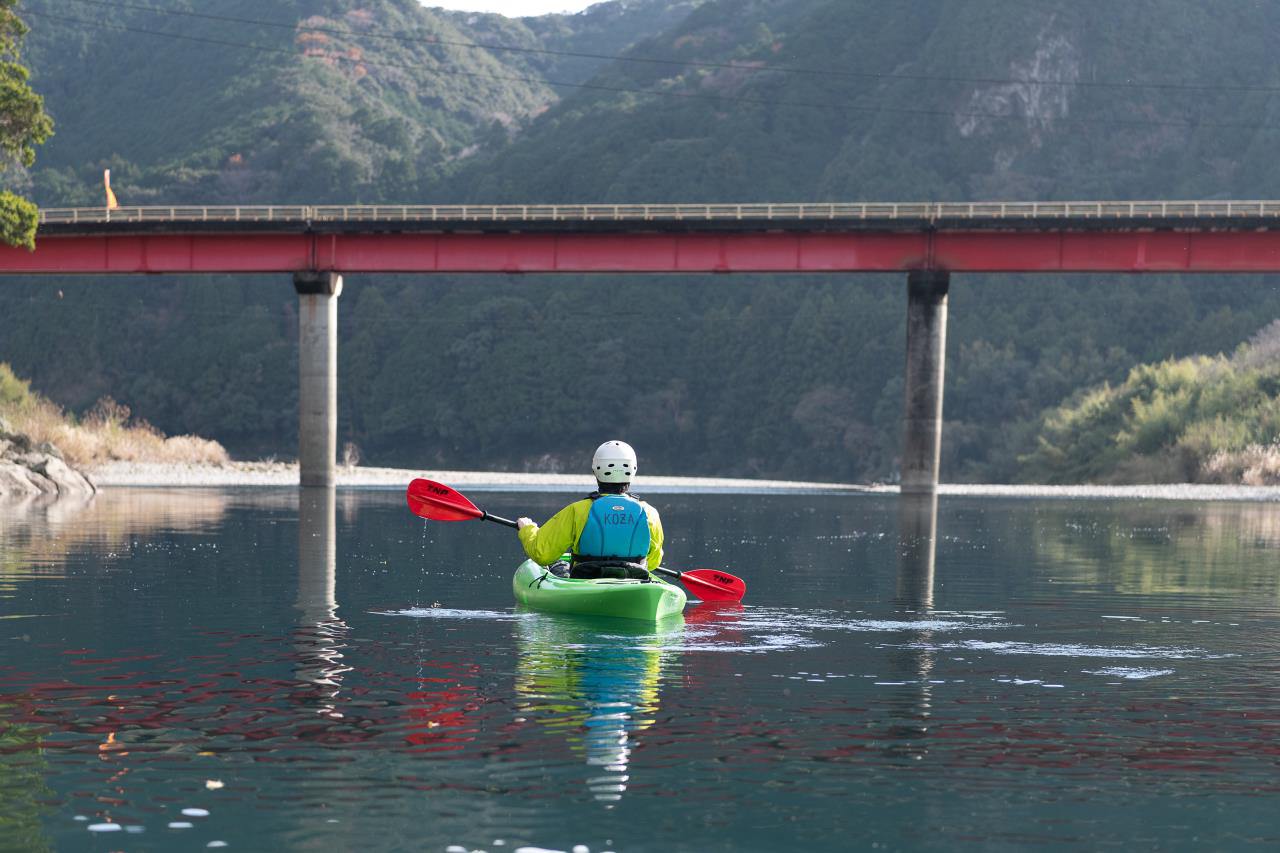 Paddling towards Takase Bashi.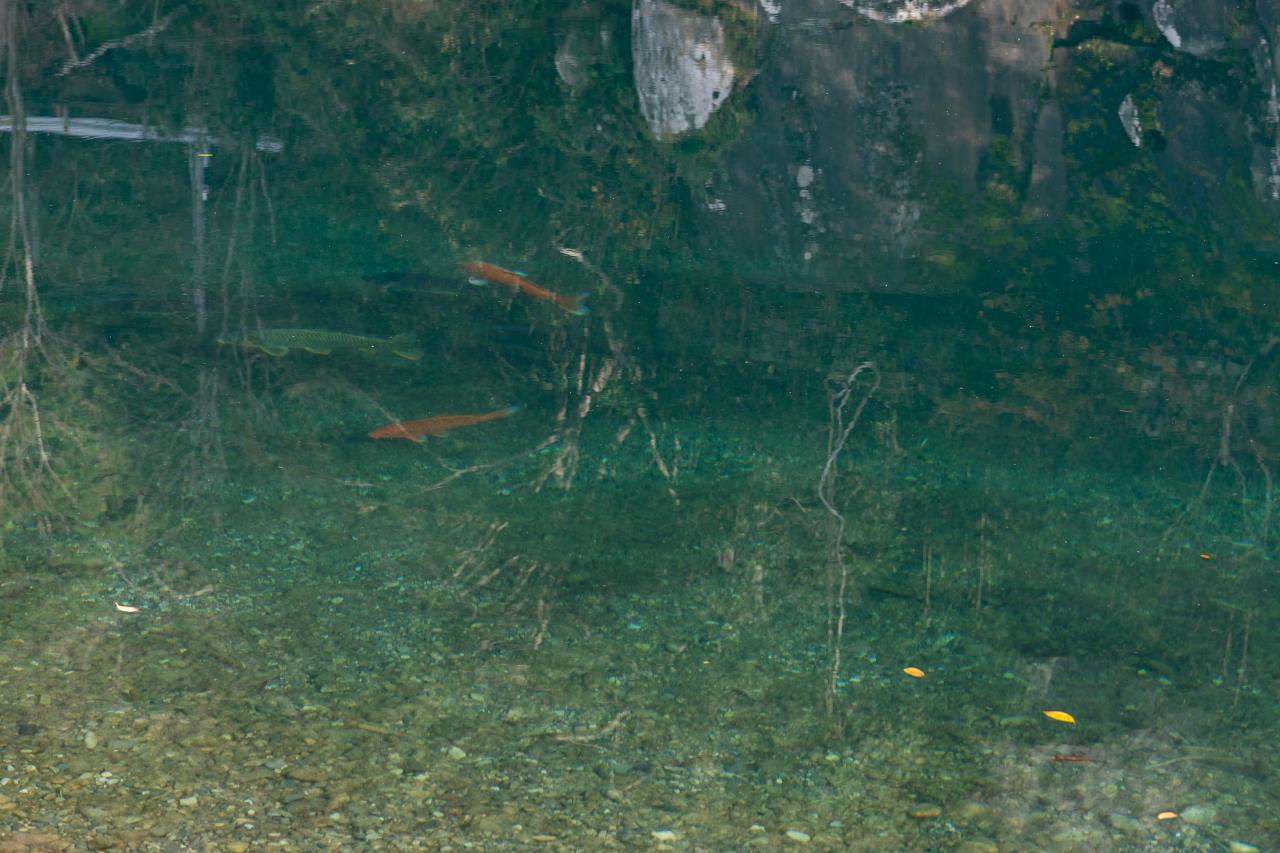 The water is transparent, so you may see fish like ayu. When we covered, we found a carp!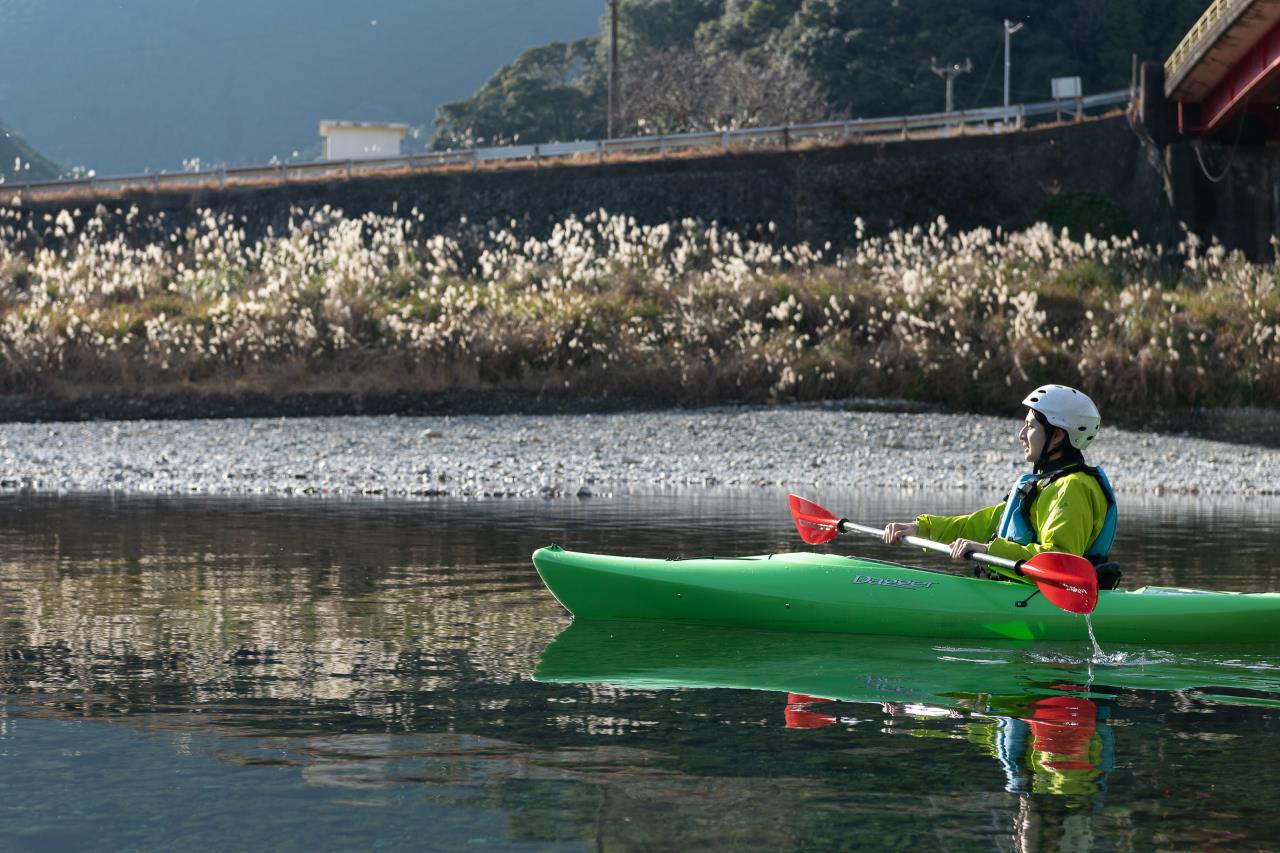 The current is gentle so you can go down the river while you enjoy nature.
Facility information
You can experience these things here!
Name of facility | Nanki Kushimoto Tourism Association Koza
Name of experience | Canoe/Kayak trial class (with an instructor)
Address | Inside JR Koza station, 231-3 Nishimukai, Higashimurogun Kushimotocho,, Wakayama, 649-4122 (Meeting place)
Time | From 9:00 a.m. and 1:00 p.m.
*Telephone reception hours: 8:30 to 5:00 p.m.
*Reservation required by the day before
Closed | January 1st
Budget | With an instructor, 6,200 yen (about 3 hours)
Rental canoe (kayak) from 2,700 yen (price depends on the course)
Payment methods | Credit cards are not accepted *PayPay payments are accepted
Number of guests accepted (groups)| 1 to 5 people
Telephone number| 0735-72-0645 (Nanki Kushimoto Tourism Association Koza)
Languages spoken| Japanese only
Official Website (Japanese)| http://kokoza.com/canoeex.html
Note |
*Please wear clothes that can be wet, and bring a bathing suit, towels, a change of clothes, and sandals that fit firmly on your heels.
*Rentals of water shoes, paddling jackets, paddling pants (300 yen each) are available.