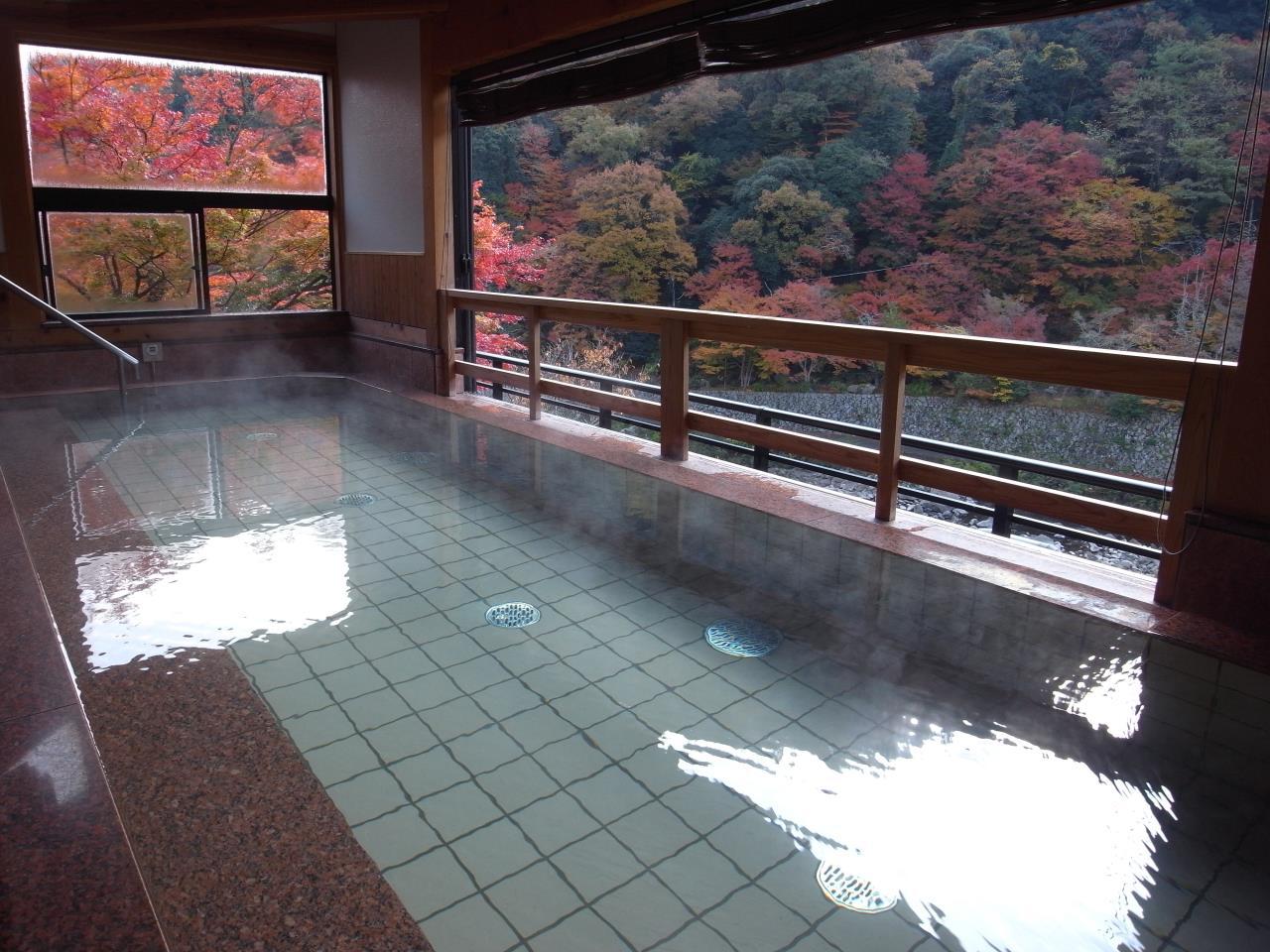 Azalee Hot Spring Experience
A healing resort featuring hot springs, Japanese cuisine, and picturesque scenery characteristic of Japan
Takedao Onsen is easily accessible by car or train from the city centers of Osaka and Kobe. Koyokan Bettei Azalee is the only lodging facility in the hot springs area. Enjoy the healing, traditional Japanese experience of relaxing in a rich natural environment surrounded by mountains and fascinating scenery that changes with the seasons.
Experience the many benefits of the hot springs, such as smooth, beautiful skin
In addition to the fantastic indoor baths, you can also enjoy an elegant open air bath. The hot water flows directly from a natural spring and the beautifying and anti-aging effects are truly impressive! Your skin will feel immediately soft and smooth after bathing.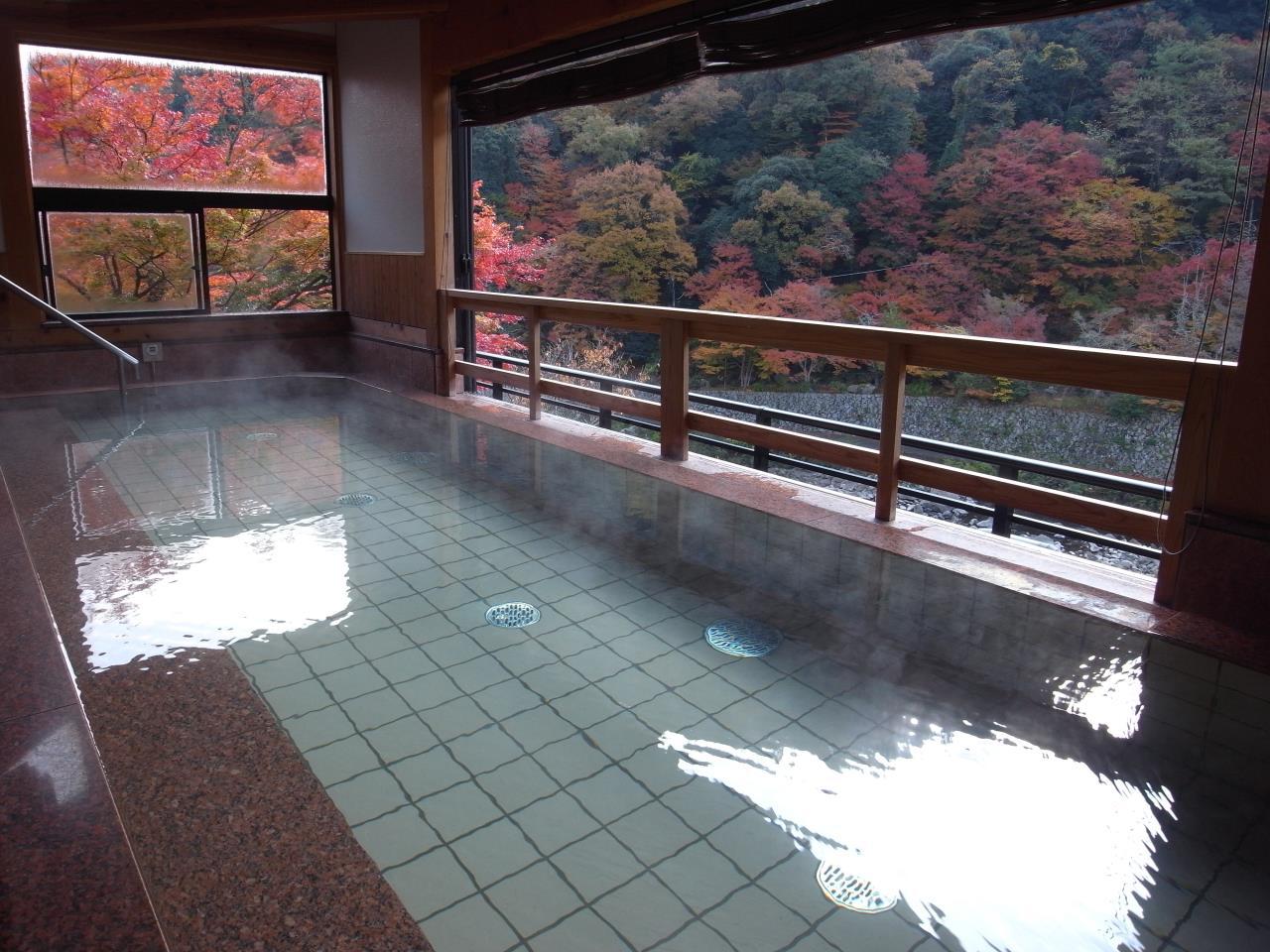 The plain wood design of the indoor bath creates a fresh atmosphere.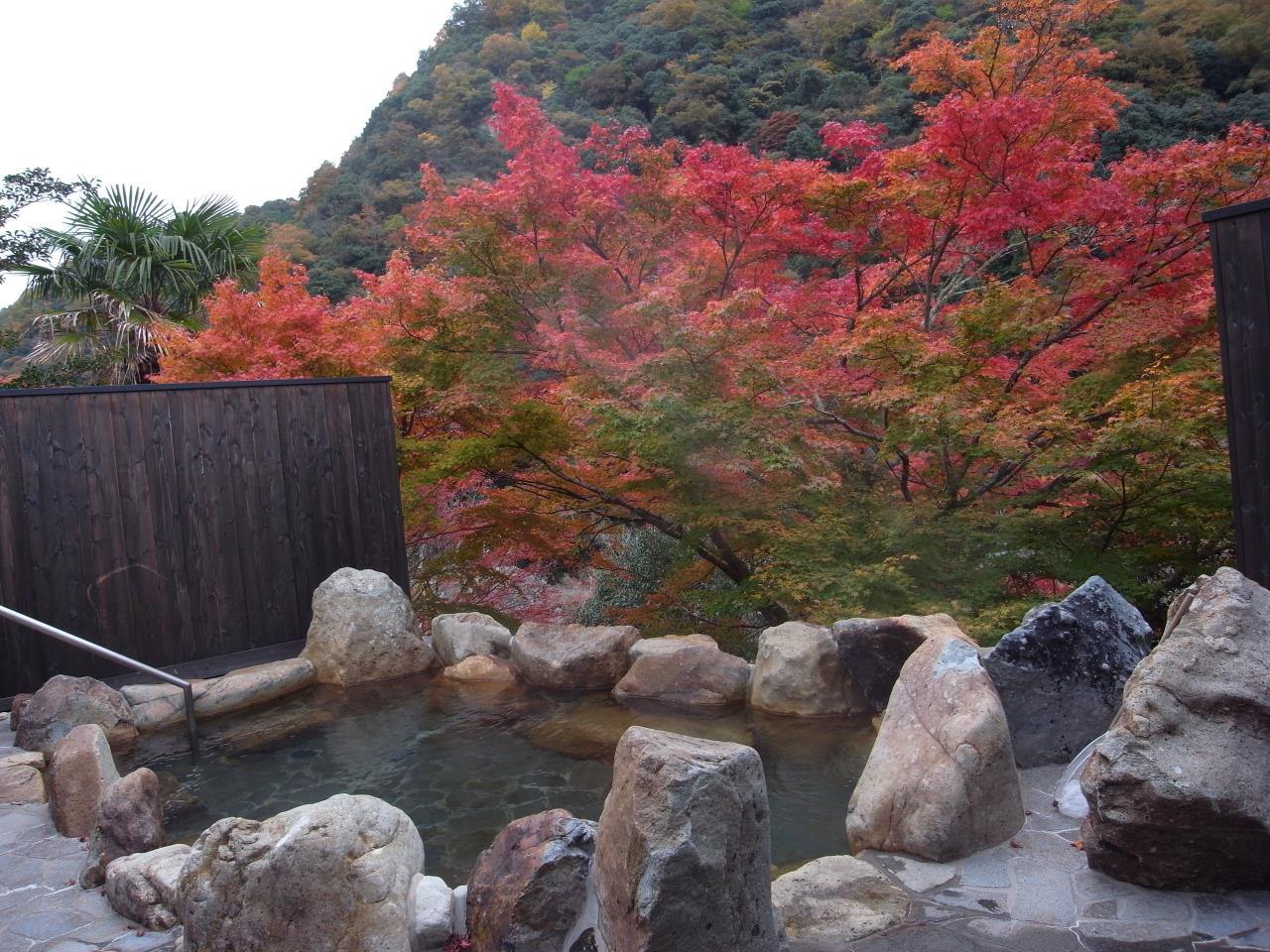 The open air bath has a pleasant atmosphere where you can hear the babbling sound of the river.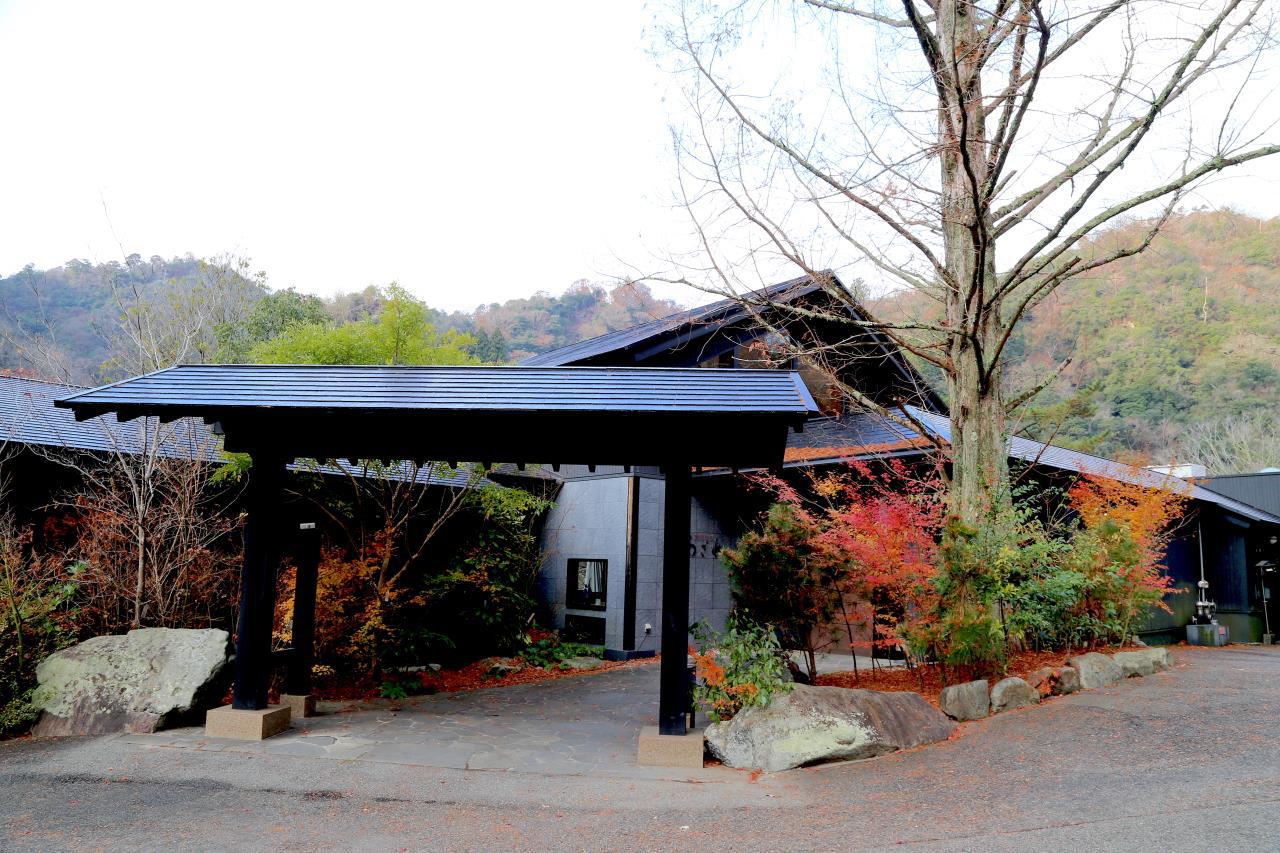 An elegant entrance hall that gives a sense of history.
Enjoy a picturesque view of the peaceful mountains and famous hot springs all from your room
The guest rooms located on the hill are all cottages (villas) surrounded by trees. From the window, you can enjoy the natural beauty and tranquil scenery of Japan, such as Japanese azaleas (rhododendron kaempferi) in spring, fresh greenery in summer, autumn leaves and snowy scenery in winter. Some rooms have a living room and bedroom on the first floor and a semi-open-air bath on the second floor, so you can enjoy the hot springs while retaining your privacy. In addition, all the drinks provided in the refrigerator etc. are free. We offer high quality service and hospitality that places importance on security so that you can really unwind and enjoy your stay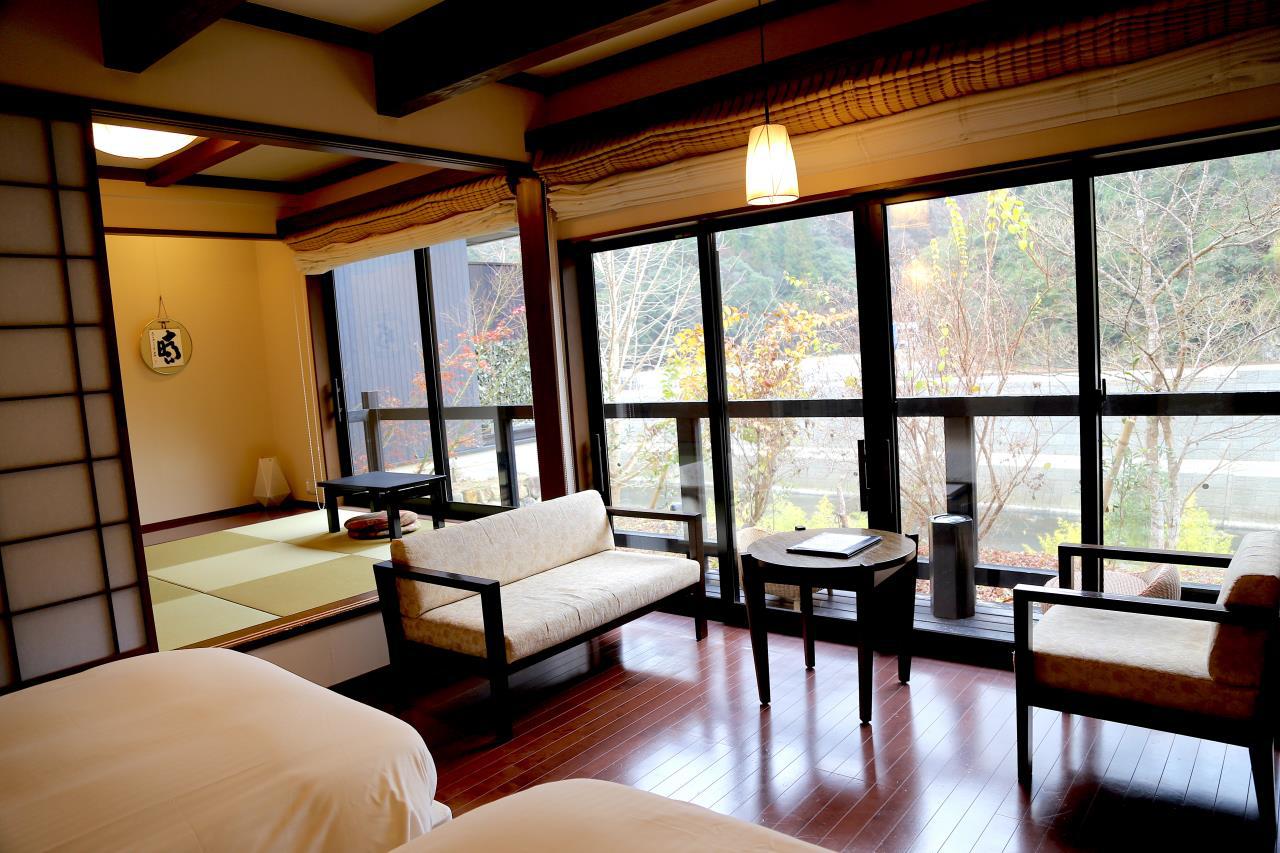 Furnished with Simmons beds. Japanese-Western style interior with tatami-matted areas.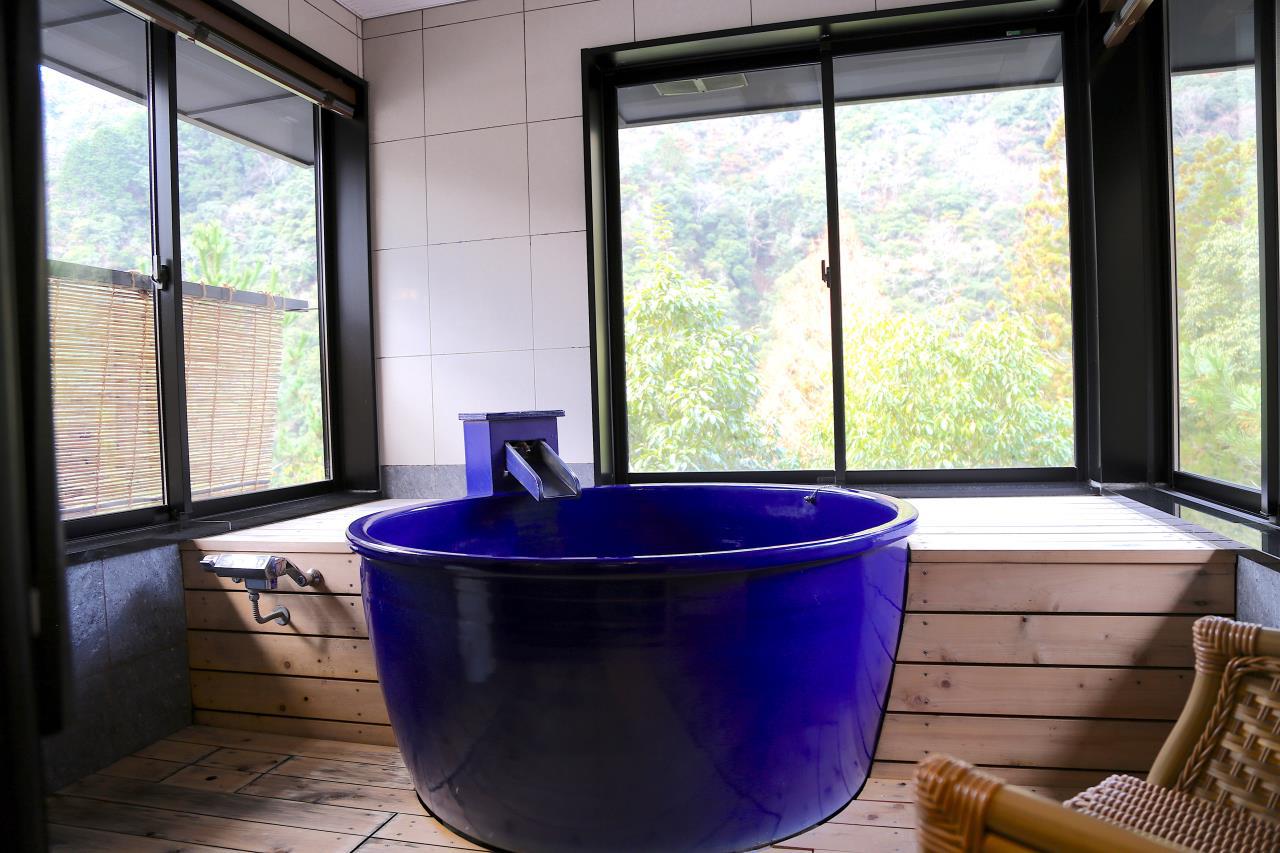 The Japanese features of the semi-open-air baths in the guest rooms are impressive.
Taste gourmet Japanese cuisine inspired by the blessings of the four seasons in a private room.
Pass through a Japanese 'noren' curtain to enjoy your dinner at the restaurant, with private dining rooms, in the main building. Experience a variety of colorful gourmet dishes, created under the supervision of one of Japan's leading chefs in the area of Japanese cuisine, while enjoying the magnificent beauty of the valley. Taste fine dishes that use an abundance of seasonal ingredients and are exquisite in both flavor and presentation! Appreciate the spirit of Japanese cuisine that expresses the blessings of the four seasons through food. The menu is renowned for offering specially designed Kaiseki cuisine, with different dishes each month.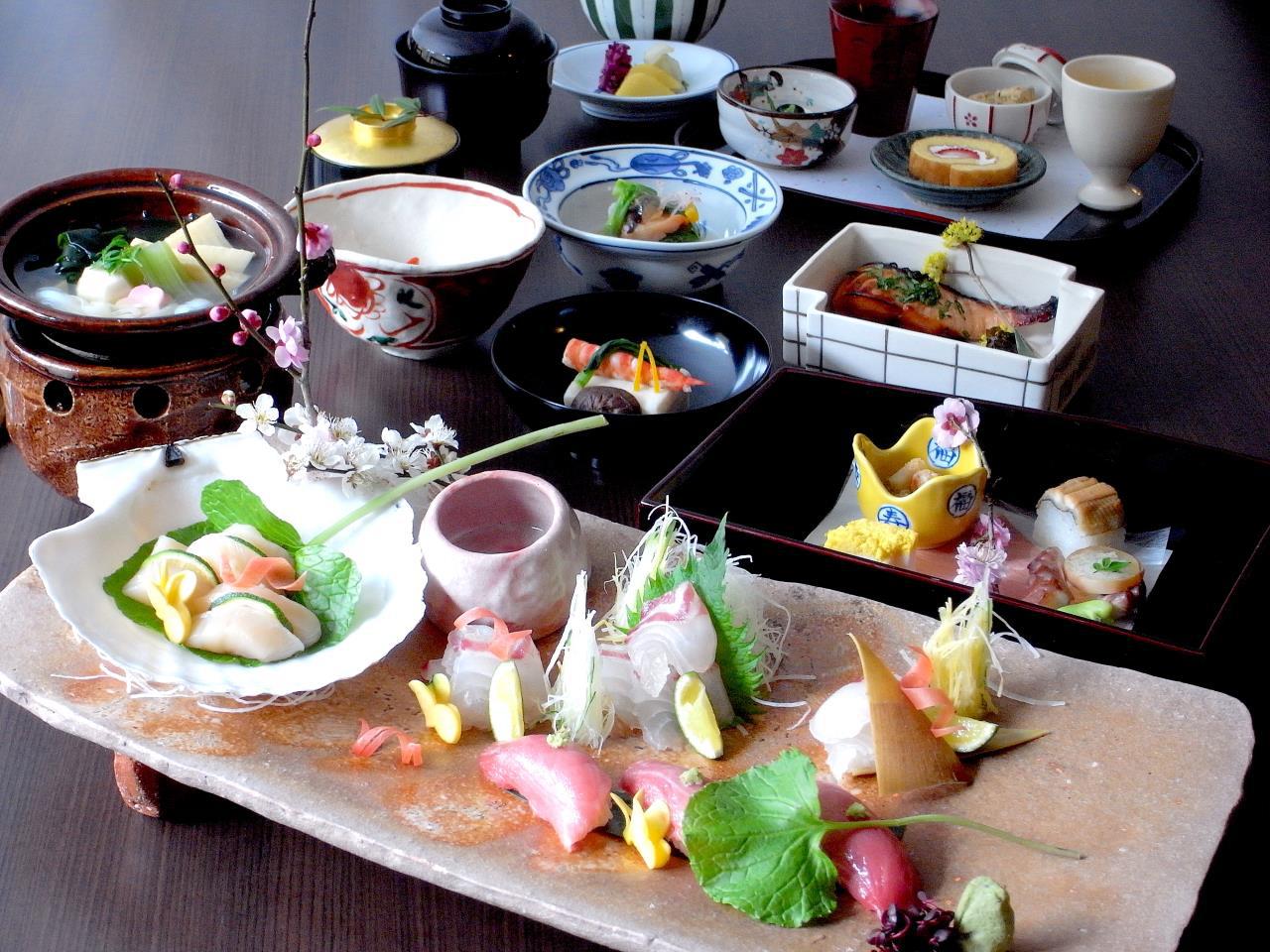 Served in courses, presenting one dish at a time to match your pace.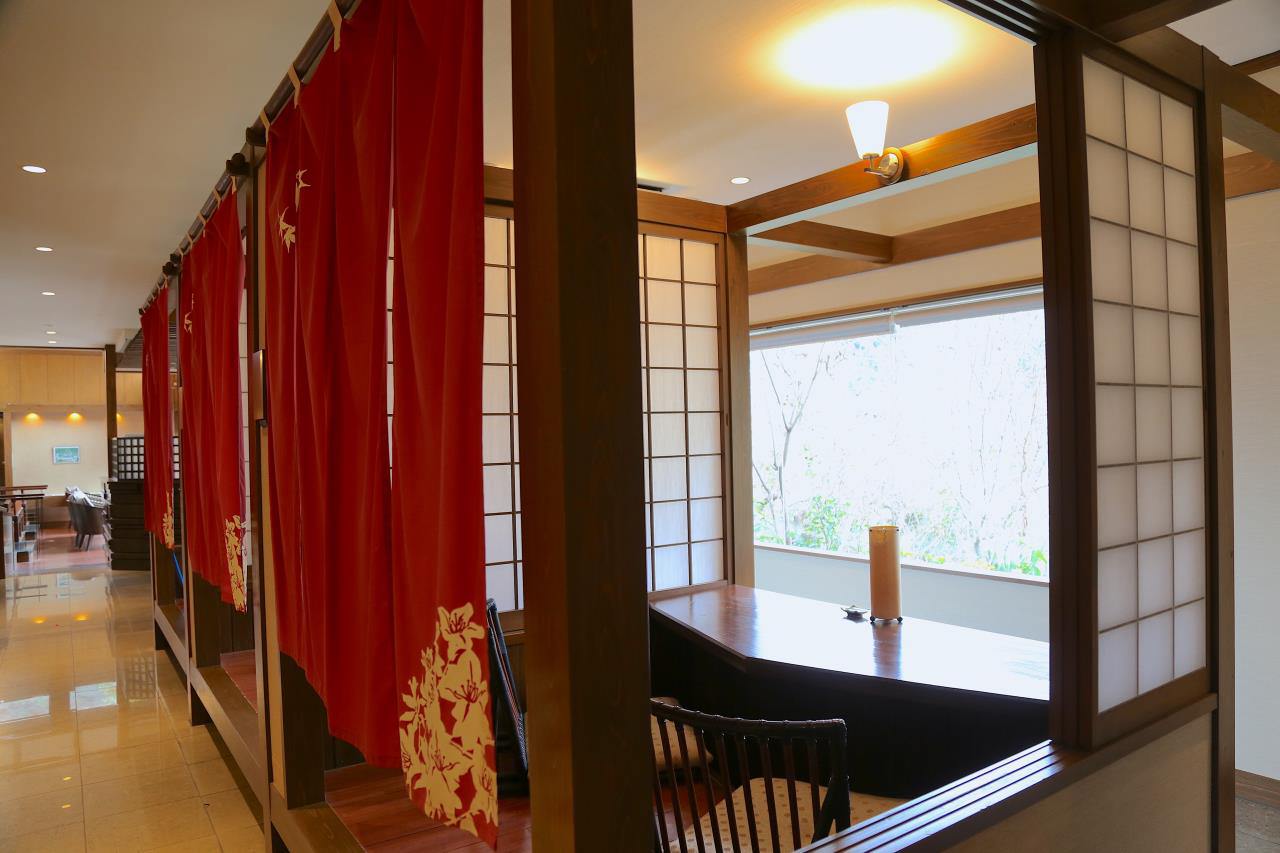 A perfectly private restaurant with private dining rooms
Facility information
You can experience these things here!
Name of facility | Koyokan Bettei Azalee
Name of experience | Hot Springs Experience
Address |1-47 Izuriha, Tamase, Takarazuka City, Hyogo 669-1231
Business Hours | Check-in: 3:00 p.m., Check-out: 10:00 a.m.
Closed | No holidays
Estimated cost| Room charge (rooms for two persons) from 23,000 yen per person
Kaiseki cuisine (per person) from 9,000 yen
Accepted payment methods| VISA, JCB, Diners Club, Mastercard, American Express, UnionPay
Number of guests accepted (groups)| From 1 person
Telephone number| 0797-91-0131
Multilingual support| None
Official Website (English)| https://hpdsp.jp/takedao-onsen/en/
Notes| None