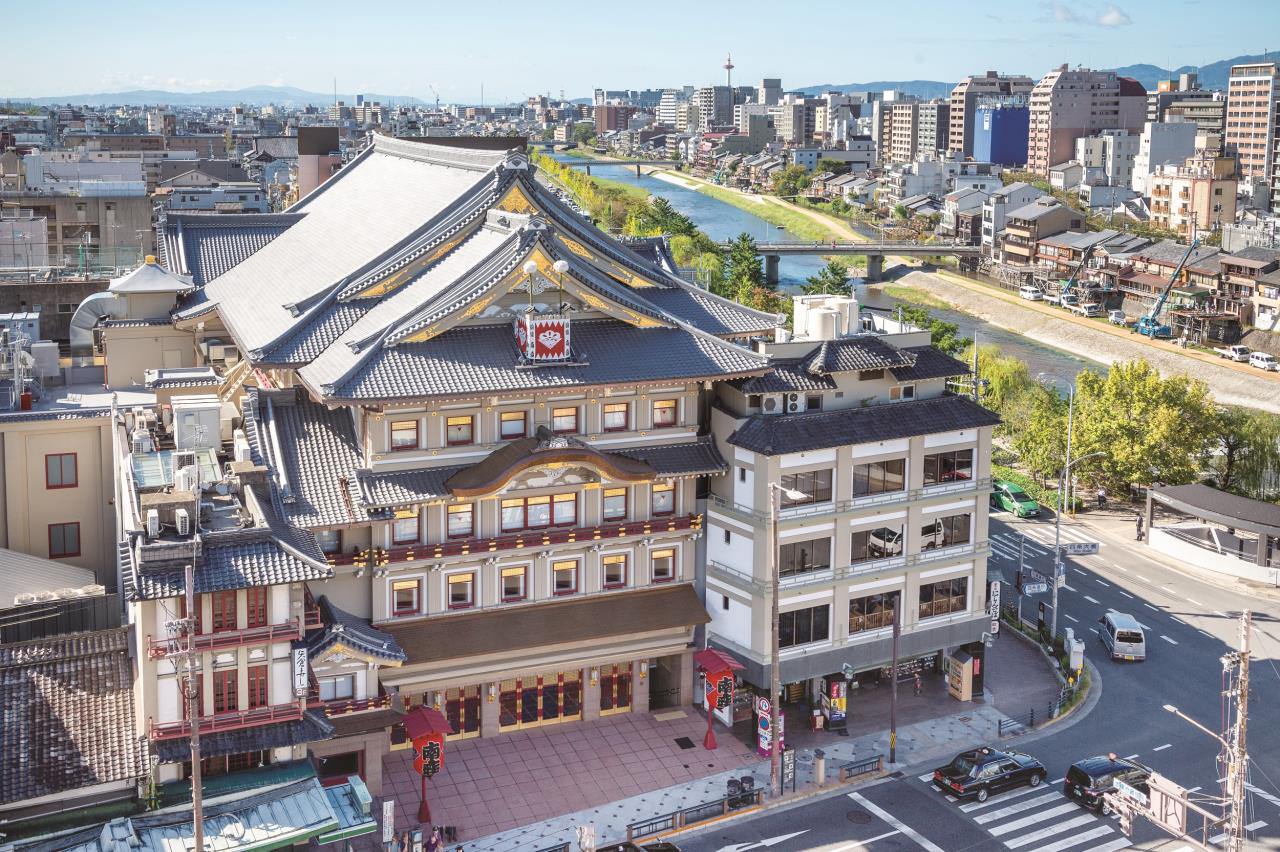 Kabuki, a classical performing art inheriting 400 years of tradition
Kabuki is one of Japan's leading traditional performing arts. Its origins are in the "Kabuki dancing" performed by a woman named Izumo no Okuni in Kyoto during the early Edo period (1603-1868), and it is said that the style that has been handed down until present was established by the Genroku period (1688-1704). The story, which is performed with showy costumes, bold actions, and unique makeup called "Kumadori," always incorporates the trend of the times, attracting spectators at the forefront of public entertainment while remaining true to its classical roots.
The oldest theatre in Japan, built in the birthplace of Kabuki
Kyoto Shijō Minamiza, said to be the oldest theatre in Japan, began operating as one of the seven theatres certified by the Tokugawa Shogunate in Shijō, which flourished as a town of plays in the early Edo period. To this day, many Kabuki actors continue to put on splendid performances on this stage.
The Mecca of Kabuki in Kyoto
Kabuki naturally plays a central role in Minamiza's programs. Various programs are performed throughout the year, but the Kichirei Kaomise performance, which is held every December, is especially popular. And in recent years, "Minamiza Cho Kabuki", which is a collaboration with Vocaloid virtual singer Hatsune Miku, has gained high popularity for its production style based on the latest communication technology and interactive viewing experience that involves cheering on the show by waving penlights.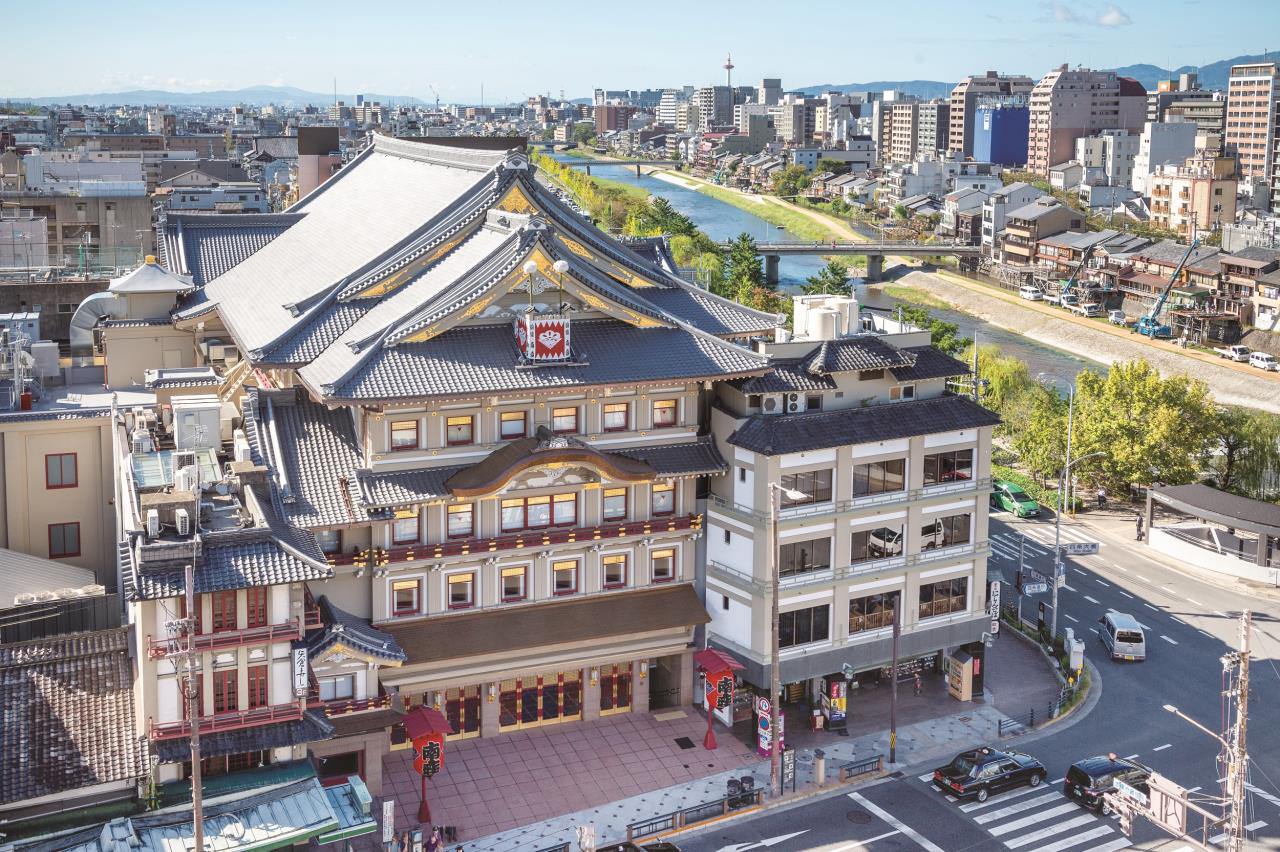 Minamiza, which can be seen immediately as you come out of the Gion-shijo Station, is a well-known landmark in the town.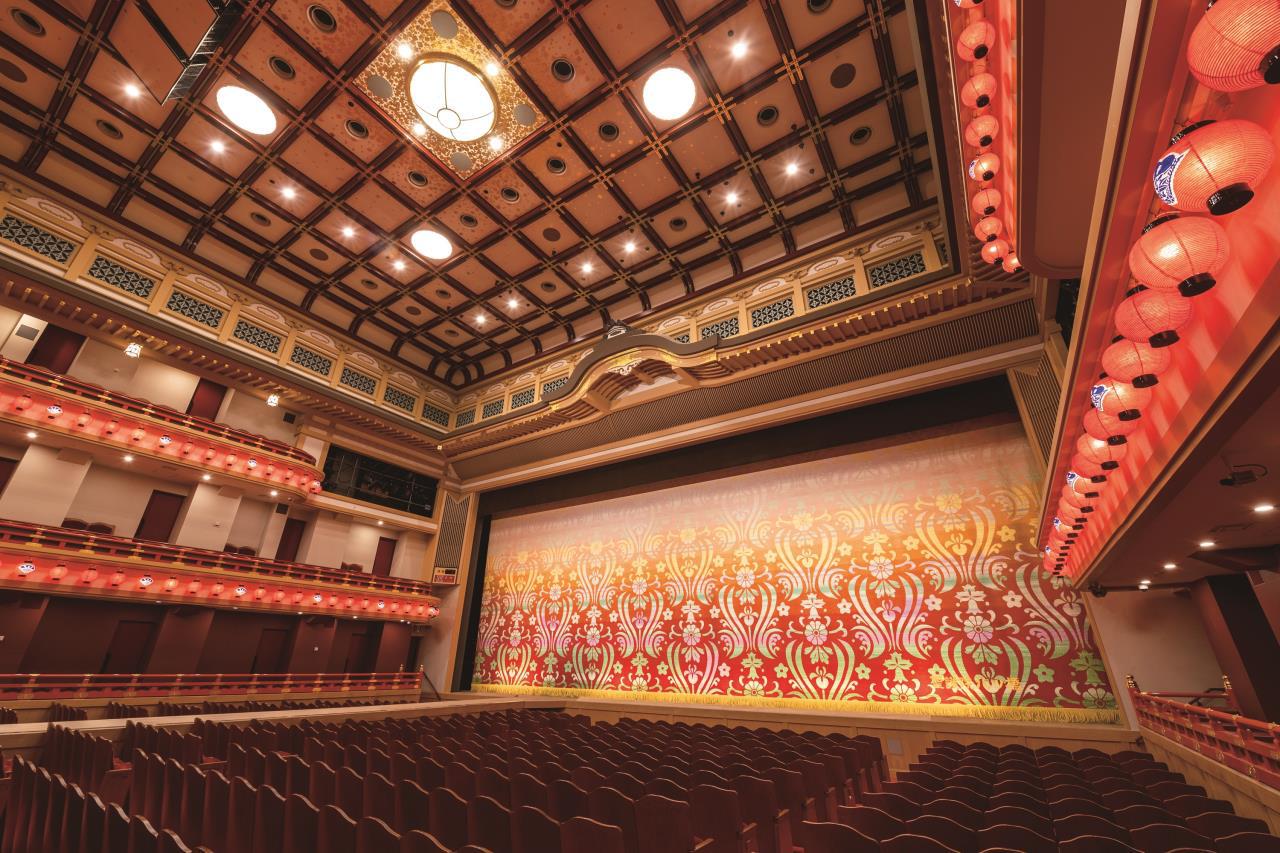 The theatre, which is focused on Kabuki, also presents a wide range of performances, including concerts and musicals.
Designed with an extravagant sensibility that combines Japanese and Western styles
When visiting Minamiza, be sure to observe the interior and exterior design. The current theatre inherits the design of the original building built in 1929. The gable (roof) of the exterior shows a majestic appearance that is unique to the Japanese Momoyama period (late 16th century – early 17th century). Inside, the Japanese architectural style (folding ceiling) harmonizes exquisitely with the Art Deco style incorporated in the lighting, including the chandeliers, resulting in an artistic structure which is highly praised both inside and outside of the country.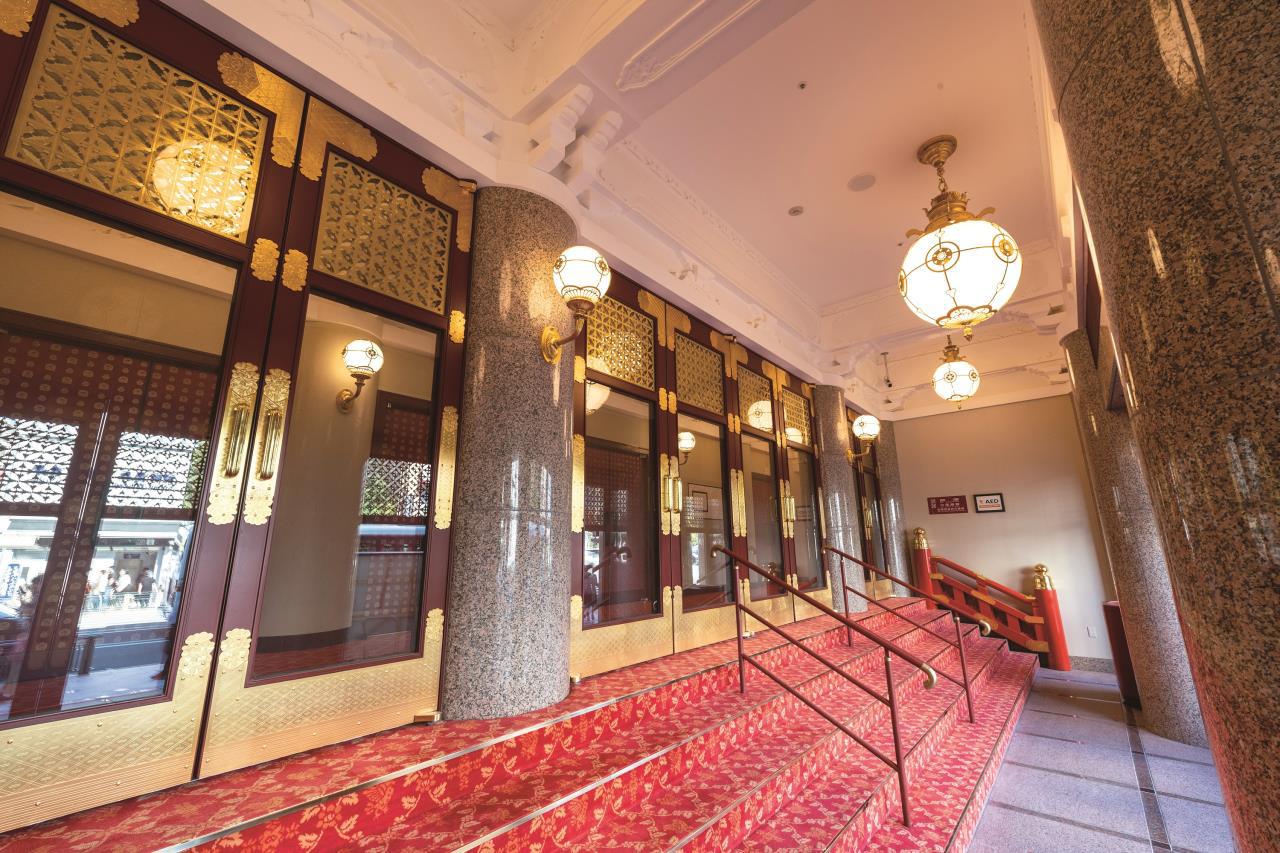 An entrance that is extravagant, yet somehow has a nostalgic ambiance.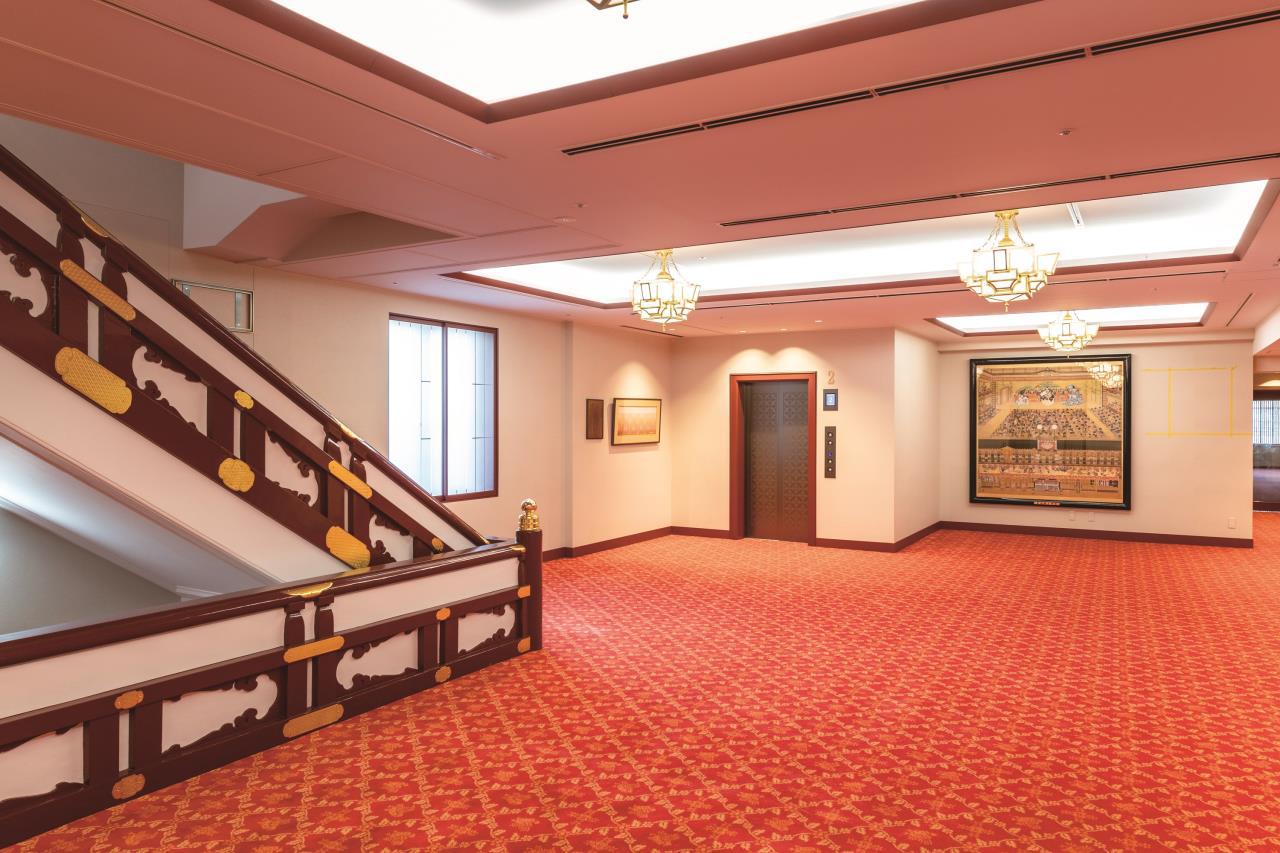 A spacious lobby. It was made more convenient due to renovations, including a new elevator being built.
An even more comfortable theatre space after renovations
In 2018, the theatre was reopened after undergoing reinforcement works to make it resistant to earthquakes. It was also designed to facilitate accessibility for the elderly and disabled, and the seats were replaced with those of a more comfortable and spacious type. The stage equipment was updated with the latest technology so that the performances could be enjoyed with more ease, while leaving the distinctive interior design and outward appearance as they are. There are also future plans of events catering to beginners of Kabuki, such as theatre parties with explanations of the performances.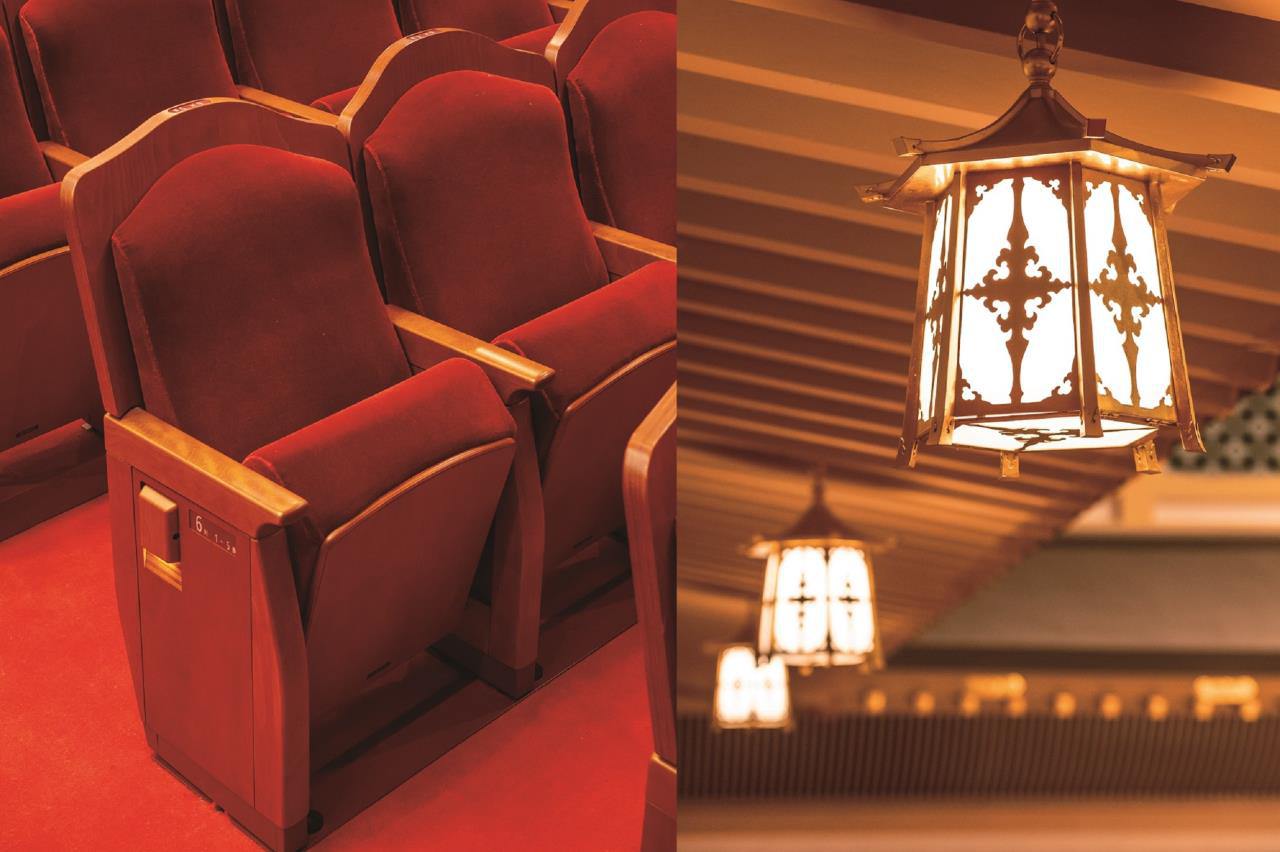 A theatre interior designed for ease of viewing and comfort. Watch out for the lighting fixtures and detailed designs as well.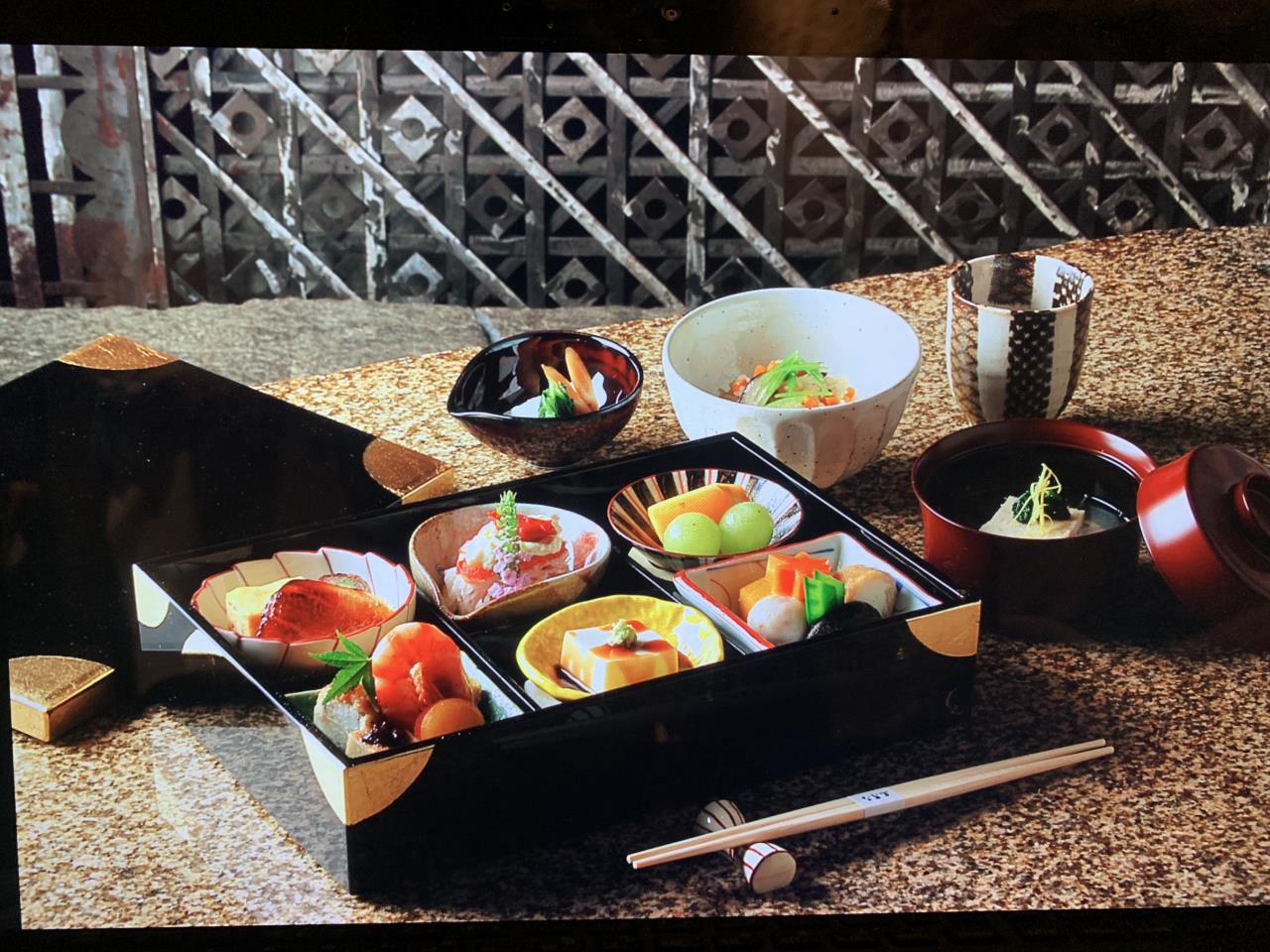 There are also many surrounding restaurants where you can dine during the intermission. Enjoy the charm of well-established famous stores along with the Kabuki.
Facility information
You can experience these things here!
Name of facility | Kyoto Shijō Minamiza
Name of experience | Kabuki viewing at Kyoto Shijō Minamiza
Address | 198 Nakanocho, Shijo-dori-yamato-ojinishiiru, Higashiyama-ku, Kyoto City, Kyoto 605-0075
Business Hours |10:00 a.m.-6:00 p.m.
Closed | No scheduled holidays
Estimated Cost | Varies depending on the performance
Accepted payment methods| VISA, Mastercard, American Express, Diners Club, UnionPay
Number of people that can be accepted (as a group) | Varies depending on the performance
Telephone number|075-561-1155
Multi-language support | Available
Official Website (English)| https://www.kabukiweb.net/theatres/minamiza/
Check also...