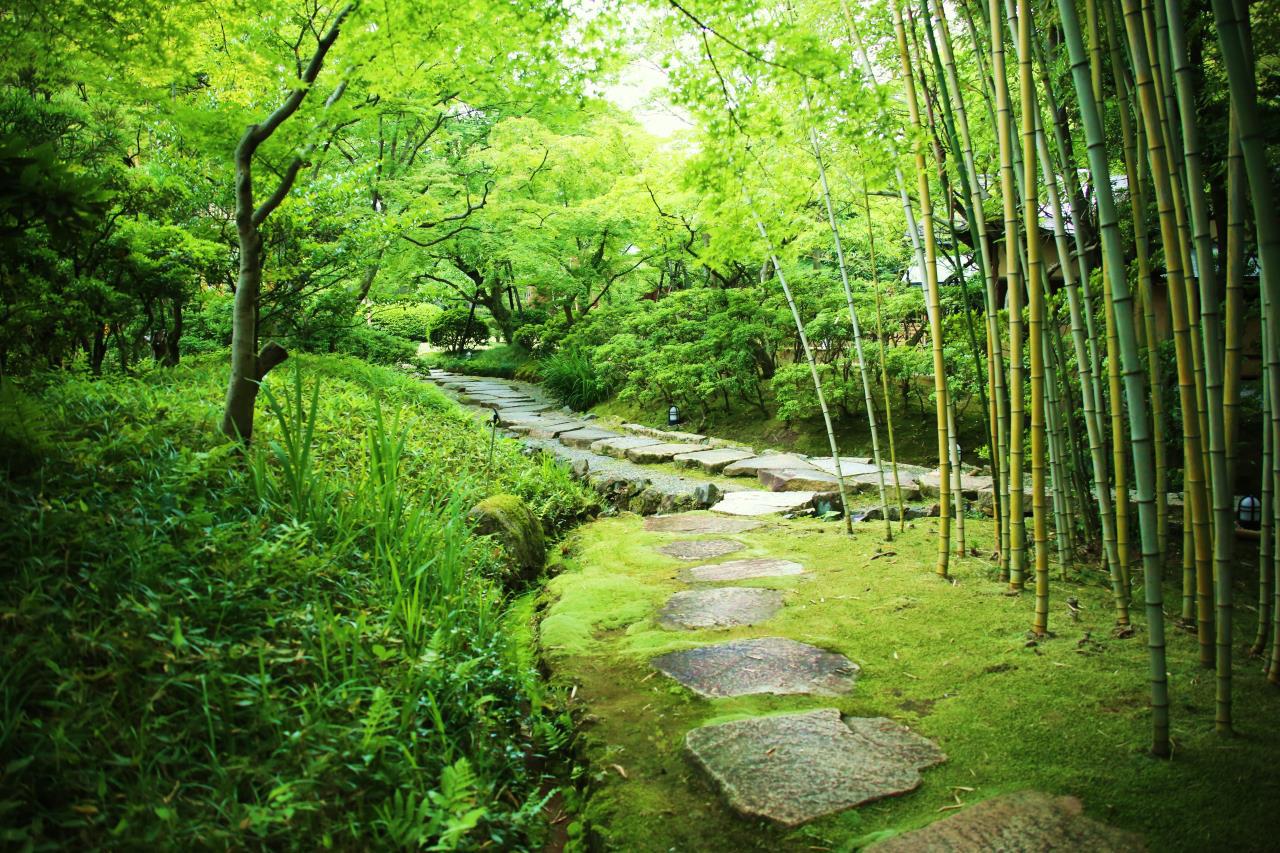 A tea world conveying the spirit of wabi-sabi
The tea ceremony, part of Japan's traditional culture, was introduced from China during the Tang Dynasty (618-907) and spread across Japan in the Kamakura period (1185-1333) along with the teachings of Zen Buddhism, the cutting-edge culture of the time. During the Azuchi-Momoyama period (1568-1600), the tea master Sen no Rikyu perfected wabi-cha, a style of tea ceremony. Since then, the tea ceremony has spread throughout the world as a comprehensive art that values the time and space to experience tea; with tea utensils, Japanese-style living rooms, and hanging scrolls.
Shōkadō Shōjō, a contributor to cultural development through extensive cultural exchange
Shōkadō Shōjō was a Buddhist monk of the early Edo period (1603-1868), as well as a man of culture. With his talent for the arts, Shōjō left us excellent calligraphy works and paintings, and the tea ceremonies that he hosted used to attract many cultured people and flourished as a place of exchange. In his last years, he retired to small residence (Shōkadō) that he built in Otokoyama in Yawata City, Kyoto, where he lived simply until his death in 1639. Since then, Shōkadō has been relocated several times. In 2014 it was relocated in Shōkadō garden, which was designated a national place of scenic beauty.
Experience the charm of a Japanese garden at Shōkadō Garden
Shōkadō Garden in Yawata City, Kyoto, is a Japanese garden tied to the figure of Shōkadō Shōjō that spreads over a vast area of 22,000 square meters. You can fully enjoy its elegant scenery while strolling around the garden, with its hills and "karesansui" dry landscapes. Various flowers and trees such as ume plums, cherry blossoms, ao-momiji (tender maple leaves), and autumn leaves, bloom throughout the seasons and offer a moment of relaxation when you look out at them.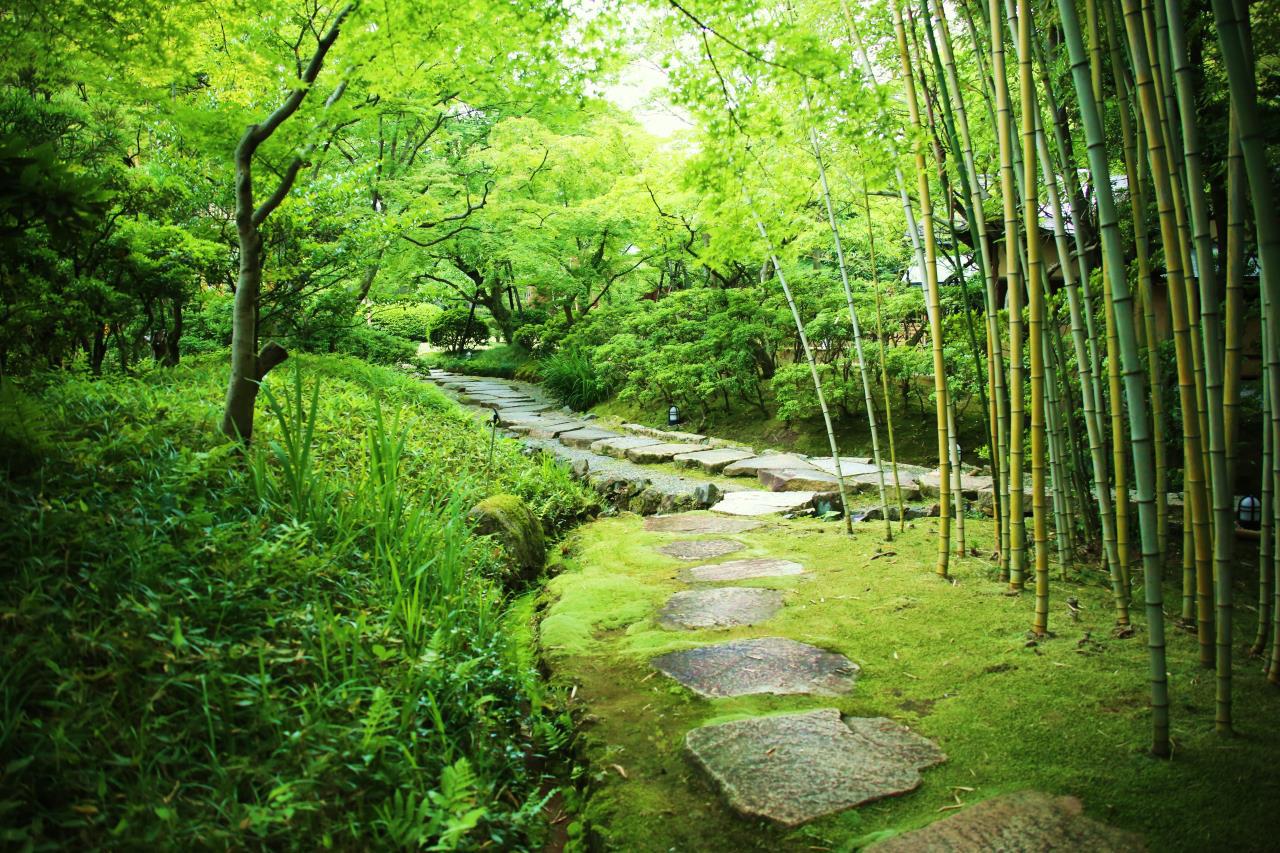 In early summer, the garden is surrounded by lush landscapes.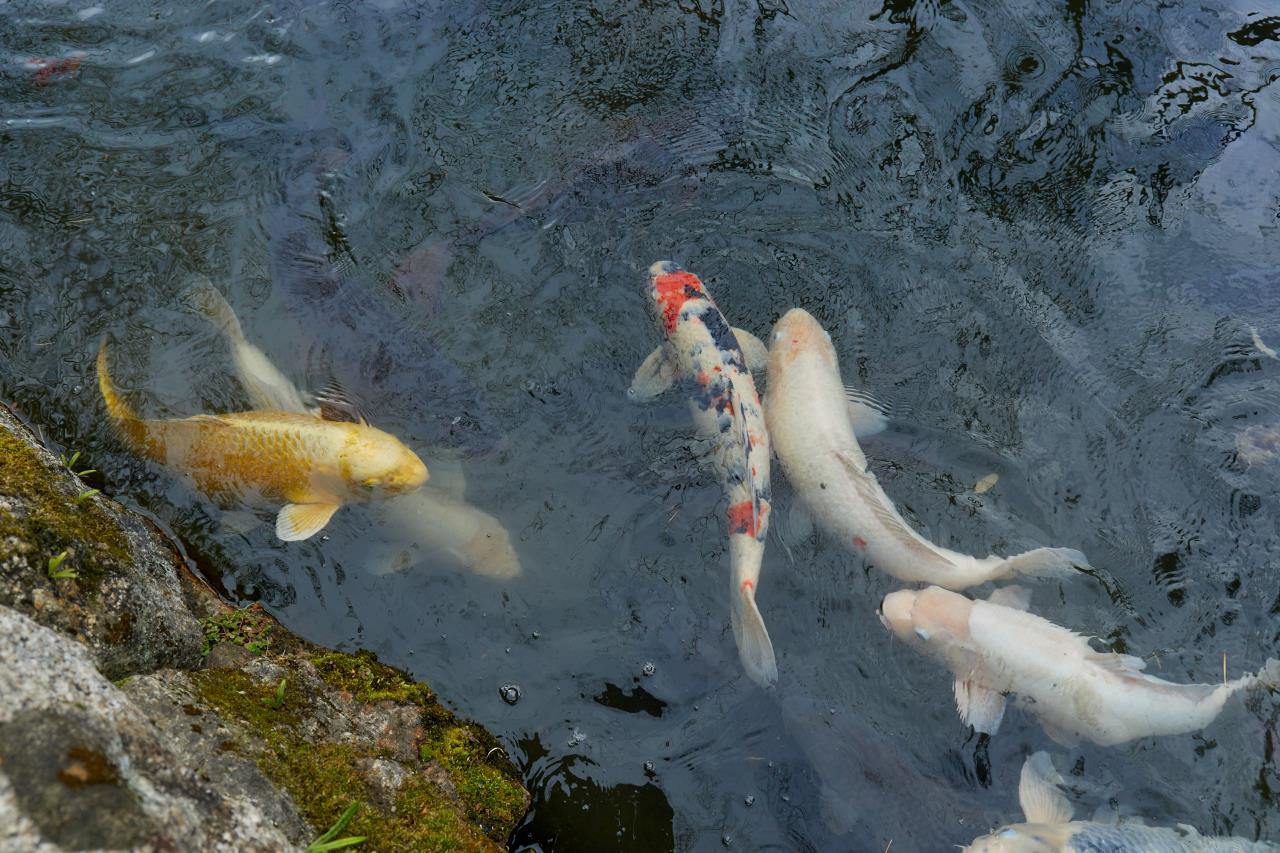 Colored carps swim elegantly in the park's pond and moat.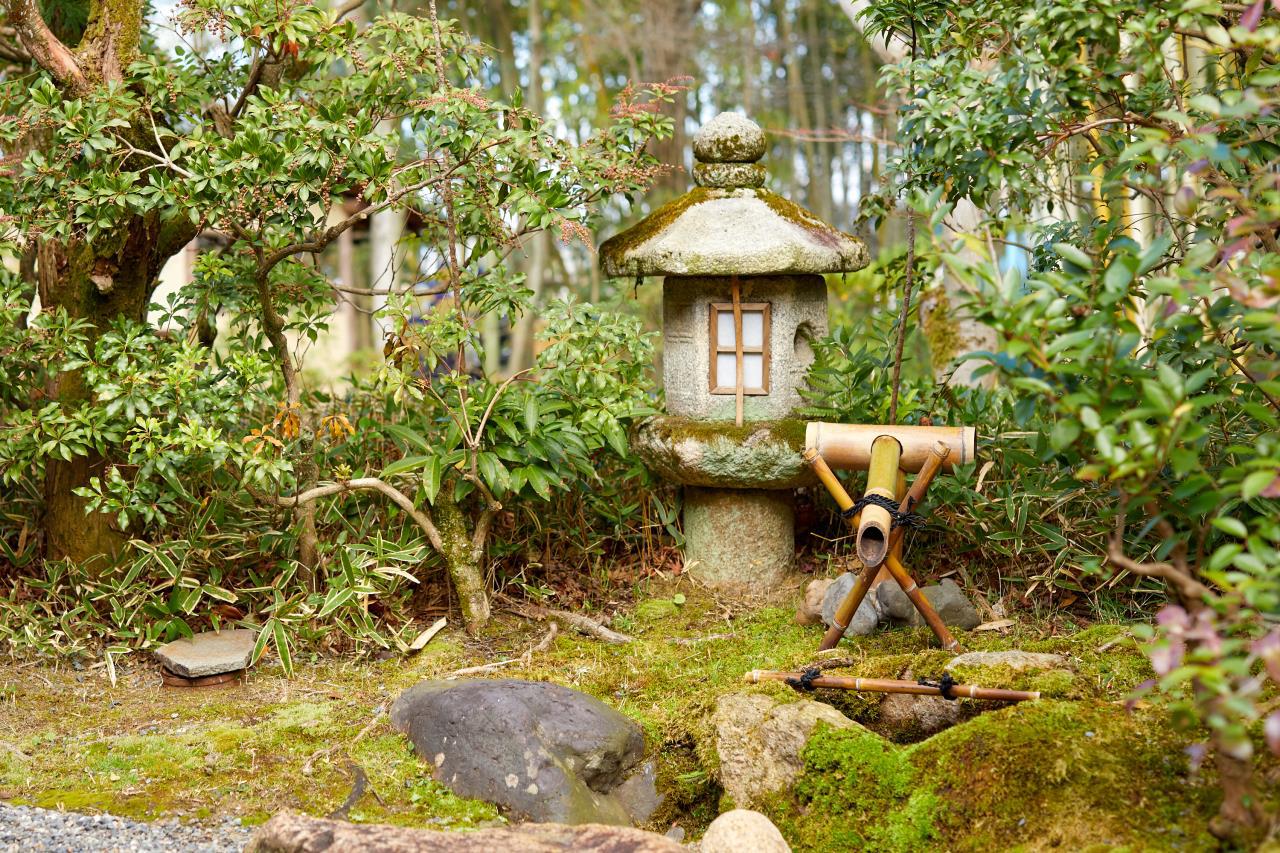 Landscapes decorated with stone lanterns and suikinkutsu ornaments are scattered everywhere, allowing you to sense the Japanese atmosphere.
Experience tea in a tea room overlooking a picturesque view
Visitors of Shōkadō Garden can book a tea ceremony experience. Sunday tea ceremonies are held on Sundays in March, April, May, October, and November. This kind of tea ceremony is called tei-cha and can be enjoyed casually, so even beginners can participate with ease. It is also possible to book an entire tea room by making an advance reservation. 'Shō-in', the largest tea room, has a beautiful view of the garden to let you experience an even more elegant tea time.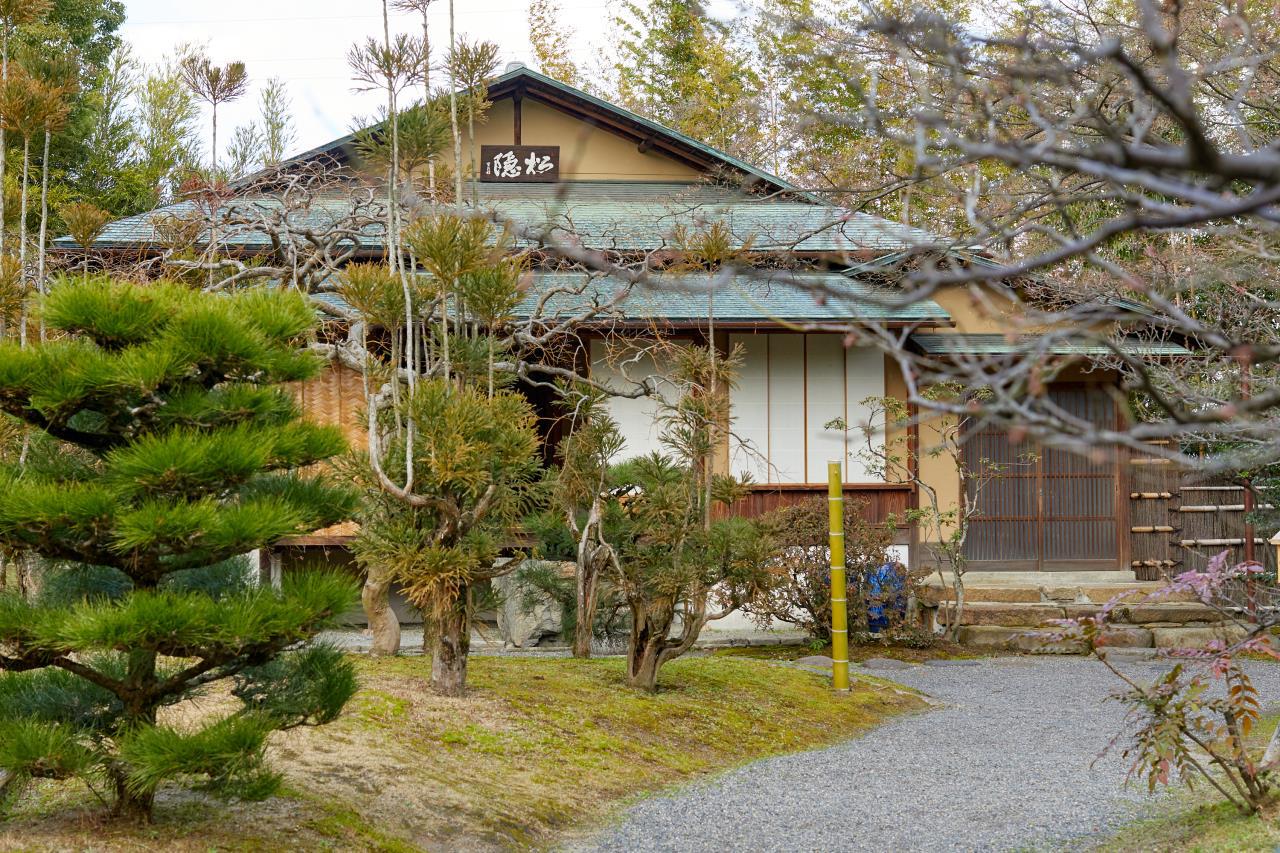 Shō-in is a tea house built in the sukiya style (Japanese traditional architectural style).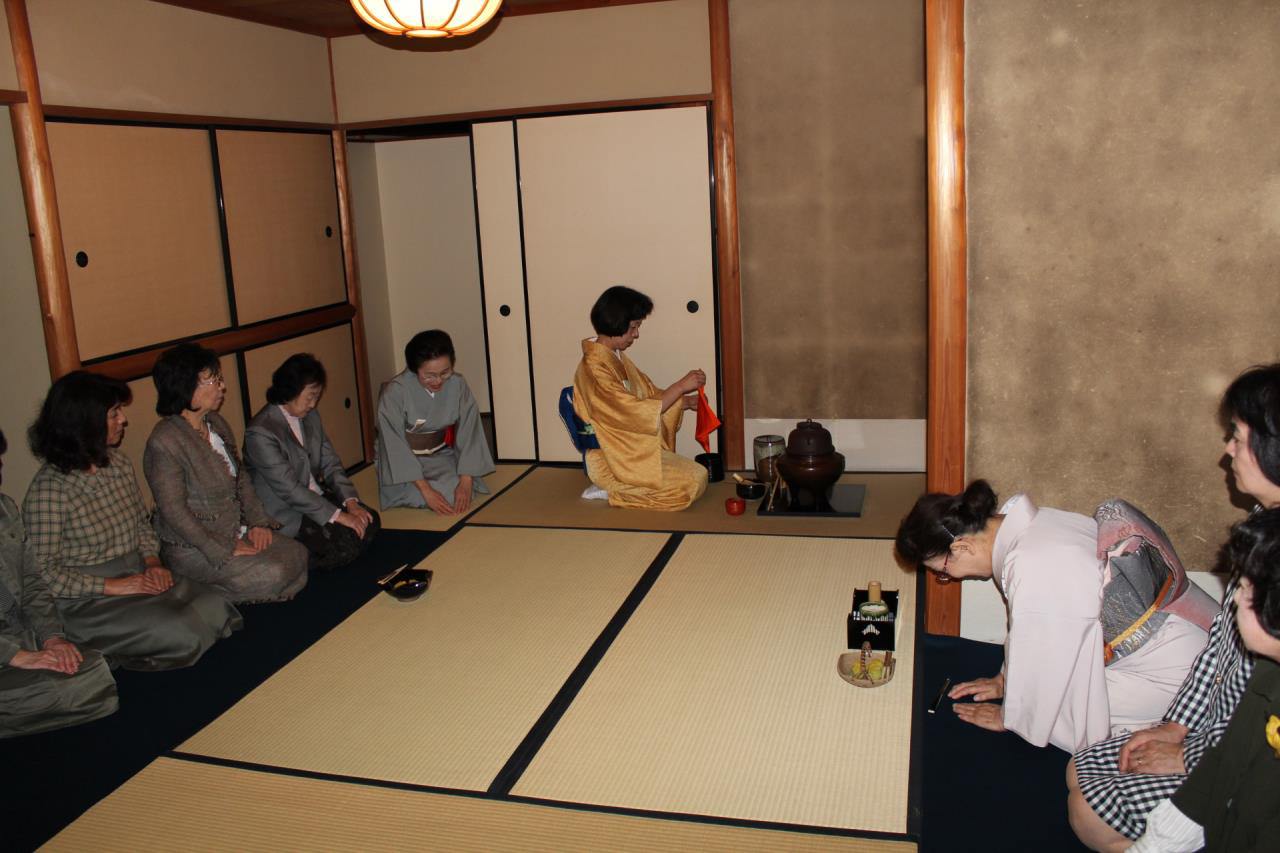 In the tei-cha tea ceremony, even beginners can readily experience the Way of Tea.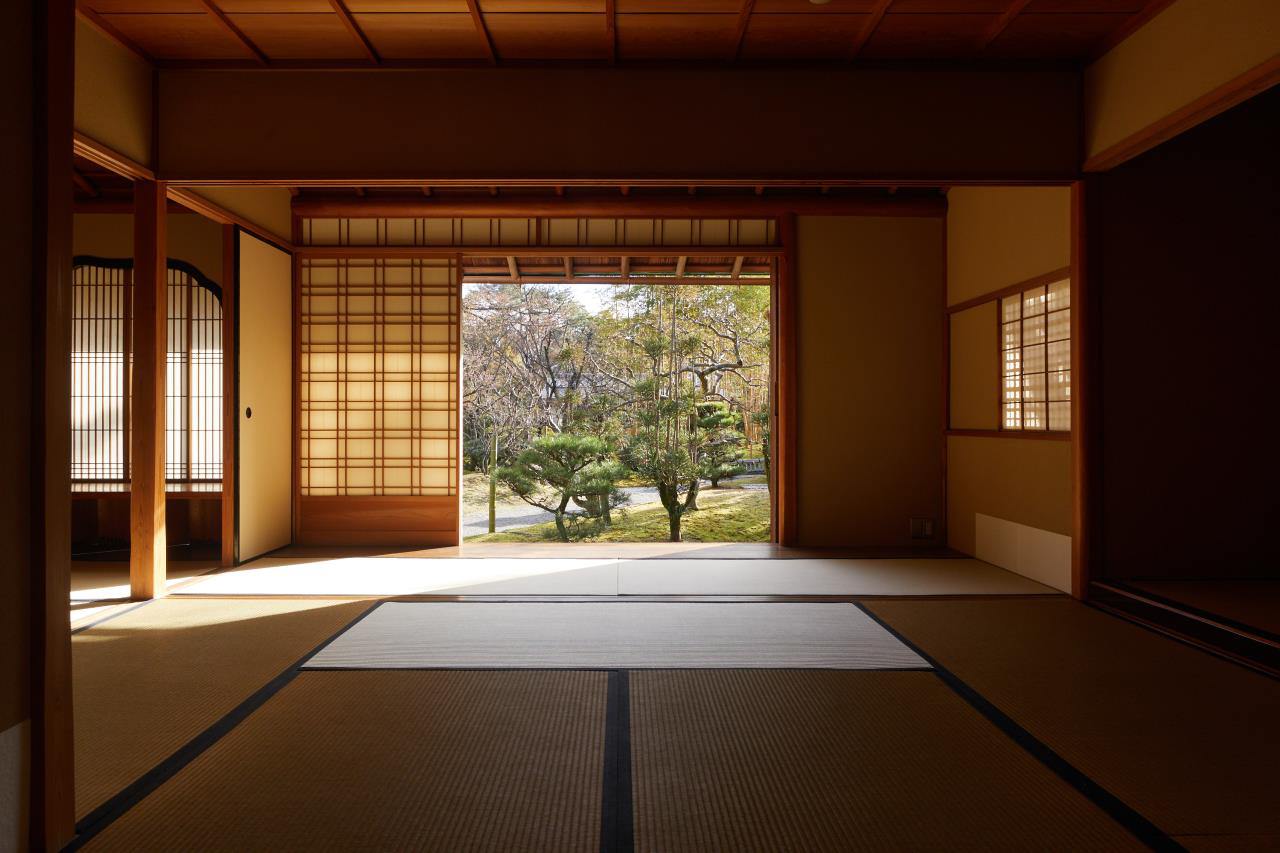 The view of the garden seen from the inside of Shō-in has a painting-like beauty.
Shōkadō Shōjō's talent that influenced food culture
The name of Shōkadō Shōjō can be seen not only in art but also in food culture. The history of Shōkadō Bentō, established as a Japanese style of bentō, begins around 1933, when Teiichi Yuki, the founder of the restaurant 'Kicchō', comes across a paint box and a tobacco tray made from a container used by Shōjō to keep seeds. These containers were later adopted as a lunch box for cha-kaiseki, the light meal served in the tea ceremony, and following this the name of 'Shōkadō Bentō' spread. This bentō can also be eaten at the Kyoto Kicchō Shōkadō Restaurant located in the Shōkadō Garden. The Shōkadō Museum also features a panel exhibition dedicated to Shōjō.
The Shōkadō Bentō lets you enjoy the aesthetic beauty and taste of kaiseki cuisine.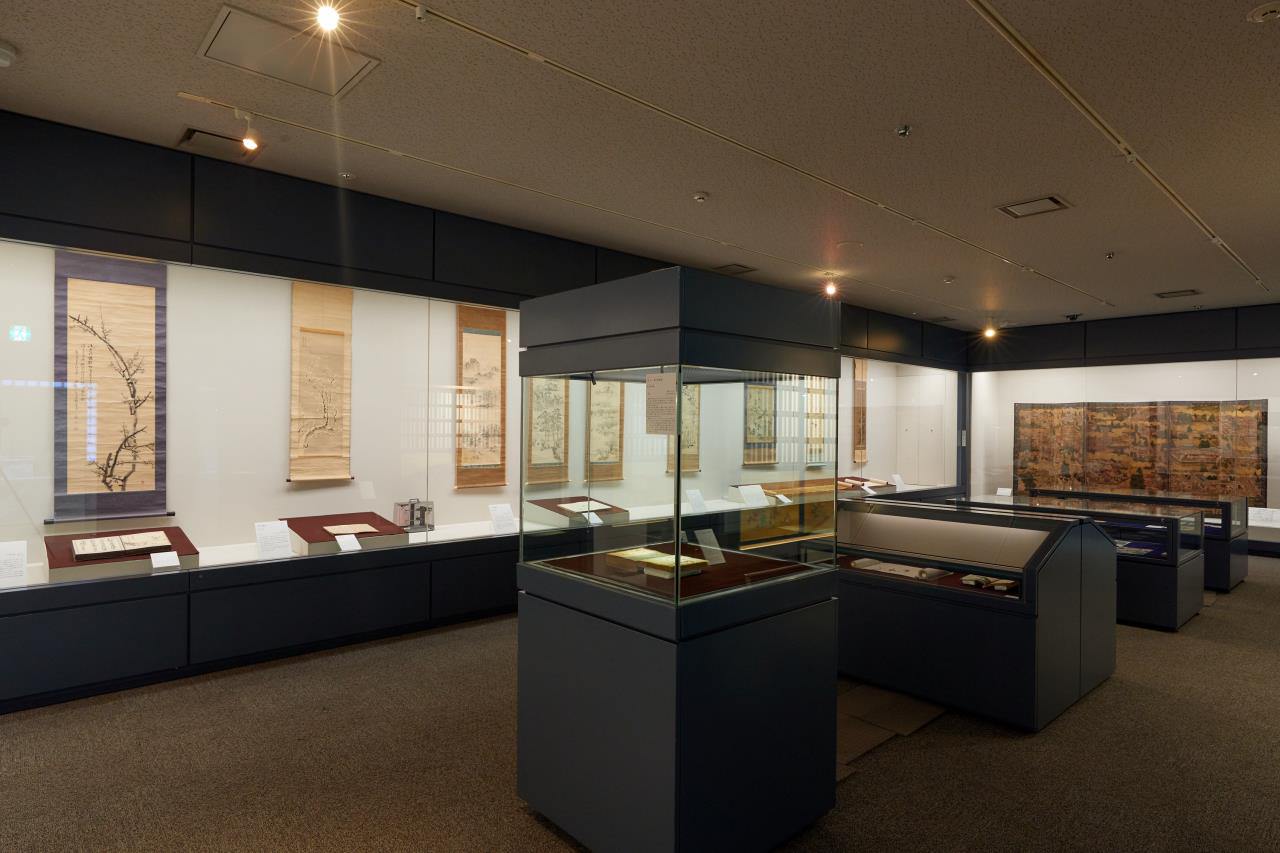 The Shōkadō Museum holds temporary exhibitions and special displays (please contact us for details).
Facility information
You can experience these things here!
Name of facility | Yawata City Shōkadō Garden and Art Museum
Name of experience | Tei-cha tea ceremony experience and garden walk
Address | 43-1 Yawataominaeshi, Yawata City, Kyoto 614-8077
Opening hours and dates | Opening hours of the facility: 9:00 a.m. - 5:00 p.m.
The tei-cha tea ceremony experience will be held irregularly on Sundays (inquiries required)
Closed | Mondays (the following business day if Monday is a national holiday), New Year's holiday
Price | Garden admission fee = 100 yen, museum admission fee = 400 yen, tei-cha tea experience = 600-800 yen (inquiries required)
Payment methods | Cash only
Accepted number of participants (group) | for the tei-cha tea ceremony, about 5 people
Telephone number| 075-981-0010
Multilingual support | Available (inquiries required)
Official Website (Japanese)| https://www.yawata-bunka.jp/syokado/index.htm