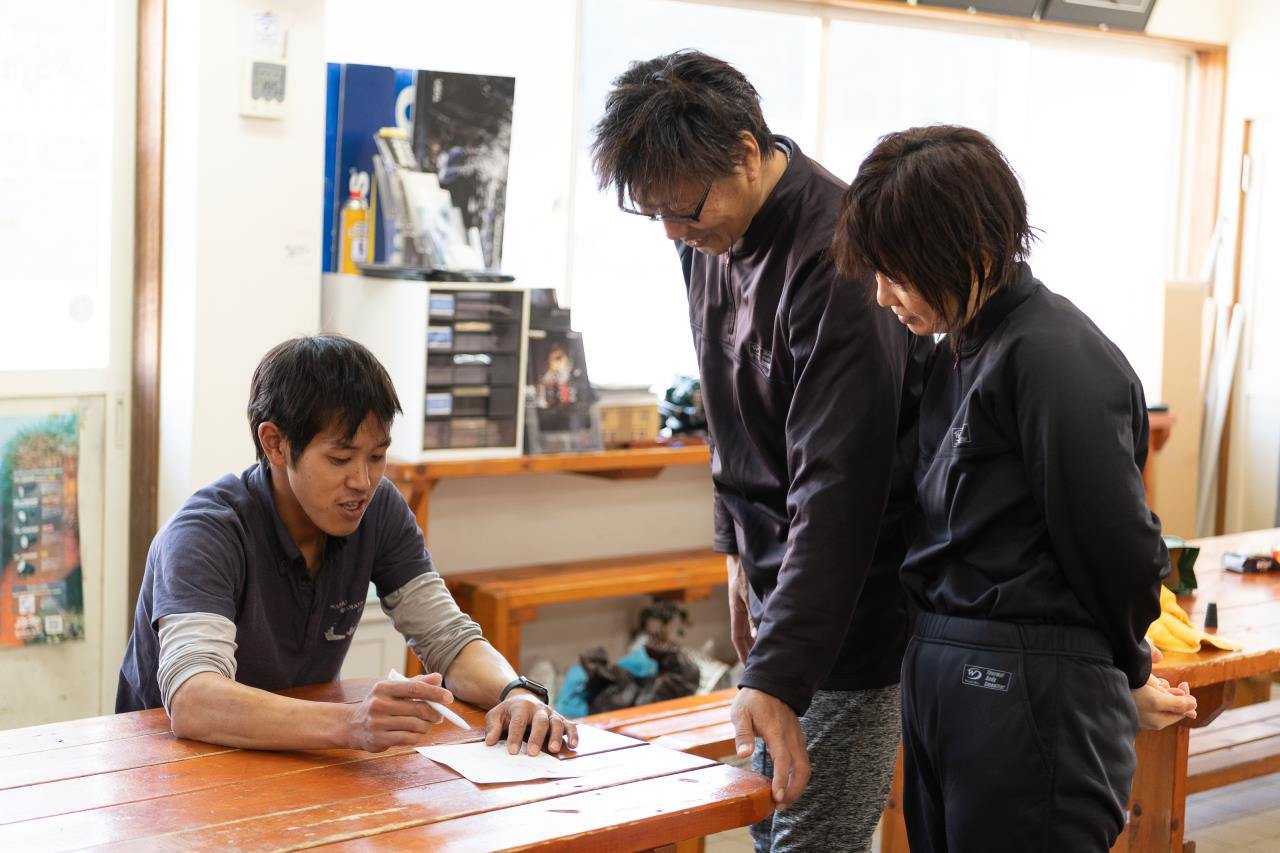 Undersea Diving by the Shores of Kushimoto
Scuba diving in the world's northernmost giant coral reef
Located in the very south of the Honshu region of Japan, Kushimoto is one of the finest diving spots in the country, and is home to the northernmost coral reef in the world. Kushimoto is home to over 20 diving shops, with courses available for divers of all skill levels. So whether you want the full beginner's experience, or you'd rather take a boat offshore and dive a bit more freely, there's something for everyone to enjoy.
Rent all the gear you need! It's diving made quick and easy
Today we're taking part in the boat-diving course for diving license holders. First there's a briefing to go over the diving point for the course, then it's time to change into our wetsuits. Rest assured, wetsuits, tanks and any other gear you need is available for rental. Once everyone is changed, it's time to walk to the pier to get on the boat. It typically takes about 10 minutes to arrive at the diving point, though this time can vary from day to day. In the beginner's experience course, you enter the water from the shore. After a simple explanation of all the diving gear, there's a 10 minute practice session in the ocean shallows.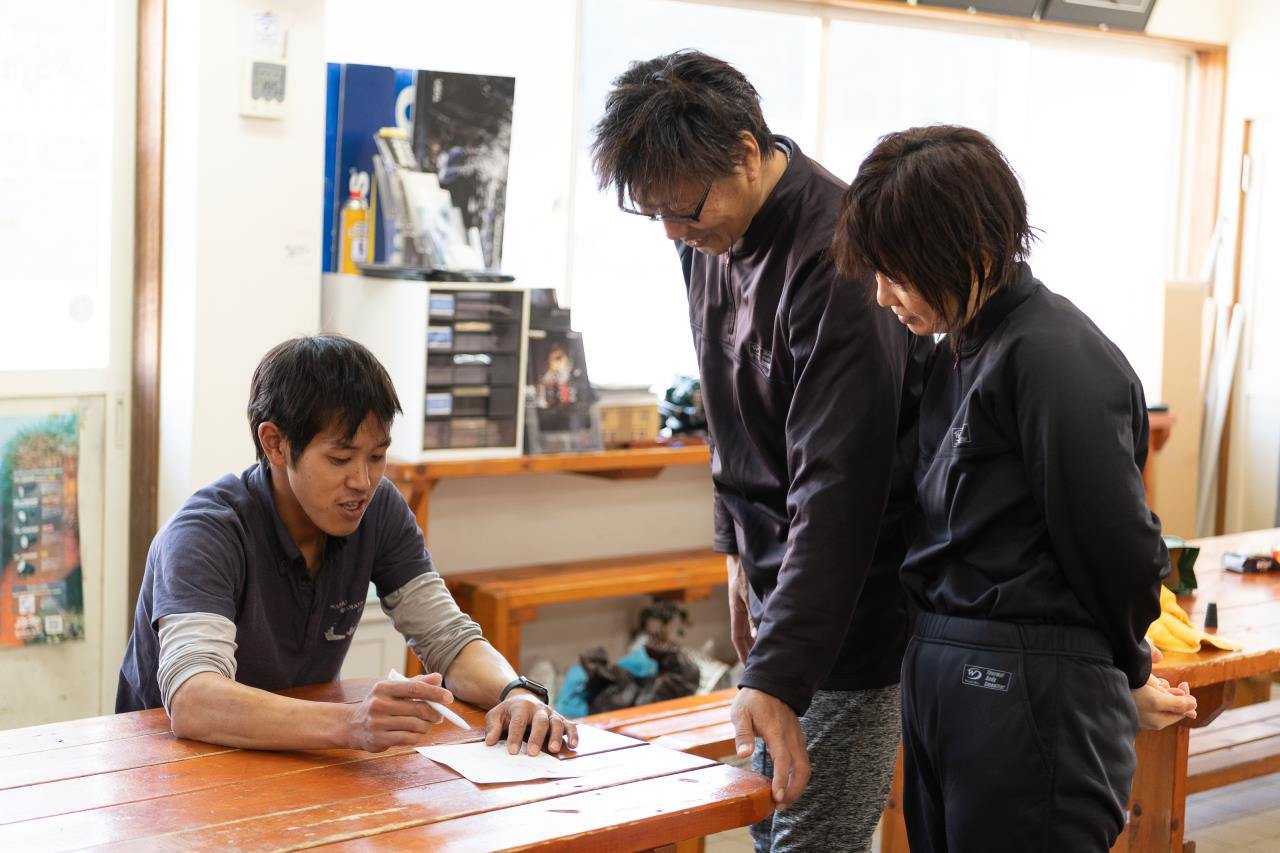 Time to go over today's diving point.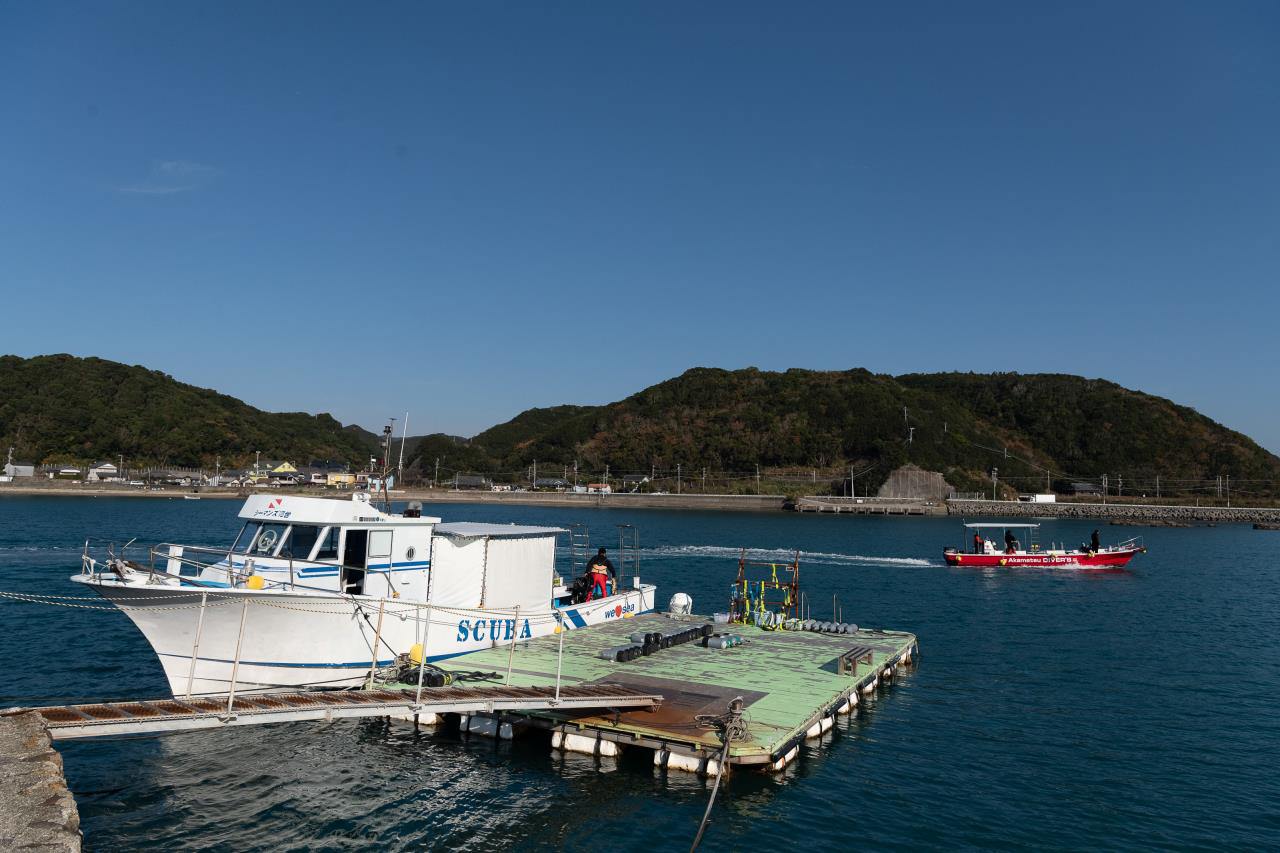 Heading to a pier five minutes away from the shop.
Diving into a diverse world of fish and coral
After arriving at the diving point, we quickly put on our gear and dive in. We start off by diving deep down to the bottom and walking on the ocean floor. The water around Kushimoto is a high latitude ocean, and is situated right by the world's largest warm ocean current, the Kuroshio Current. As such, the water temperature here is between 17~28℃, which is why the area is home to all kinds of coral and colorful tropical fish. We were able to catch sight of some whitesaddle goatfish, stripey and various other fish swimming through the coral reefs. The fish you can see change from season to season, so you can be sure of a unique ocean experience depending on when you go diving.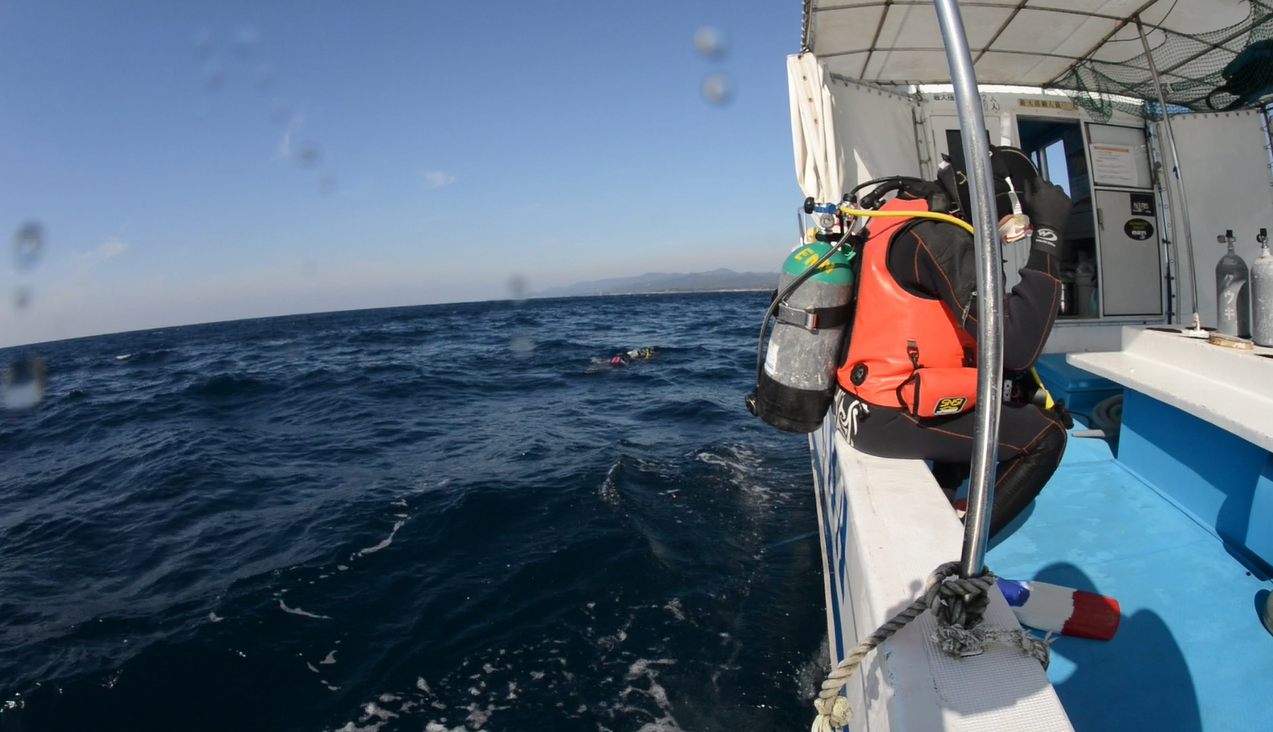 Diving back-first into the water.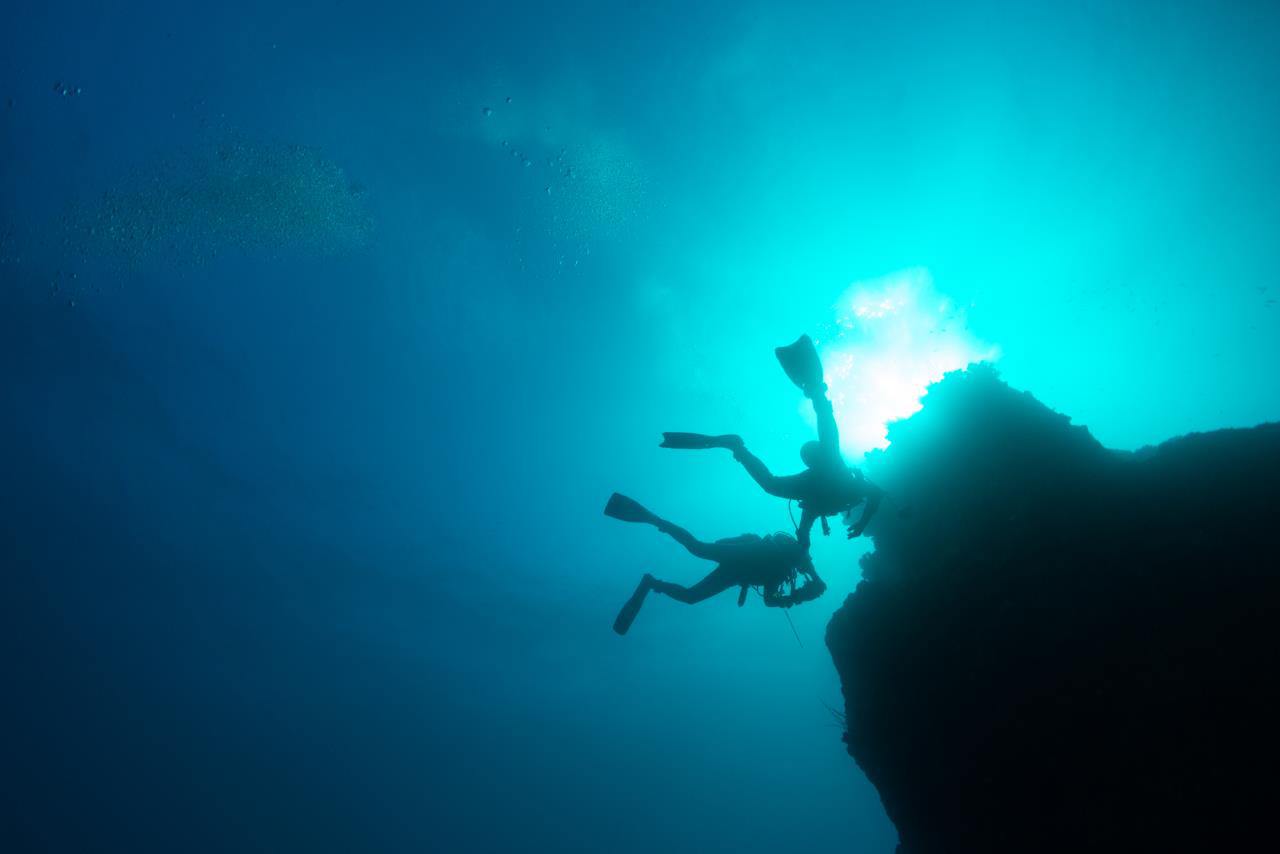 On the boat-diving course, you can enjoy a stroll on the ocean floor for an hour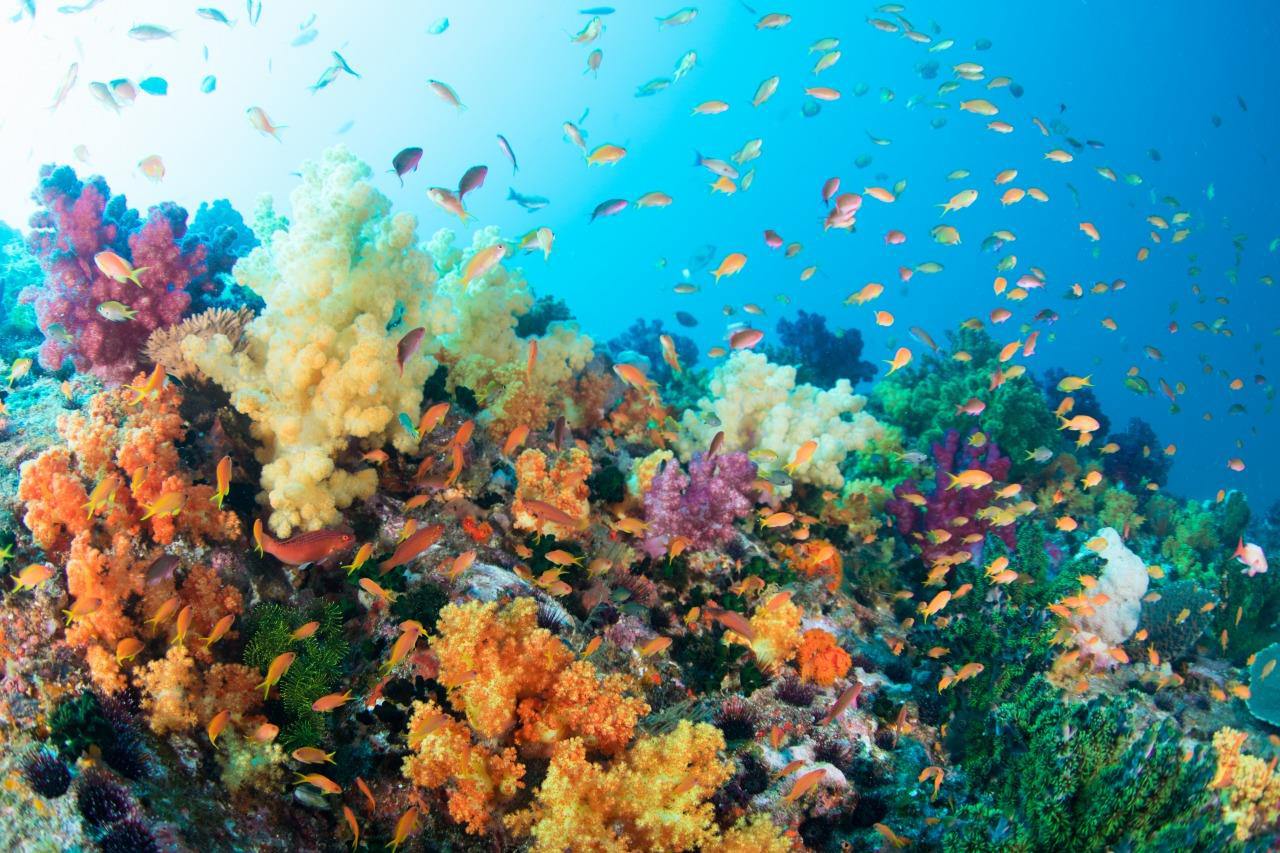 Various colorful tropical fish swim around the coral reefs.
Facility information
You can experience these things here!
Name of facility | Kushimoto Diving Association
Name of experience | Scuba diving experience
Address | Varies between establishments
Business Hours | 8:30 a.m.-5:00 p.m. (Nanki Kushimoto Sightseeing Information Center telephone reception desk)
* Course duration will vary between shops and courses
Closed | January 1st (Nanki Kushimoto Sightseeing Information Center telephone reception desk)
Price | Diving experience 13,000 yen (2 and a half hours/1 dive)
* The above is an example. Prices vary between shops/courses
Payment method | Varies between shops
Number of guests accepted (groups)| Varies between shops and courses
Telephone number | 0735-62-3171(Nanki Kushimoto Sightseeing Information Center)
Multilingual support | Available in some locations
Official Website (Japanese) | https://kankou-kushimoto.jp/leisure/diving
Important | Please make sure to bring a swimsuit, towel, and change of clothes.