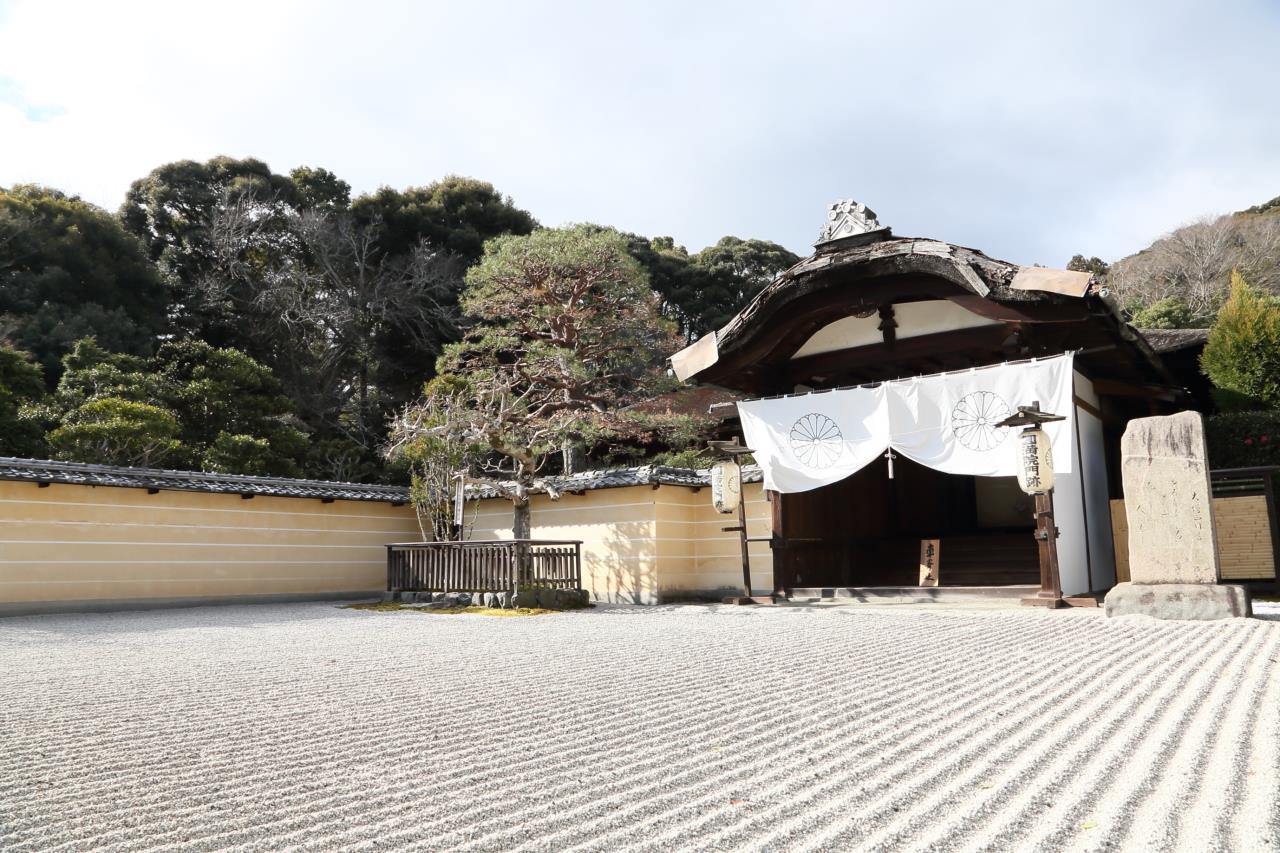 Experience traditional Japanese culture at a historic Buddhist temple that is connected to the Imperial family
Enman-in Temple in Otsu, Shiga is a Monzeki Buddhist temple with over 1,000 years of history. Monzeki refers to temples of high standing that have been connected to the Imperial family since ancient times, and these are only 17 of these precious locations in the whole country. How would you like to experience various aspects of Japanese culture in a graceful space at a historic Buddhist temple?
Experience Japanese culture in a special space that overlooks a famous garden
The Shinden hall that serves as the venue where you can experience Japanese culture has been designated a national important cultural property. It was built in 1619 to commemorate Masako, the daughter of Tokugawa Hidetada, the second shogun of the Tokugawa shogunate, becoming the empress of Emperor Go-Mizunoo. Later in 1647, it was dismantled and moved to its current location from the Kyoto Imperial Palace. There is a garden called "Mii Garden" on the south side of the Shinden hall where you can view the beautiful scenery from season to season.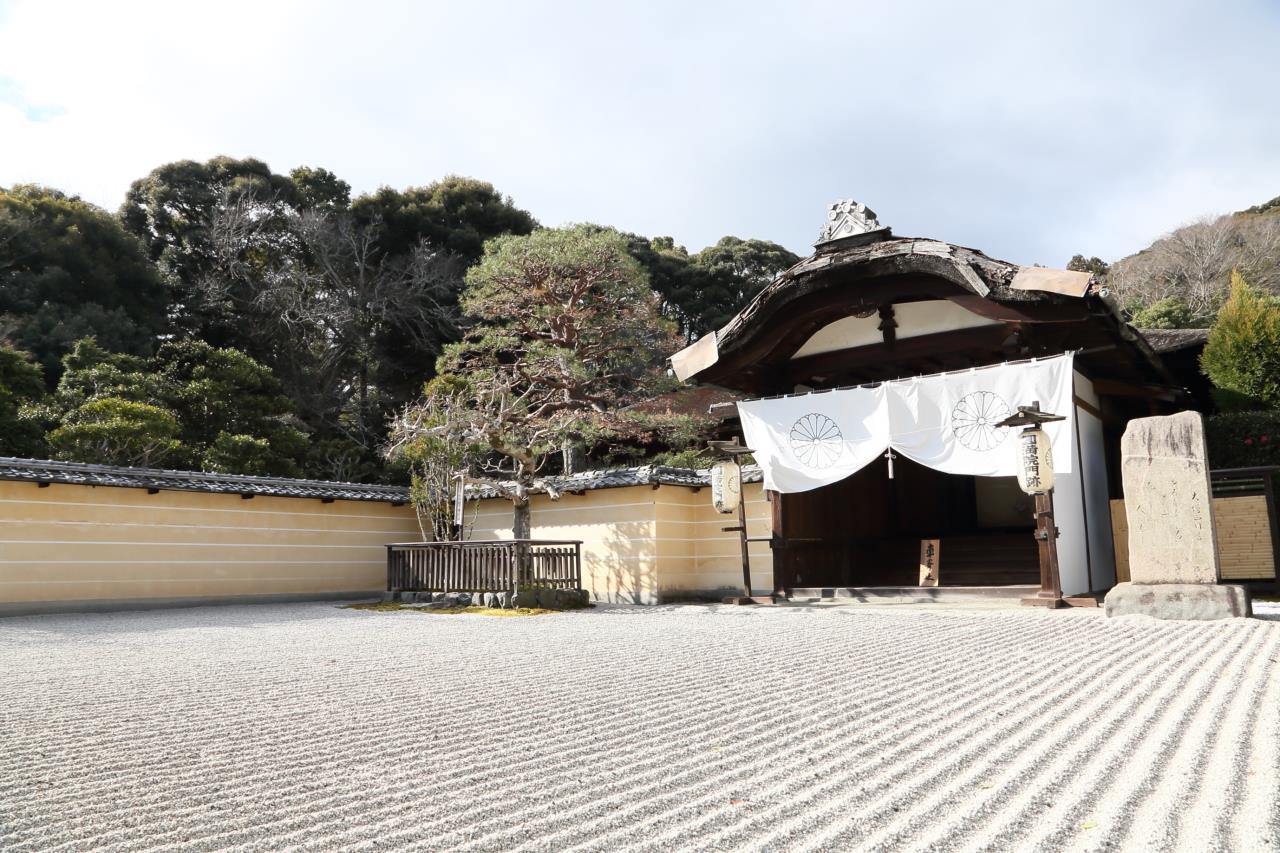 White sand is spread out in front of the large entrance to the Shinden hall, and a boundary made from green bamboo is set up nearby.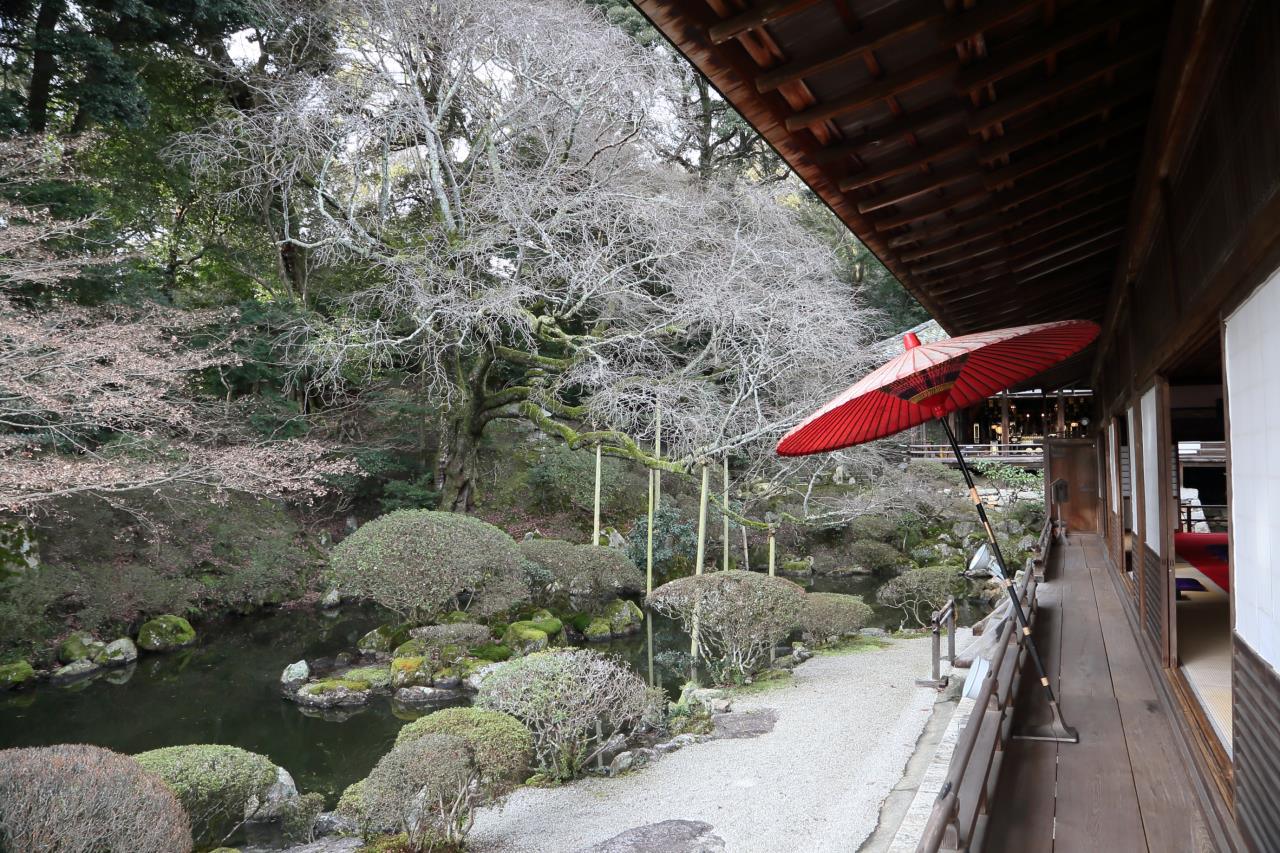 Mii Garden has been called a work of art by Soami from the Muromachi period.
Try out Zen meditation to peacefully confront yourself
Among the abundance of programs that allow you to experience Japanese culture, this program is for trying out Zen meditation. The chief priest will explain the reason for Zen meditation, and how to do it with easy to understand explanations, allowing you to try out Zen meditation while cultivating a better understanding of it. This one moment of carefully confronting yourself in a quiet room with wafting scents of incense is a precious experience that you can't appreciate if you just go on a sightseeing tour.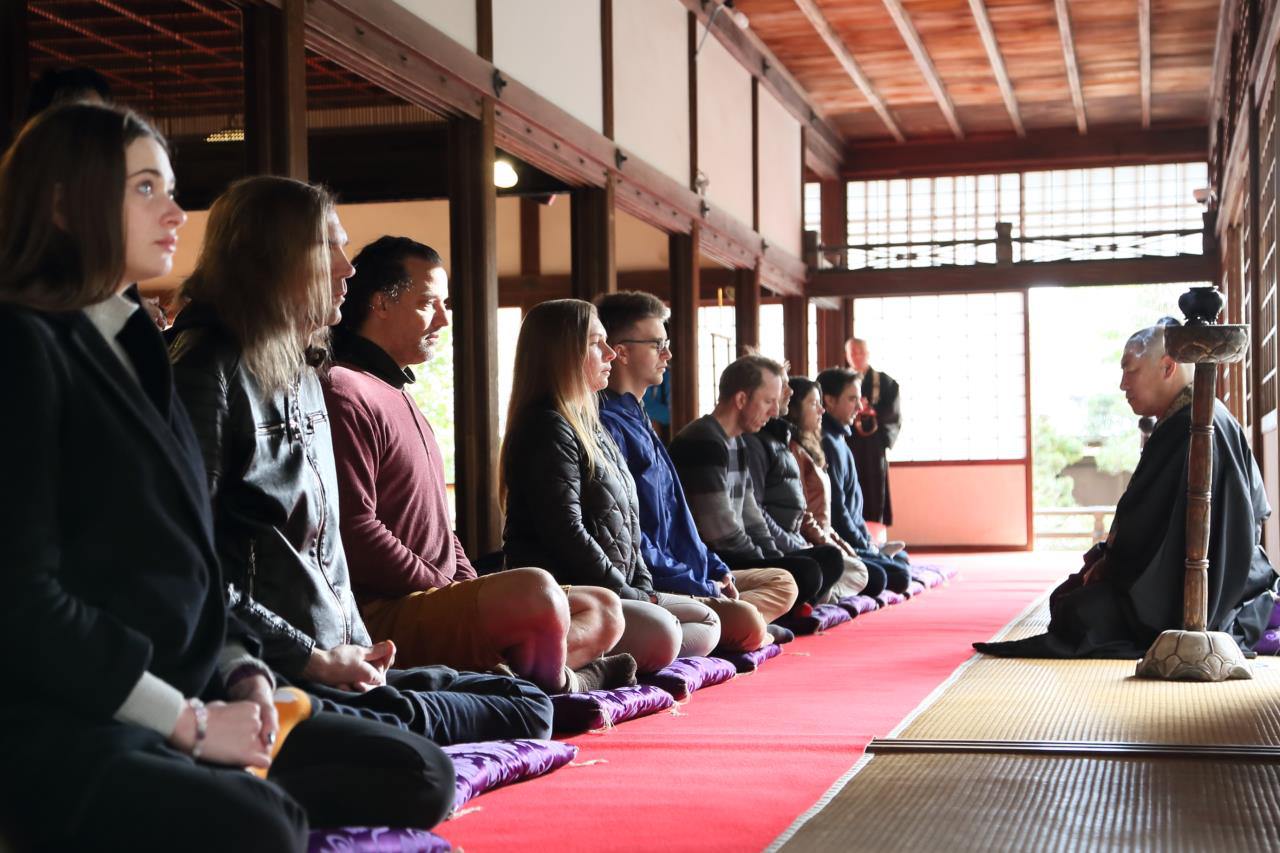 Breathing is what is most important. Slowly continue a process of inhaling for 5 seconds and exhaling for 10 seconds.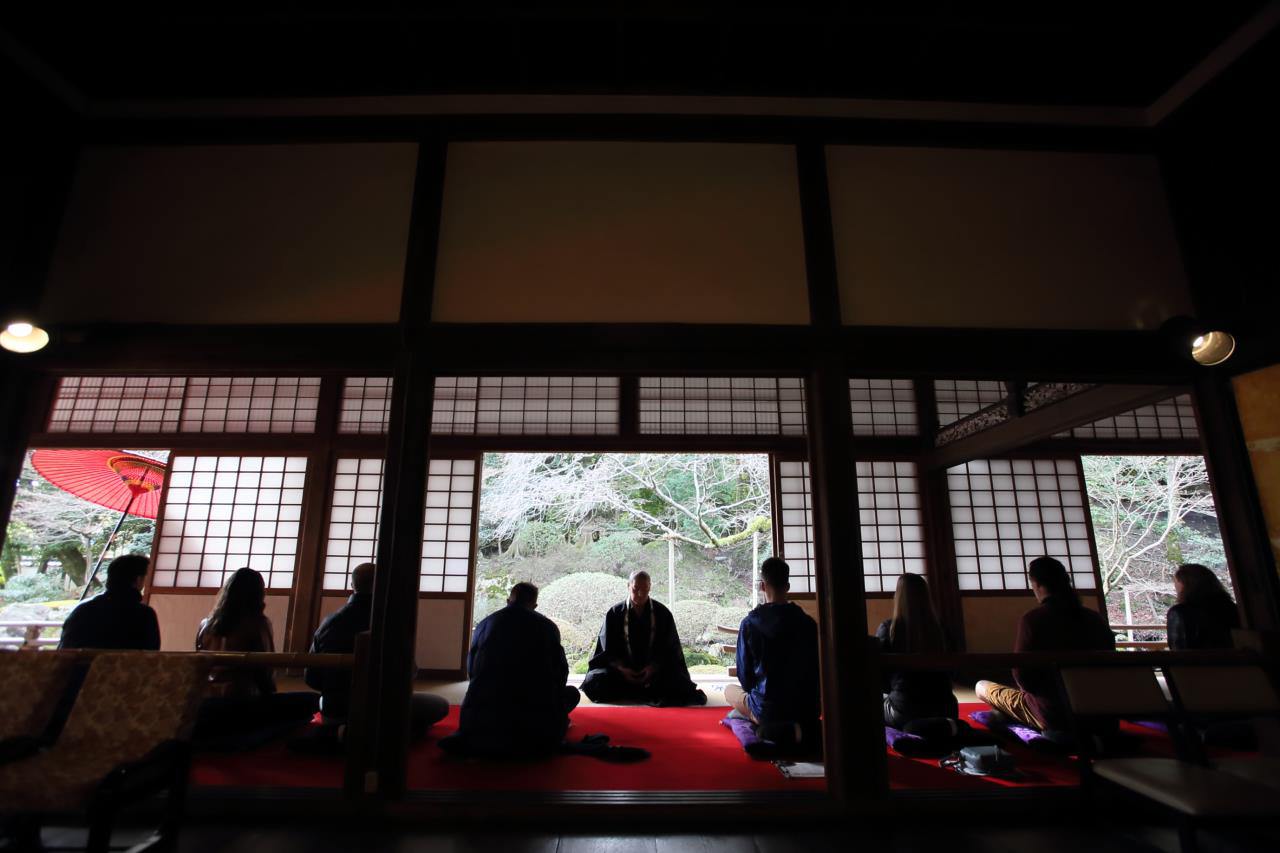 Turn your attention to the sounds you hear as you focus your gaze on a single spot.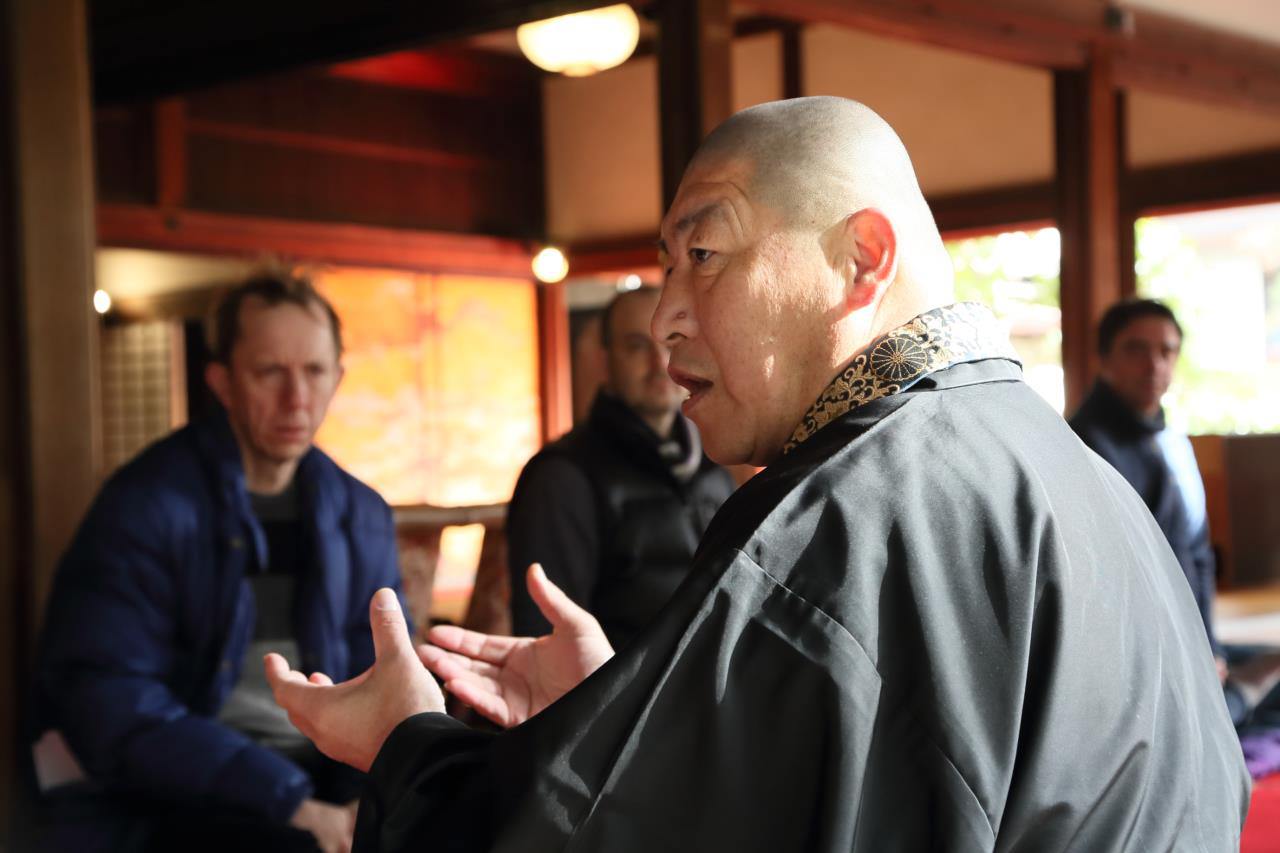 The chief priest gives thorough explanations, so ask him a question if there is anything you don't understand.
Take a moment to experience all kinds of traditional cultures
In addition to Zen meditation, there are a variety of other programs you can also experience such as the tea ceremony, tosenkyo (fan tossing game), hand copying sutras, tracing a picture of a Buddhist image, and dressing in a kimono. There is also an accommodation facility for visitors on the grounds called "Sanmitsuden," and guests can participate in the "morning duties" that take place every morning. Allow yourself to deeply appreciate Japanese culture through various experiences.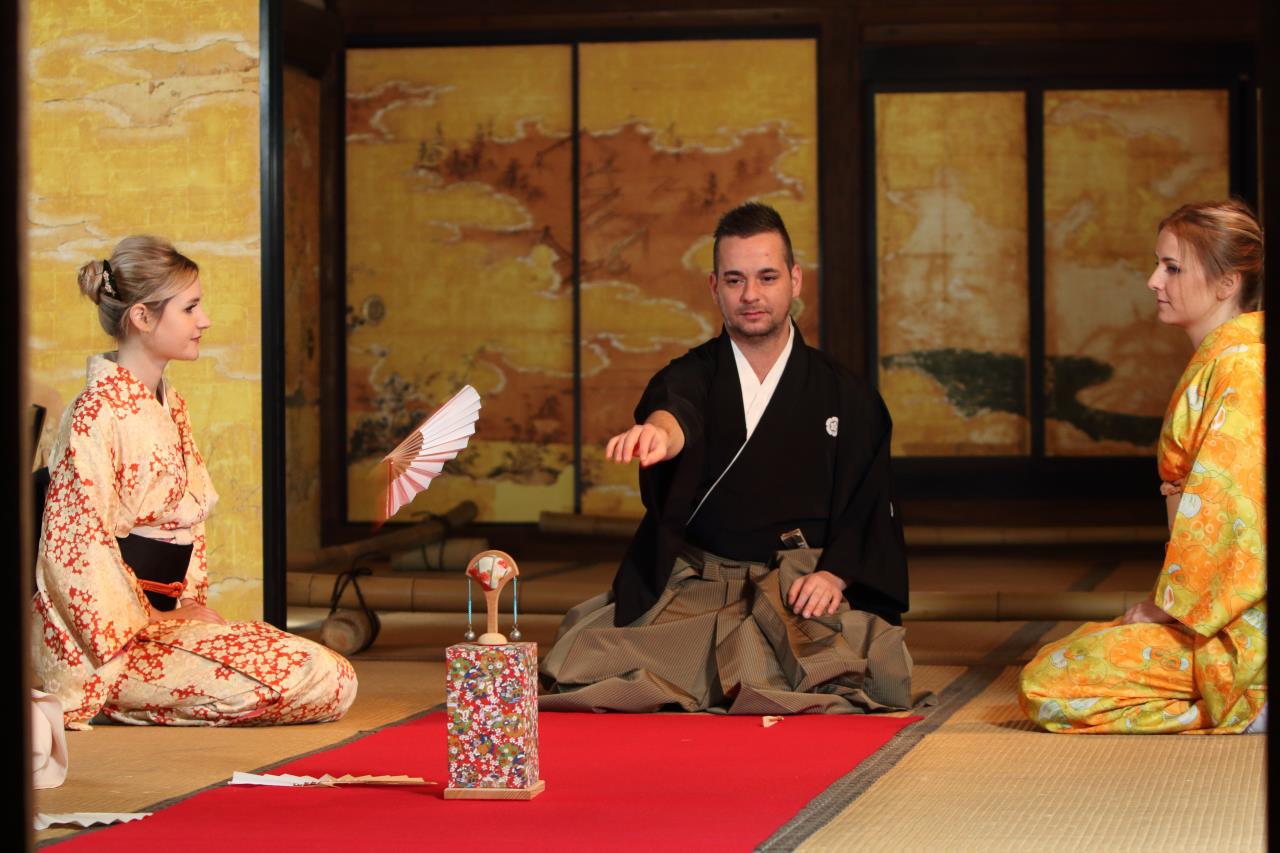 The aim of the game "tosenkyo" originally played by nobles is to hit a target by throwing a small folding fan.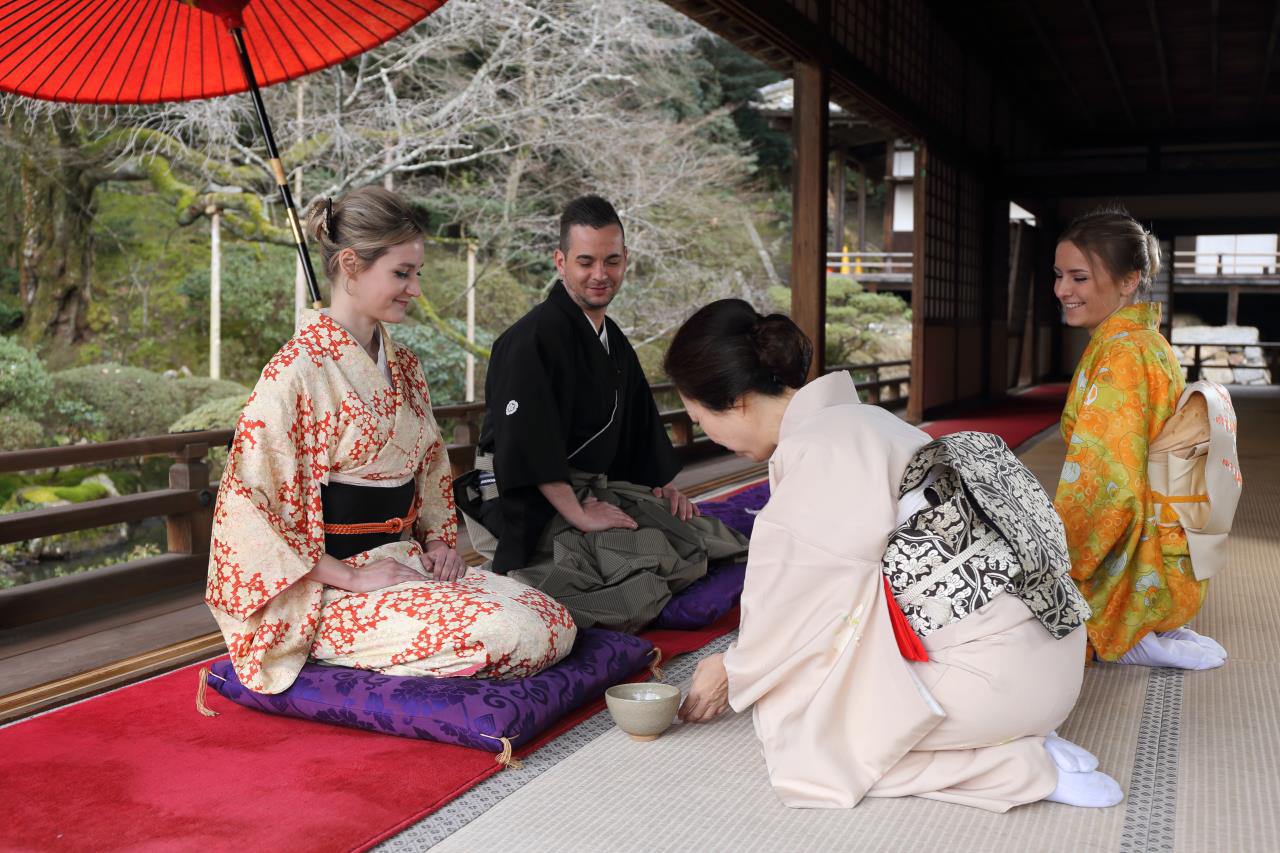 Participating in a tea ceremony allows you to learn how to make tea, as well as partake in matcha green tea and Japanese confections.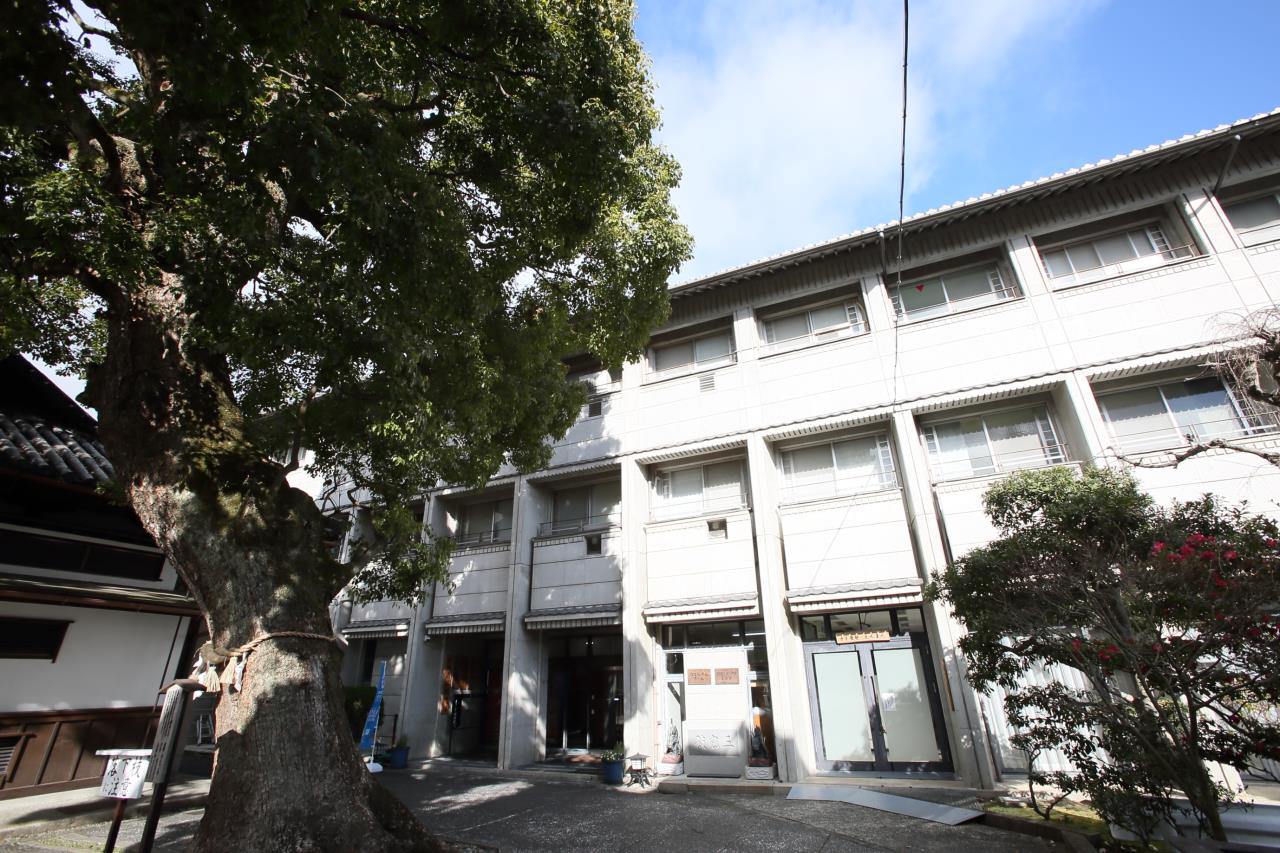 The accommodation facility for visitors on the grounds called "Sanmitsuden" is a convenient base for sightseeing that is also close to Kyoto and Lake Biwa.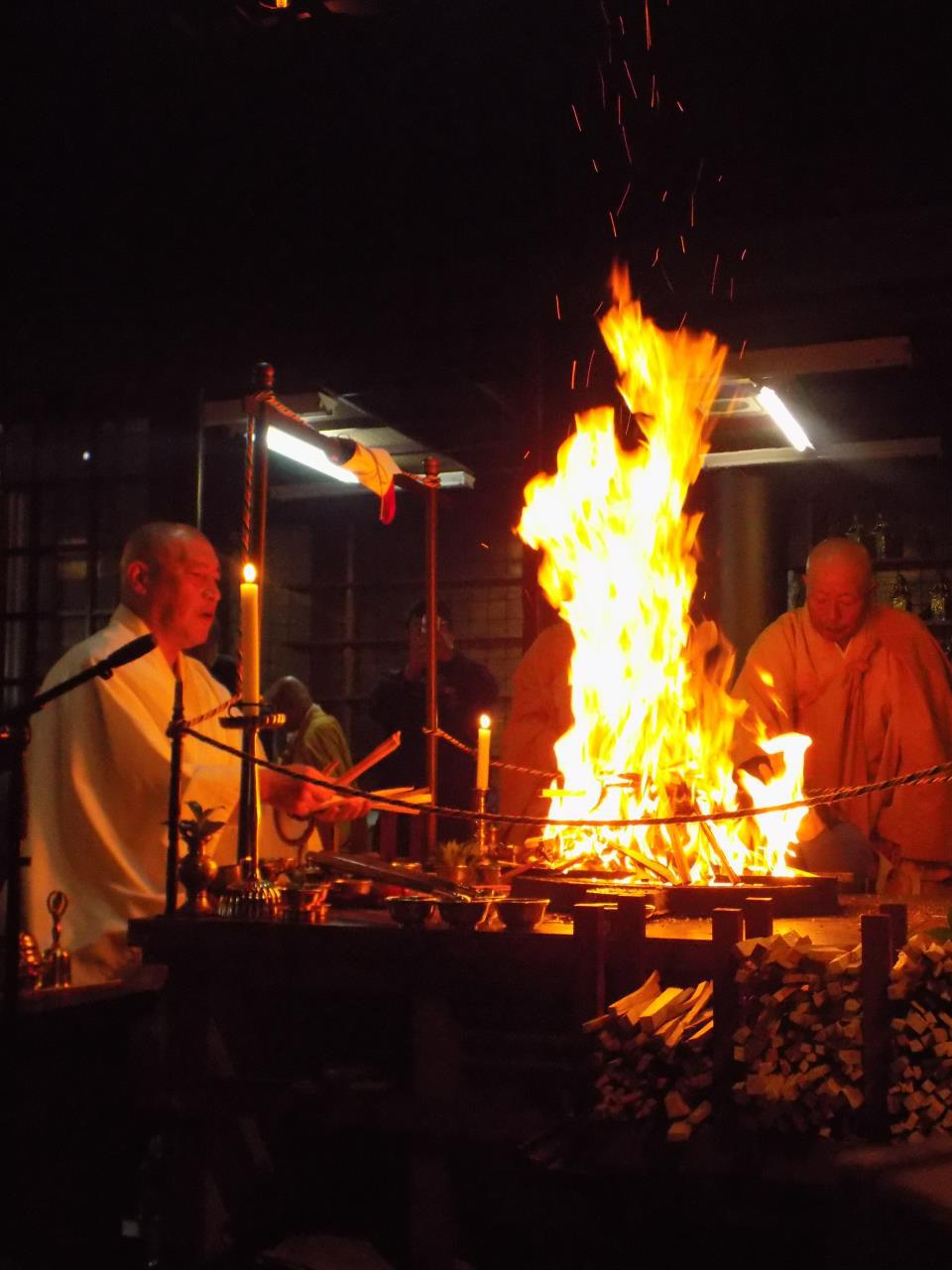 Every month on the second Sunday and on the 28th, you can view a Goma Buddhist memorial service.
Facility information
You can experience these things here!
Name of facility | Honzan Enman-in Temple
Name of experience | Relish Japanese Cultures
Address | 33 Onjojicho, Otsu City, Shiga
Hours | 9:00 a.m.-5:00 p.m.
Workshops: First group: 10:00 a.m.–12:00 p.m., second group: 1:00 p.m.–3:00 p.m.
*The workshops require a reservation.
Closed | Open every day
*The tea ceremony workshop is only on Saturday
Estimate | 1 program: 2,450 yen, 2 programs: 4,600 yen
*Consult us for the kimono wearing fee
Accepted payment methods | JCB, VISA, Mastercard, DC, UFJ NICOS, American Express, Diners Club
Number of guests accepted (groups) | 2 to 30 people
Telephone number| 077-522-3690
Multi-language support | Available
Official Website (English) | https://enman-inn.com/en/
Notes| None