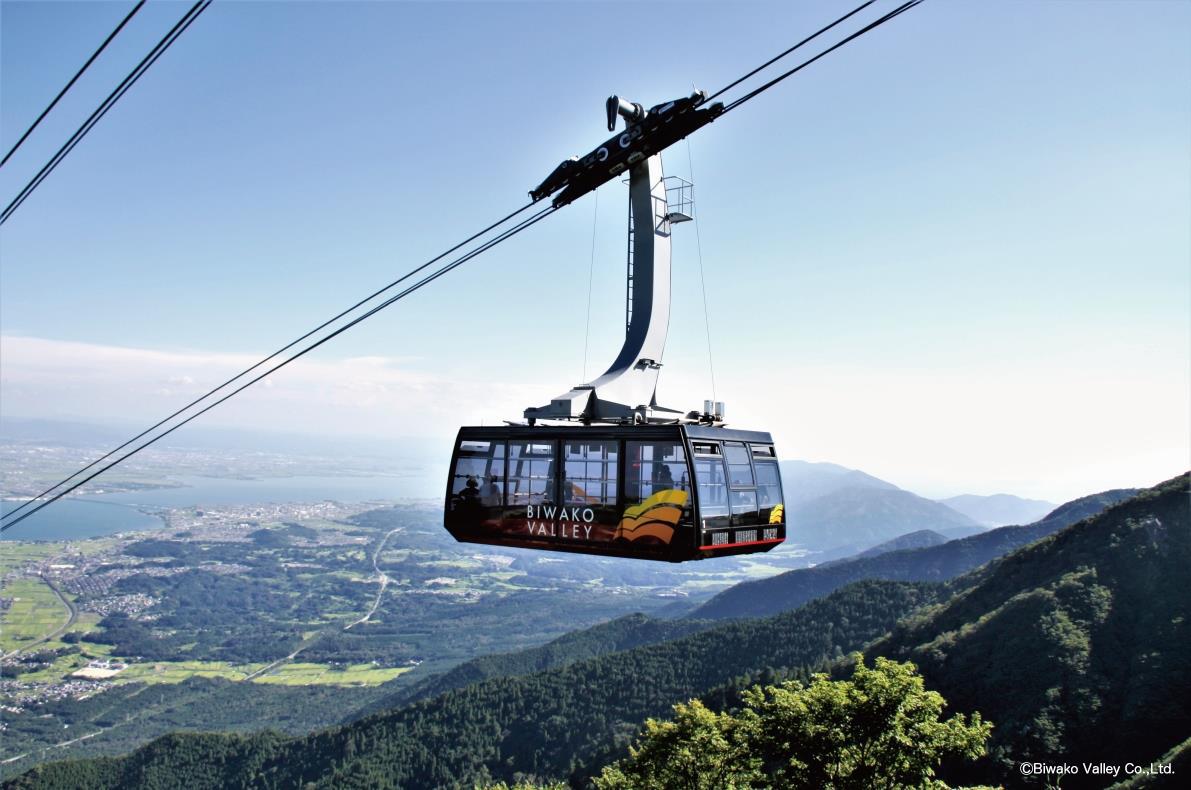 Enjoy eating while looking at the best lake in Japan
Biwako Terrace is a nature resort overlooking Lake Biwa, the largest lake in Japan, with an elevation of 1,100 meters above sea level. There are two terraces, atop Mt. Uchimi and Mt. Horai, where you can relax and enjoy the splendid scenery of the mountains with and our food.
See Lake Biwa from the top of Mt. Uchimi!
Enjoy a five-minute midair stroll along a ropeway with a 360 degree glass-sided cable car as you climb the 1,108 meter-high Mt. Uchimi. On the summit, facing Lake Biwa, is the Biwako Terrace's main terrace, The Main. This area has the wooden tiered Grand Terrace, where you can look out at the lake, and the North Terrace, where you can gaze out at the northern lake. Both are furnished with wooden decks and beautiful basins. You can relax in the sofas and chairs, and walk around the promenade to your heart's content.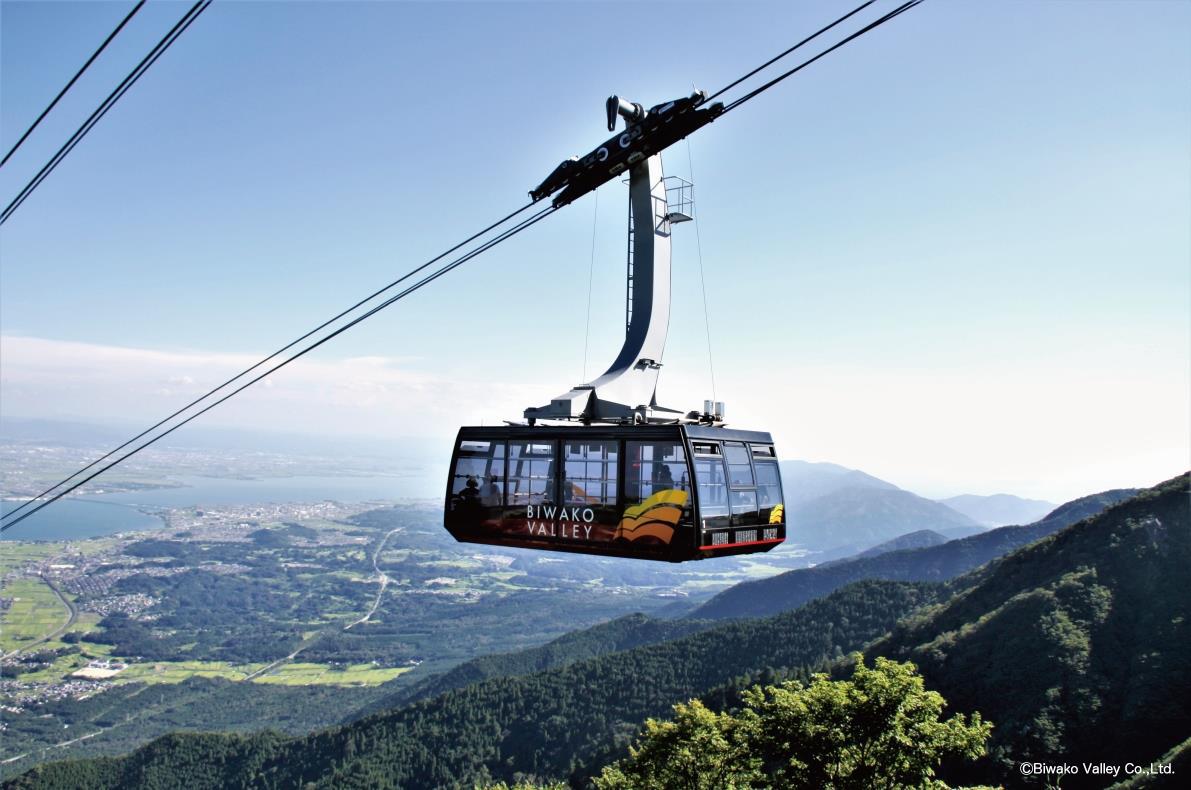 Ride the ropeway, with its amazing view, and travel from Biwako Valley's Sanroku Station to Summit Station.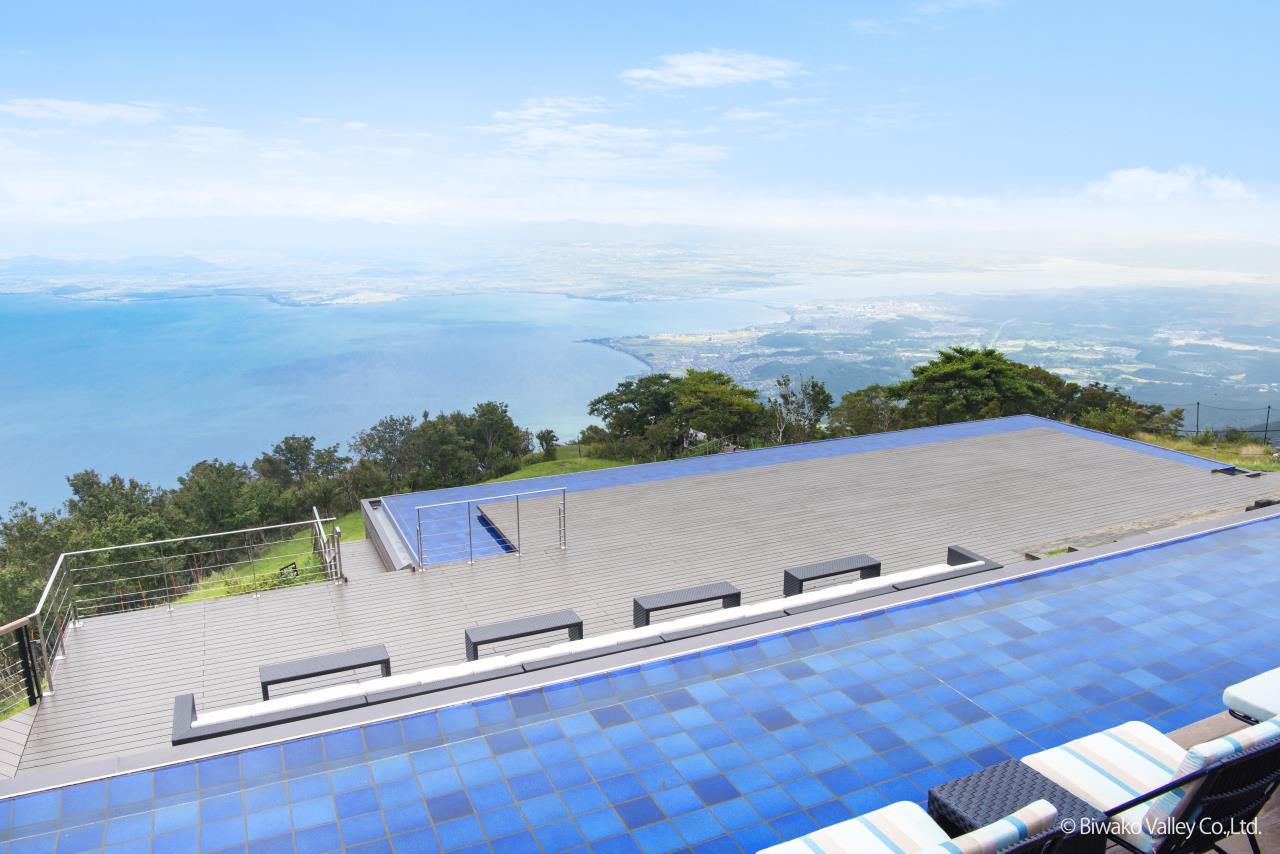 The Grand Terrace is an area that is symbolic of the Biwako Terrace.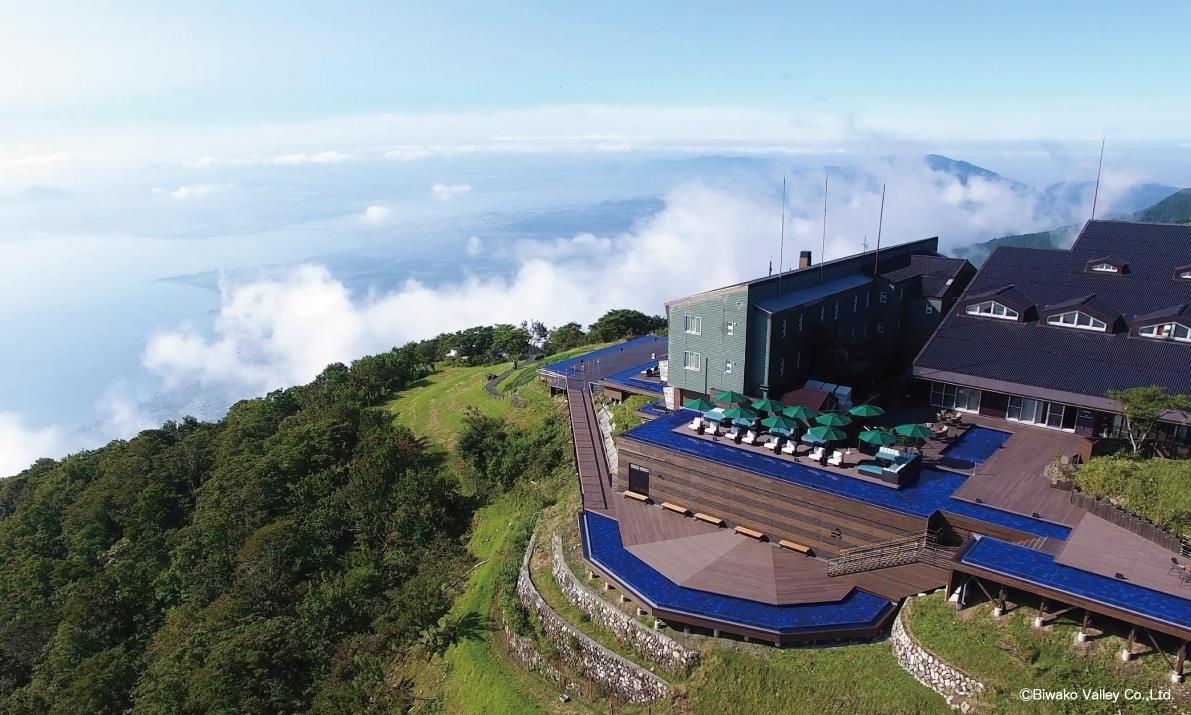 The North Terrace, the area north of the Grand Terrace, is a new area that opened in 2018.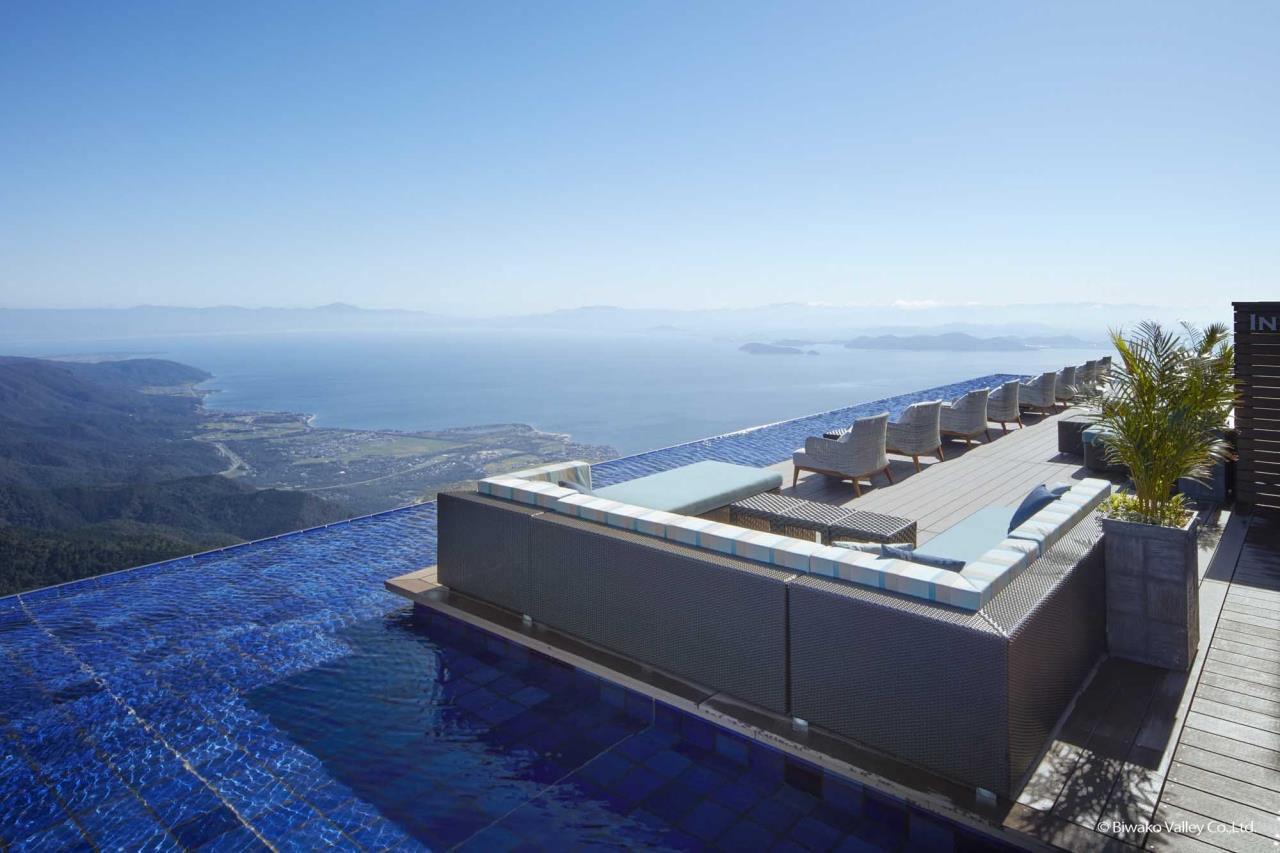 The North Terrace also has the Infinity Lounge, a fee-based lounge where you can sit in any available sofa and enjoy the scenery.
Food tastes even better when paired with beautiful scenery!
The Main area has a terrace café, a buffet-style restaurant, a café stand, and a number of other gourmet eateries.
The Grand Terrace's terrace café, with its calm atmosphere that exudes the warmth of wood, serves unique cuisine and drinks.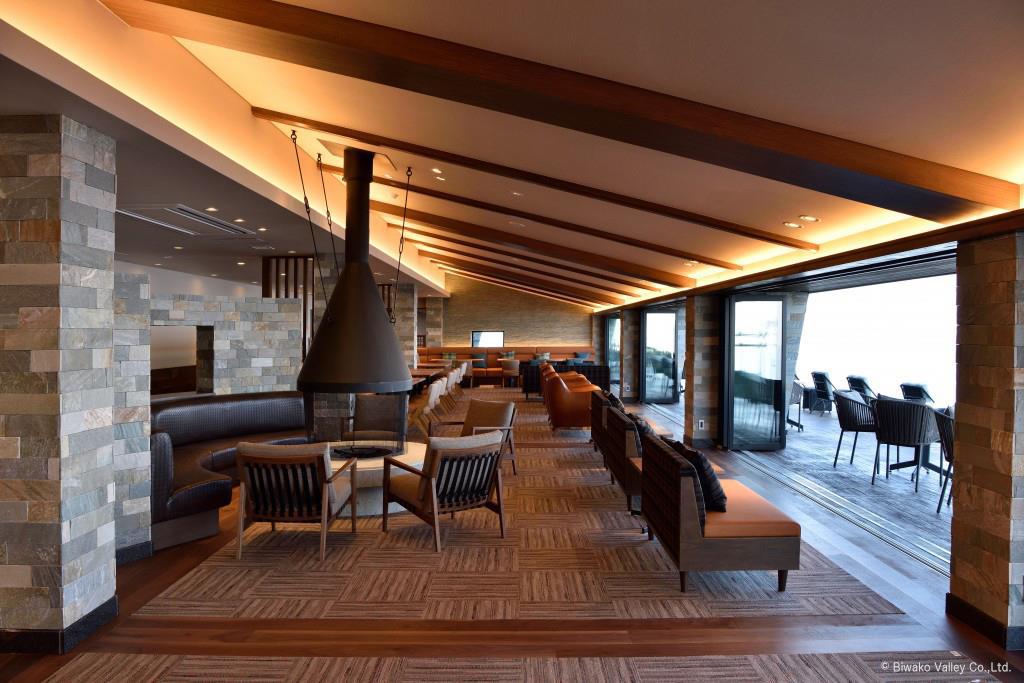 On days with good weather, the sunlight shines through the terraces' patio doors, making giving it a liberating atmosphere.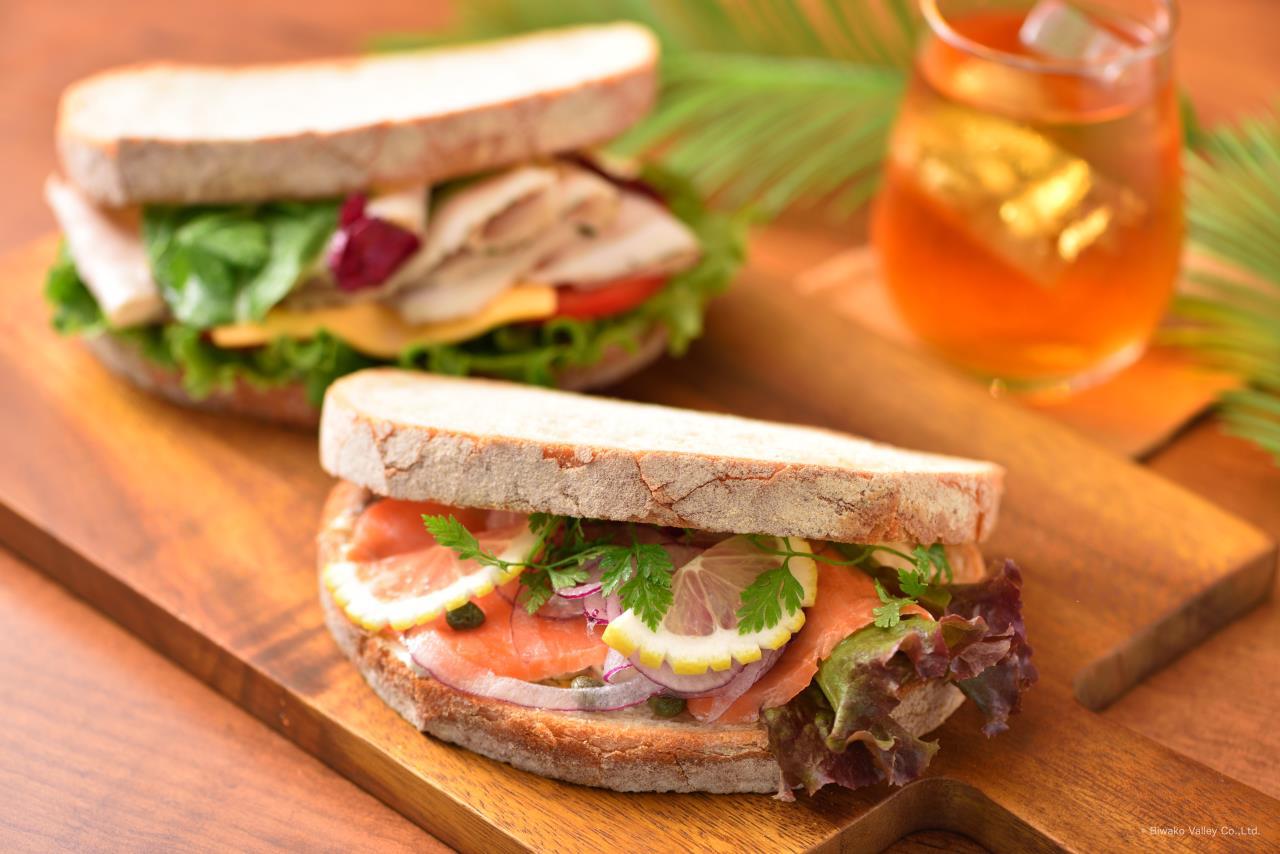 Terrace sandwiches are sold starting at 900 yen in limited quantities. The ingredients on the sandwiches vary by the day.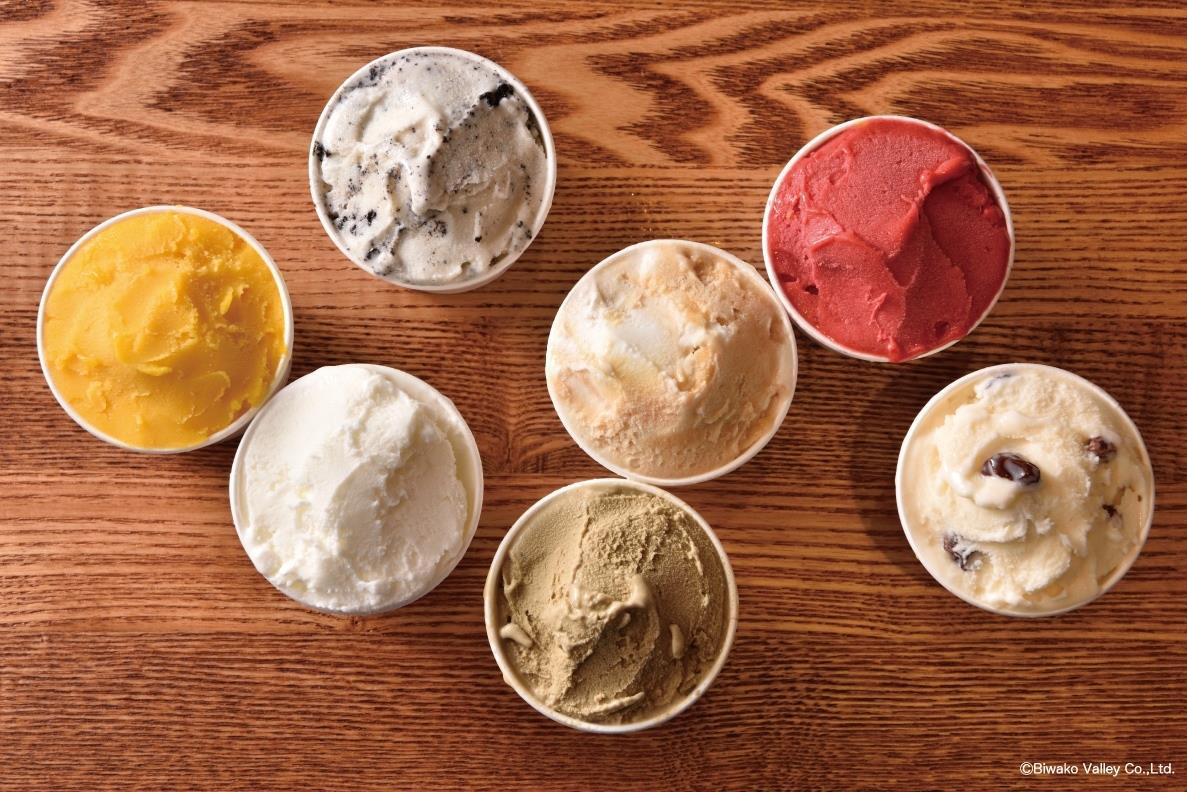 Gelato made with milk from the Kokabu Ranch of Shiga Prefecture. Single: 500 yen. Double: 600 yen.
Experience a great 360-degree panorama from the even higher Mt. Horai
If you want to enjoy more sights, take two lifts from the Ropeway Summit Station to the 1,174-meter-high Mt. Horai. The summit has a café called Café 360, with arch-shaped wood decks, where you can enjoy the magnificent 360 degree scenery. You can see Lake Biwa, the streets of Kyoto and Osaka, and the mountains of by the Sea of Japan. Please savor the experience. It can only be seen here.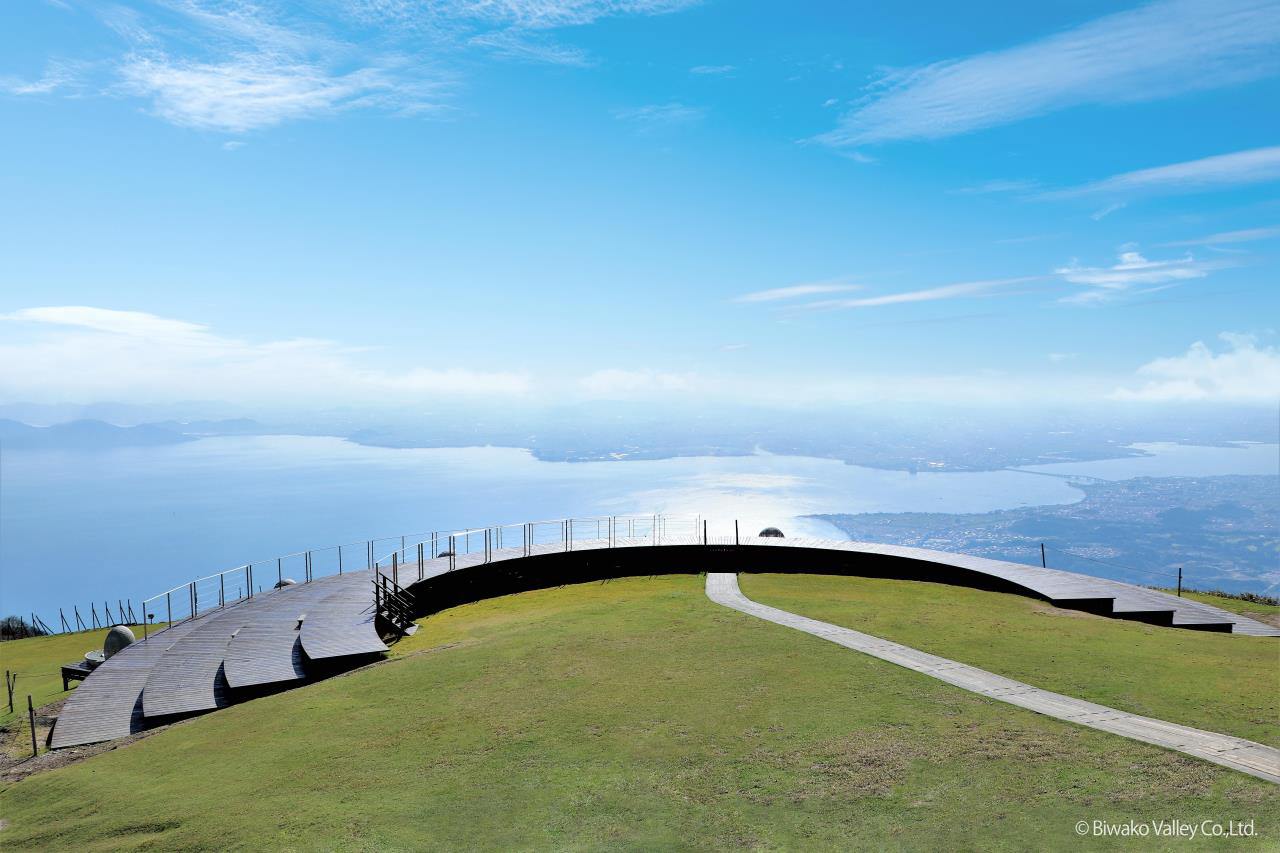 You can even get a glimpse of the 3,000-meter-high mountains of Minami Alps a few times a year on good days.
Facility information
You can experience these things here!
Name of facility | Biwako Terrace (Inside Biwako Valley)
Name of experience | Eat outdoors as you look upon the lakes
Address | Biwako Valley 1547-1 Kido, Otsu City, Shiga 520-0514
Business hours |
Ropeway operation hours
Weekdays: 9:30 AM-5:00 PM (last ascent at 4:30 PM, last descent at 5:00 PM)
Weekends and holidays: August, 9:00 AM-5:00 PM (last ascent at 4:30 PM, last descent at 5:00 PM)
*Cars come every 15 minutes
*Hours are subject to change depending on the season and weather. Please check our website before visiting.
Closed | No closed days (closed depending on the season)
Accepted payment methods| JCB, VISA, Mastercard, DC, UFJ NICOS, American Express, Diners Club
Telephone number| 077-592-1155 (Biwako Valley)
Foreign language support | Available (English)
Official Website (English)| http://www.biwako-valley.com/tips/biwako_terrace_en/
Notes| None