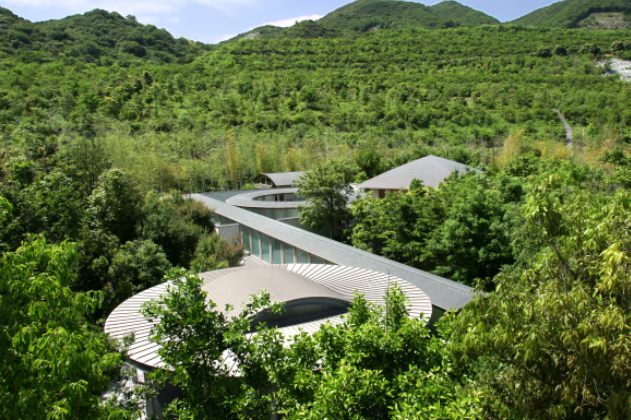 Take part in a tea ceremony in a tearoom designed by Tadao Ando
Awaji Yumebutai is a cultural resort complex surrounded by the ocean and abundant nature. At one corner of the complex is a tearoom designed by world class architect Tadao Ando where you can experience the world of the tea ceremony. How would you like to experience authentic tea ceremony practices while learning about the history of the art?
Ando's architecture coexists with the abundant nature on the island
Awaji Island, near Osaka and Kobe, is the largest island in the Seto Inland Sea. Awaji Yumebutai, located on the northeast portion of the island, is a cultural resort complex designed by Tadao Ando, one of Japan's leading architects. He designed the complex with the concept of coexistence with the environment and the regeneration of nature. On this spacious site that is about 280,000 ㎡ or roughly 52 football fields, there are various facilities including a hotel, conference rooms, a botanical garden, an outdoor theater, restaurants, shops, and more.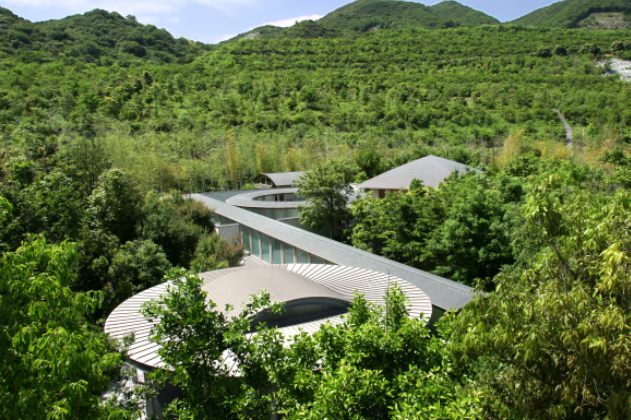 Architecture unique to Tadao Ando that exists in harmony with the island's nature.
Take a moment to experience an authentic tea ceremony
In a separate building from the international conference hall, there is a large and a small tearoom. They were designed by Tadao Ando. The tea ceremony workshop is conducted in tearoom "Tsubaki" (camellia) led by the Urasenke Tankokai school of tea ceremony, one of the largest schools of tea ceremony. In addition to the teacups and teaware, the school prepares everything from tea and teacakes to hanging scrolls and flowers, allowing you to experience the charm of an authentic tea ceremony. At the 2019 G20 Osaka summit, this is where the wives of the officials from each country enjoyed taking part in a tea ceremony.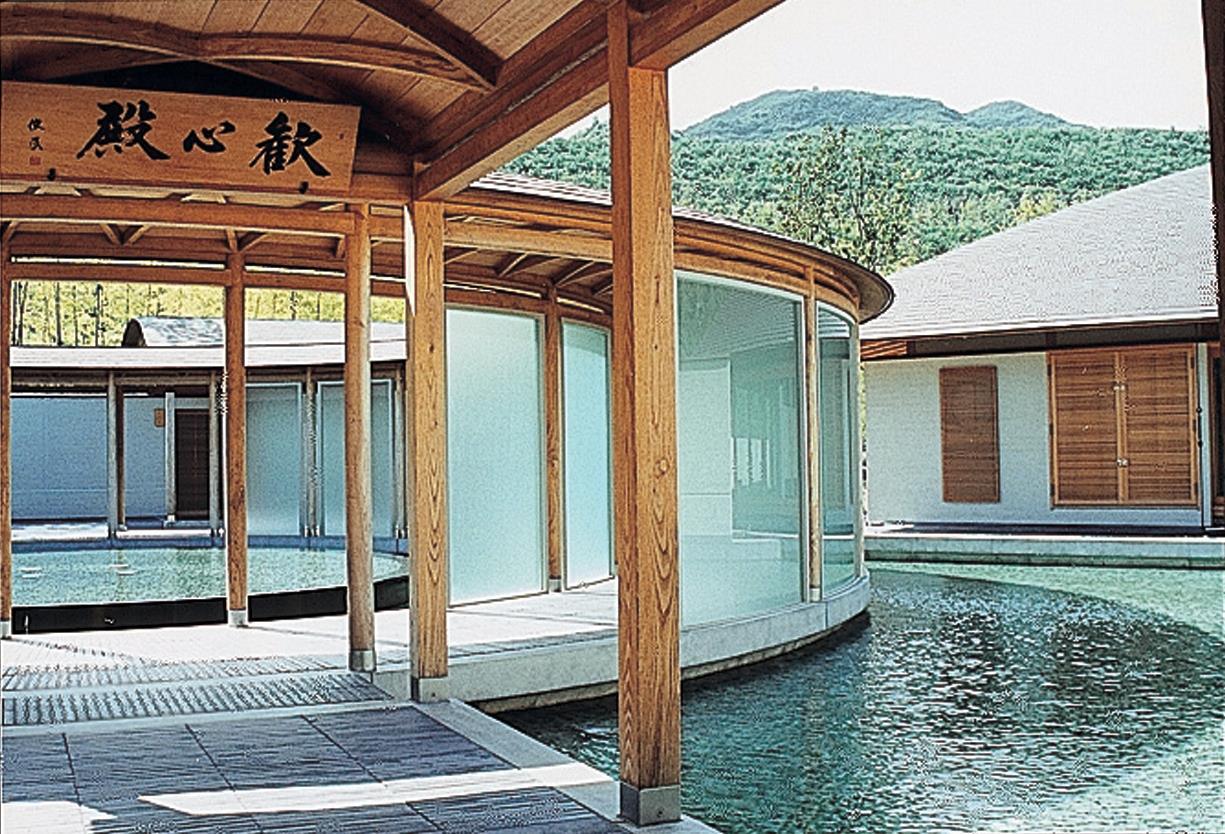 The corridor that connects to the tearooms uses Awaji roof tiles that originated on Awaji Island.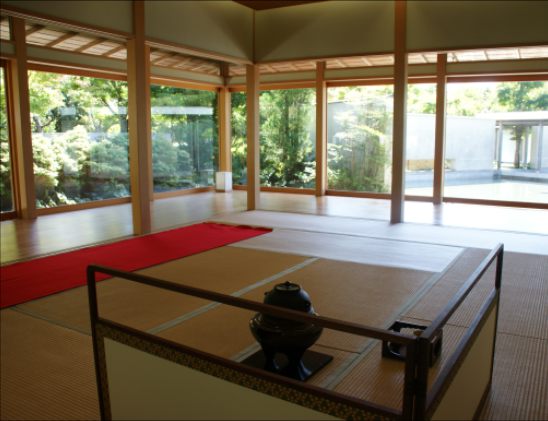 The spacious tearooms have an open space surrounded by greenery.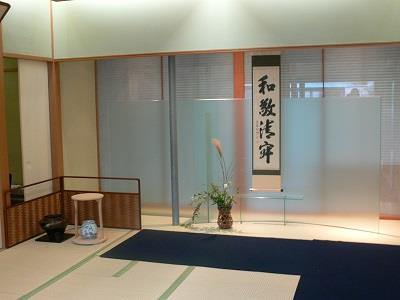 You should also pay attention to the decorations such as the hanging scrolls and flowers.
Facility information
You can experience these things here!
Name of facility | GRAND NIKKO AWAJI
Name of experience | Tea ceremony workshop
Address | 2 Yumebutai, Awaji, Hyogo 656-2306
Business hours | Reservation required (reservations must be made at least one month in advance)
Time required: About 2 hours
Closed | No holidays
Price | 27,200 yen (tax included)
*The price is for one guest in a group of four participants. This will differ depending on the number of people, so please check to confirm rates.
*This includes a complete set of equipment needed to take part in a tea ceremony in a tearoom for 2 hours.
*This includes an interpreter (for English).
Accepted payment methods| JCB, VISA, Mastercard, DC, UFJ NICOS, American Express, Diners Club
Number of guests accepted (groups) | 4 to 12 people
Telephone number |
Sales maneger Ken Yamazaki: 0799-74-1116
k-yamazaki@awaji.grandnikko.com
Multi-language support | Available
Official Website (English)| https://awaji.grandnikko.com/en/
Notes| None