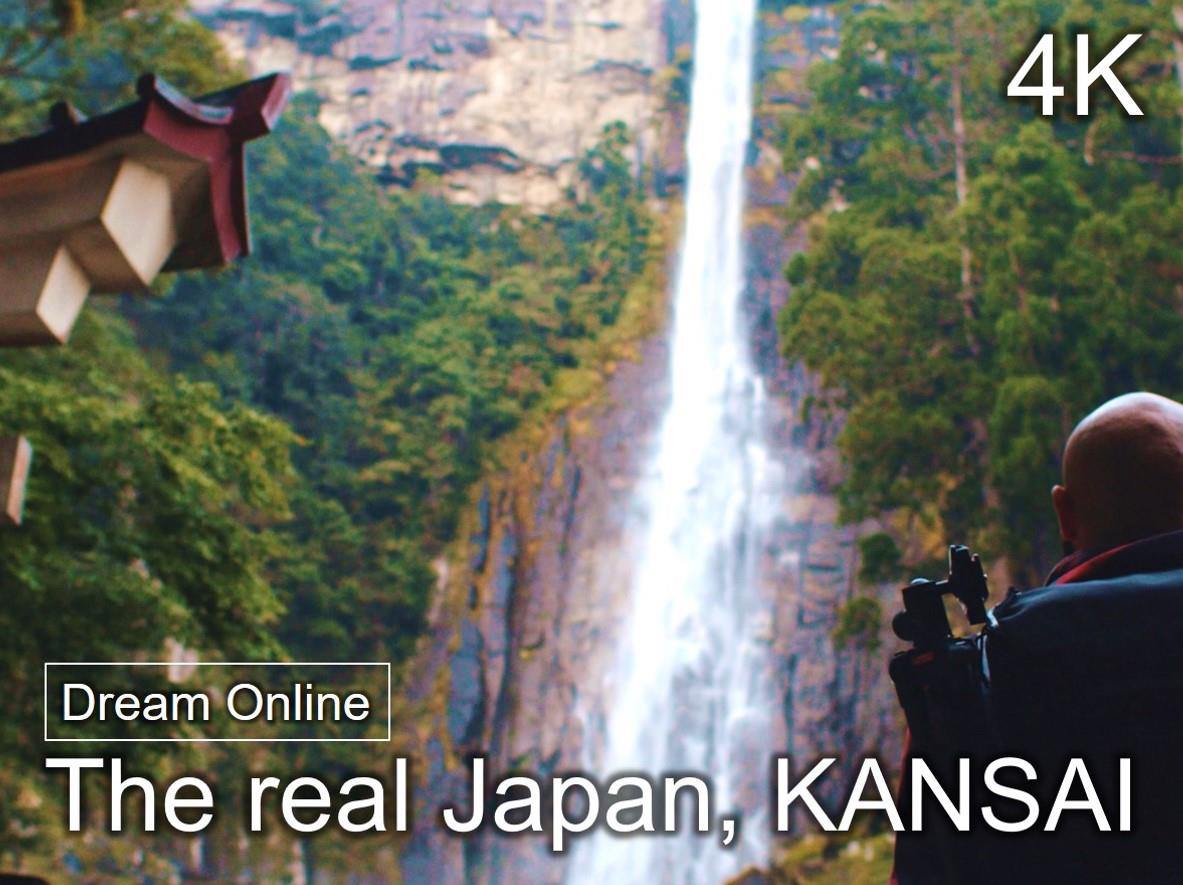 Dream Online - The real Japan, KANSAI
While we're waiting to welcome you back in real life, we'd love for you to enjoy exploring the Real Japan in another way. Here are some inspired ideas for letting KANSAI into your mind. Wherever you are, we wish you all the best online-dreaming before we see you again!
Home of the ancient capital, dating back over 1500 years,
And where many National Treasures and Cultural Assets remain,
With Japan's oldest pilgrimage route,
And where Japan's traditional performing arts and festivals survive.
Untouched natural scenery,
Where the seasons offer a spectacular variety…
Offering the finest of Japanese food culture,
And traditional Shojin, Buddhist temple cuisine…
See it,
feel it, 
taste it, 
Live it, 
Enjoy it.
the real Japan,  
Japan's Kansai Region.  
KANSAI, JAPAN. 
Waiting for the day to meet again.
Learn more about KANSAI
Watch videos in KANSAI
Tips for a trip to KANSAI