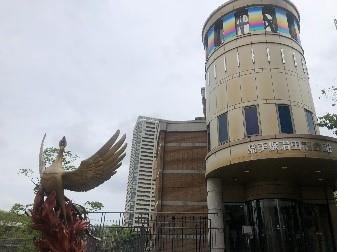 Visiting Sites Associated with Osamu Tezuka—the God of Japanese Manga
Osamu Tezuka (1928–1989) was a respected Japanese artist, known as the father of Japanese manga and anime, and somewhat of a national treasure. More than 30 years after his passing, Tezuka is still a highly recognizable figure, even for those with no real interest in manga and anime. His work, which includes such titles as Astro Boy, Black Jack, Phoenix, and Buddha—has inspired generations of manga artists and anime creators.
Between the ages of five and 24, Tezuka lived in the city of Takarazuka, and it is here that you can experience his message and the world of his creations at the Osamu Tezuka Manga Museum.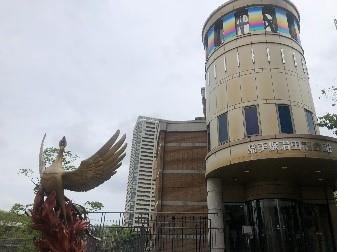 Discovering the Origins of Japanese Manga and Anime at the Osamu Tezuka Manga Museum
The Osamu Tezuka Manga Museum is a three-story structure reminiscent of an old European castle. It is jam-packed full of valuable exhibits, such as original sketches and resources for manga and anime fanatics, a theater showing original museum creations, monitors displaying Tezuka's anime productions, and more. The museum has a retro feel, too, with "futuristic" exhibits as envisioned by people before and after the 1970s. There are also around 2,000 of Tezuka's works—published in various countries—available for visitors to read in their own language at the museum library. There's also an area where visitors can try creating their own anime—there's so much to do, the time flies by!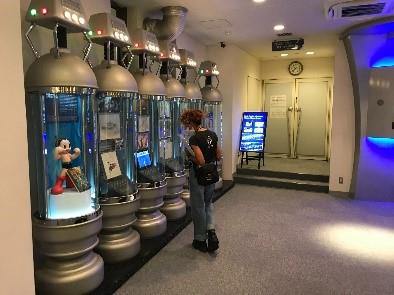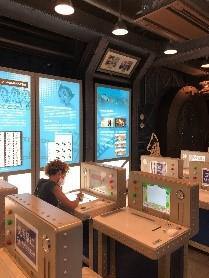 While some think that manga and anime are mainly for children, Osamu Tezuka created numerous works for adults. Comparable to the SDGs we know today, Tezuka's work raised questions on environmental issues, bioethics, war, peace, discrimination, and more, with each leaving the reader or viewer deep in thought. The museum isn't only for fans of manga and anime, it is a place where visitors can see and feel first-hand Tezuka's love for nature and the value he placed on life.
One exhibit is dedicated to the area of Takarazuka, where a young Tezuka spent his time running around the hills and fields. Some of the spots he frequented still exist today right by the museum, and while it would of course be fun to step out and explore them for yourself, here we're going to take a closer look at the area around the Takarazuka Grand Theater. The Takarazuka Revue was the inspiration for Tezuka's Princess Knight, which is about a young female knight who disguises herself as a man.
Hana no Michi, Japan's Equivalent to Broadway
Across the street and diagonally opposite the Osamu Tezuka Manga Museum is the Takarazuka Grand Theater.
For more than a hundred years the city of Takarazuka has flourished as a hot spring resort, and in 1914, the Takarazuka Revue was established to provide entertainment to the city's visitors. The Takarazuka Revue musical group performs at the Takarazuka Grand Theater. The group is still incredibly popular today, and fans from across Japan scramble for tickets as soon as they are available. While its qualities are many, perhaps its most distinguishing feature is the all-female cast. Those cast as males are tall and famed for their attractive androgynous looks—many even forget they are women at all! It's exactly like the world portrayed in Princess Knight. To become a member of the troupe, students have to train at a special school for two years. Being selected is a notoriously difficult process, and garners such interest that the successful graduates are announced on the news each year.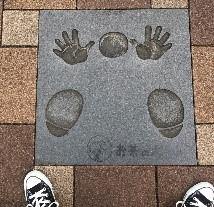 Hana no Michi is a 400-meter long road that links the theater to Hankyu Takarazuka Station. Not only is this road used by audience members to access the theater, with the Takarazuka Music School and dormitory nearby, it also offers fans the chance to catch a glimpse of Takarazuka Revue stars and trainees.
Hana no Michi was built in 1924, before Tezuka was born, and so he would have certainly walked along the road himself. Together with bronze statues inspired by Takarazuka performances, the road also features bas-reliefs of Tezuka's famous characters.
Hana no Michi is symbolic of Takarazuka's close ties to storytelling, whether it be manga, anime or theater. As its name suggests (the Japanese for "flower" is hana), the road is lined with an array of flowers that bloom in every season, with the cherry blossoms of spring particularly beautiful. Delve into the city's rich world of storytelling while appreciating the stunning flora.
Delicious Snacks at a Hotel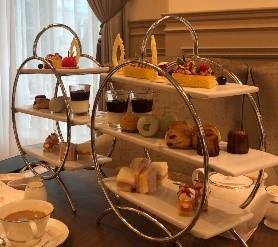 Along the road is the Takarazuka Hotel, first built in 1926 and relocated in 2020. It is the official hotel of the Takarazuka Grand Theater, and the Takarazuka-inspired interior offers visitors a glimpse of the world of theater. On the first floor is Lounge Renaissance, a lounge serving afternoon tea. Originally from England, afternoon tea is incredibly popular in Japan for its adorable small cakes and snacks.
This particular set is served on a fancy three-tiered plate in the shape of a pumpkin carriage, with sandwiches and various cakes and snacks. While Japanese fruits are known for their rich aromas and sweetness, these snacks have a subtle sweetness and bring out the best of the ingredients used. Of course, the detailed arrangement of the snacks is also magnificent. Snacks and sweets are a must when visiting Japan!
Keep Your Ears Peeled at the Station
If you head home from Hankyu Takarazuka Station, listen out for the train departure melody. In Japan, departure melodies differ depending on the region. In Takarazuka, when the train departs, passengers can listen to the Astro Boy theme song and "When the Violets Bloom," an iconic song from the Takarazuka Revue.