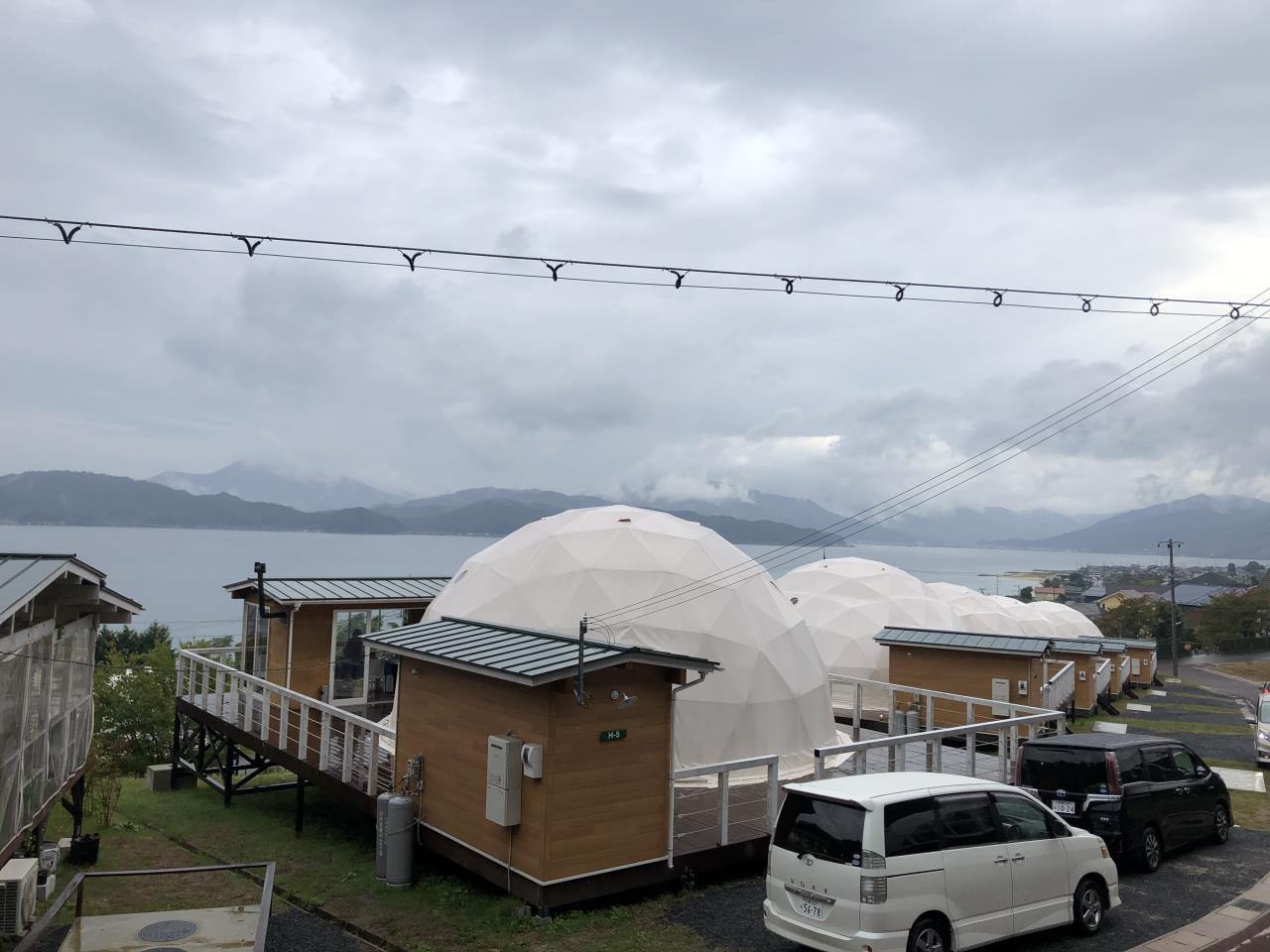 Glamping Alongside One of the Three Most Scenic Spots of Japan in Amanohashidate
Here we take a trip to Amanohashidate, a place in the north of Kyoto that is home to one of the Three Most Scenic Spots of Japan, and which has long been adored by the nation's people. The name Amanohashidate roughly translates as "bridge to heaven," as it resembles a ladder connecting heaven and earth. In Amanohashidate is a glamping facility overlooking the sea, a place where you can relax with your friends and family while enjoying the local sights and abundant nature. There are numerous other beaches in the north of Kyoto Prefecture, but Amanohashidate in particular offers excellent access and stunning views.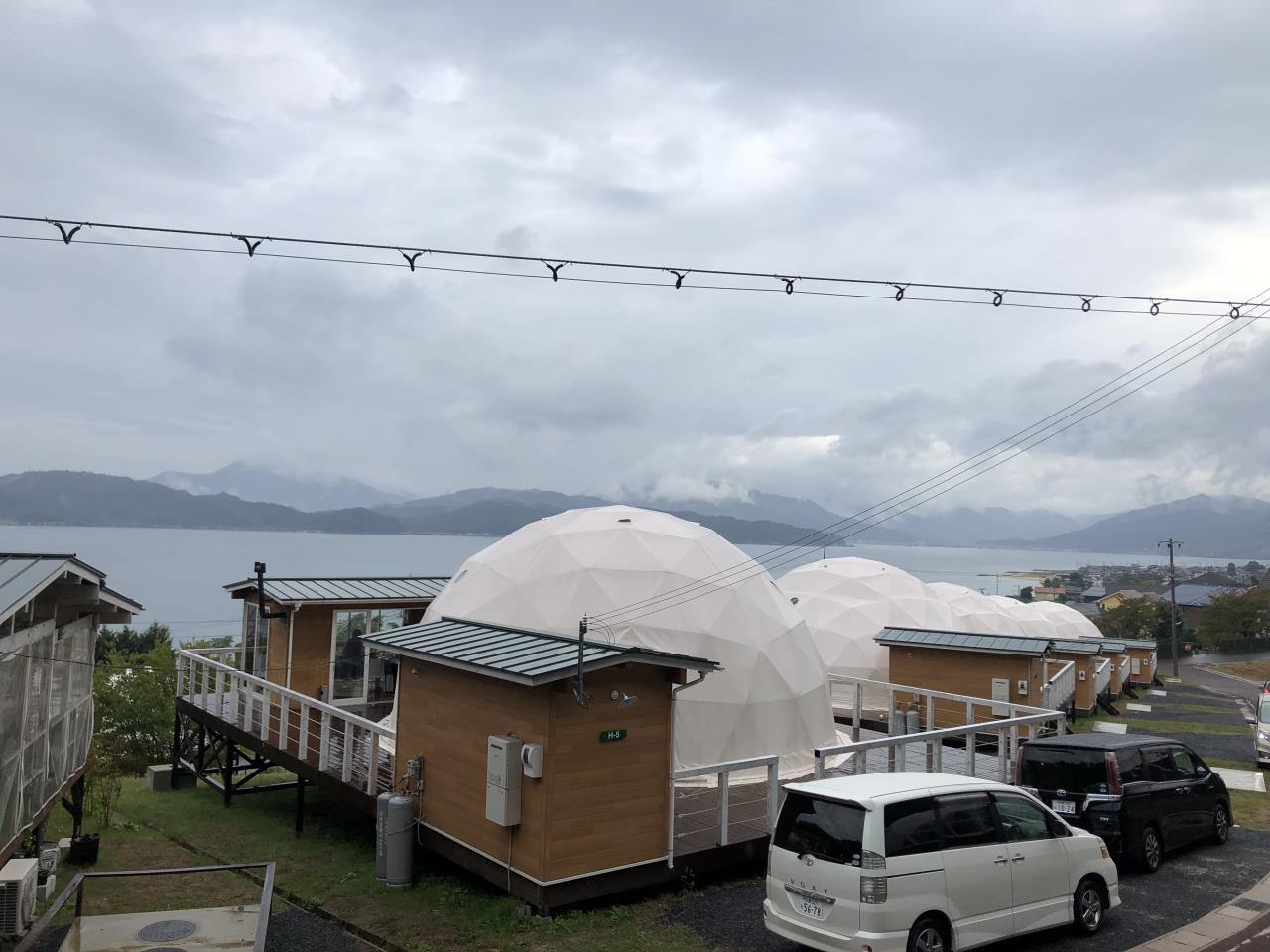 The train from Osaka takes three hours, and although it might seem like a long time, there is lots to fill the time.
Start with a coffee and a sandwich from the station, and look out the window as the high-rise buildings slowly disappear. Along the way are small towns, fields, villages, and mountains enveloped in fog, all of which signal the start of your trip away from the city. Passengers can even enjoy the retro design of the train!
JR Amanohashidate Station itself is a gorgeous building, and is a perfect partner for the retro train. The station also has its own tourist information center, as well as a number of baggage lockers. From here, the glamping facility is 25 minutes on a shuttle bus.
As there are no shops near the glamping facility, the best thing to do is to stock up on drinks, snacks, and nibbles in advance. You could even hire a car so that you go shopping whenever you need to!
The Sea and the Stars
Farm Glamping Kyoto Amanohashidate has a large communal area, with a range of different experiences on offer, and even a bar! Guests can cook using local, fresh vegetables, or simply kick back and enjoy the sea views. If it isn't raining, you can set up a campfire after dinner.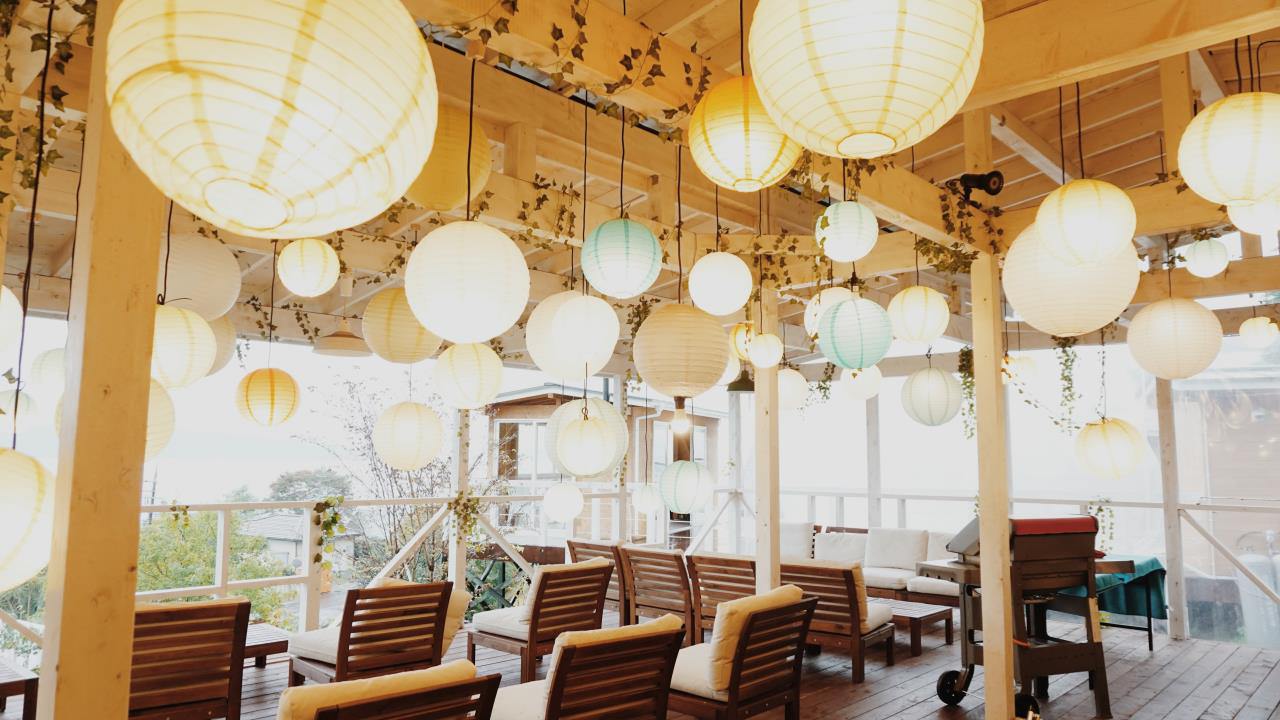 The sturdy dome tents are fully air conditioned, and come complete with beds, a sofa, a hammock, and other picturesque interior items. Meanwhile, one side of the tent is completely transparent, meaning you can look out over the sea or up at the stars. There is a space to have a BBQ next to the tent, clean toilets, and a bath, ensuring a comfortable camping experience for all who visit.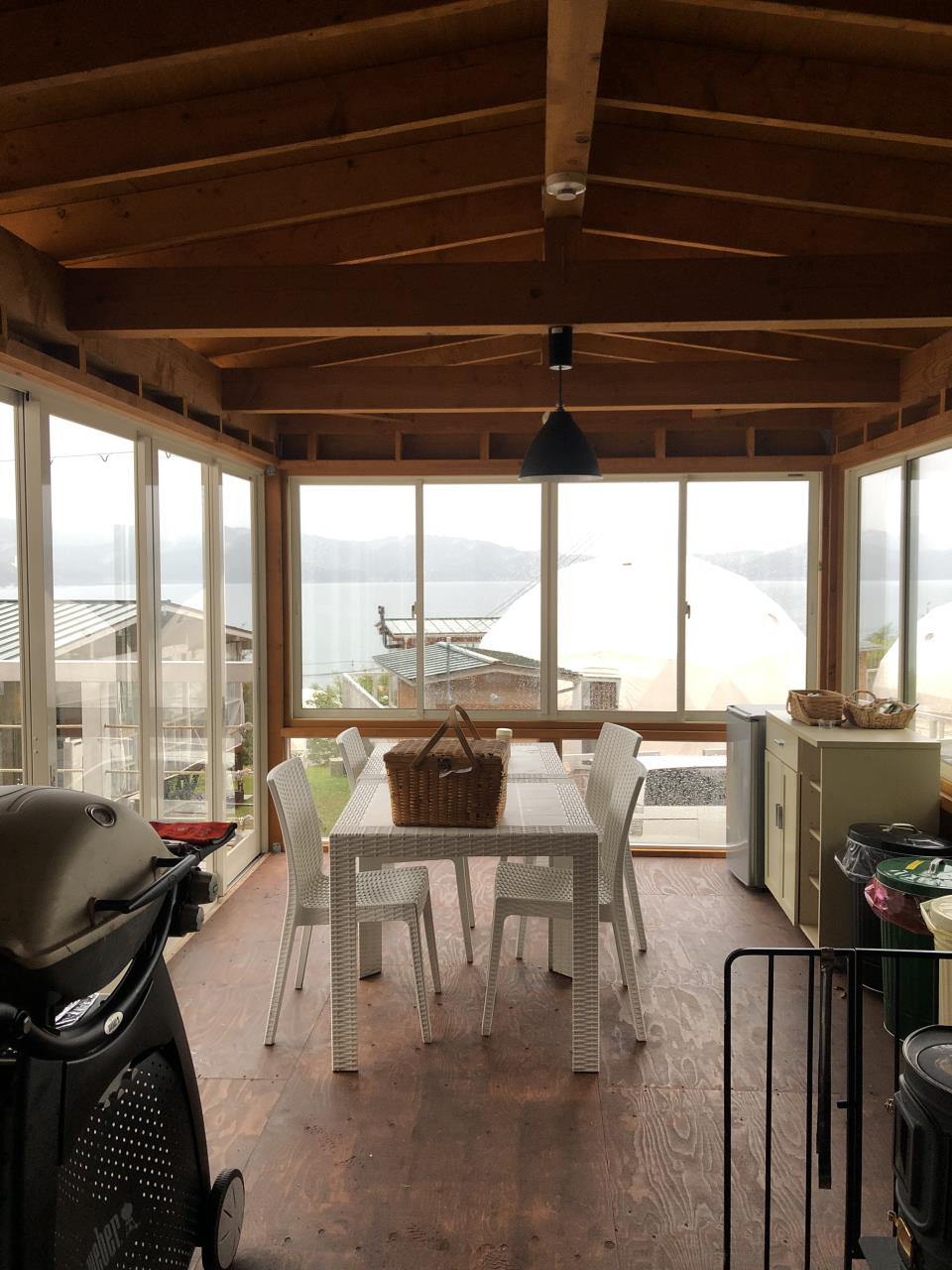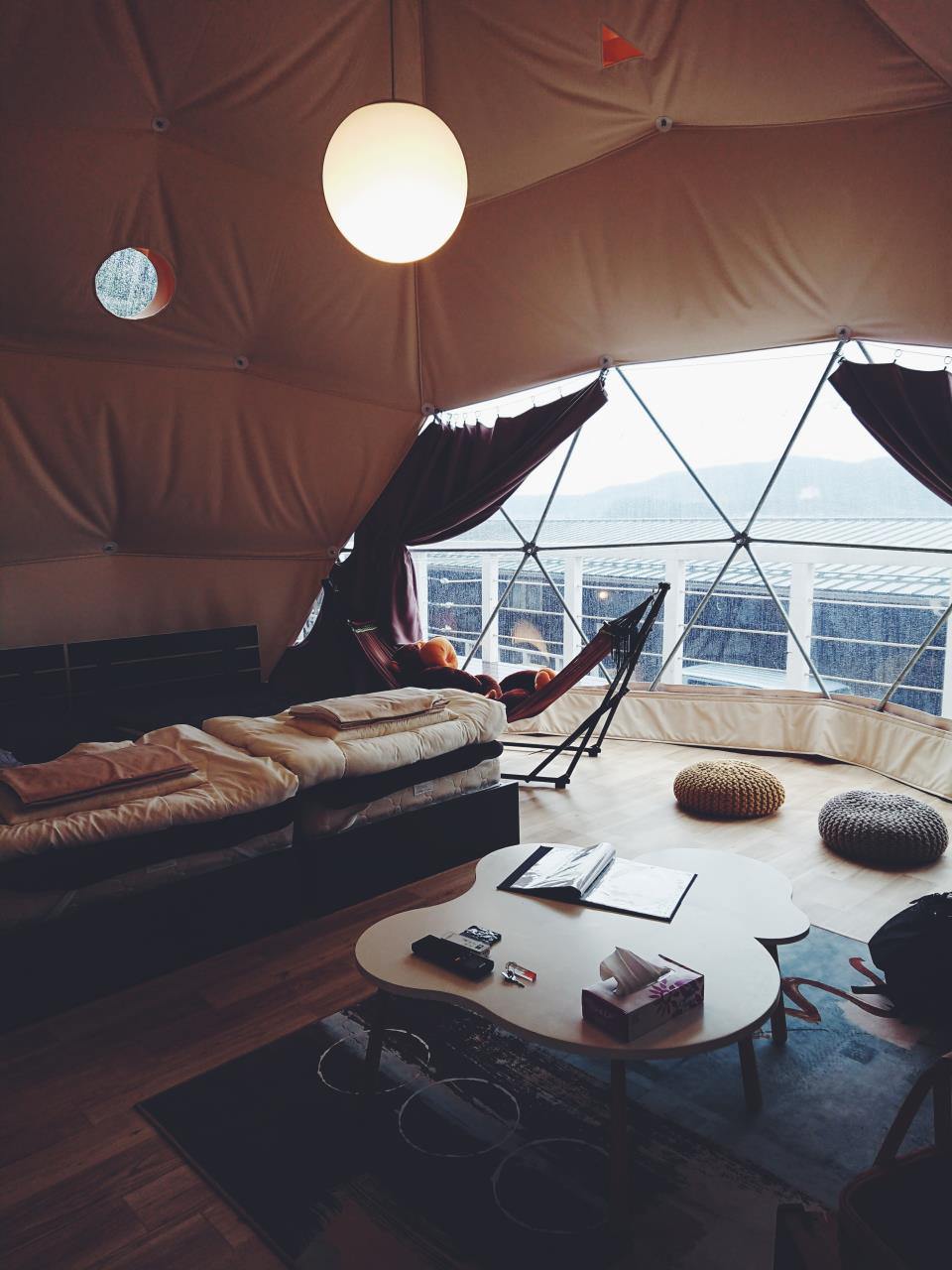 While guests can bring their own ingredients for the BBQ, there are also plans that come complete with everything you need. The staff even bring the wonderful ingredients straight to your tent. All that's left is to enjoy the BBQ, relax in the tent, take a walk to the beach, and spend some time in comfort in the area's natural surroundings. You could even decorate the inside of the tent to celebrate a birthday!
Enjoying Everything Amanohashidate Has to Offer
The next day, why not head back to Amanohashidate Station on the shuttle bus to check out some local sights, including some historical temples and shrines.
Amanohashidate Tourism Association website
Here we're going to enjoy Amanohashidate in this order: (1) Sights around Amanohashidate Station; (2) Chion-ji Temple; (3) Sightseeing boat; (4) Ichinomiya Boat Dock; (5) Motoise Kono-jinja Shrine; (6) Manai-jinja Shrine; (7) Cable car; (8) Kasamatsu Park; (9) Nearby sights; (10) Crossing Amanohashidate on a rental bicycle; and (11) Amanohashidate Station.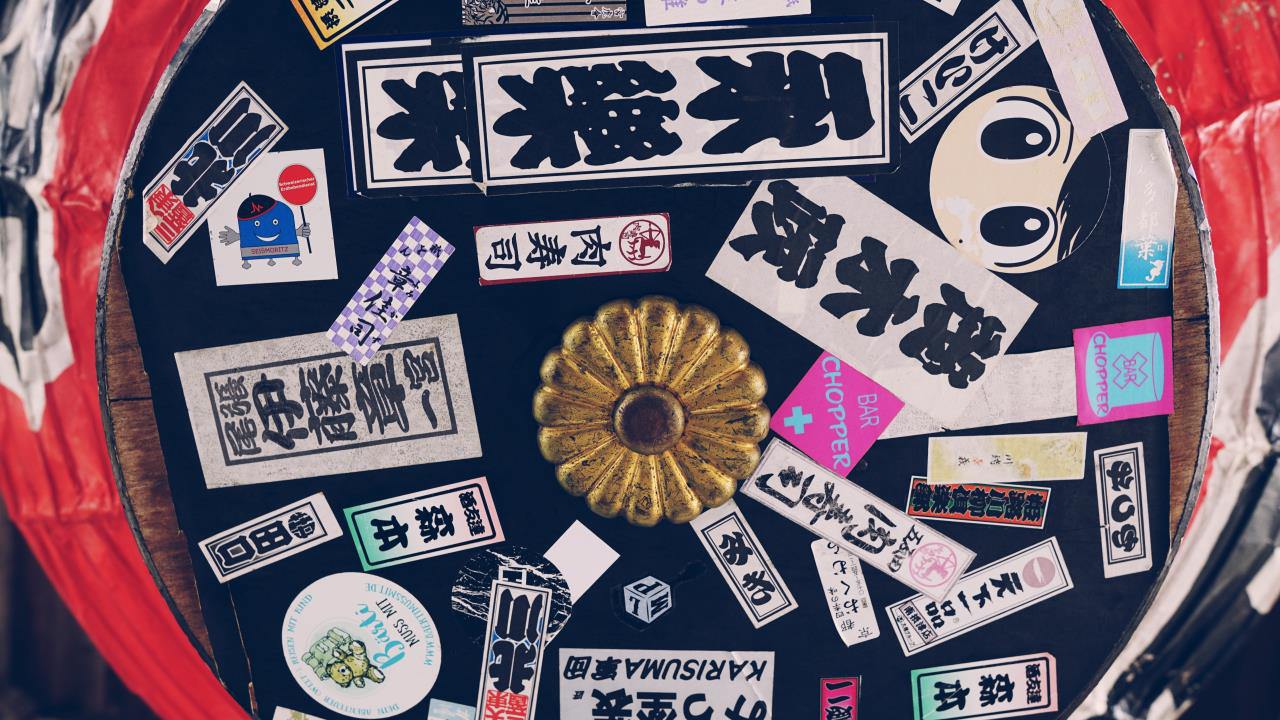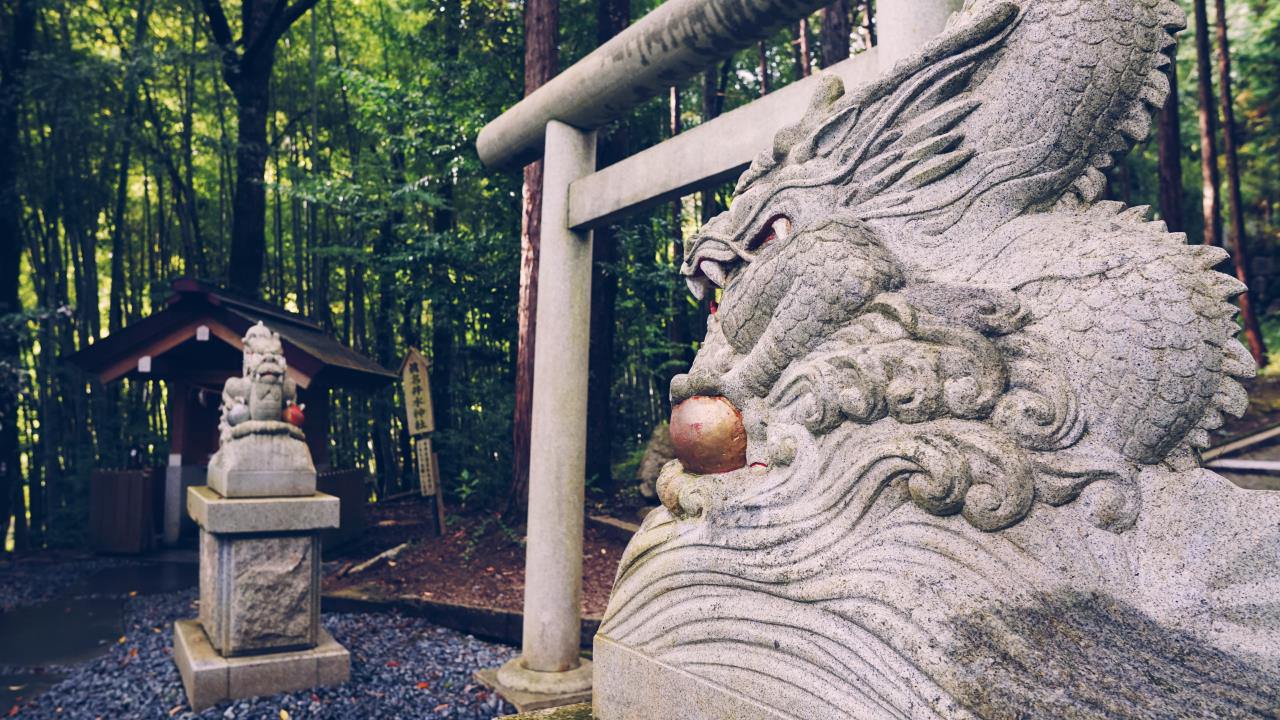 One of the most enjoyable parts of this itinerary is the Amanohashidate sightseeing boat. From Chion-ji Temple, head to the nearby dock, and a sightseeing boat will take you to Ichinomiya Boat Dock on the other side. Seagulls will join you on the trip, and you can feed them as you go! It only takes 12 minutes to get to your destination.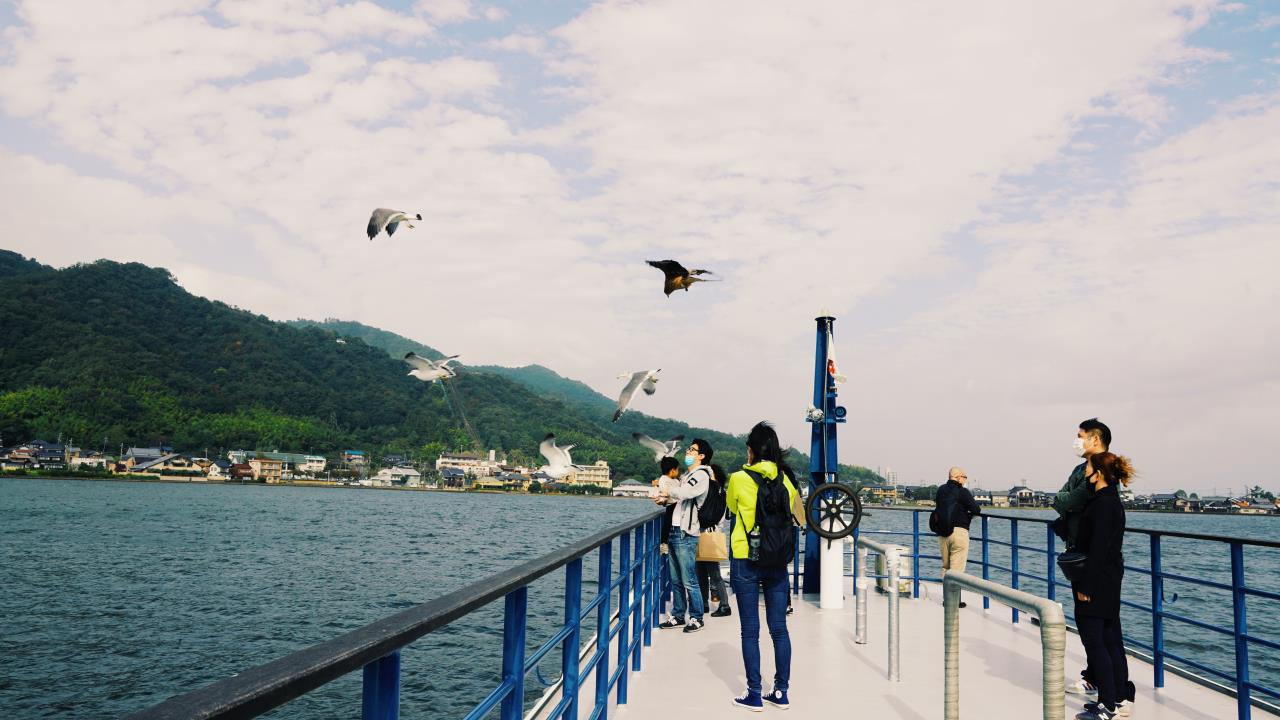 At the observation deck in Kasamatsu Park, you can try out the famous matanozoki (looking at Amanohashidate upside down through your legs, which makes it look like a rising dragon). There's also a café at the deck so you can have a short break while enjoying the view.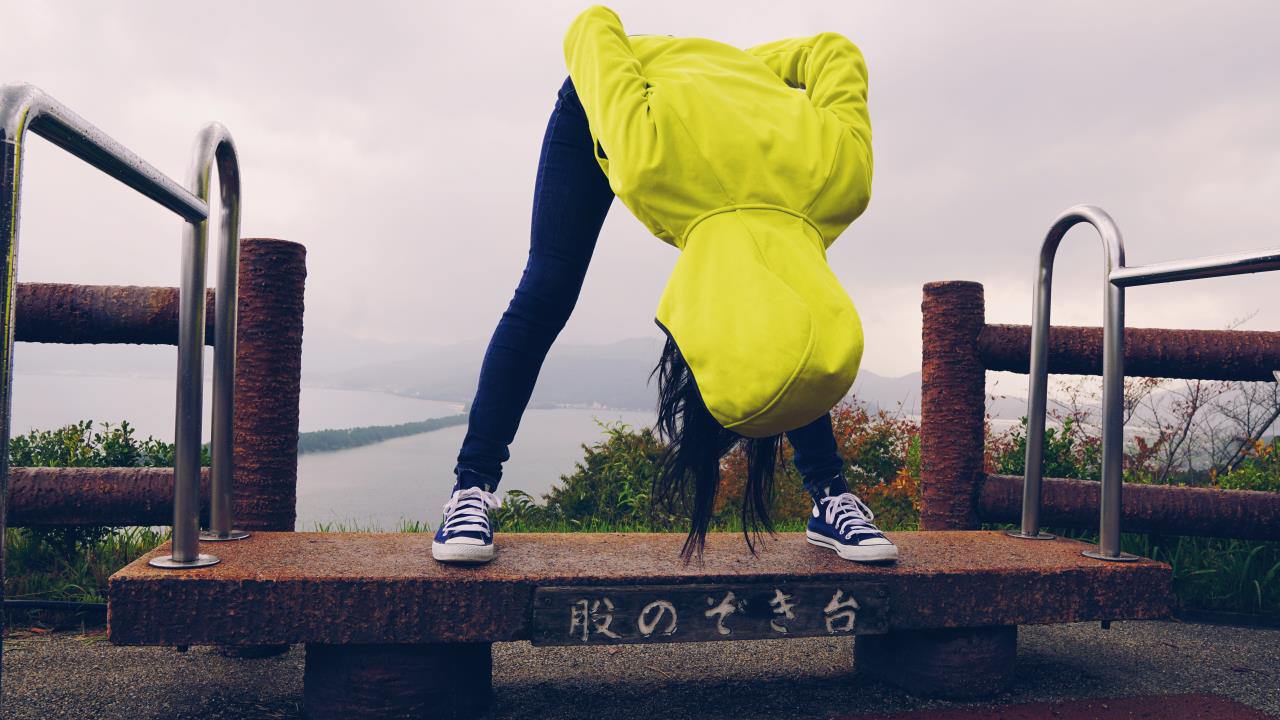 After taking in the various sights, hop on a rental bicycle and cross the length of Amanohashidate. It's a total of 3.6 km, and takes about 20 minutes. Amanohashidate is home to around 5,000 pine trees, many of which are oddly shaped. With the sea on both sides, it's an enjoyable ride. You could even stop off along the way to enjoy the calming sounds of the sea.
On the way, then, you can enjoy Amanohashidate on a boat, and on the way back, on a bicycle.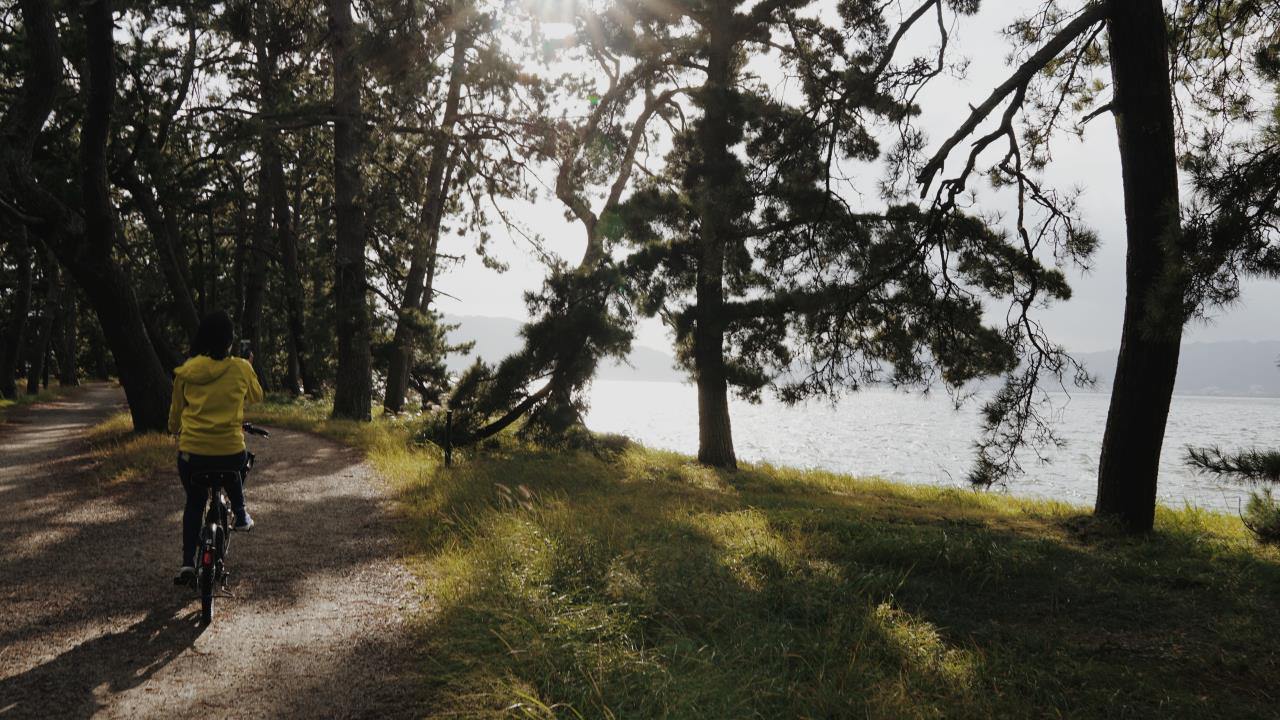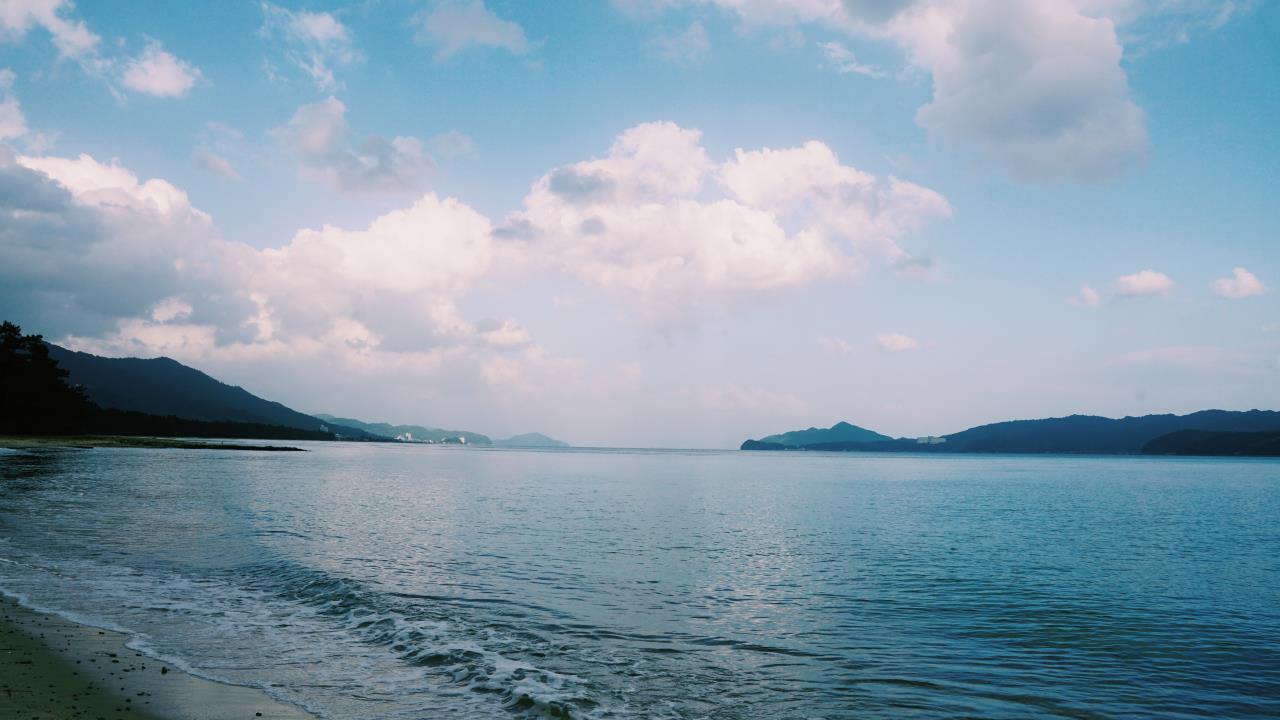 Glamping amidst abundant nature, cultural properties, and stunning natural formations—Amanohashidate has it all. Stop by on your next trip for a truly enjoyable couple of days.