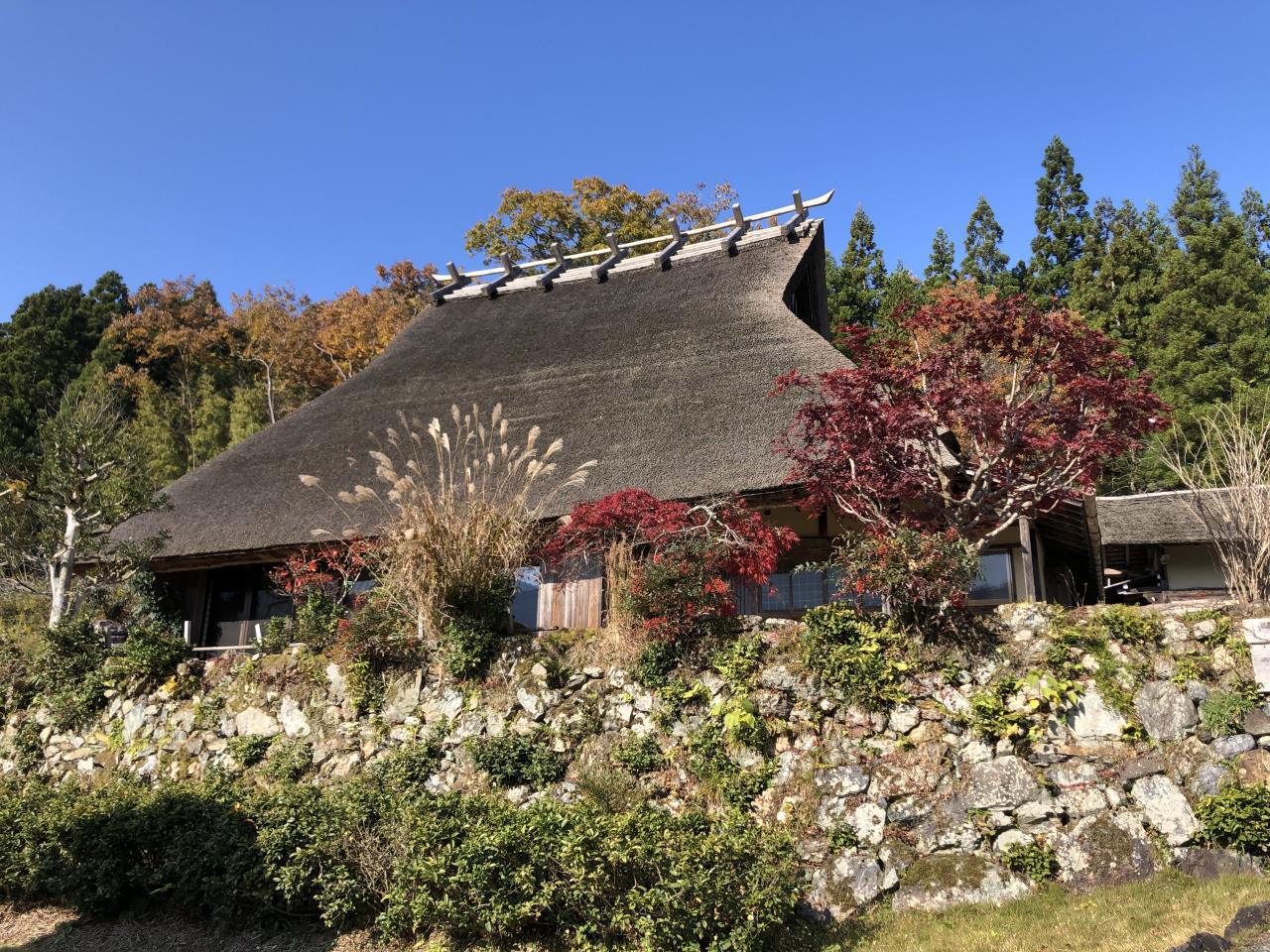 A Trip to Miyama to Enjoy the Beautiful Mountain Landscapes of Kyoto
Kyoto once flourished as the capital of Japan, and is known for its magnificent history and diverse cultures. That is not all Kyoto has to offer, though. Tourism in the prefecture comprises areas such as Kyoto Tea Country, Kyoto by the Sea, and Woodland Kyoto, and each is full of many little-known wonders. Here we visit Woodland Kyoto.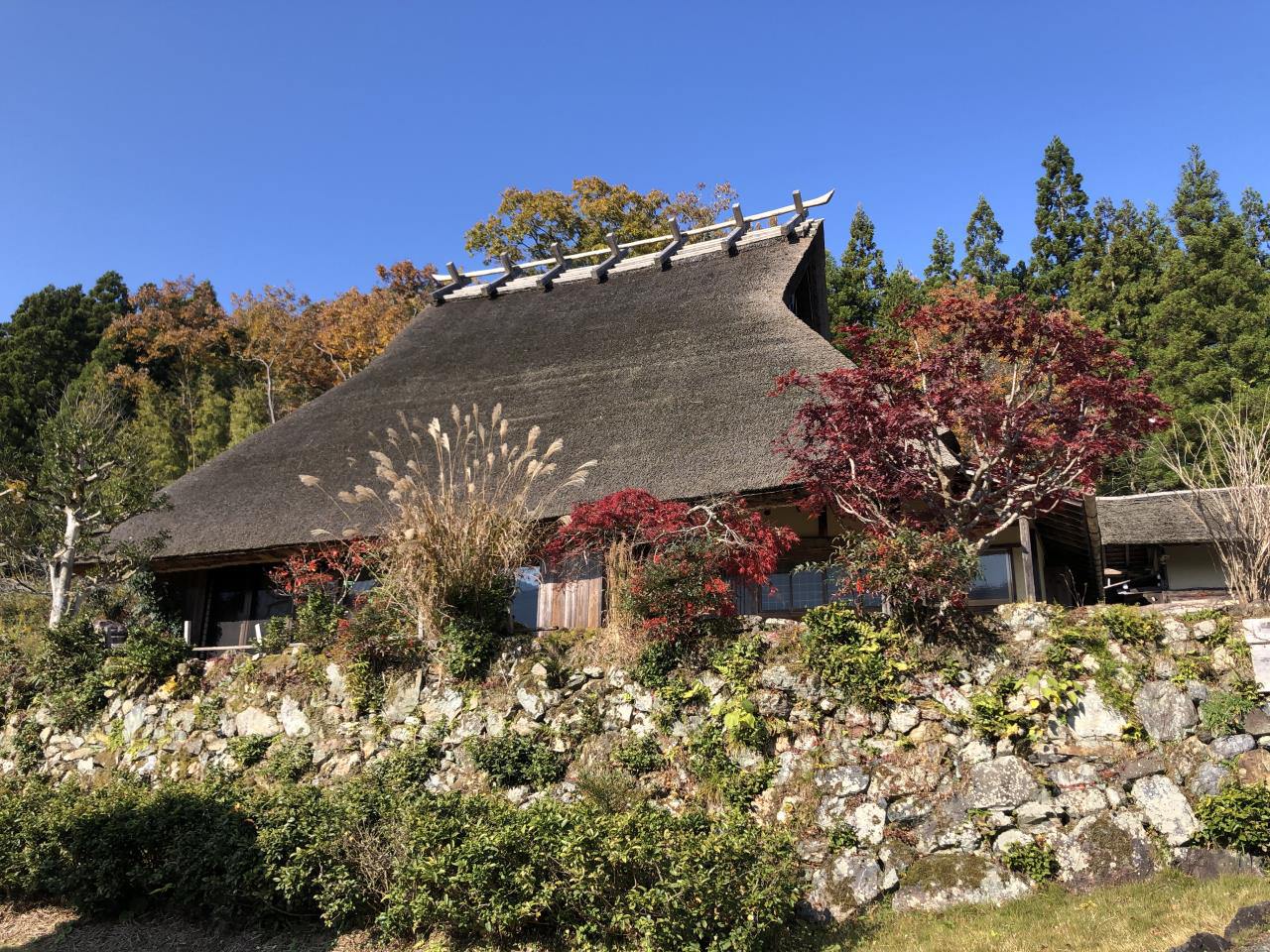 Miyama—Where People and Nature Coexist
Woodland Kyoto is in the center of the prefecture, and, as the name suggests, is an area that has developed alongside rich forests and woodlands. Miyama, in Nantan City, is one of the towns in Woodland Kyoto, and is particularly famous for its traditional kayabuki (thatched roof) houses.
Another place in Japan known for its thatched roof homes is Shirakawa-go in Gifu Prefecture. One key difference between the two is how the roofs are made. With a more rounded shape and softer curves, the roofs in Miyama are unique to Kyoto.
Miyama is about one hour away from Kyoto Station by car. In spring, cherry blossoms bring spectacular color to the mountains; in summer, visitors can play in the crystal-clear rivers; in autumn, the trees are awash with stunning reds; and in winter, the town boasts charming snowy scenery. Fittingly, the kanji used to write Miyama are "beautiful" and "mountain." Since long ago, the people of Miyama have lived in harmony with nature.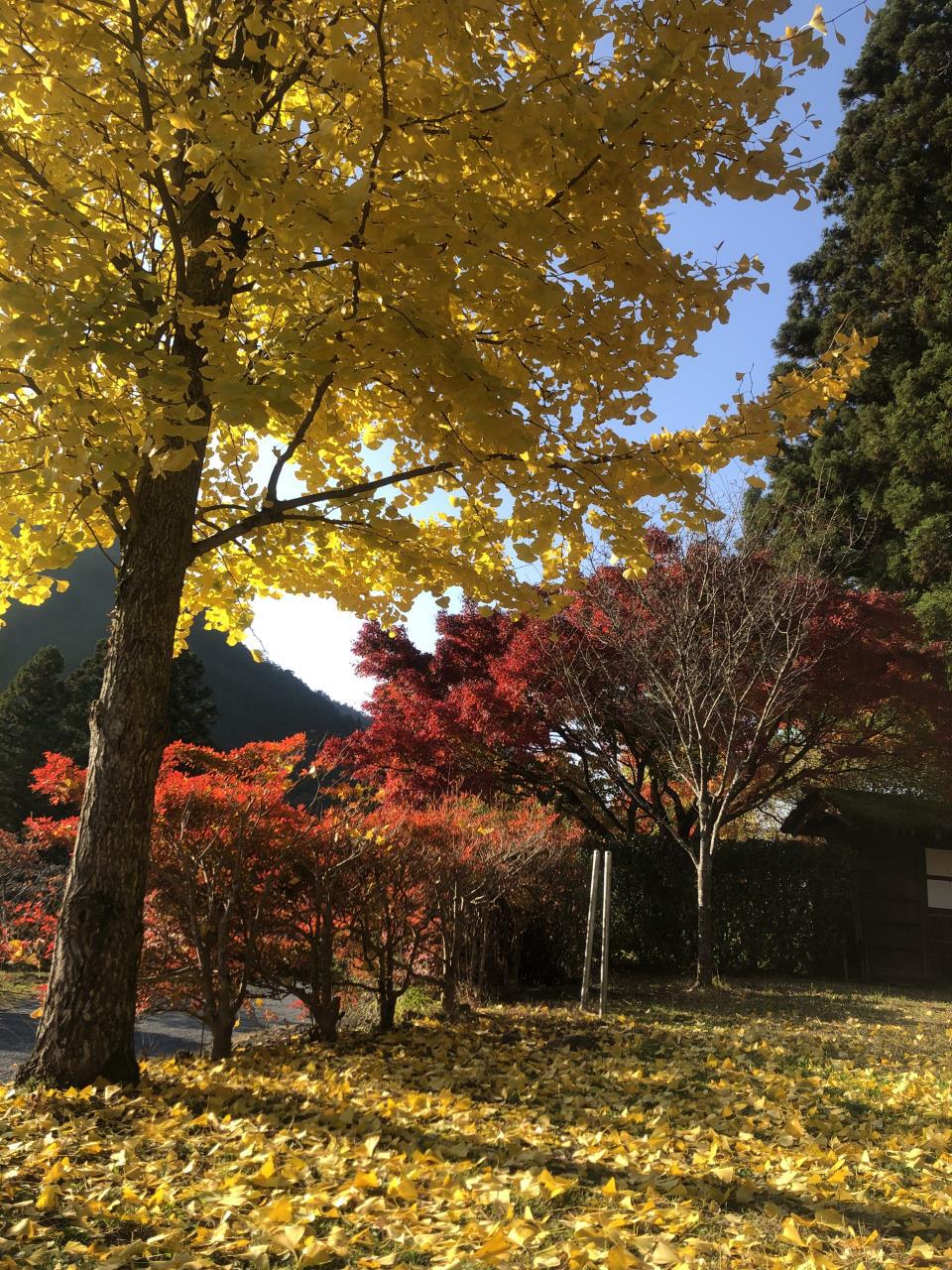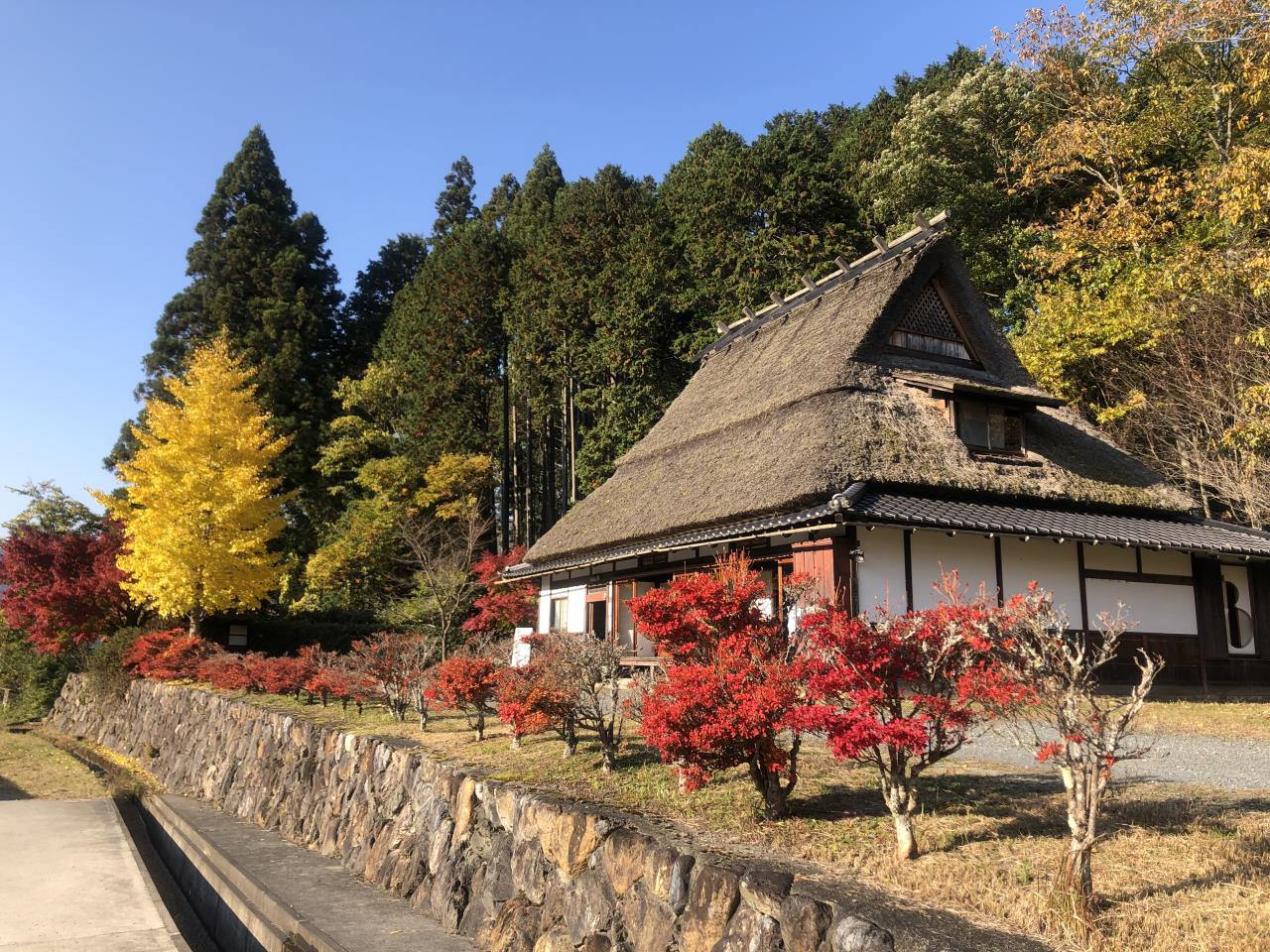 A Luxurious Stay in a Kayabuki Guesthouse
Of the many accommodation facilities in Miyama, here we take a closer look at a 150-year-old kayabuki house run by Miyama Futon & Breakfast. It's a little distance from the main attractions in Miyama, and so guests can request a pick-up and drop-off service to and from the station.
Here, guests book the entire kayabuki house to have to themselves.
It is the perfect place to do nothing, and simply enjoy the abundant natural surroundings. Let time pass you by as you gaze at the stunning mountains right in front of you.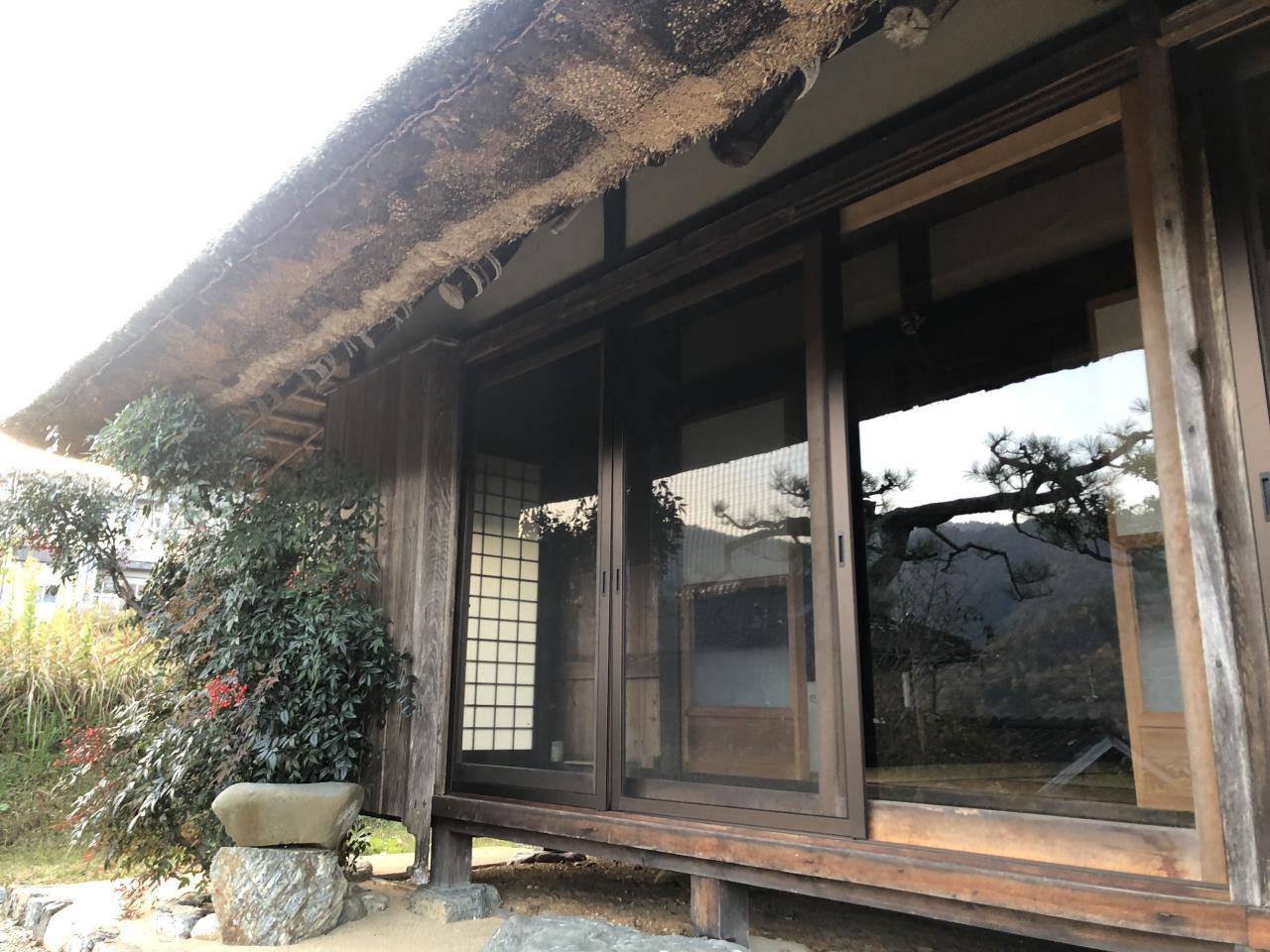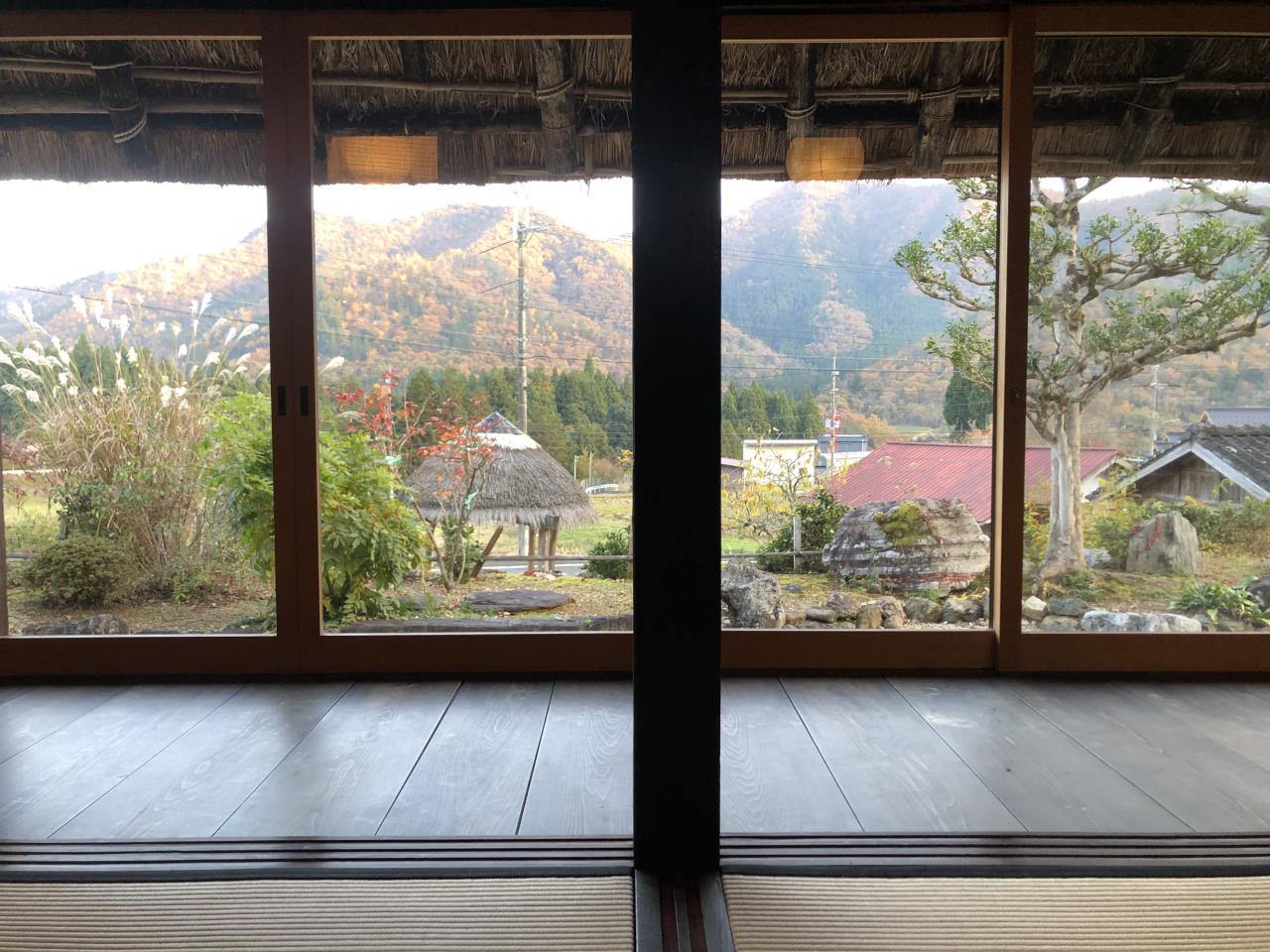 Traditional homes in Japan, including these kayabuki homes, are built only using natural materials, such as soil, wood, and paper. Just staying in these comfortable homes, then, makes you feel as though you are surrounded by nature.
Another feature unique to Japanese houses is the engawa, a veranda-like space on the edge of the house. Here, guests can sit in the sun, enjoy some tea, or look up at the mountains. In olden Japan, engawa were used to relax and entertain guests, and could be found in many homes. Staying here is a great way to experience the life and culture of Japanese people.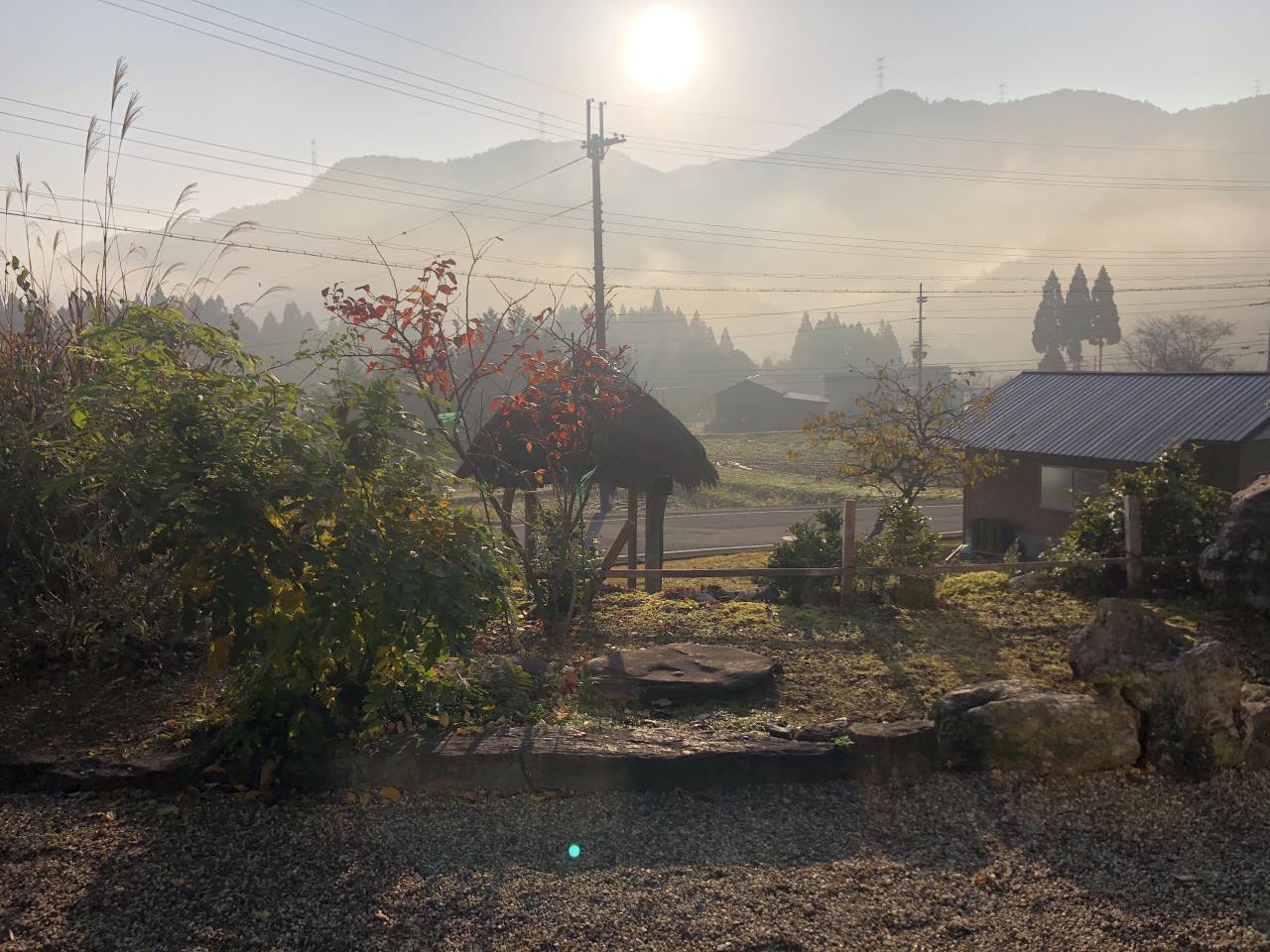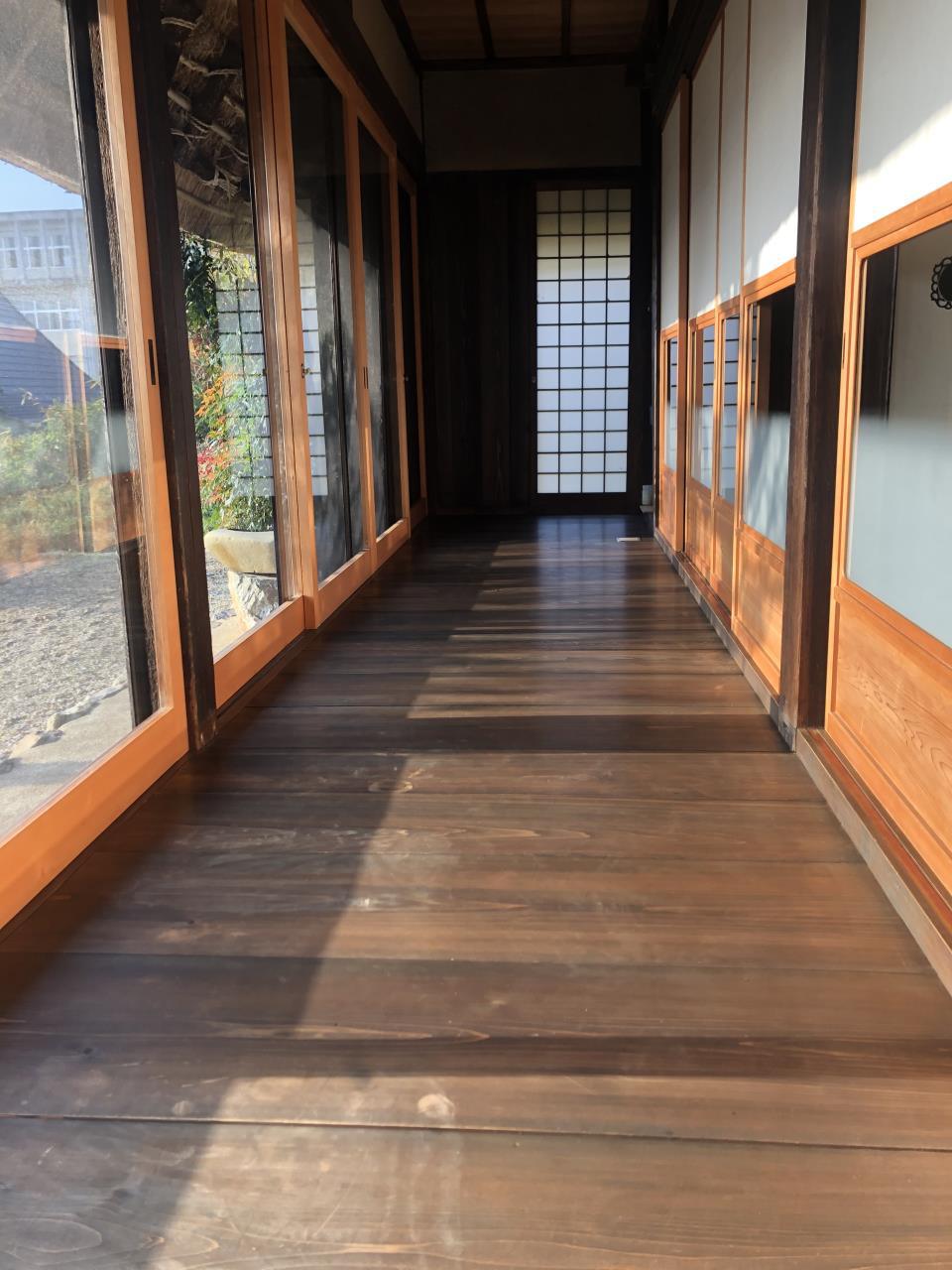 In the middle of one the rooms is the irori, or sunken hearth. Guests can use this to cook a hotpot for dinner, boil some water to make tea, or simply light a coal fire to keep warm and enjoy the snap and crackle.