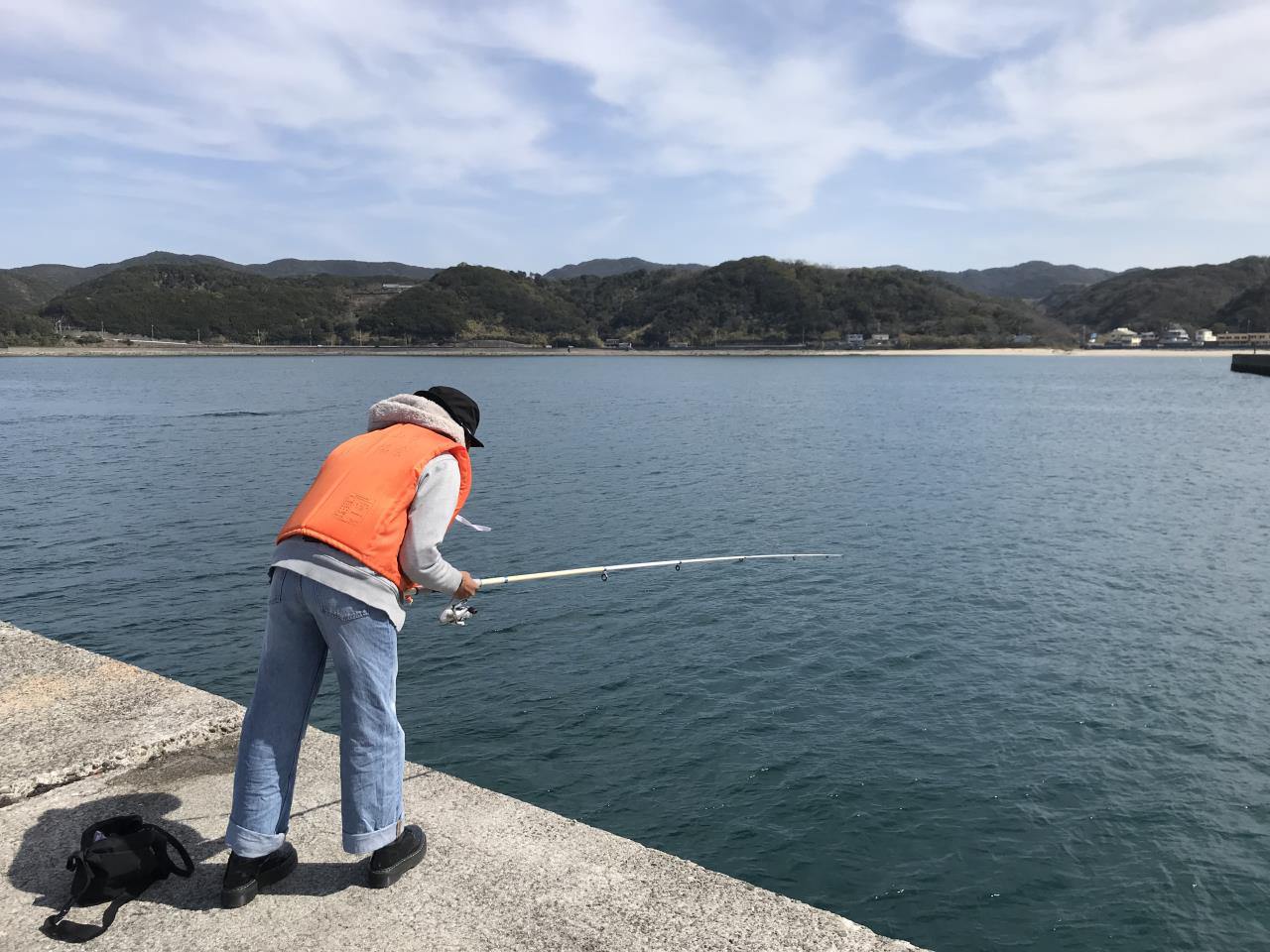 Fishing and Bathing in Kada
The best place for fish in the Kansai area is Wakayama Prefecture on the Kii Peninsula, where the ocean's currents give rise to an abundance of delicious fish. Kada Port in Wakayama City is only approximately 90 minutes (and a 15-minute walk) from Namba Station in Osaka, providing those in Osaka with a chance to go fishing whenever they like. Great for beginners, the Wakayama City Tourist Association offers visitors a chance to experience sea fishing for just 1,500 yen, including fishing rod rentals. (Reservations must be made seven days in advance/visitors must be accompanied by a Japanese-speaking person.)
Asoview booking website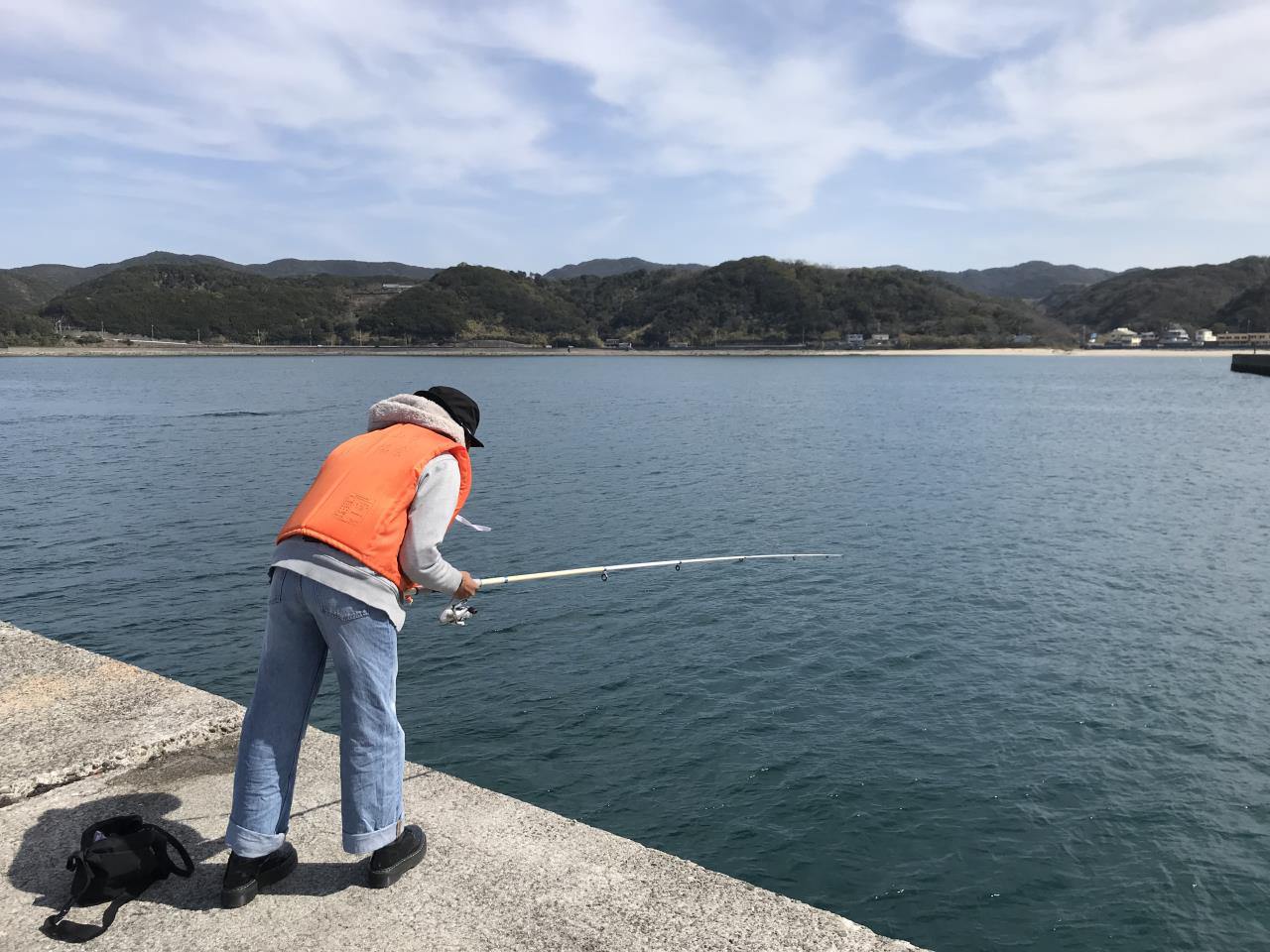 Hop Aboard the Adorable Medetai Train Carriage
To get to Kada, visitors must first board a Nankai Main Line train from Namba Station in Osaka to Wakayamashi Station before changing to the Nankai Kada Line. This Kada Line is famous for its adorable Medetai Train carriage. In Japan, tai, or sea bream, is a luxurious, auspicious fish, and Kada is one of the best spots in Japan to catch them. The name Medetai was inspired by this fish. Train times are posted in Japanese in advance, so if you're going to make the trip to Kada, why not do it on the Medetai Train carriage. With a "pop" color scheme, an elaborate interior design, and playful fish-shaped handles, the carriage is great fun!
Medetai Train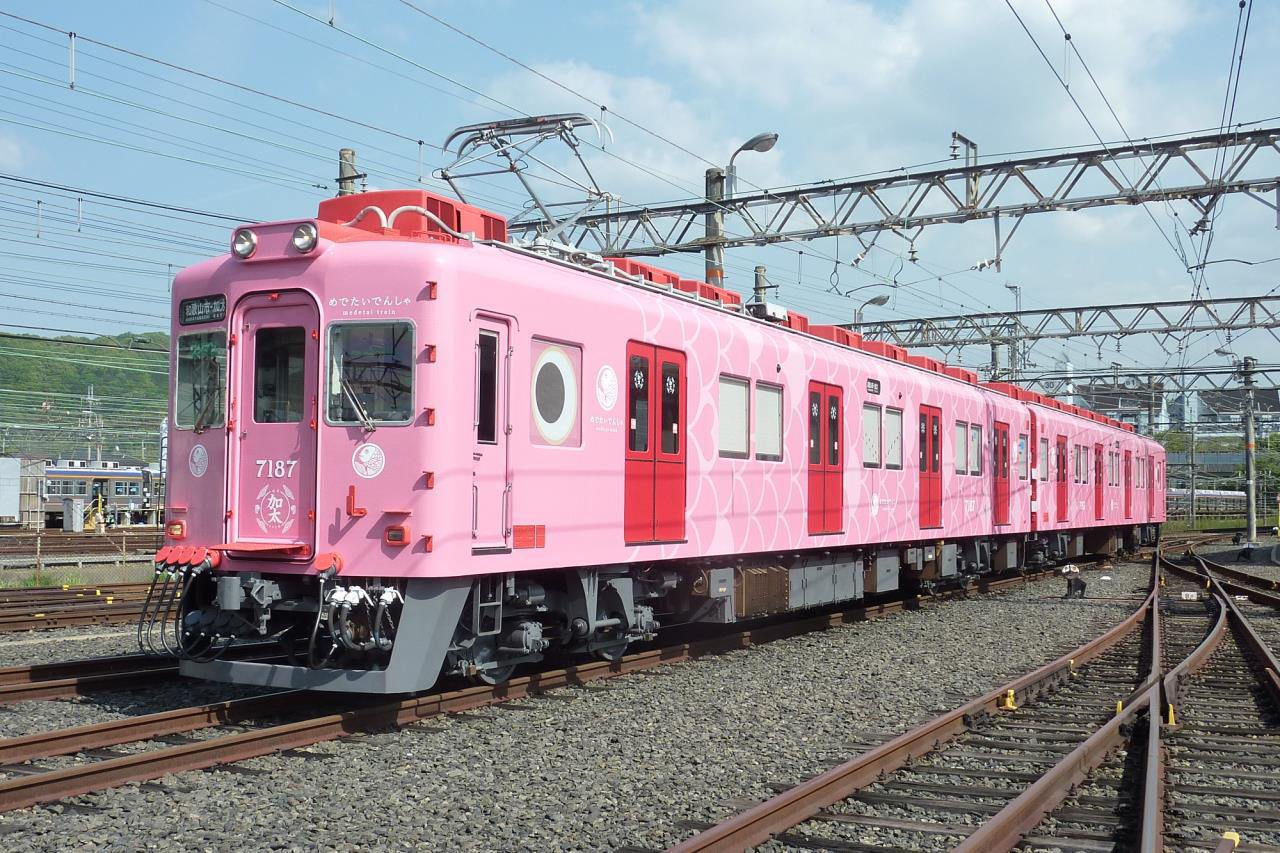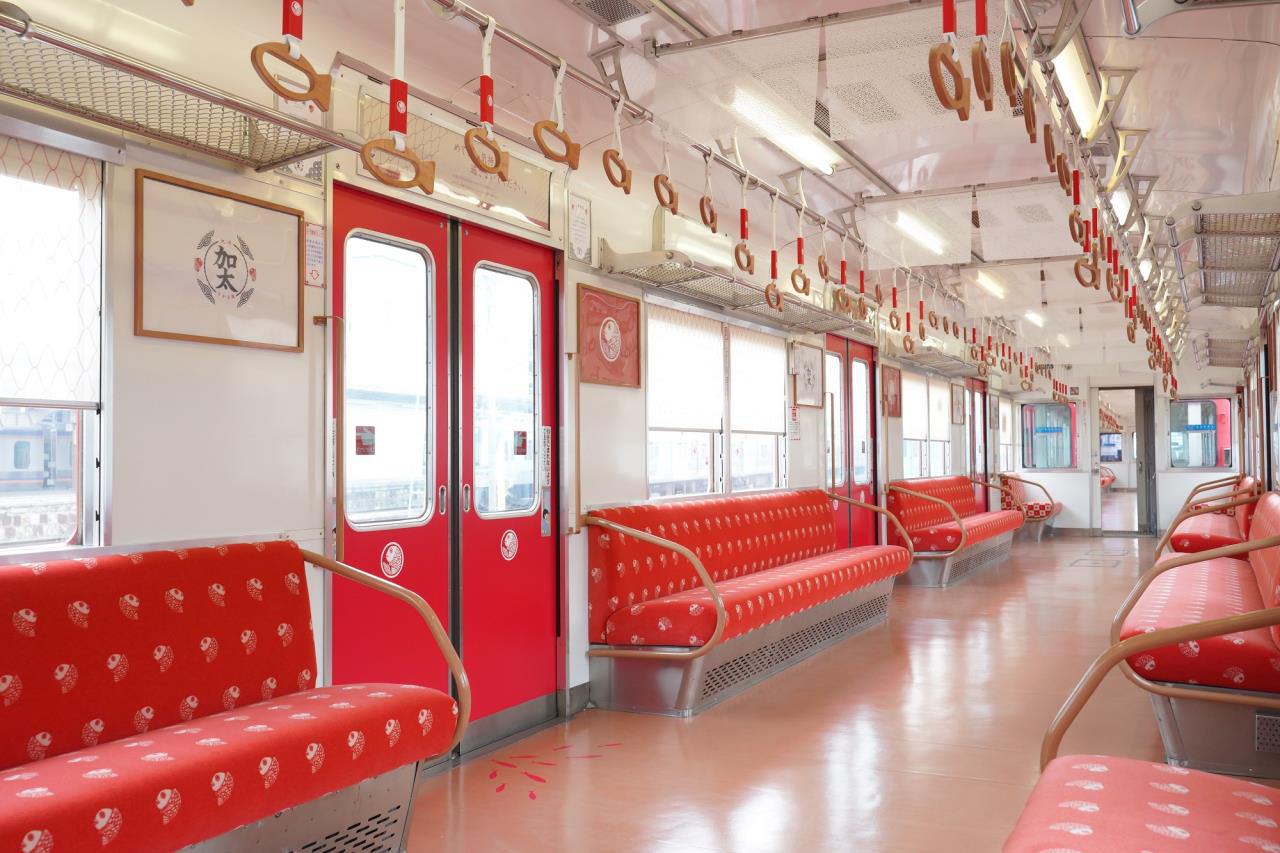 First-time Fishing Right Outside the Shop
Visitors who want to try their hand at fishing should meet at the Saizaki Fishing Shop at 9:00 am, right in front of Kada Port. Available for hire are two sets of fishing equipment, a life jacket, and a bucket (all of which must be returned by 4:00 pm). Bait must be paid for separately. After choosing from bait or lure fishing, visitors get hold of their equipment and listen to a brief explanation. All that's left is to walk over to the port and drop your line into the sea. For a better chance of catching something, head to the large seawall jutting out into Osaka Bay, which is a popular spot for families and keen fishermen. If you feel a bite and pull the rod up but there's nothing on the end, you might have been a bit too hasty. Keep trying, and you might be able to catch some seabass, black porgy, bigfin reef squid, horse mackerel, or sardines!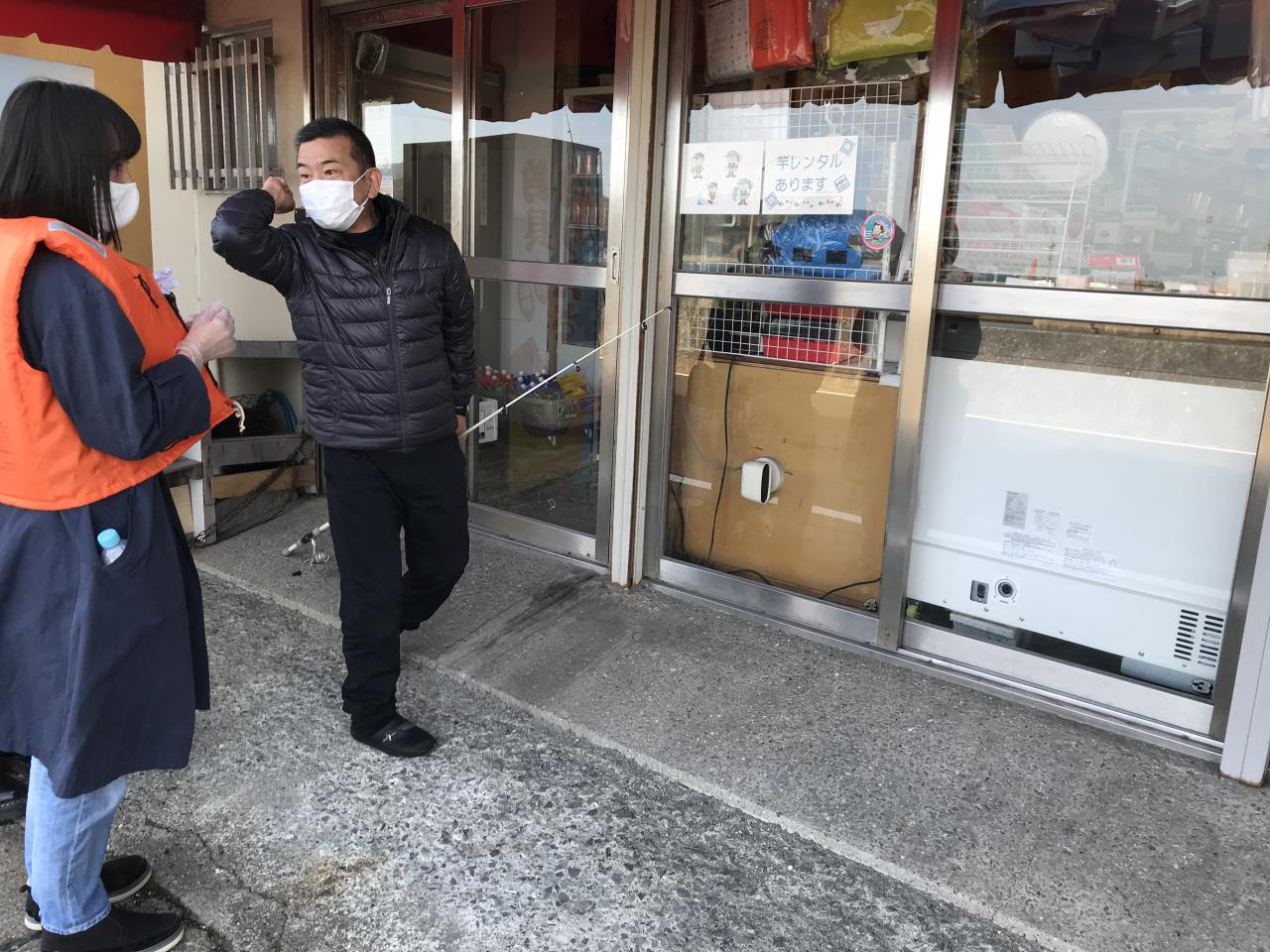 At around lunchtime, delicious aromas drift over from the nearby restaurants, all of which of course serve dishes using freshly caught seafood.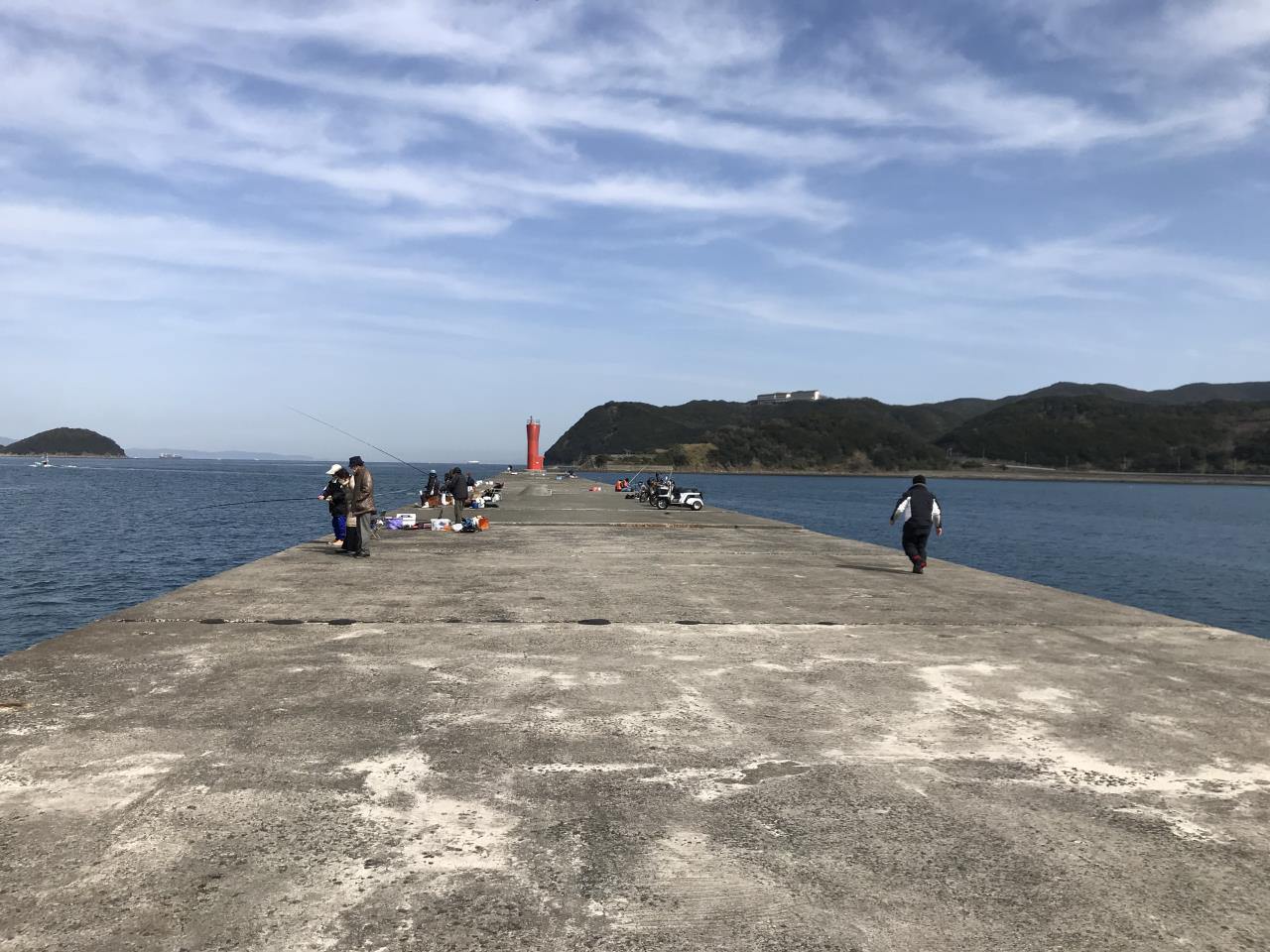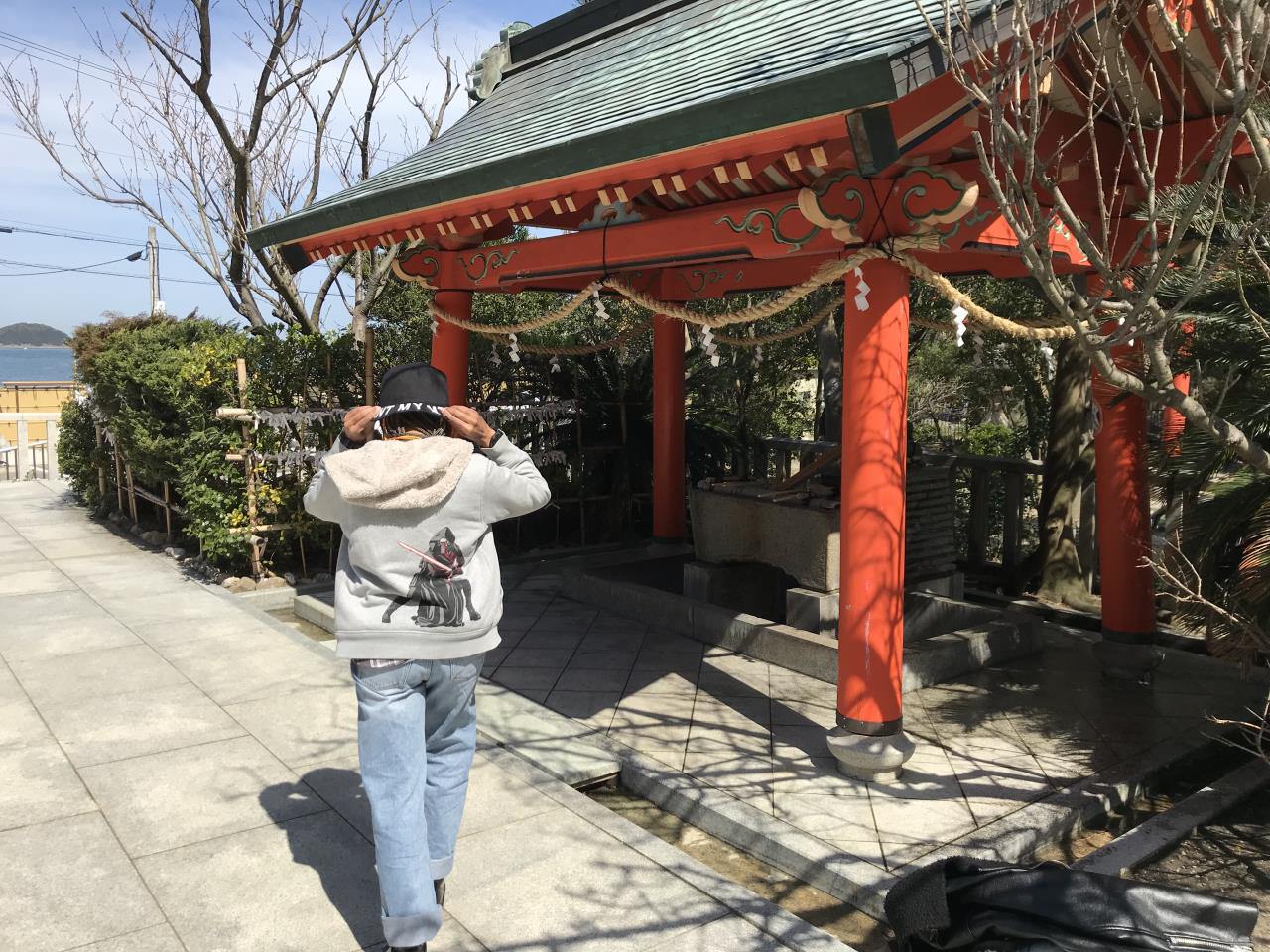 Head to a Nearby Hot Spring and Shrine Post-fishing
Next to the Saizaki Fishing Shop is Hiina no Yu, a hot spring hotel. The hotel's hot spring baths are open to the public from 11:00 to 14:30 and from 15:00 to 19:00, so be sure to stop by. The outdoor bath offers views of the sea where you've just been fishing, with a sense of openness that washes your fatigue away. The hotel also offers optional extras, such a post-bathing lunch, or even lunch, a yukata and a private room to relax in until the evening.
Just across the street from Hiina no Yu is the torii gate of Awashima-jinja Shrine, a shrine where women come to pray for health, and which is famous for its memorial services for dolls. The dolls have been brought here by people from across the country, filling the shrine hall for a somewhat spectacular sight.
Perhaps due to their resistance to the salty sea breeze, many of the houses around Kada Port are made of wood, creating an atmosphere unique to a traditional Japanese port town. With a hot spring, a famous shrine, and pleasant local strolls, the Kada area has much more to offer than just fishing. If you feel like a relaxing trip away, Kada is the place to go.