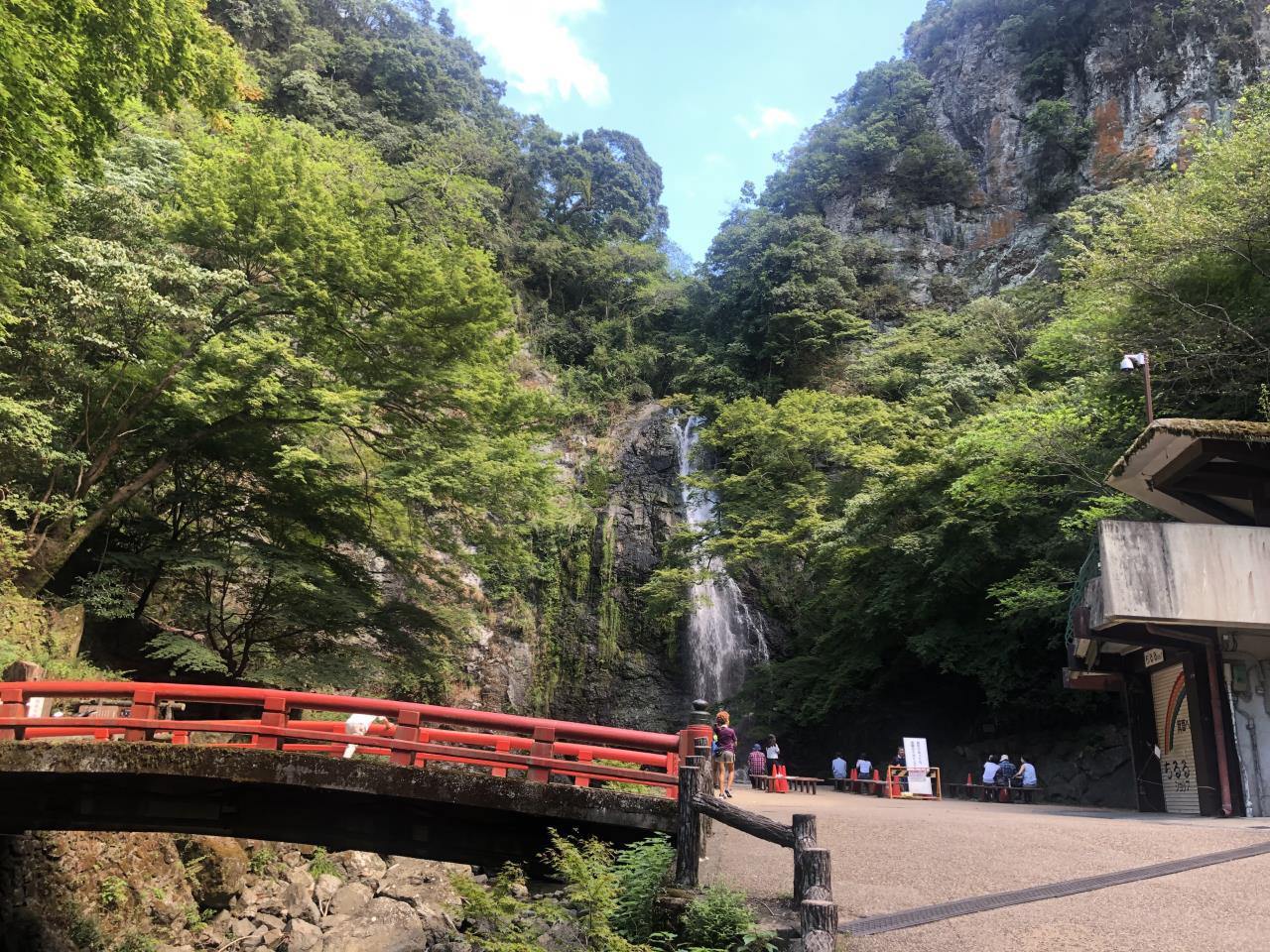 Hiking to the Minoh Waterfall and Discovering the "Winning Daruma"
Today we head to Minoh, an area blessed with rich natural surroundings just 30 minutes away from the Osaka Umeda area.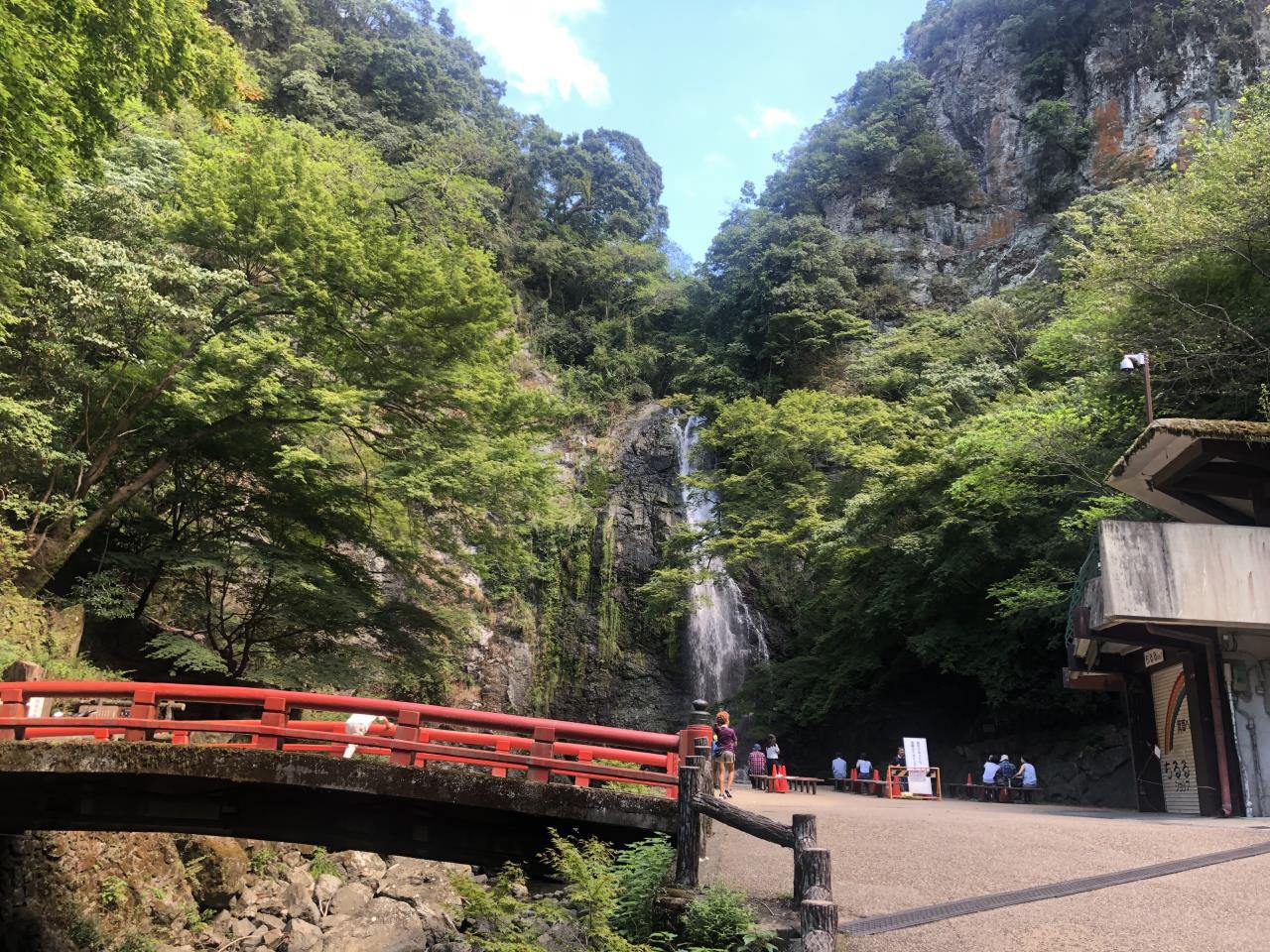 The Japanese have long believed that various divine beings dwell amidst nature's many elements, and the sacred mountains of Minoh are no exception. For more than 1,300 years, these sacred mountains have been the training grounds for numerous Buddhist priests. The popular Minoh Waterfall is a symbol of the area, and has been selected among Japan's Top 100 Waterfalls. After enjoying the gentle hike to the waterfall, head to Katsuo-ji Temple, known as the "Temple of Winner's Luck." The vividly colored sights of the temple are sure to impress!
Hiking to the Minoh Waterfall—Beautiful in Every Season
Although there are multiple routes to the Minoh mountains, the best choice for beginners is the iTakimichi course, which takes visitors to the waterfall from Hankyu Minoh Station. (For more details see the Minoh Tourist Association website)
In around 40 minutes, the route takes you up a gentle slope straight to the waterfall. There are multiple toilets along the way, too, ensuring you can hike with peace of mind.
Shotengu Saiko-ji Temple, which is said to be the first place that Ganesha appeared in Japan, as well as Minosan Ryuan-ji Temple, a training ground for Shugendo mountain worshippers, can also be found along the route.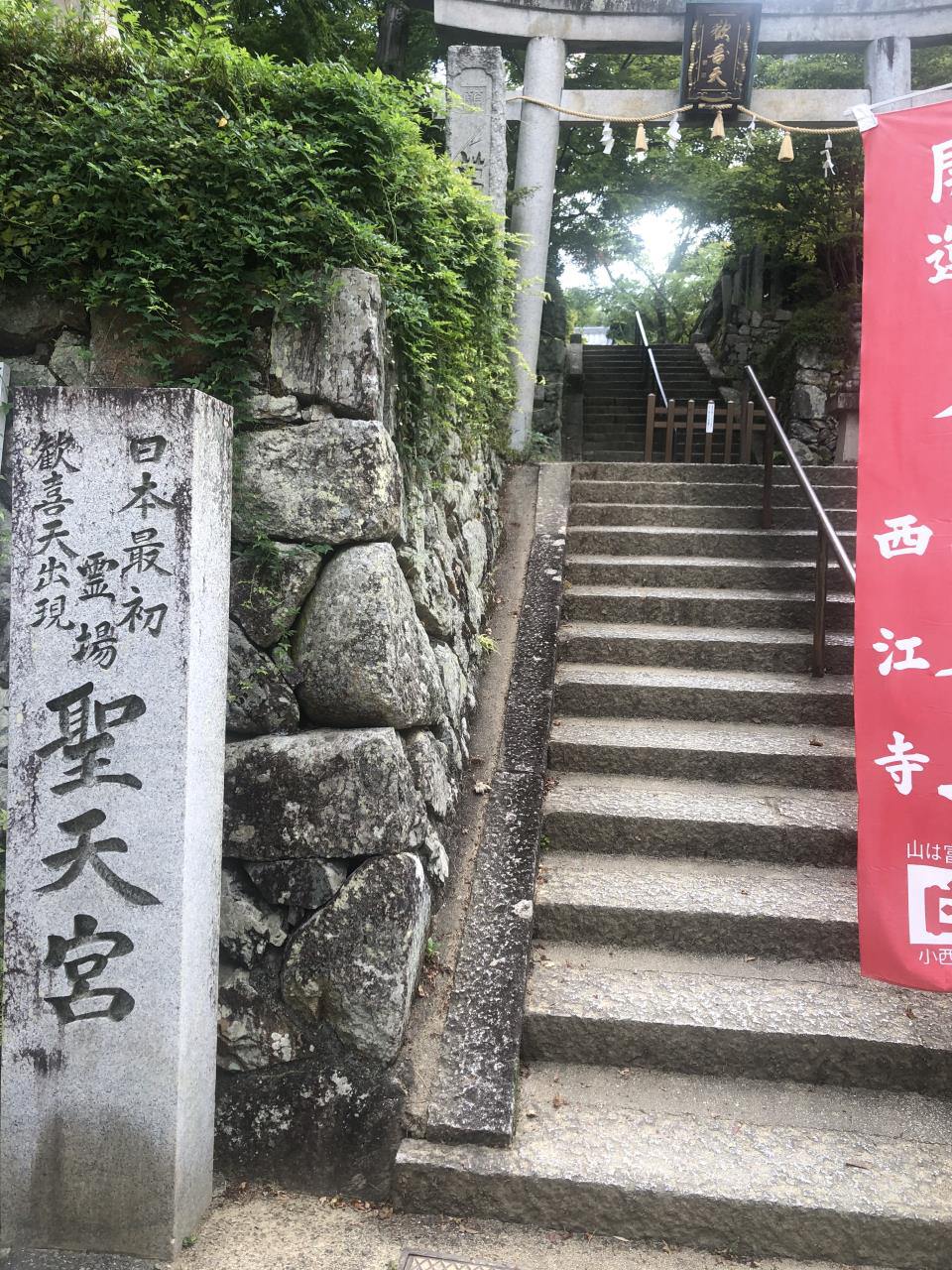 The route is part of a Quasi-National Park, and as you hike along the river and take in the trickling sounds of the water, you'll come across a huge rock known as the Tojin Modoriiwa.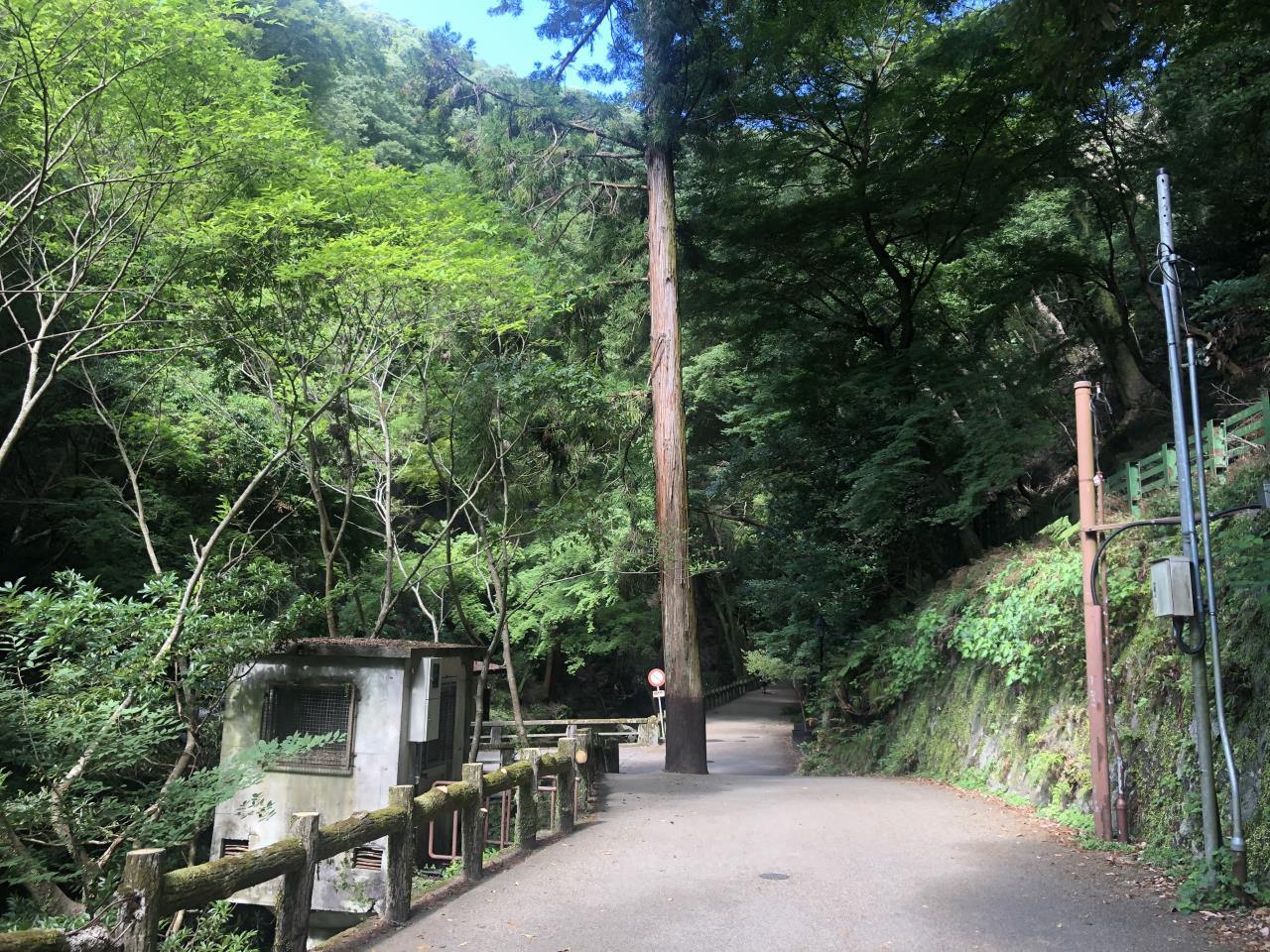 Once you see this you're not far from the waterfall!
Water crashes down the Minoh Waterfall from a height of 33 meters. It's the perfect spot to take a break and soak up some negative ions.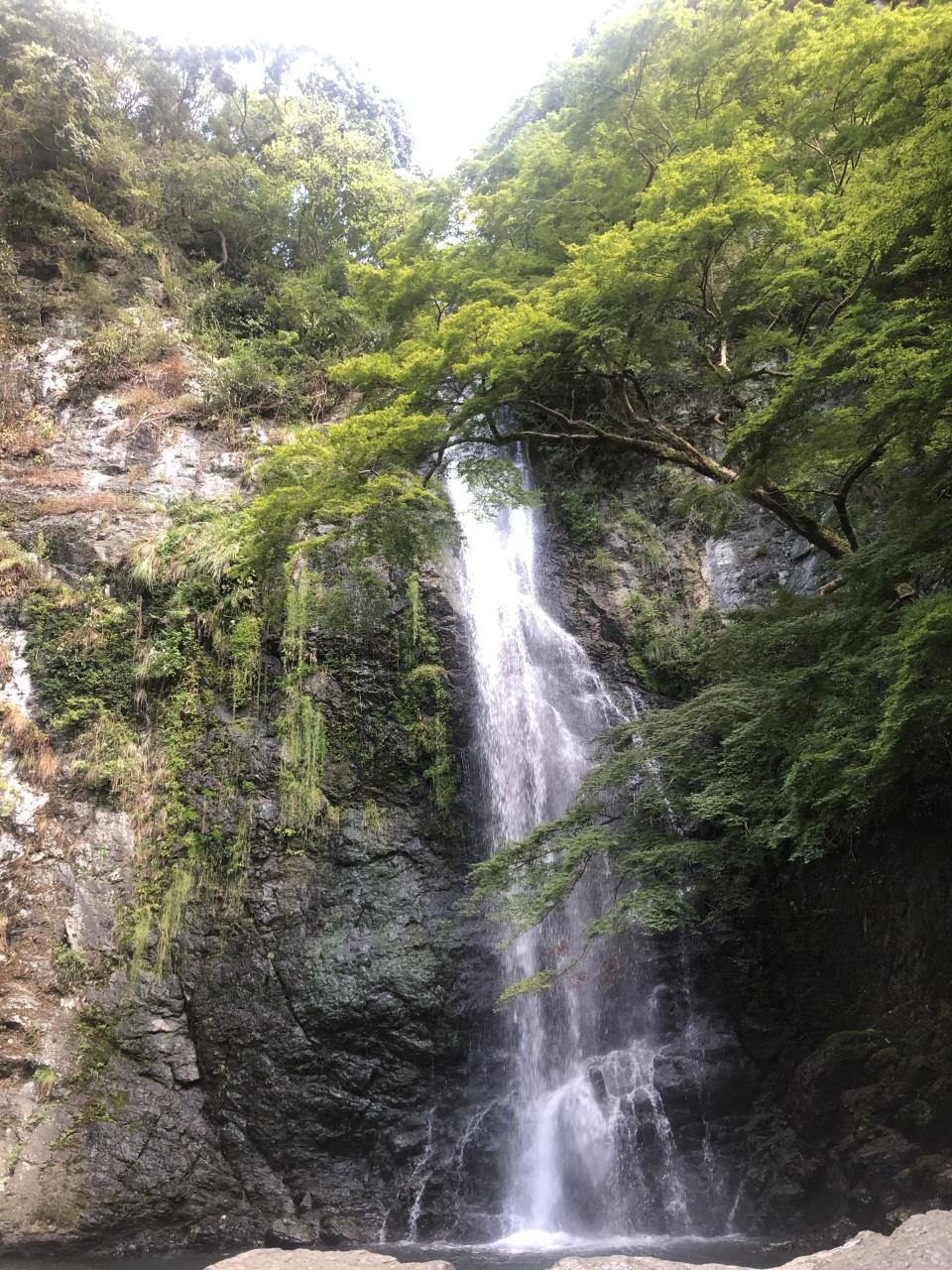 Just in front of the waterfall is Furaibo, a café offering light snacks and drinks.
Now to Katsuo-ji Temple, one of the most popular sightseeing spots in Minoh. More than 30 minutes of the walk there is along a road, so be careful of cars.
"Winning Daruma" at Katsuo-ji Temple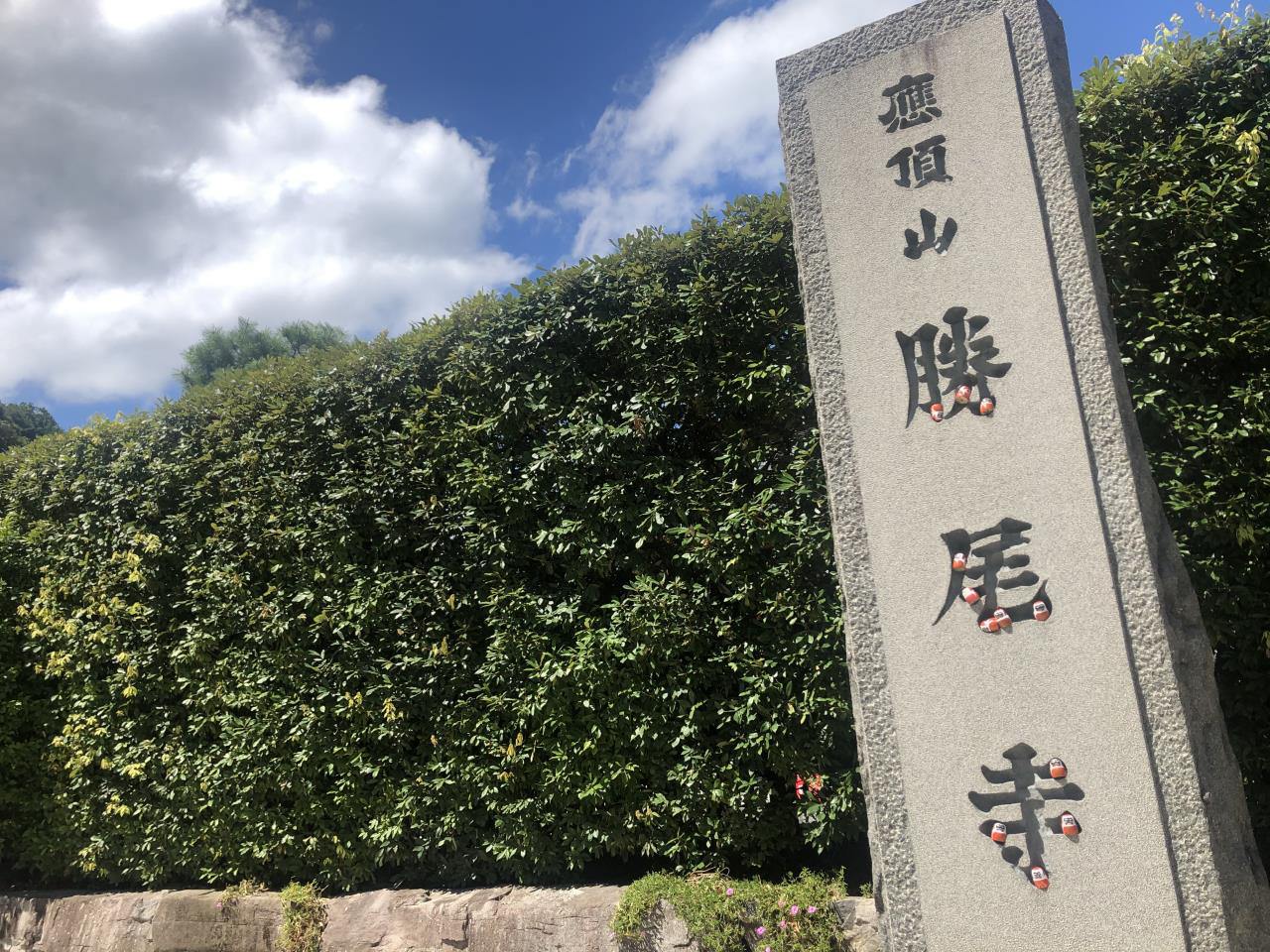 For more than 1,300 years, people have flocked to Katsuo-ji Temple in search of winner's luck. Interestingly, Daruma dolls can be found all over the temple!
These Daruma dolls represent a life of ups and downs. At Katsuo-ji Temple, people don't come to pray so that others lose, but so that they can conquer themselves.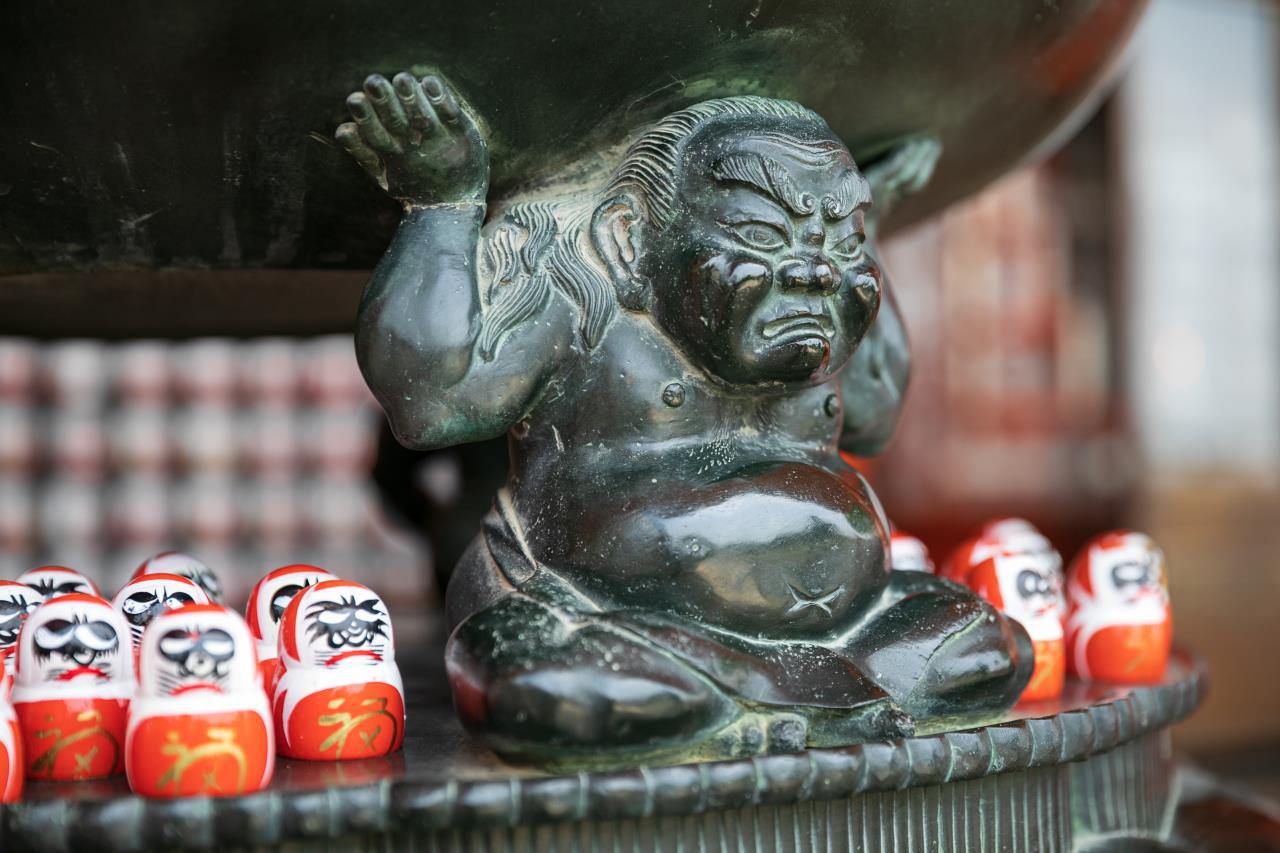 Within the temple grounds, seasonal trees and flowers together with the vivid reds of the Daruma present a unique sight. After purchasing a Daruma with a fortune slip inside, worshippers can choose to take the doll home or to leave it anywhere in the temple grounds.
Katsuo-ji Temple(Japanese only)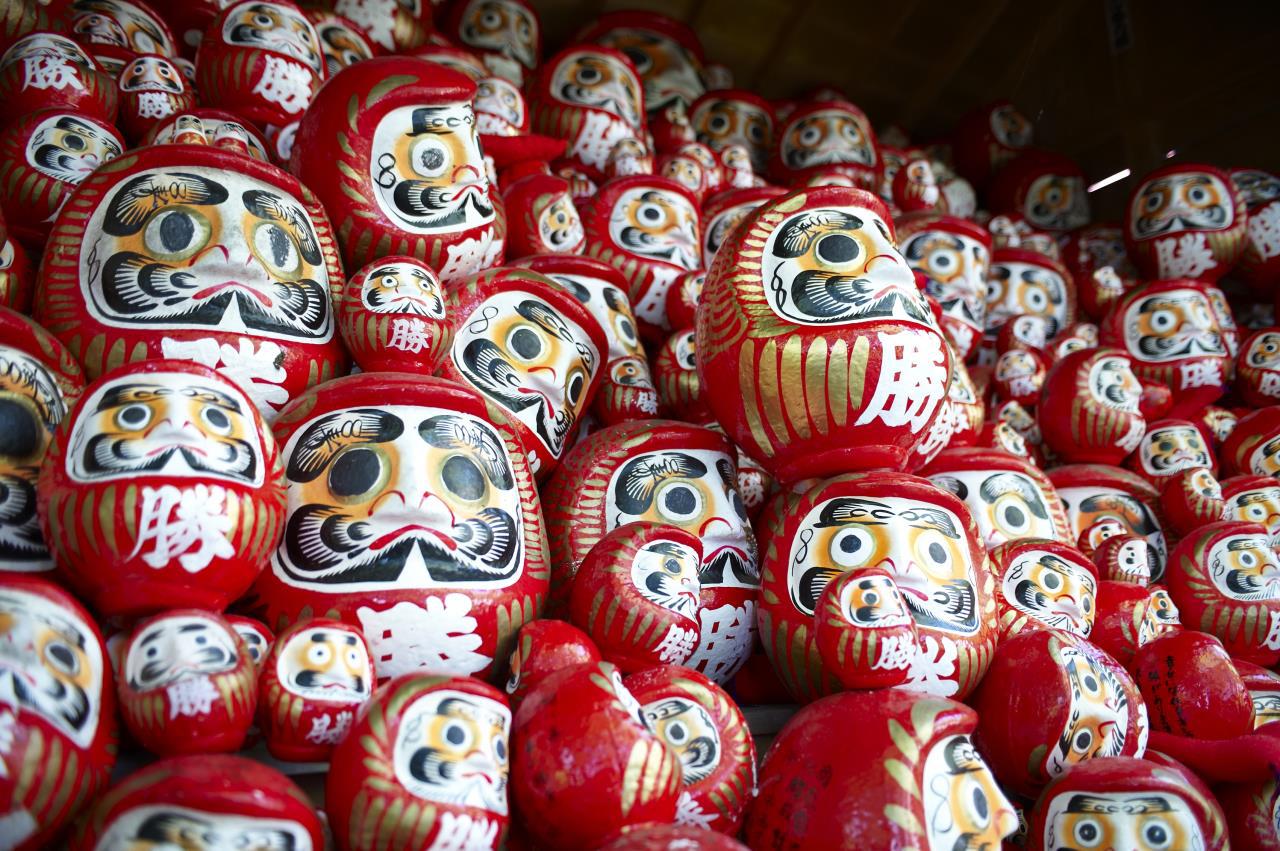 Hot Springs, Souvenirs, and More!
Minoh is not only home to some great hiking routes, it also has its own natural hot spring hotel, the Minoh Onsen Spa Garden. It is just three minutes on foot from Hankyu Minoh Station, and has natural hot spring baths where visitors can soak their tired bodies. Just outside the hotel is Yuzuru no Ashiyu, a free footbath.
Minoh Onsen Spa Garden (Japanese only)
At the start of the Takimichi course we've seen today, around the train station, are also a number of souvenir shops and distinctive old restaurants, and so a simple stroll through the area is also great fun.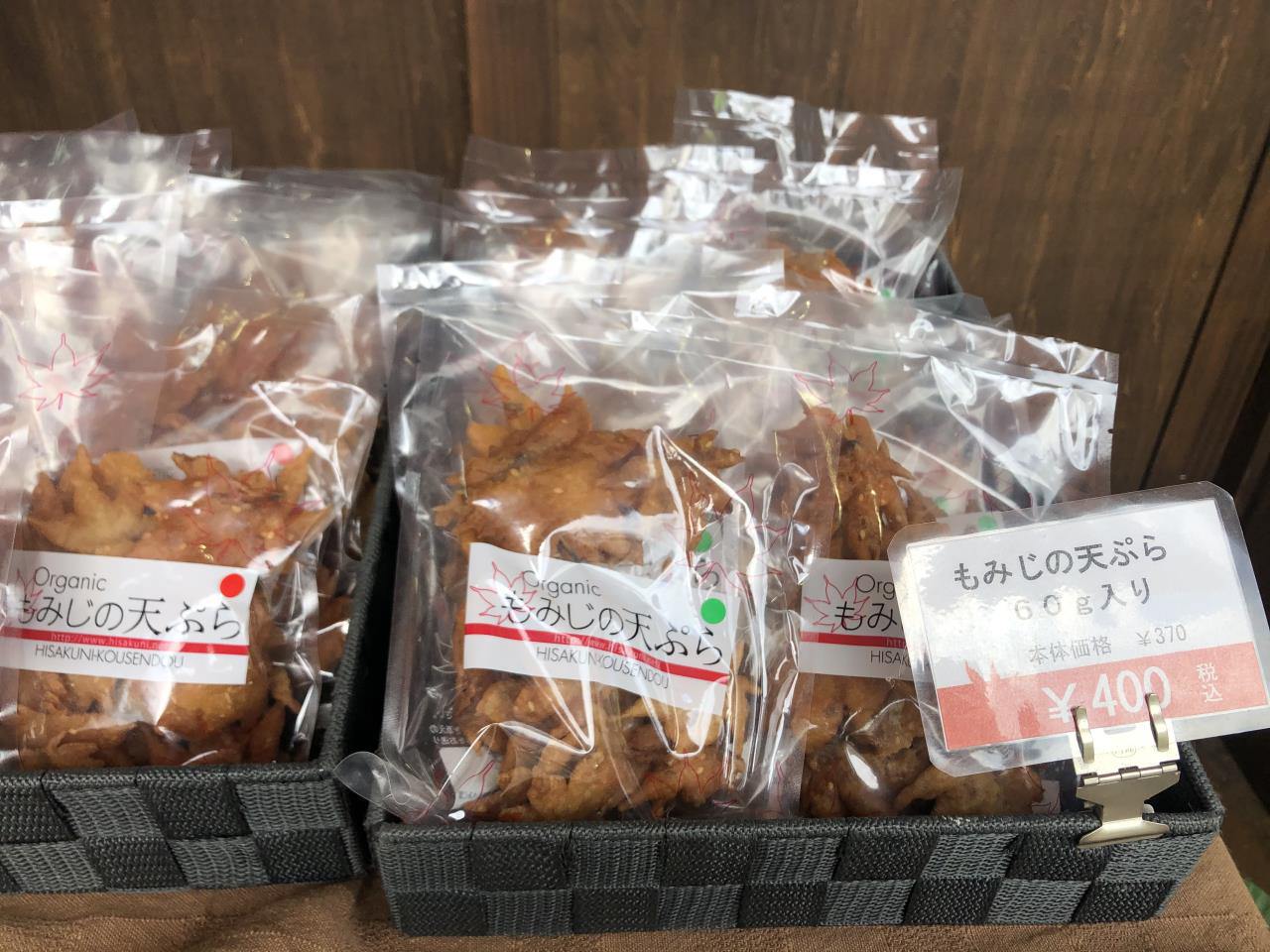 Minoh is also known for its maple leaf tempura, a rare snack that visitors should definitely try. Minoh is particularly famous for its stunning autumn leaves, and it is these same leaves that are used to make the tempura. Elsewhere, visitors can find yuzu citrus fruit, a local specialty; Minoh Beer, which has won numerous global beer awards; and a range of other delicious treats unique to the area. Minoh is a spiritual place which offers stunning scenery all year round—it's not far from the city of Osaka and is well worth a visit!