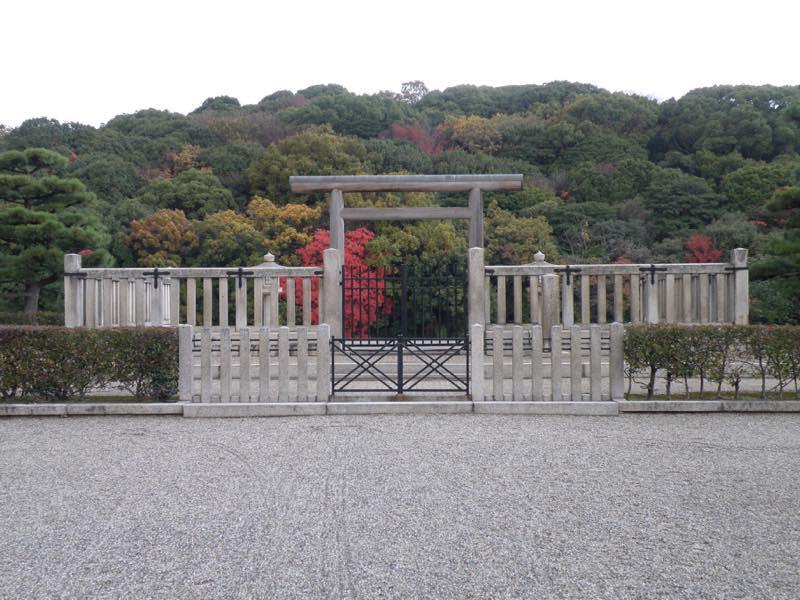 ・ Summary
A massive keyhole-shaped tumulus, the third largest in Japan with a total length of 365m, located in Ishizugaoka. Older than the Nintoku-Tenno-Ryo Tumulus, it was created in the first half of the 5th century. It is one of the Mozu Minohara three imperial tumuli, and is also known as the Mozu Minohara South Imperial Tumuli, Misanzai Tumulus, and Ishizugaoka Tumulus.
The second largest keyhole-shaped tumulus in the Mozu Tumuli Cluster, behind only the Nintoku-Tenno-Ryo Tumulus, and known to have around 10 attendant baicho tumuli. From among them, excavated materials and other sources have revealed that the Shichikanyama Tumulus is older than the Nintoku-Tenno-Ryo Tumulus and was created around the first half of the 5th century. Located in Ishizugaoka, the Richu-Tenno-Ryo Tumulus is a massive keyhole-shaped tumulus with its front section pointing south. The burial mound has a total length of 365m, with a rear section diameter of 205m and height of 27.6m, while the width of the front section is 235m and height 25.3m. It has a three stepped burial mound, and a jutting square platform at the "neck" section on the west side. While the structure of the main section and burial accessories are not known, it has roofing stones and haniwa clay figures. A single shield-shaped moat runs around it, but in 1994 a second exterior moat 10m across was found. Records from the Edo period indicate a large depression in the center of the rear section, indicating that it has potentially already been robbed.
It is currently managed by the Imperial Household Agency as the Mozu Minohara Three Imperial Tumuli South Tumulus, the Richu Tenno Ryo.
・ Address
Ishizugaoka, Nishi-ku, Sakai shi
・ Open
None
・ Closed
None
・ TEL
None
・ Official HP
None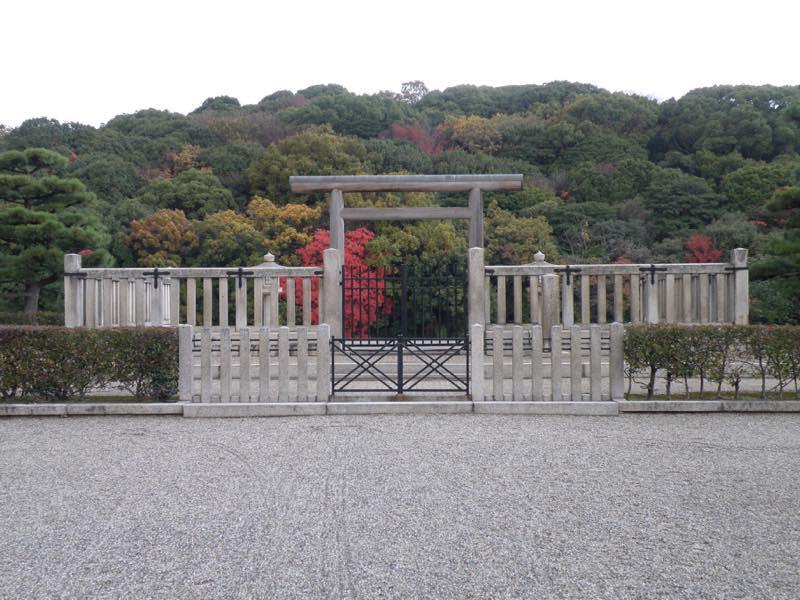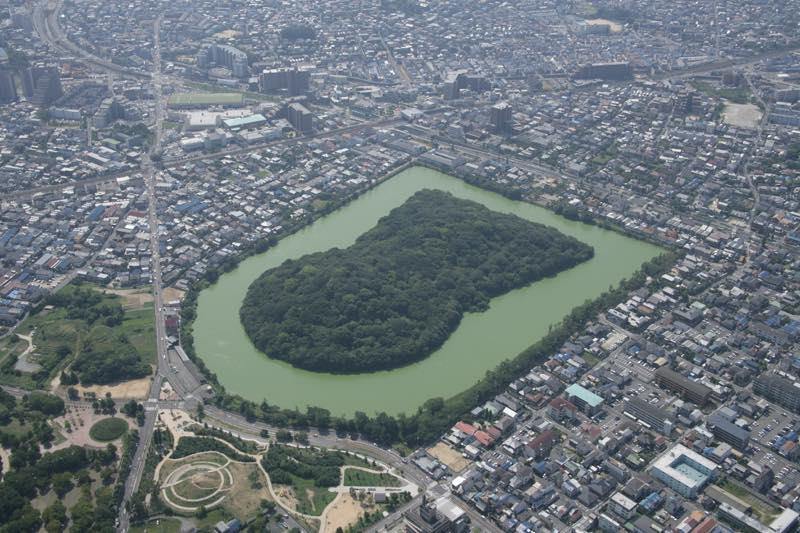 Check also...