Known as the center of fashion, Kobe is the best place to enjoy shopping. Large shopping centers and outlet malls are located near the city, where you can find the latest fashion items. There are also many renowned traditional Japanese handicrafts, as well as world-class crafts including Miki Hardware, Banshuori Textiles, Toyooka Bags, and Tambayaki Pottery. Many Gourmet foods are also available such as Kobe Beef, fresh seafood, local Japanese Sake, and sweets.
Kobe Harbor Land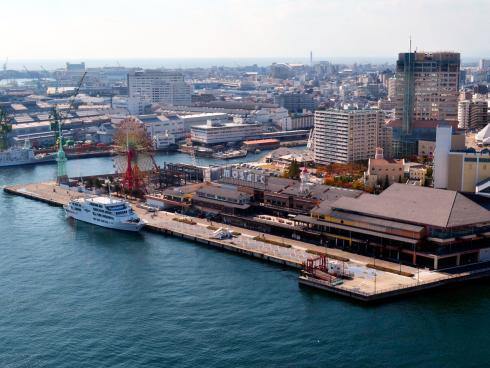 Kobe Harborland is a renowned sightseeing facility located at Kobe Port. There is a wide varieties of more than 200 shops of fashion, gourmet, miscellaneous goods and specialty stores. Let's enjoy shopping while looking out the ocean. The lighting at night is romantic too. [More]
Uonotana Shopping Arcade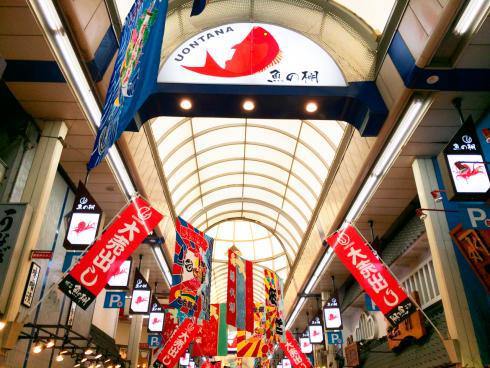 Uonotana Shopping Arcade is lined with markets of fresh fish caught in the Seto Inland Sea. In the 350m long arcade there are about 100 stores of mainly fresh fish and seafood. It is called 'Uontana' in the local area. In Akashi Port, "Seri" (auctions) are held in the midday, so the market is lined with fish that have just been caught. Akashi seabream and Akashi octopus are renowned Gourmet food in Japan. [More]
Toyooka Kaban Street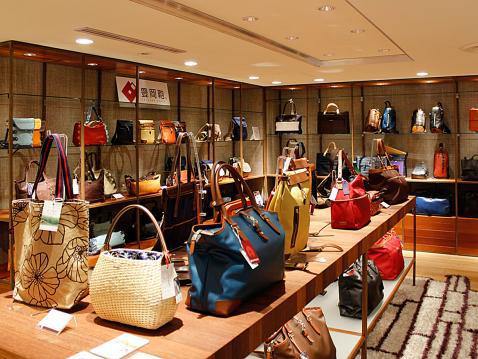 Toyooka City is well known as bag producing district in Japan. There are many bag producers in the town. In Kaban Street in the shopping arcade in Toyooka City, Toyooka bags are displayed in the shop windows.There are also bag specialty stores, where you can purchase good quality bags. There are even shops where you can get custom made bags. [More]
Check also...