Long ago, Hyogo prefecture was divided into 5 provinces, each of which had a different history and culture. A big city Kobe, one of the greatest port town in Japan, have long since welcomed foreign people. Western-style houses bulit in the beginning of the 1900s color the city. Hyogo is also dotted with Japanese traditional buildings, many castle ruins and castle towns remain such as World Cultural Heritage Site Himeji Castle. "Castle in the Sky" Takeda Castle Ruins, and Momiji (red maple leaves) Temple in Tamba are also popular. Awaji Island is believed to be the birthplace of Japan, according to Japanese Kuniumi mythology.
Himeji Castle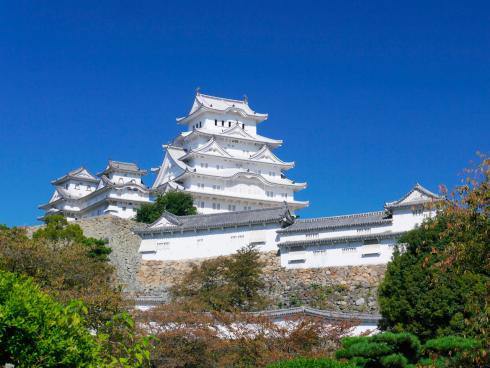 Himeji Castle is the first Japanese World Cultural Heritage Site registered by UNESCO recognized worldwide, It's one of the most beautiful castles in Japan, and often called as "Shirasagi-jo" (White Heron Castle) because of its white plastered walls. After the 5-years restoration work, the castle was fully reopened in March 2015. The scenery from Tenshukaku (castle tower) is magnificent. A guided tour for foreign tourists is available for free of charge. [More]
Takeda Castle Ruins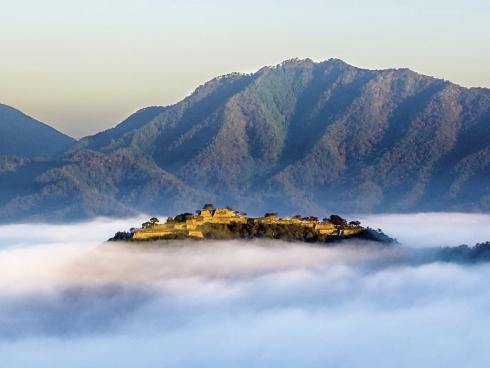 Takeda Castle is built on a mountain 354m above sea level. On the top of the mountain there is a massive stone wall left. This castle is a typical Japanese Yamashiro (mountain castle). In autumn mornings when the weather is fine often fog occurs, and the castle wall appears to float on the clouds. The scenery of the sea of clouds is very impressive. This symbolic scene is the reason why Takeda Castle Ruins is called "Castle in the Sky". [More]
Weathercock House (Kitano Ijinkan)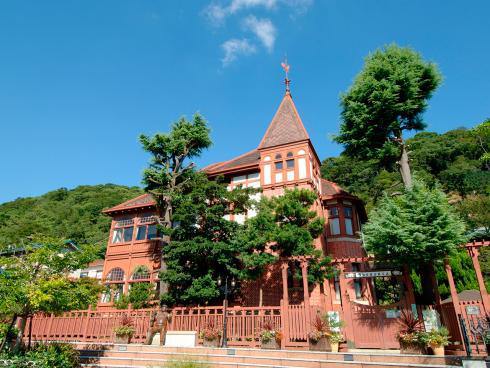 In the Kitano district in Kobe there are many "yokan", or Western-style manors, where the foreigners resided from the late 19th to early 20th centuries. The mansion on Kazami-dori (weathercock) located in Kitano Ijinkan-gai (town of Western-style residences) was formerly the residence of a German merchant who lived in Kobe. The rooftop weathercock and red-brick walls of this manor have come to symbolize the Kitano district. The house is open to the public. [More]
Check also...