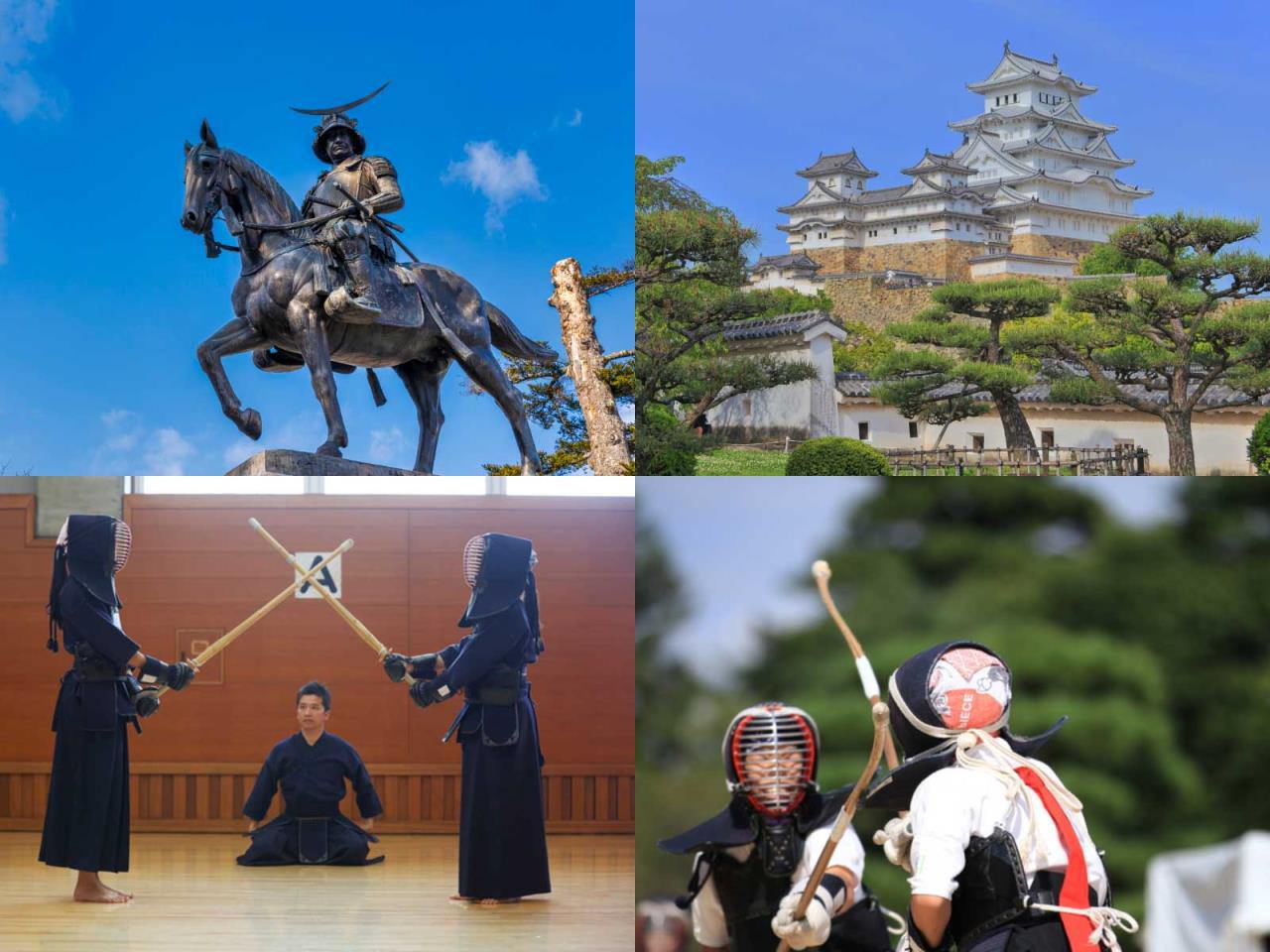 Bushido from the Perspective of Traditional Japanese Martial Arts
"Bushido" (the samurai code of conduct translated as "way of the warrior") has been passed down from generation to generation as a sense of ethics among Japanese people. To this day, the core of this samurai code of chivalry still remains at the heart of the country's traditional martial arts. Read on to learn about some Japanese martial arts that embody bushido, as well as some spots where you can experience the history of Bushido first-hand!
What is Japanese Bushido?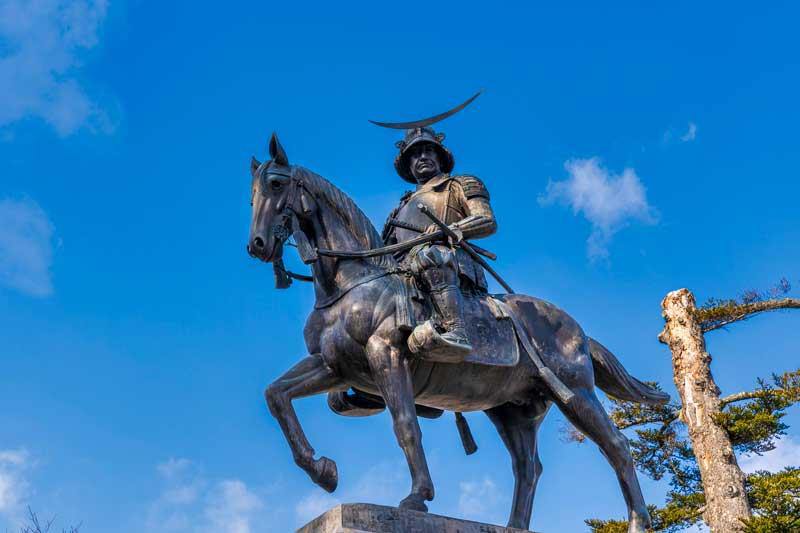 Bushi (samurai), were people who existed in Japan from the 10th century to the 19th century as the ruling class in the country during that time. Their code of conduct and ethics, called "bushido," emphasized bravery, fairness, strength, and the ability to act, and continues to influence the hearts and minds of Japanese people today.
Japanese Martial Arts that Embody Bushido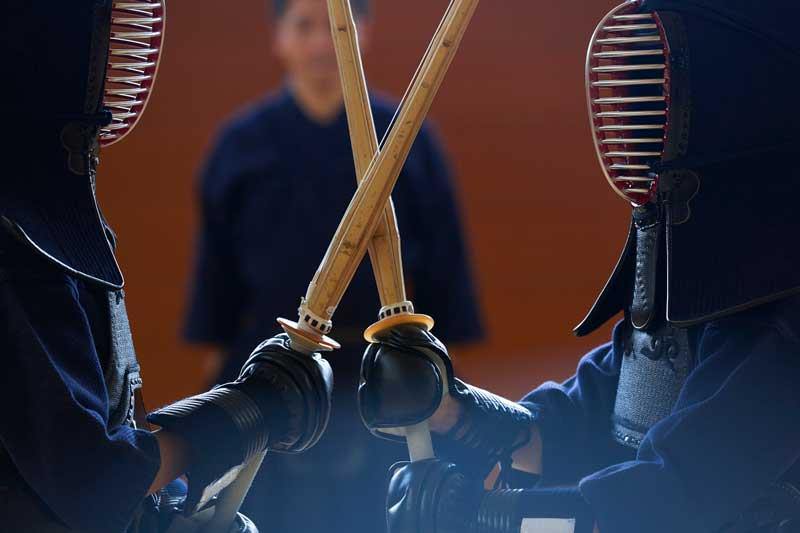 The term "bushi" originally referred to martial arts experts and soldiers. For this reason, samurai since the early modern period were required to learn how to skillfully wield swords and spears, as well as master bare-handed fighting techniques such "jujutsu." The techniques and spirit of samurai have been handed down to the traditional martial arts in Japan today.
Kendo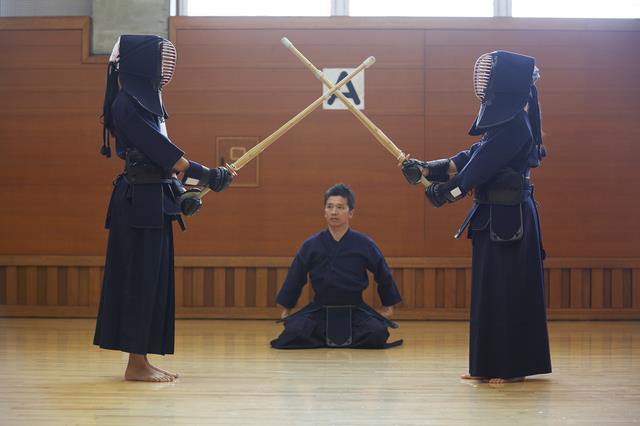 Kenjutsu (swordsmanship) was considered the most essential skill of the samurai in the early modern period, and kendo is the martial art that grew out of that tradition. In this martial art, practitioners clad in protective armor engage in a vigorous battle, striking each other using a training sword made of bamboo called a "shinai." Today, with around 1.8 million practitioners in the country, kendo has become one of the martial arts that best represents Japan.
Judo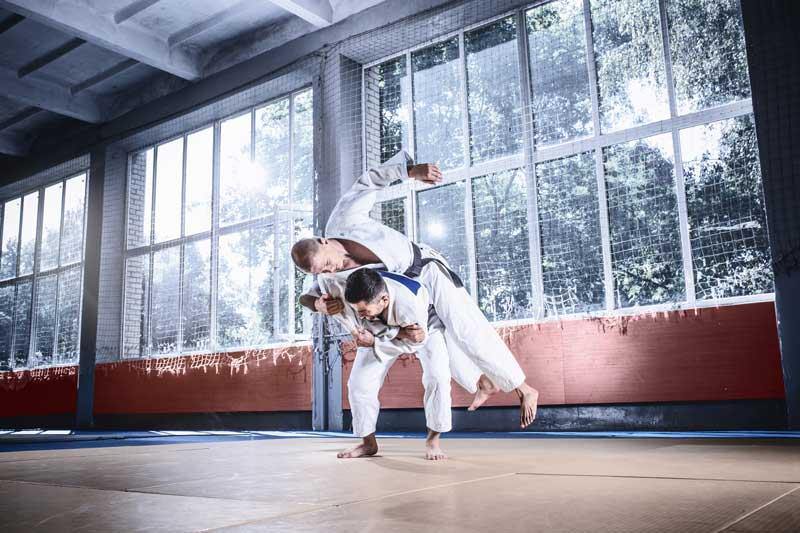 Judo is widely known as a sport and martial art that aims to build a practitioner's character based on ancient Japanese combat techniques using bare hands. It has also become an Olympic event wherein athletes compete by using throwing and restraining techniques to overpower the opponent.
Naginata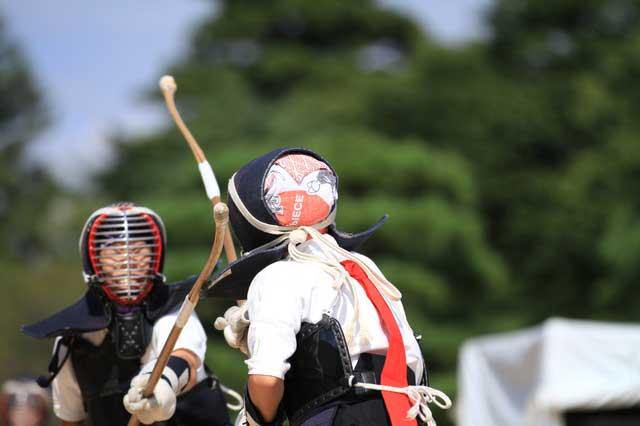 Naginata is an old Japanese weapon with a blade attached to the tip of a long pole. The martial art that is based on this weapon is also called naginata. It thrived as a martial art which women in samurai families practiced, and today is still known as a martial art with many women practitioners.
Aikido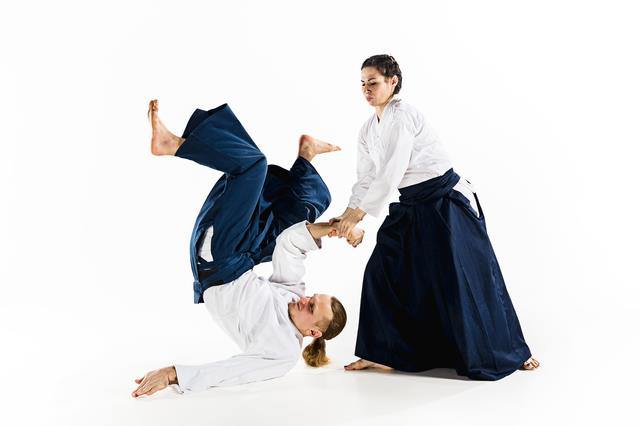 Similar to Judo, aikido is a martial art based on an old martial art that does not use any weapon. Unlike judo, however, practitioners in aikido do not compete for victory, but enhance their skills and strengthen their spirit by repeating offensive and defensive actions. This martial art is also characterized by the fact that practitioners are able to throw to the ground or control a big opponent with minimal force.
Places to Experience Bushido
Japan is home to numerous castles in various regions where lords served by samurai lived. Many of those castles even showcase such things as the armor and swords used by samurai, so they are definitely recommended if you want to get a feel of bushido!
1. Osaka Castle (Osaka)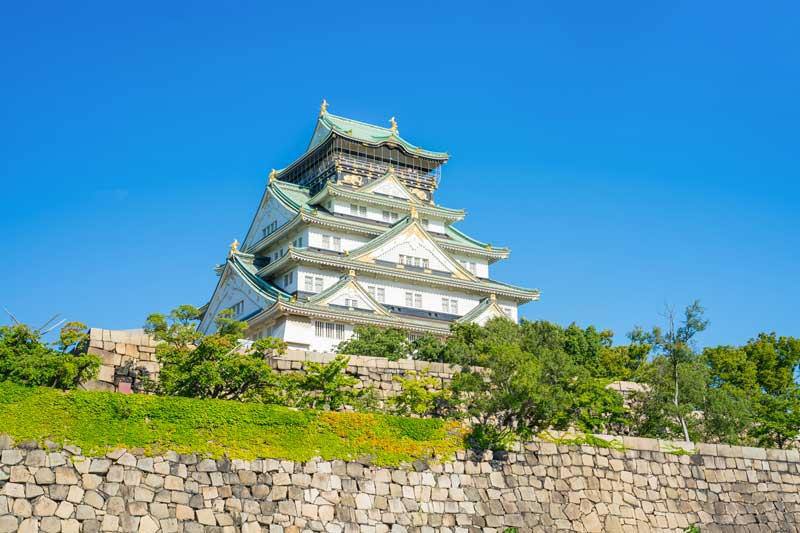 Osaka Castle was the residence of Hideyoshi Toyotomi, the man who unified medieval Japan in the midst of a long period of warfare. Famous as one of the castles that best represent Japan, Osaka Castle has a museum and observatory within its grounds. Apart from the exhibit on armor and other samurai gear, the full-scale model of the Golden Tea Room that was used by Toyotomi for tea ceremonies is also a must-see!
【Facility name】 Osaka Castle
【Opening hours】 9:00 am - 5:00 pm (last admission at 4:30 pm)
【Days Closed】 December 28th - January 1st
【Price】 High School Students and Older: 600 JPY
【URL】
Official Homepage
KANSAI Tourism Bureau Homepage
【Address】 1-1, Osakajo, Chuo-ku, Osaka-shi, Osaka
【Google Map URL】 GoogleMap
2. Himeji Castle (Hyogo)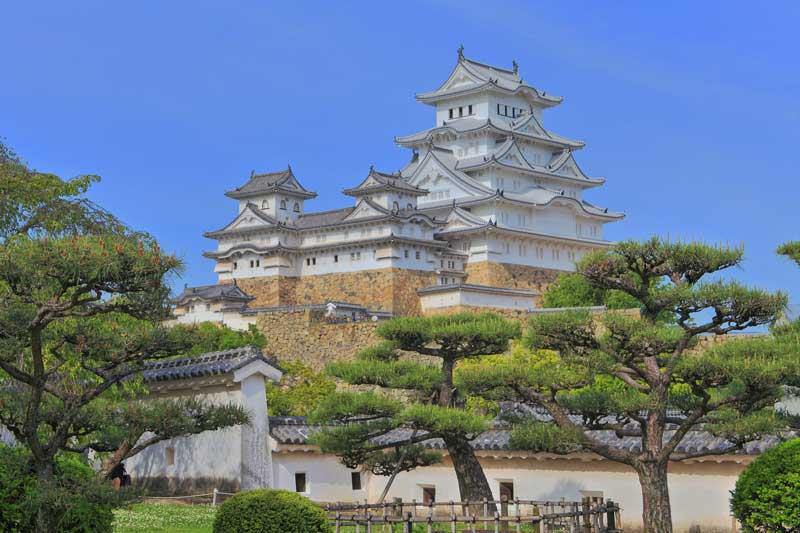 Designated as a national treasure of Japan and registered as a UNESCO World Heritage Site, Himeji Castle is one of Japan's most famous castles, with a history spanning over 400 years. The power and beauty of its landscaped kuruwa (castle compound) and enormous five-level, seven-story castle tower set against the blue sky will surely take your breath away.
【Facility name】 Himeji Castle
【Opening hours】 9:00 am - 5:00 pm (last admission is usually at 4:00 pm, but from April 27th to August 31st, the castle is open until 6:00 pm and last admission is at 5:00 pm)
【Days Closed】 December 29th and 30th
【Price】 Adults: 1,000 JPY, Elementary, Middle and High School Students: 300 JPY
【URL】
Official Homepage
KANSAI Tourism Bureau Homepage
【Address】 68, Honmachi, Himeji-shi, Hyogo
【Google Map URL】 GoogleMap
3. Kishiwada Castle (Osaka)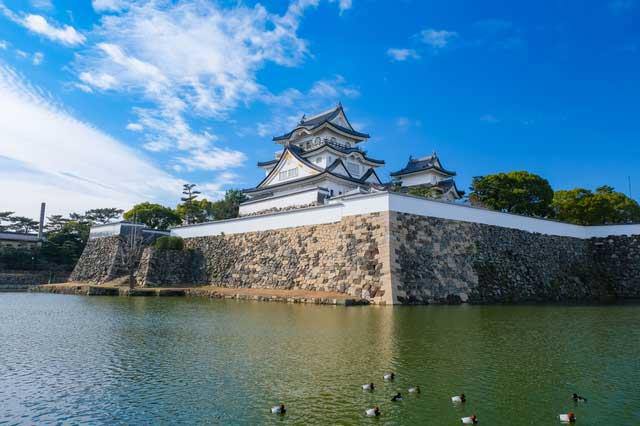 Just a 20-minute car ride away from Kansai Airport is the historic Kishiwada castle, originally built in 1585. It was later destroyed in a fire, but the current structure was reconstructed in 1954, retaining the appearance of the original and allowing a glimpse into history. Climbing to the top of the castle tower reveals sweeping views of Kishiwada Castle Garden (Hachijin no Niwa), which is officially designated as a Place of Scenic Beauty by the Japanese government. The interior of the castle houses various exhibits detailing the history of Kishiwada castle, as well as a space where visitors can try on samurai armor. Use the experiences offered at this castle to deepen your understanding of Japan's bushido culture!
【Facility name】 Kishiwada Castle
【Opening hours】 10:00 am - 5:00 pm (Last entry at 4:00 pm)
【Days Closed】 Mondays (except when Monday is a national holiday or on Mondays during the Castle Festival period (April 1st - 15th), in which case the castle is open), the New Year holiday
【Price】 Adults: 300 JPY, Middle school students and younger: free
【URL】
Kishiwada City Official Homepage
KANSAI Tourism Bureau Homepage
【Address】 9-1, Kishiki-cho, Kishiwada-shi, Osaka
【Google Map URL】 GoogleMap
The spirit of bushido has been passed on not just to martial arts, but also to traditional Japanese arts such as tea ceremony and flower arrangement. So, why not try to feel closer to the spirit of the samurai by trying out one of the martial arts or visiting the spots listed in this article?