Access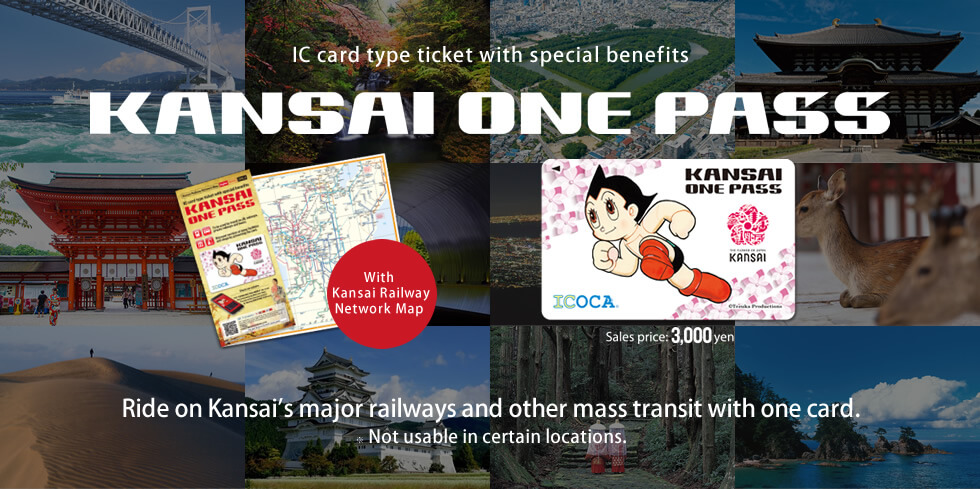 Travel Around Kansai with Just one IC card and a smartphone
For foreign visitors only. With a KANSAI ONE PASS, you can smoothly make connections with any major trains in the Kansai region without buying tickets each time. What's more, by showing it at the sightseeing spots,you may receive discount services. Check the KANSAI ONE PASS site with your smartphone for more details.
With Kansai Railway Network Map
※Please note maximum refilling amount is 20,000 yen. ※KANSAI ONE PASS is sold only to and can only be used by foreign visitors, who hold passports issued by foreign governments with the resident status of "temporary visitor."(It may not be transferred.)
※Please pardon the case of out of stock.
※Cash payment only
No need to buy a ticket every time you get on the train. The card is rechargeable

You can search sightseeing spots by category or area!

Full of tourist information including useful directions.

Show the card at KIX for special offers!