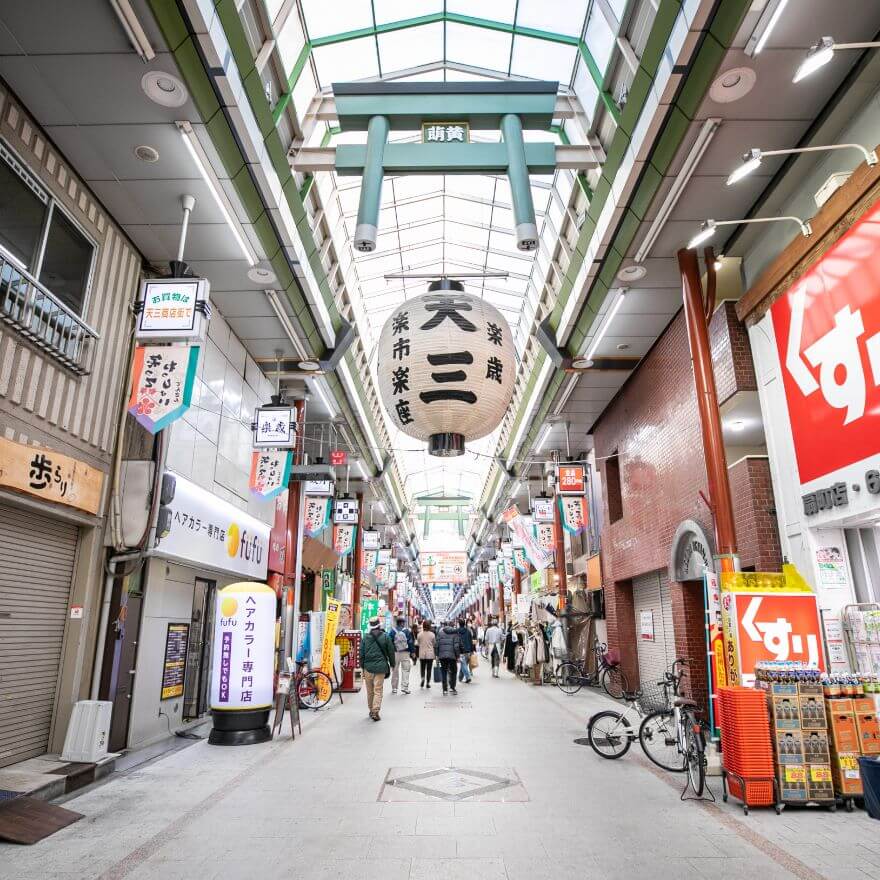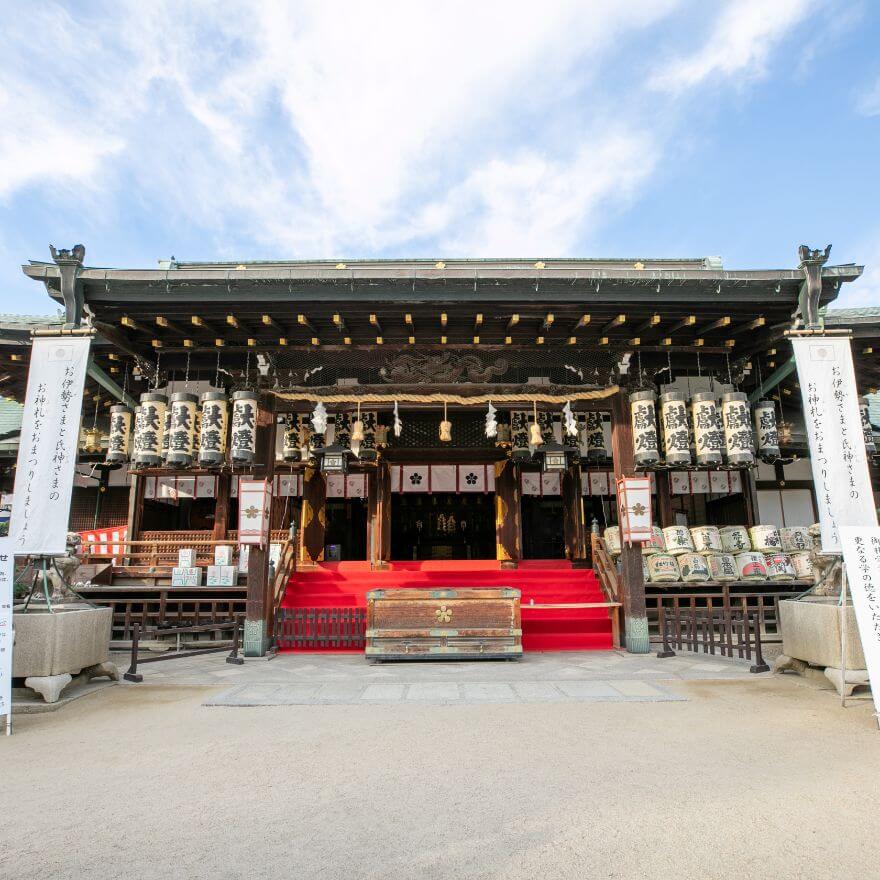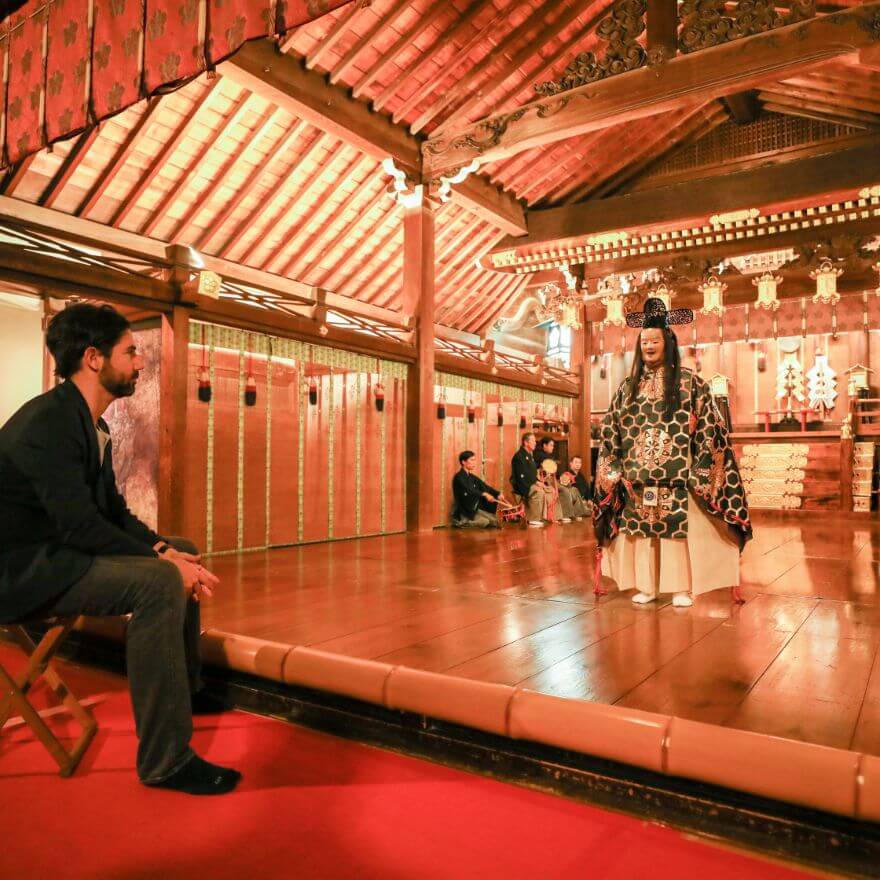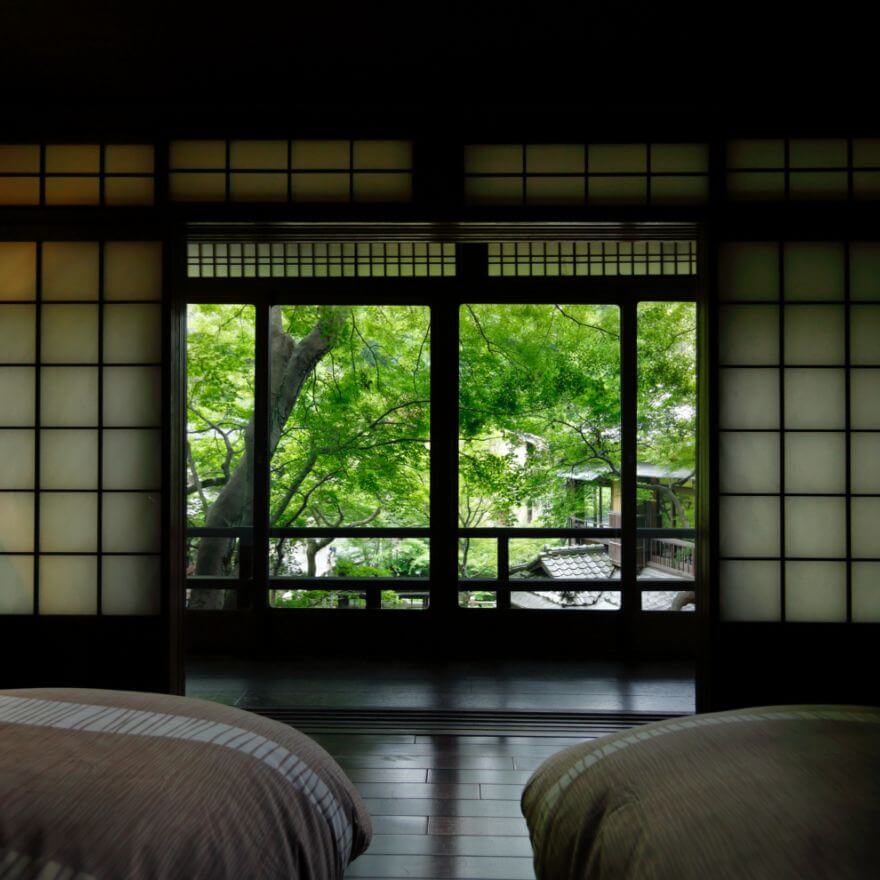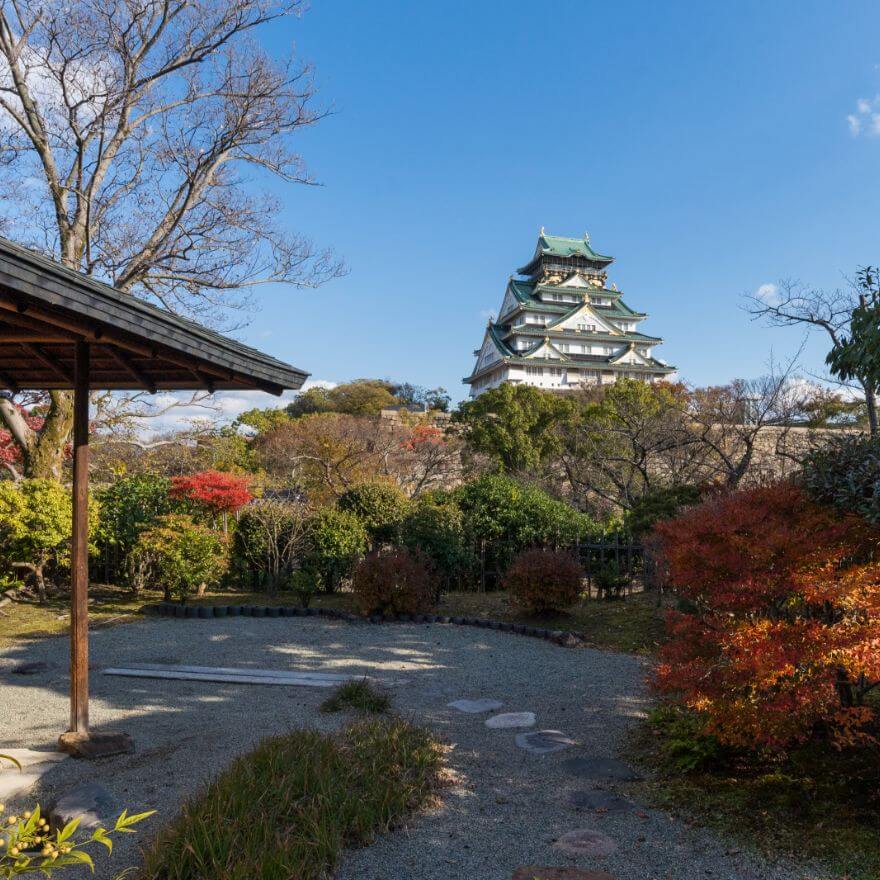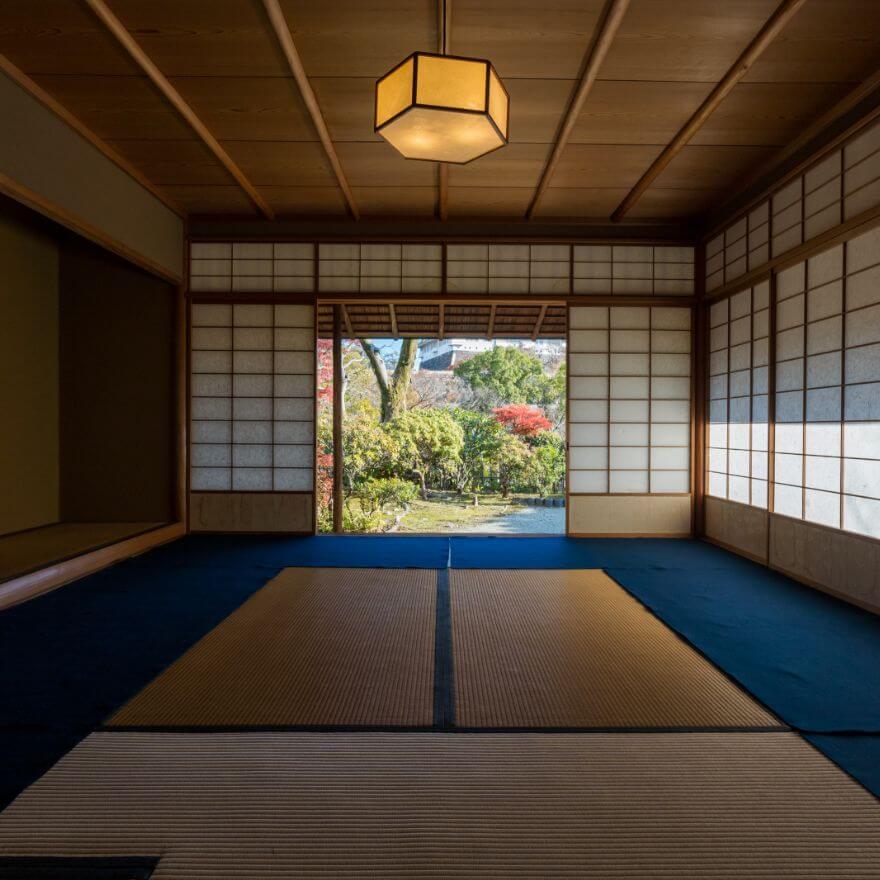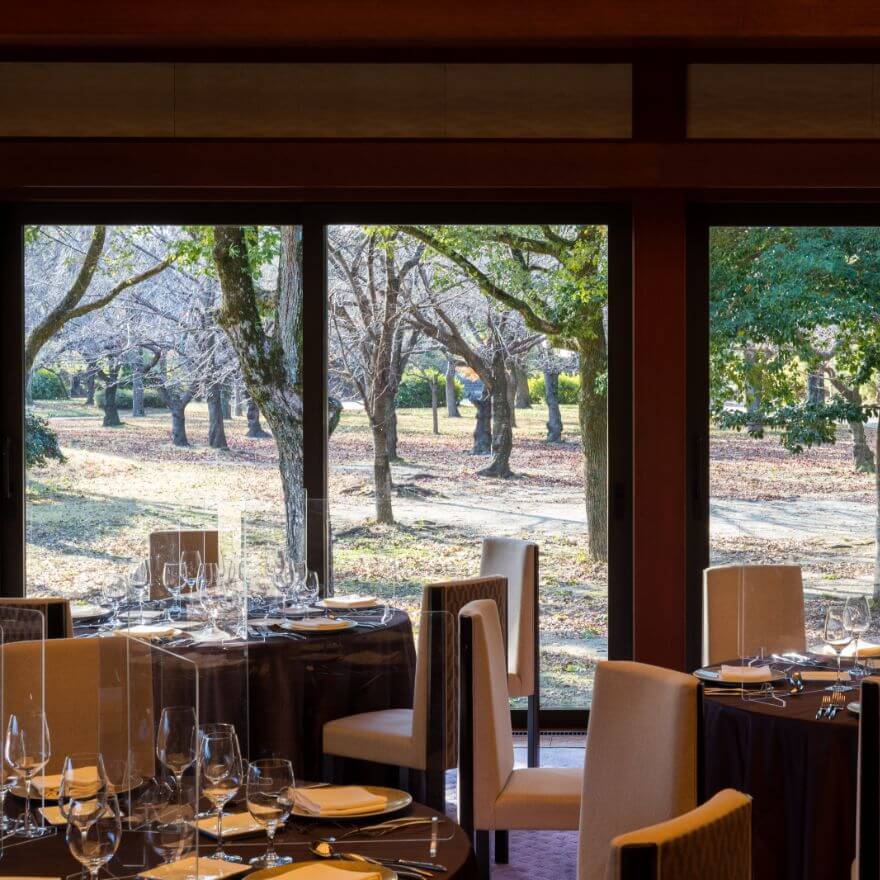 A special cultural experience that emphasizes fun in OSAKA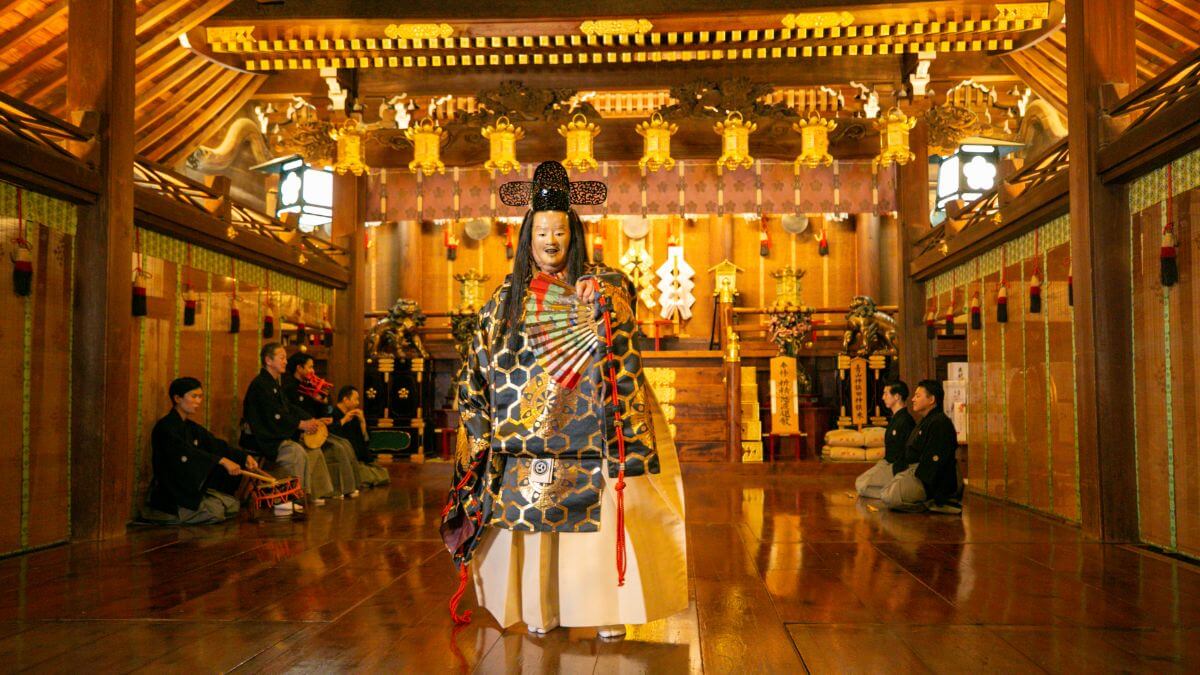 Witness the excellence of true Japanese culture in the Kansai region, the reputed home of ironically Japanese traditions and essence. Take part in a custom-tailored tour to meet world-class artisans in exclusive spaces like never seen before.
Here in Osaka, The central focus of this tour is a unique cultural experience at 「Osaka Temmangu Shrine」, which boasts a history of over 1,300 years. You'll also have the chance to explore 「Tenjinbashisuji Shopping Street」, famed as Japan's longest shopping street, and enjoy lunch with 「Osaka Castle」 as a backdrop. Throughout the tour, you'll be immersed in the culture and spirit of Osaka, and discover for yourself why it flourished as a merchant city.
Day1
3:40 p.m.


Shin-Osaka Station
1
4:00 p.m
Tenjinbashisuji Shopping Street
With a total length of 2.6 kilometers, 「Tenjinbashisuji Shopping Street」 is known as the longest shopping street in Japan. Its history begins approximately 350 years ago, when it prospered as a shrine town of Osaka Temmangu Shrine. Today, the shopping street is subdivided into several sections, from 1-chome to 6-chome. More than half of these sections feature shopping arcades that can be enjoyed in comfort even in rainy weather, no umbrella required. More than 800 shops, which include delicatessen, tofu, croquette, pottery, and clothing shops, provide endless options. Among them are shops that boast long histories, including a wagashiya (traditional confectionary shop) that opened in 1868, long-established restaurants, and a cutlery shop that's been in business for over 200 years. Meet diverse people and feel the warmth the people of Osaka are known for while exploring the long line of shops, snacking as you go. Guides familiar with the shopping street will be happy to show you around as long as time permits.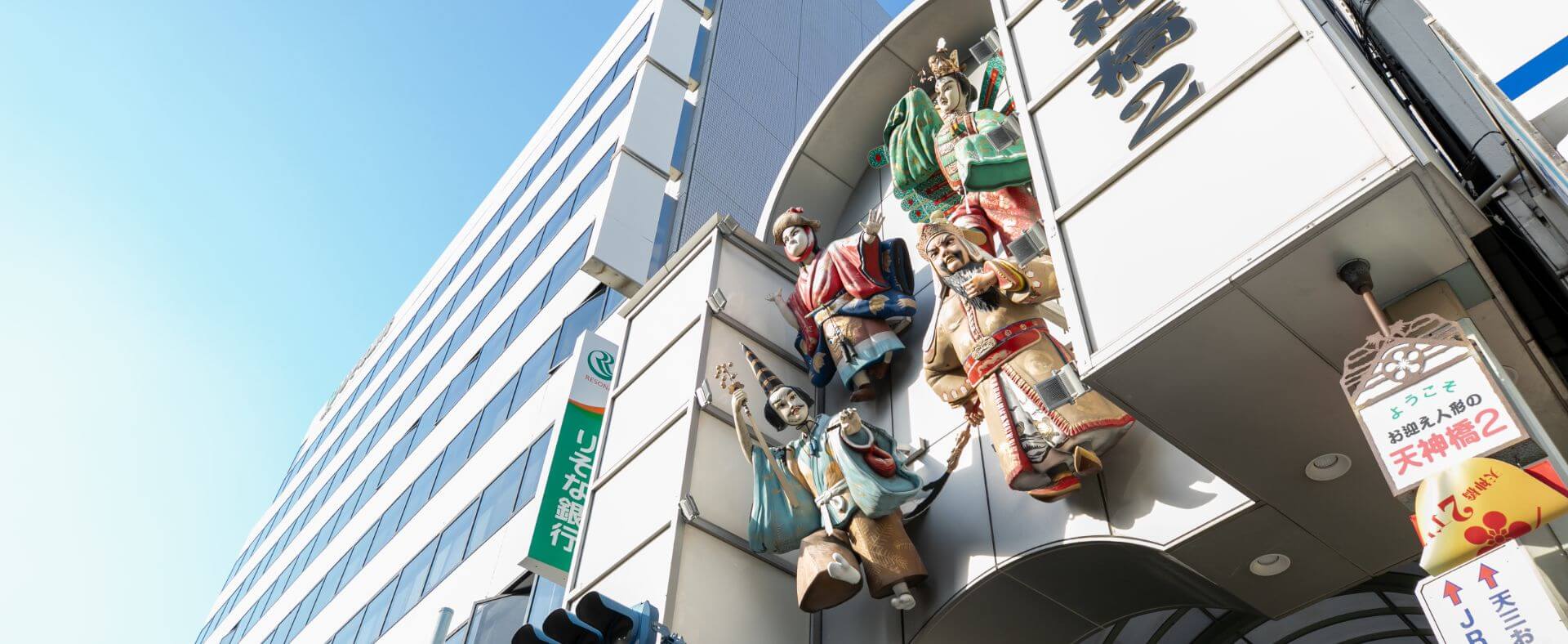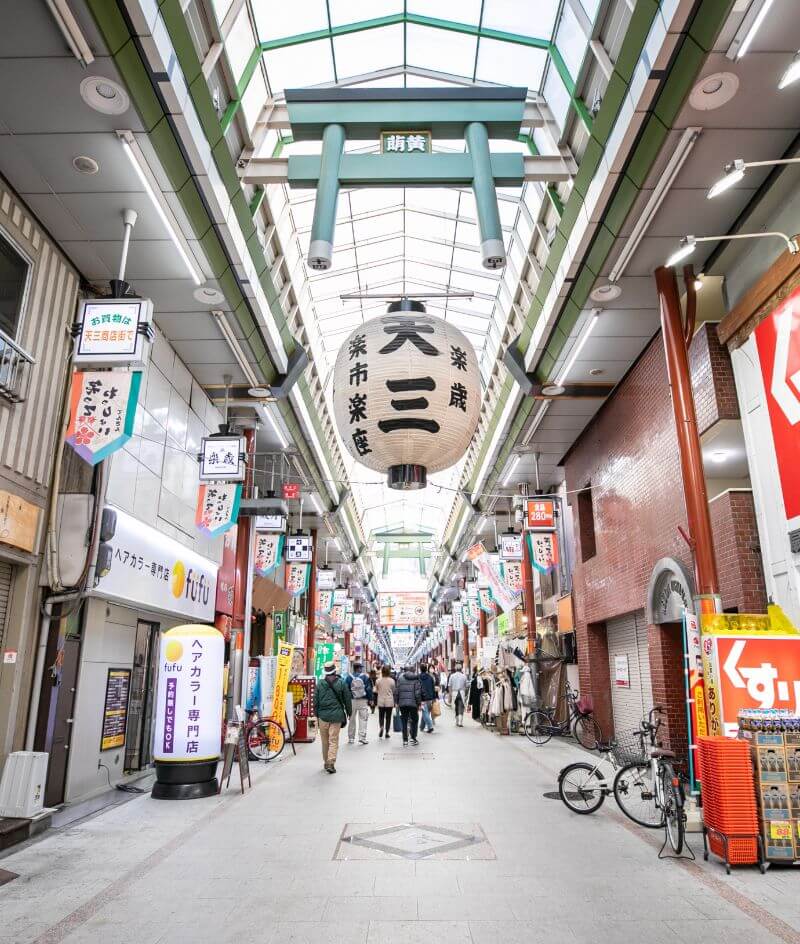 2
5:00 p.m.
Osaka Temmangu Shrine
The Tenjin Matsuri, a summer highlight in the Kansai region, is one of Japan's three most important festivals. The festival is held at 「Osaka Temmangu」, a shrine founded over 1,300 years ago that enshrines Sugawara-no-michizane, a poet, scholar, and politician of the Heian Period now revered as the deity of scholarship. This connection to learning sees the shrine visited by scores of students and their families every year during exam season to pray for success. The shrine has long been a spiritual center for locals and the people of Osaka in general, and in addition to study-related blessings, it grants divine favors related to success in life, marriage, and ceremonial cleansing among other areas. The focus of this tour will be a special cultural experience in the Main Shrine of Osaka Temmangu Shrine.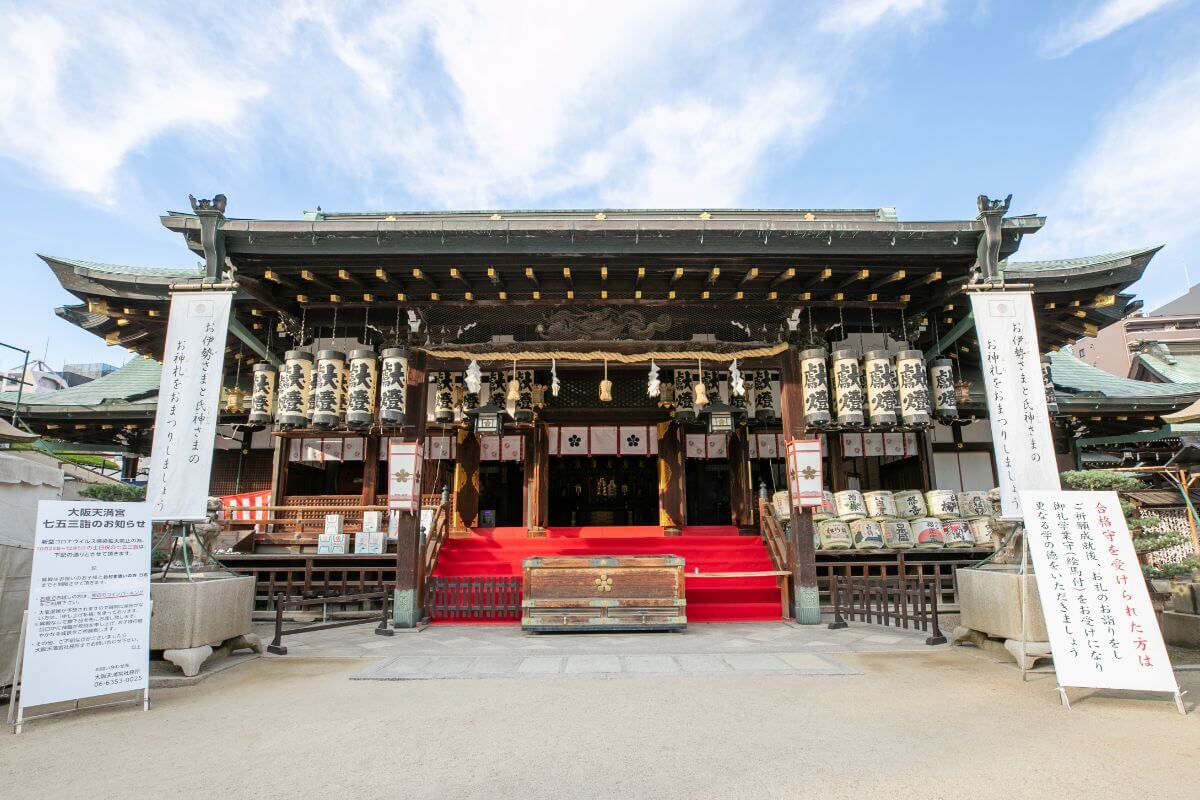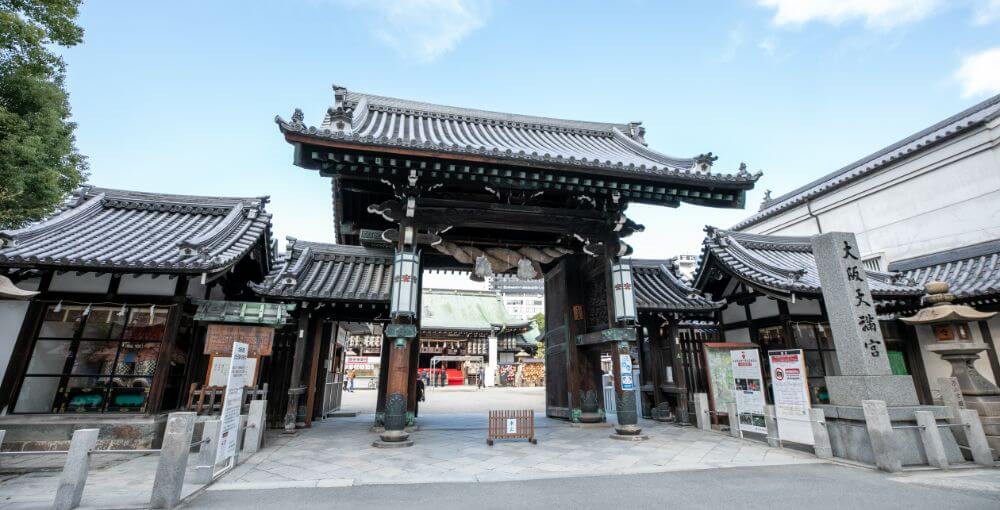 3
6:00 p.m.
Noh Performance
Special Cultural Experience
The Main Shrine, which forms the center of Osaka Temmangu Shrine, was destroyed in a fire in 1837 during the Oshio Heihachiro Rebellion. About six years later, in 1843, the shrine was rebuilt by shrine parishioners, devotees, and dedicated volunteers from all over Osaka, and even during the air raids of World War II, it largely escaped lasting damage thanks to the help of shrine parishioners. The building is said to be a masterpiece of the gongen-zukuri style, and it is actually the largest wooden structure in Osaka Prefecture. Under normal circumstances, it is used only for rituals and devotional ceremonies, but for this tour, permission has been granted to use the building as the stage for a private showing of noh theatre. The Ueno family, one of the Kansai region's leading noh families, will perform. Practitioners of the Kanze style of noh, the Ueno family has maintained the style over many generations and is considered one of the most prestigious families in noh. The stage performance, led by Tomoyoshi Ueno, Holder of Important Intangible Cultural Property, is a showcase for the highest level of Japanese classical performing arts. Regardless of mother tongue and culture, the performance is sure to be emotionally moving.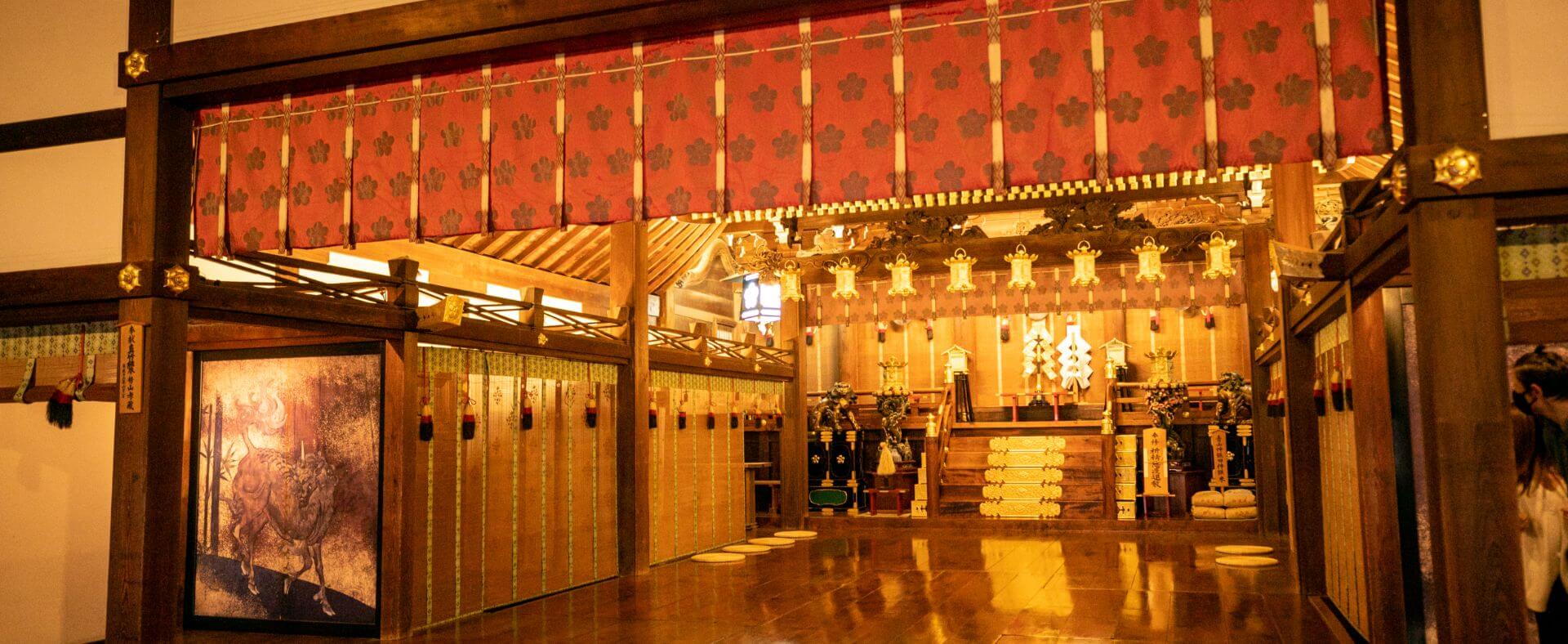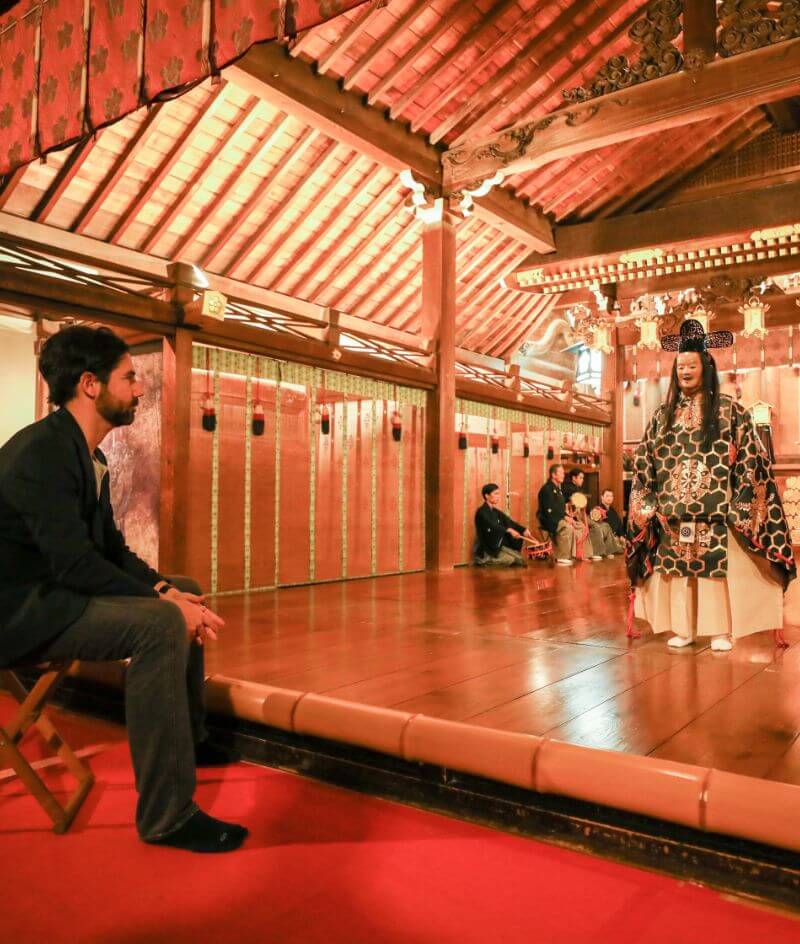 4
7:30 p.m.
Otowa Sansou
Mino Quasi-National Park stuns year-round with seasonal scenery including cherry blossoms, colorful autumn foliage, and frost-covered trees. Located in the midst of the park's stunning nature is 「Otowa Sansou」. A renovated residence originally built in 1926, Otowa Sansou is a Japanese-style building whose guest rooms boast views of mountains and rivers, and of the trees, waterfalls, and other features of the gardens that surround it. In addition to the family-friendly traditional Japanese baths, a hot-stone bath and ashiyu footbath are available to help you wash away your fatigue and unwind. For dinner, choose between sushi prepared before your eyes by sushi artisans and kaiseki ryori, a multi-course formal meal prepared with only the finest ingredients.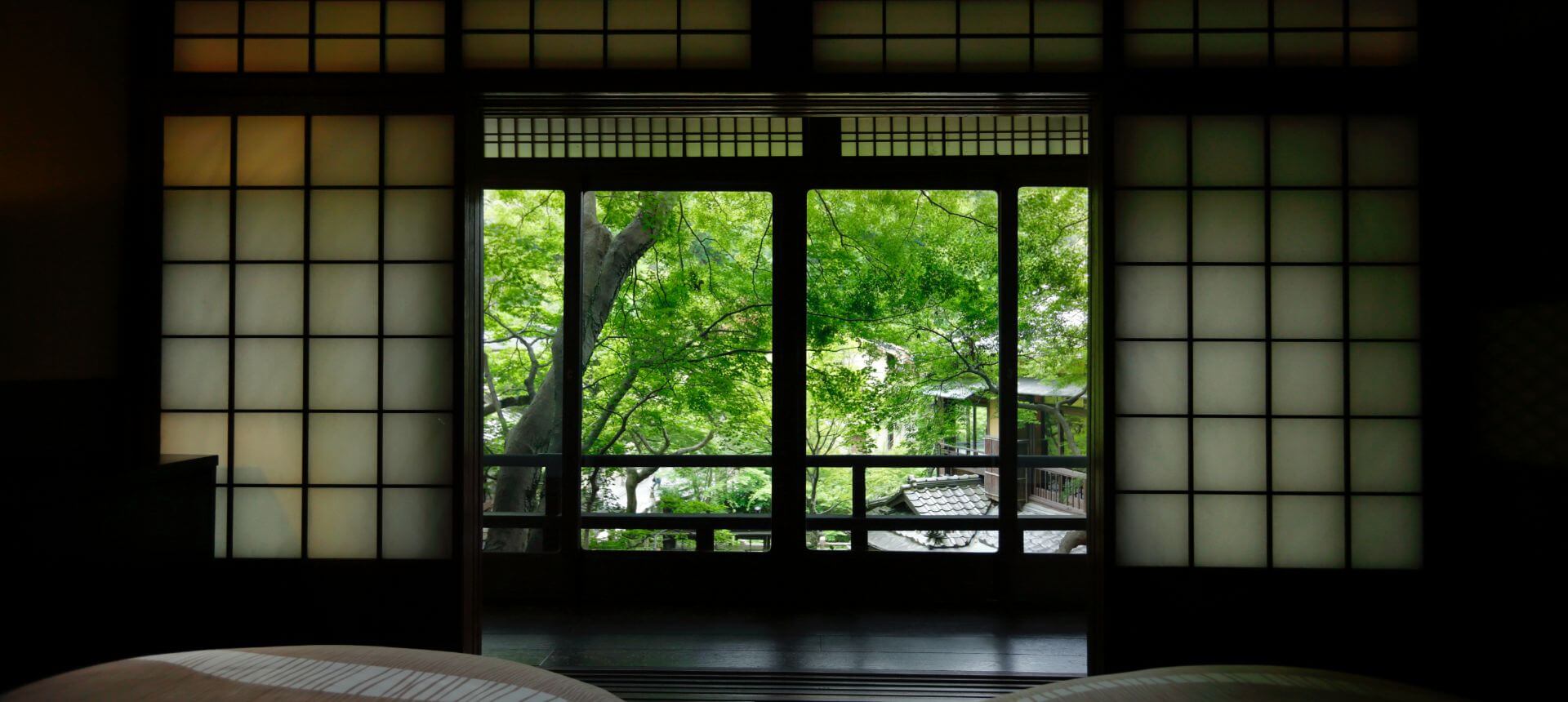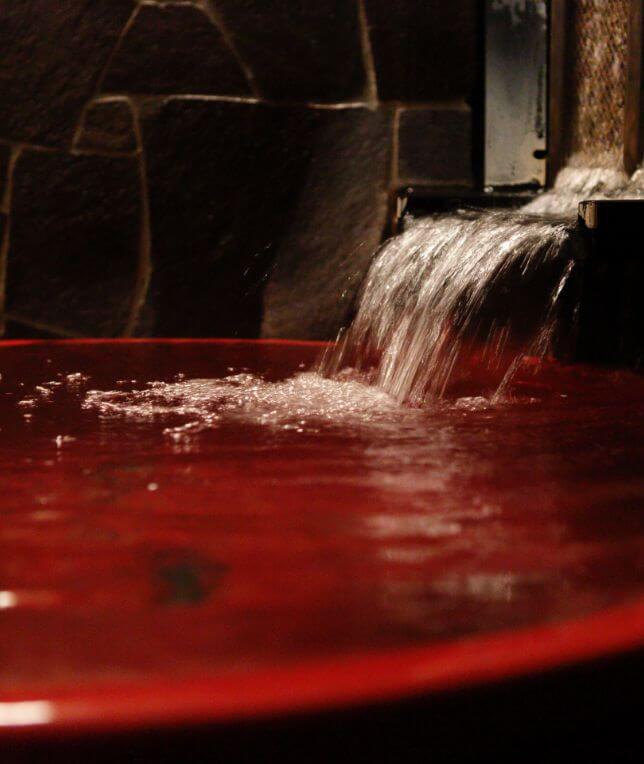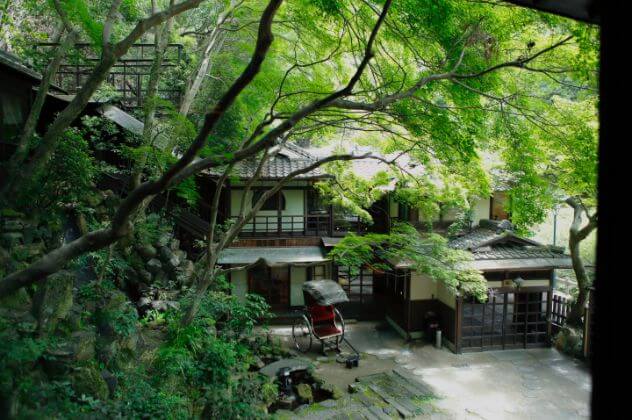 Day2
5
11:30 a.m.
Osaka Castle
The impressive [Osaka Castle], with its main keep towering five tiers and six floors above its surroundings from atop a majestic stone wall, is a symbol of Osaka well known both in Japan and abroad. The spectacular exterior of the castle is enough to render a visitor speechless, with ornamentation that includes tiger motifs and golden shachihoko, a mythological animal with the head of a tiger and body of a fish. The interior of the building houses a public museum. This tour uses the castle as a backdrop for tea ceremony and a delicious meal.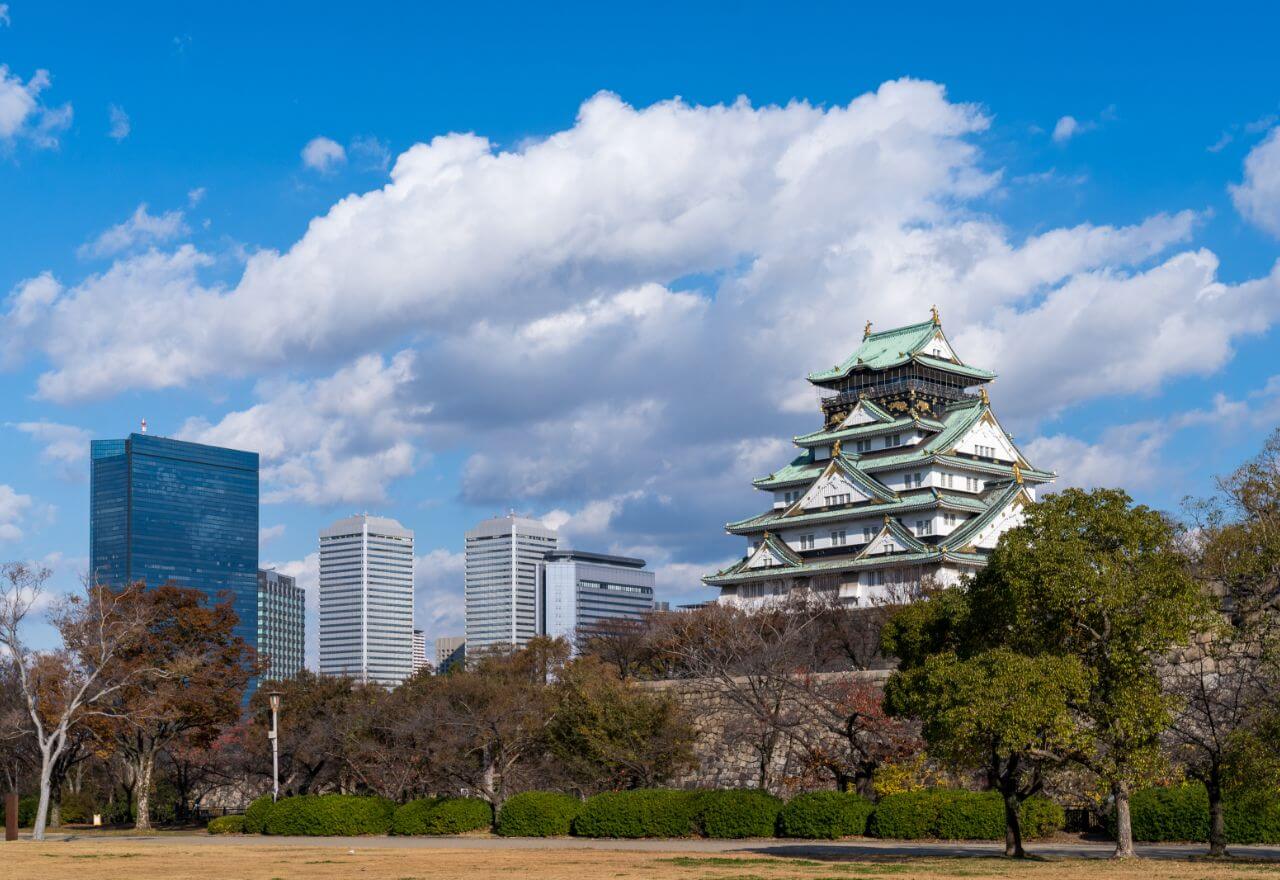 6
12:30 p.m.
Osaka Geihinkan
Enjoy a sumptuous lunch at 「Osaka Geihinkan」, located on the site of the residence of Nene, the wife of Toyotomi Hideyoshi. Osaka Geihinkan was the venue for the G20 Osaka Summit dinner in 2019 and is as prestigious as one would imagine for a dining hall serving guests of the state. The classical stucco-style paintwork of the building's interior provides a sophisticated design, while the grounds boast a stunning about 65,000-square-meters Japanese garden. The restaurant serves French cuisine prepared by Chef Shu Ishii, a leading figure in the Kansai region's culinary scene. Enjoy Chef Ishii's menu featuring fresh local vegetables, A5-ranked wagyu beef, and other prime ingredients in dishes that exemplify each of the ingredient's best qualities.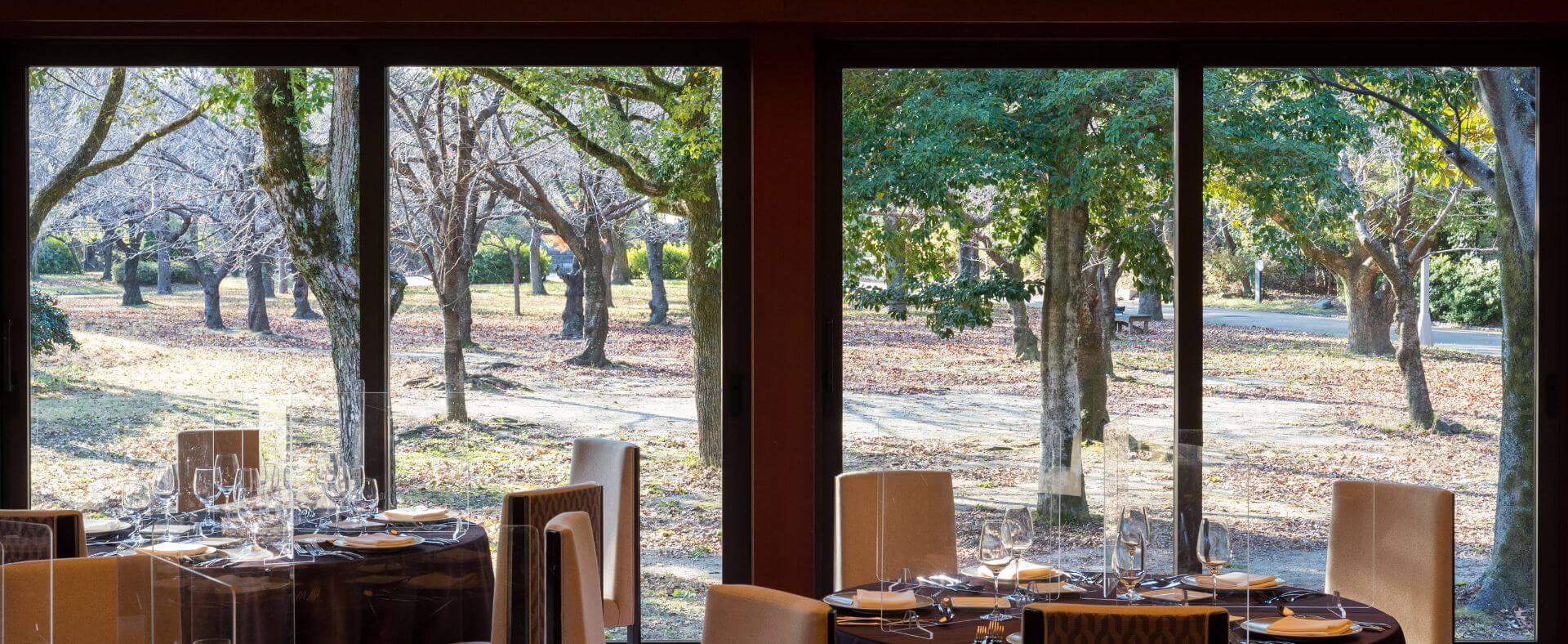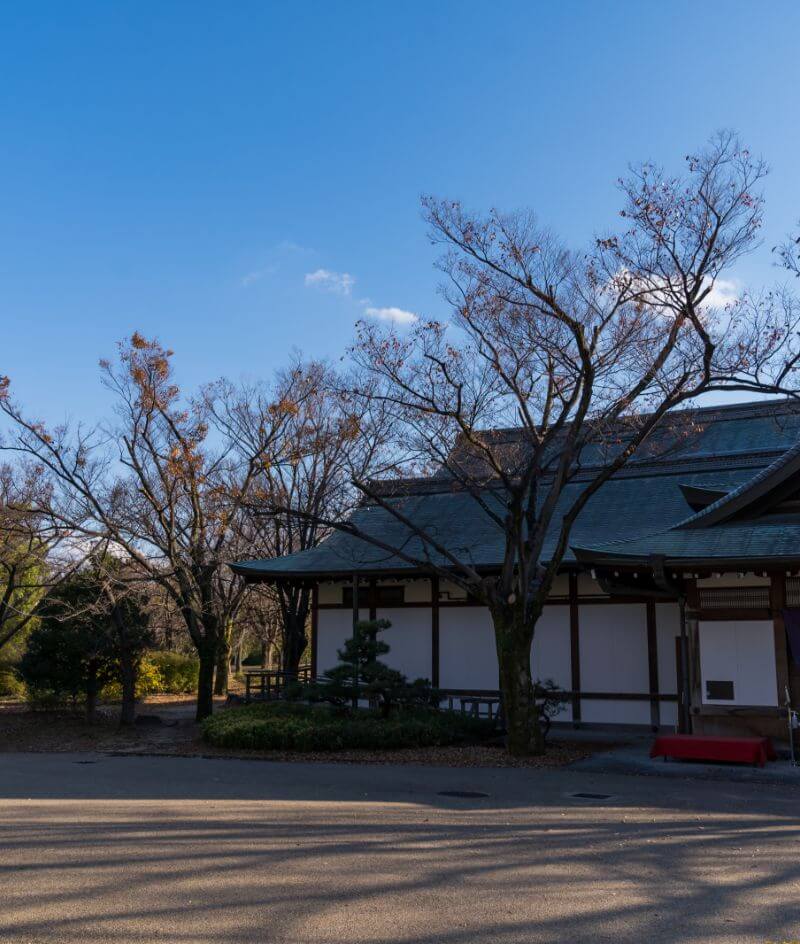 2:30 p.m.


Shin-Osaka Station
About this tour
This tour has been planned as part of our efforts to help achieve the SDGs (Sustainable Development Goals) adopted by the United Nations in 2015. A portion of tour fees paid by all participants will be used to maintain and pass on the tangible and intangible cultural assets of Kansai, the origin of Japanese culture, to the next generation. This aims to create a positive cycle of cultural tourism; we look forward to your participation.
Ask a Trip Designer