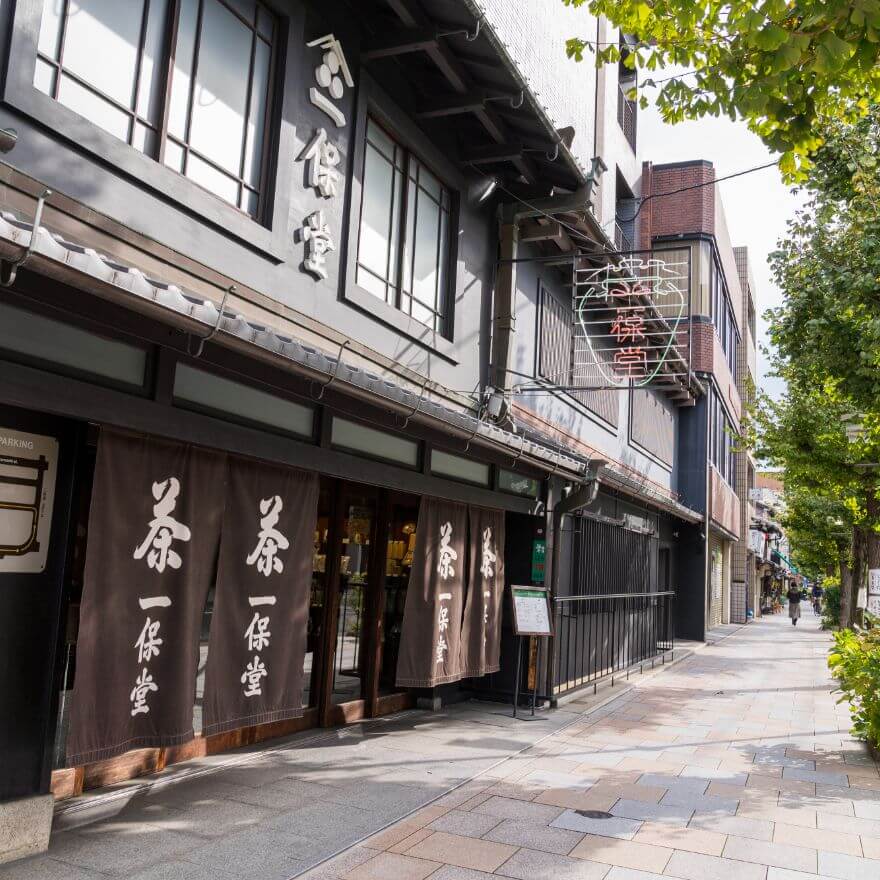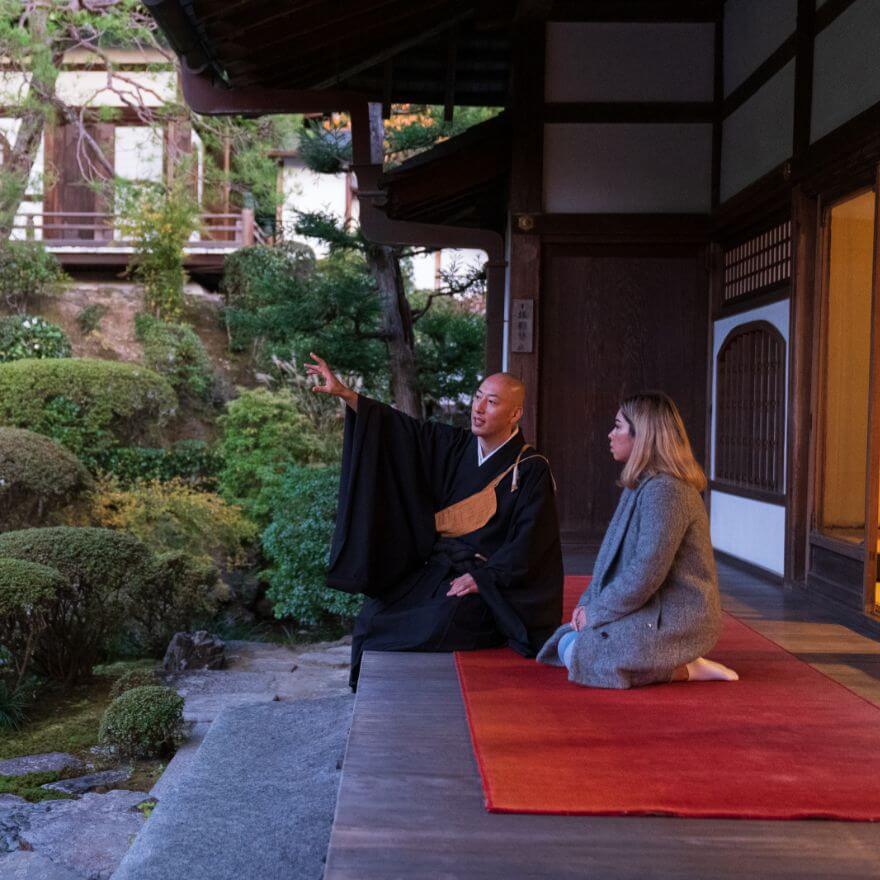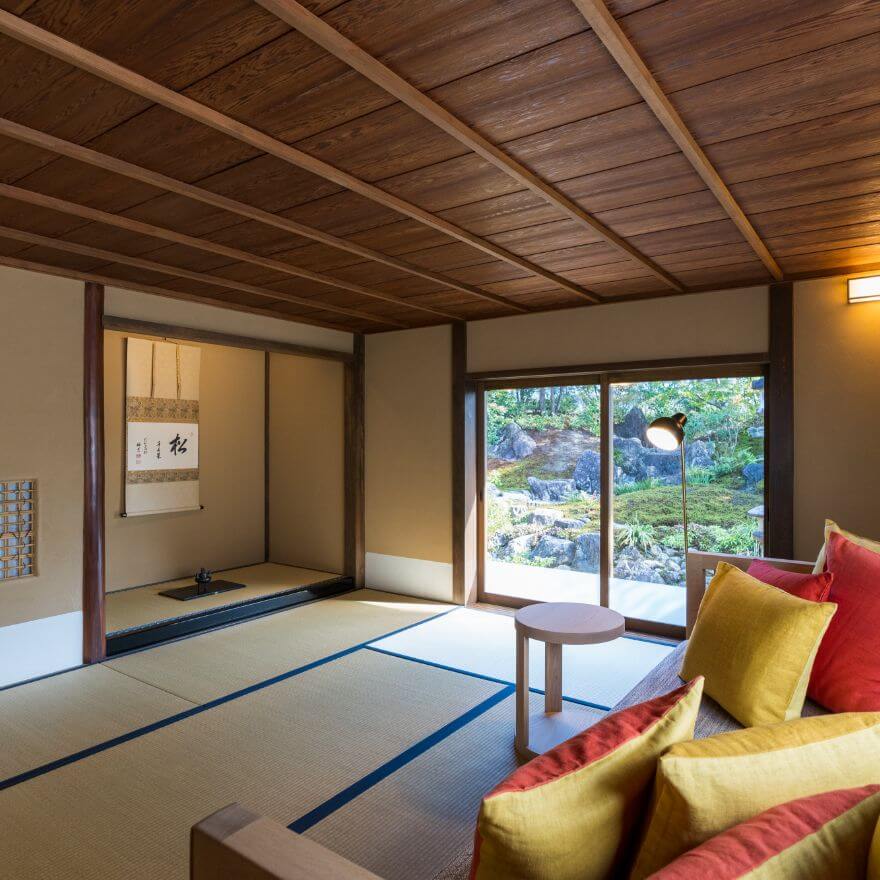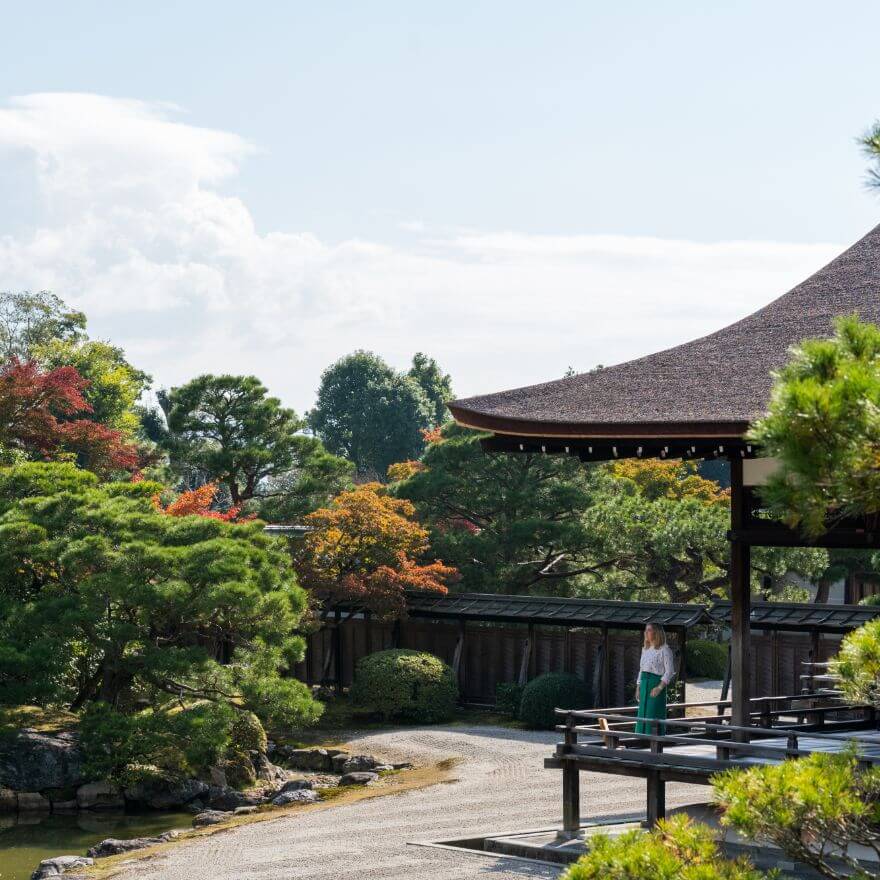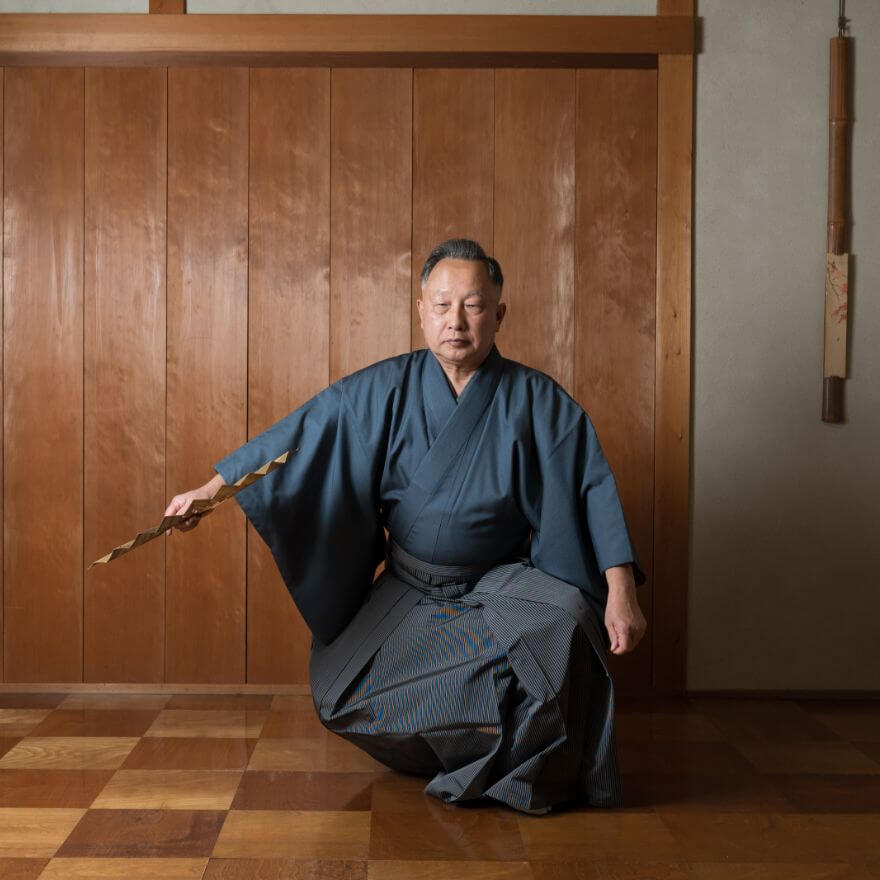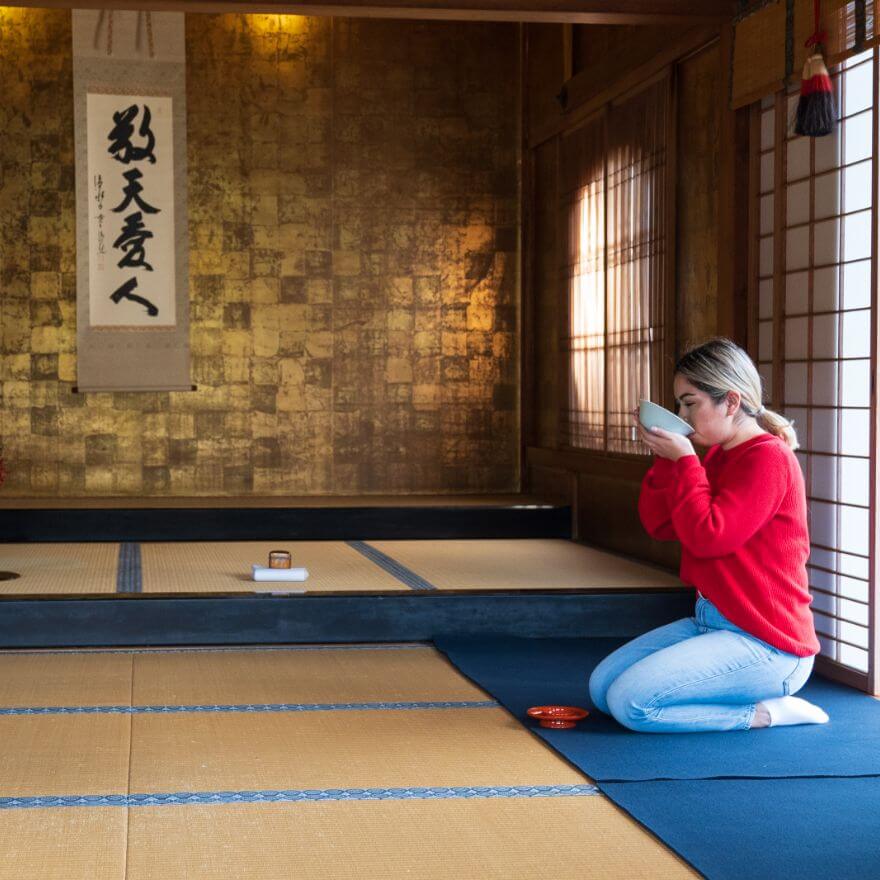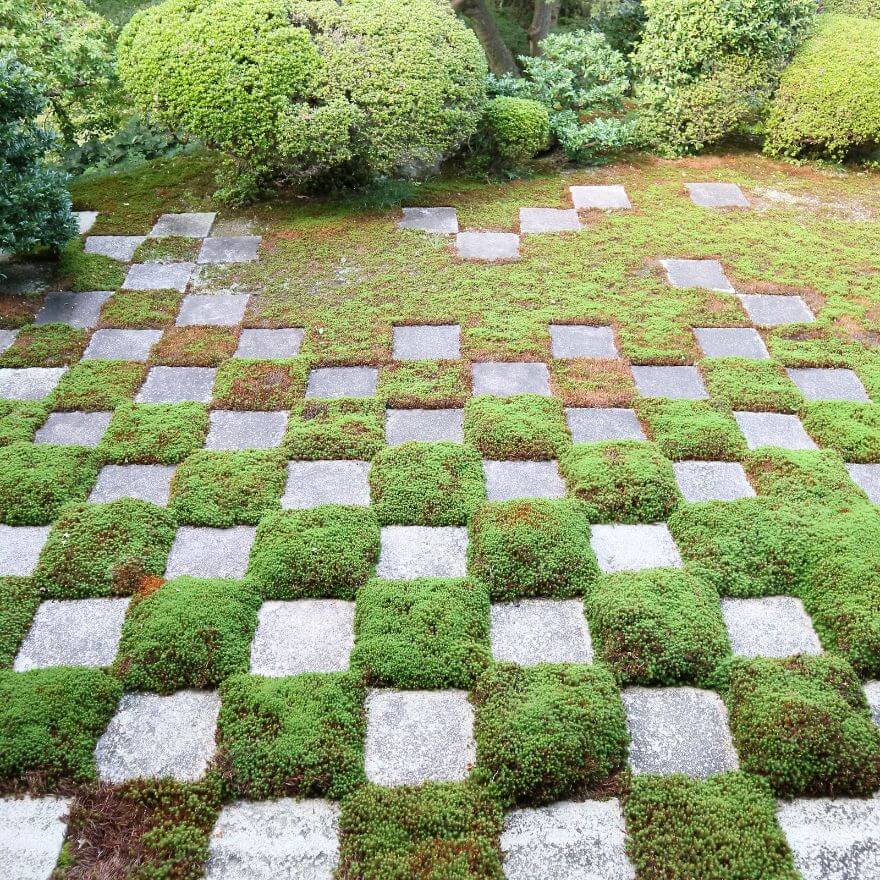 Discovery authentic and soul-stirring experiences in KYOTO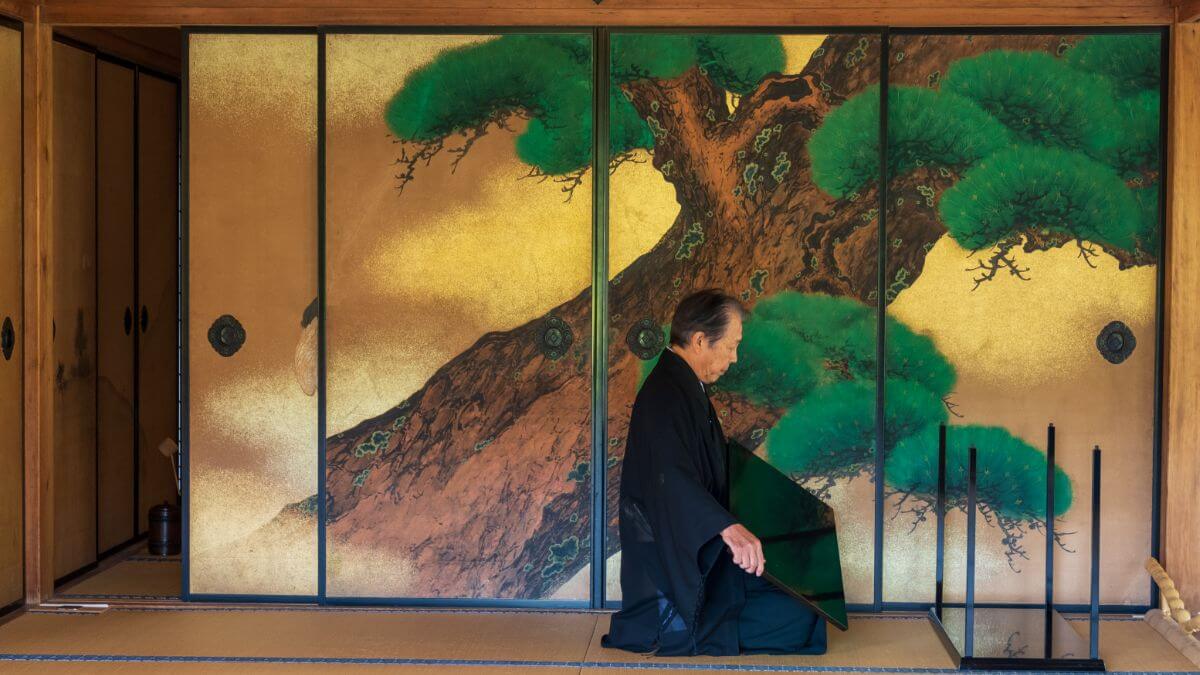 Witness the excellence of true Japanese culture in the Kansai region, the reputed home of ironically Japanese traditions and essence. Take part in a custom-tailored tour to meet world-class artisans in exclusive spaces like never seen before.
Here in Kyoto, an exclusive visit to Kiyomizu-dera Temple, a registered World Heritage Site and iconic Kyoto landmark, followed by a tour and one-of-a-kind stay at Ninna-ji Temple. Dive deep into Japan's traditional performing arts through a tea ceremony and Nogaku, a form of traditional Japanese theater. Visit Nihon-teien, Japanese formal gardens, and meet with a famous Japanese garden designer to learn in detail about the unique sensibilities of Japanese gardens.
Day1
1
10:00 a.m.
Ippodo Tea Kyoto Main Store
Participate in a Japanese tea workshop held at the historic Ippodo Tea shop, a tea specialist founded in 1717, and one of the most prestigious names in Japanese tea. Taste eight types of tea while learning about the history of Japanese tea, how to choose tea leaves, and tips on how to brew to perfection. Experience the unique qualities and taste of Japanese tea by comparing common leaves to the highest grades of tea while pairing them with traditional Japanese wagashi sweets. A blind tasting experience is offered upon request for those who want to put their tastebuds to the test.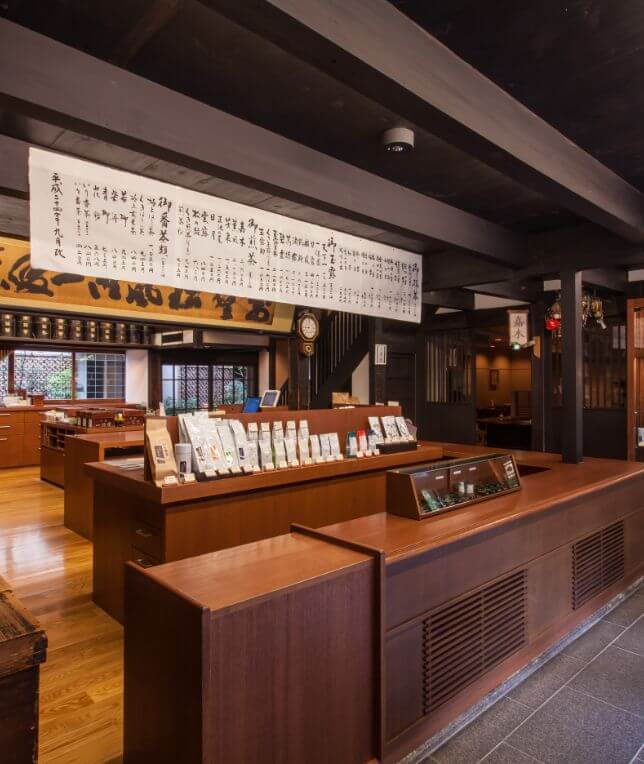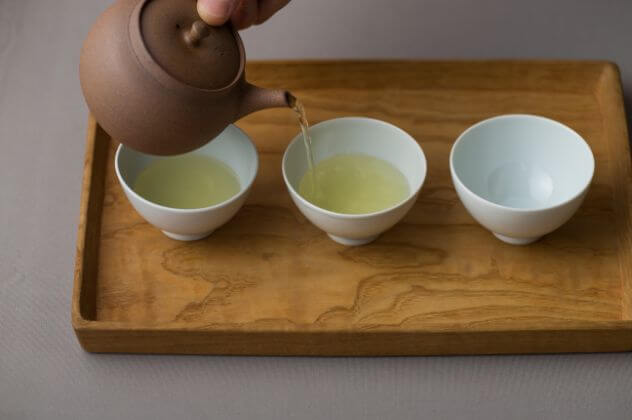 2
12:00 p.m.
Shinmonzen Yonemura
Lunch will be at a restaurant that received two stars in the 2020 Michelin Guide. Chef Yonemura Masayasu dishes innovative cuisine that marries his French-cuisine background with the essence of Japanese cuisine. The attention to detail in the restaurant is not only on the food, but in the atmosphere as well, which preserves a traditional Japanese home while incorporating contemporary European arts and antiques.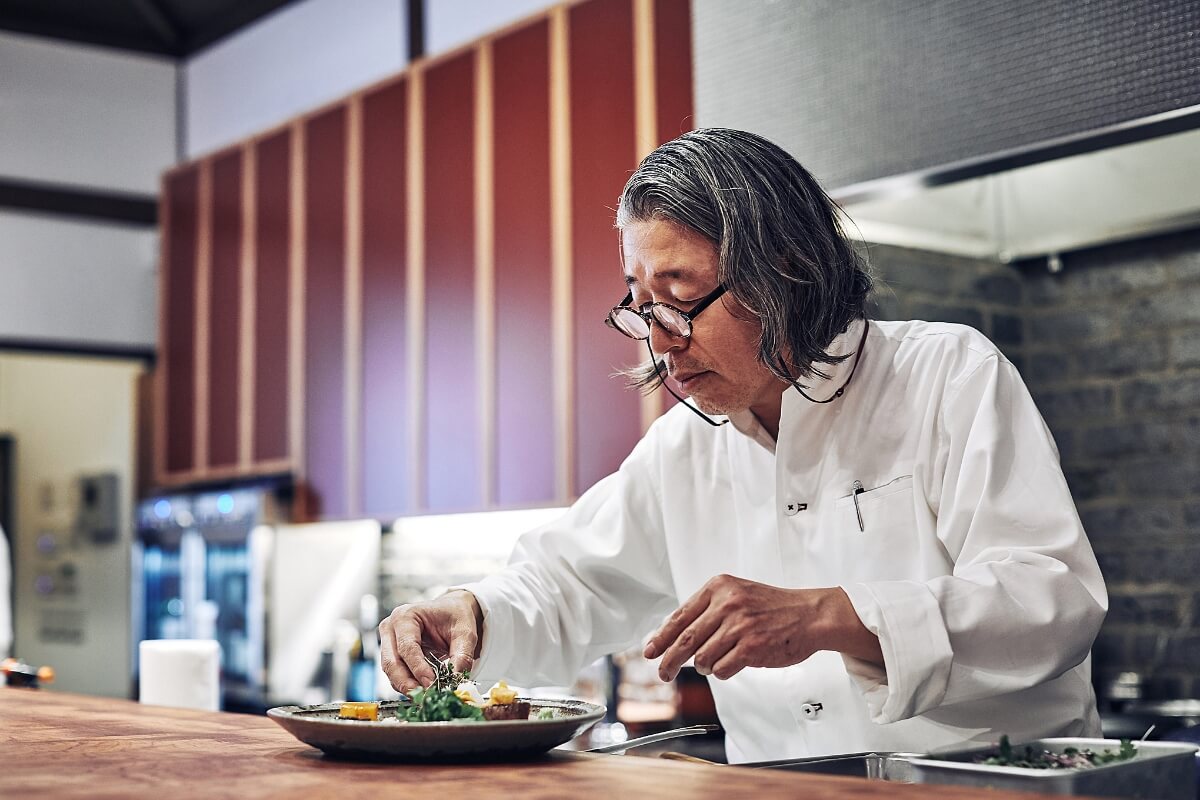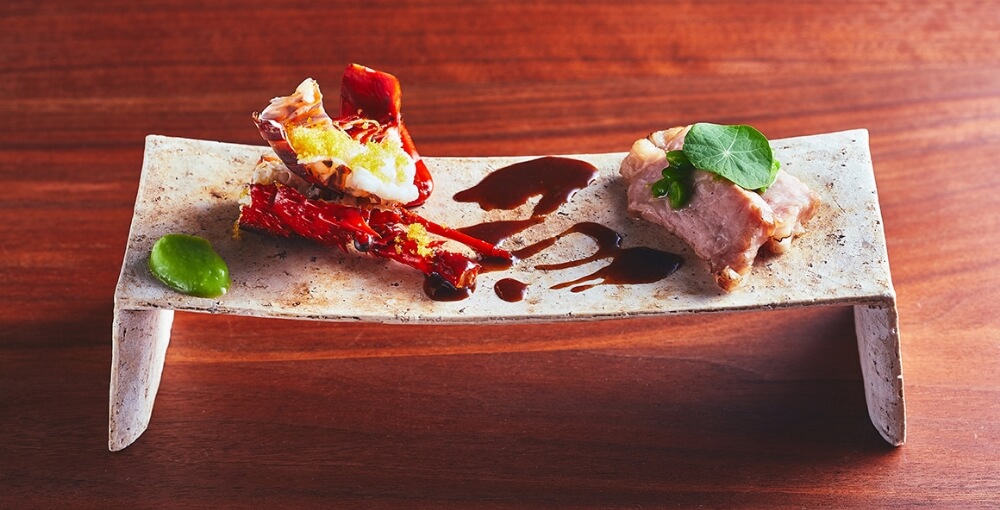 3
2:00 p.m.
Kiyomizu-dera Temple
Kiyomizu-dera Temple is a well-known ancient landmark registered as a UNESCO World Heritage Site. As a major tourist destination in Kyoto visited by people from all over the world, its appeal is well-known. However, this exclusive tour will take you to parts of the temple that are not usually open to the public, with the guide of a knowledgeable and welcoming monk. Some highlights of the tour include the room reserved for distinguished guests with a panoramic view of Kyoto, and the inner sanctum of the temple where the thousand-armed Kannon deity is enshrined. In particular, the Tahoukaku room is a breathtaking sight with a great carving of the Buddha's footprint in stone and countless carvings of the Buddha adorning the walls. It is a majestic sight where distinguished guests from all over the world have been impressed beyond the boundaries of nationality and religion. Additionally, tour guests will have the privilege of witnessing the Jojuin, a garden considered the peak of formal Japanese garden design that is open by invitation only. The Chisenkaiyūshikiteien designed by Kobori Enshu during the Edo period is also an exceptional sight on the tour.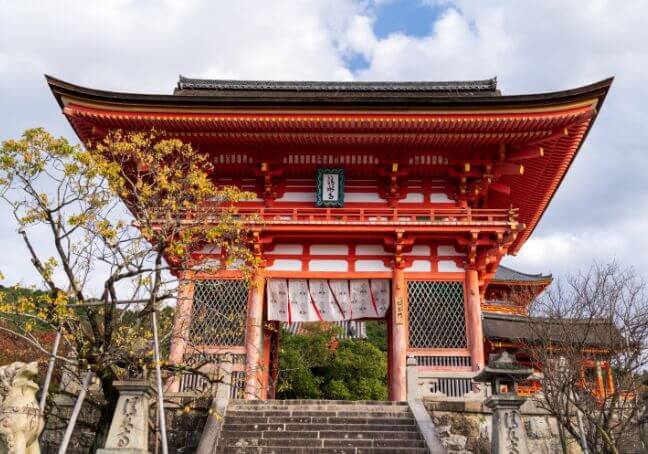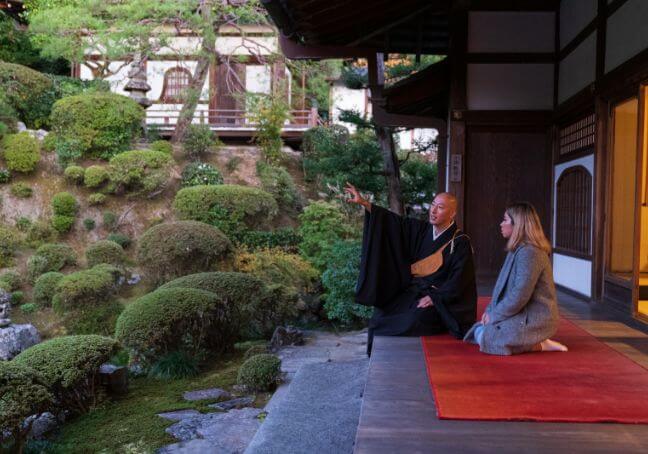 4
3:30 p.m.
Shorin-an
Stay at the Shorin-an inn within the shrine area of Ninna-ji Temple grounds. The historic sukiya-style home has been revived in a modern style while keeping its traditional charms. The shukubo area of the temple is reserved for use by only one group per day, and is one of the most exclusive inn experiences in Japan. From evening to morning, the Ninna-ji Temple grounds will be reserved exclusively for the tour group including a special cultural program. Experiences include traditional hospitality in the tea house with a private view of the garden, prayers to Amida Nyorai, Buddha of Immeasurable Light and Life, inside the main hall, and a tour of the five-storied pagoda and Kannon Hall which are closed to the public. After dark, there will be a special guided tour by practicing monks as well. A seasonal kaiseki formal dinner will be served by the famous restaurant, Tsujitome Kaiseki, inside the Shinden hall.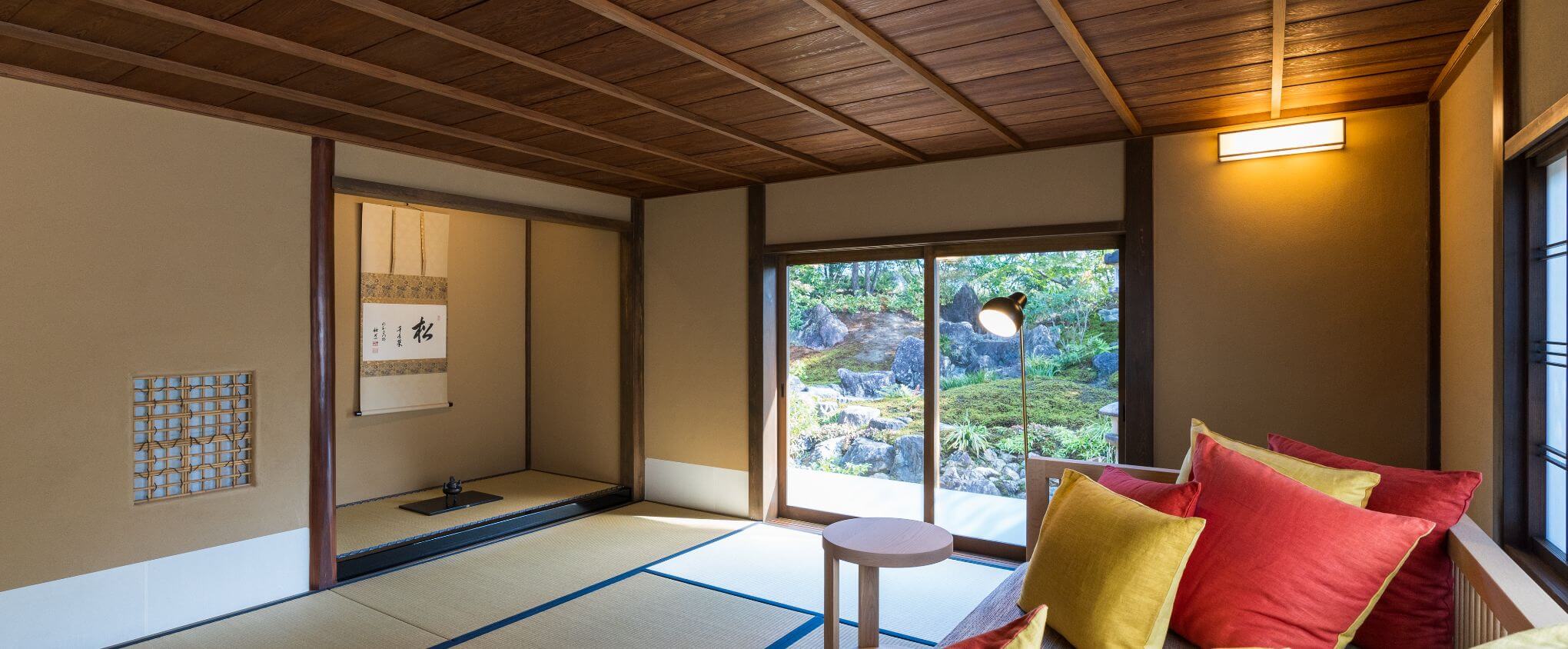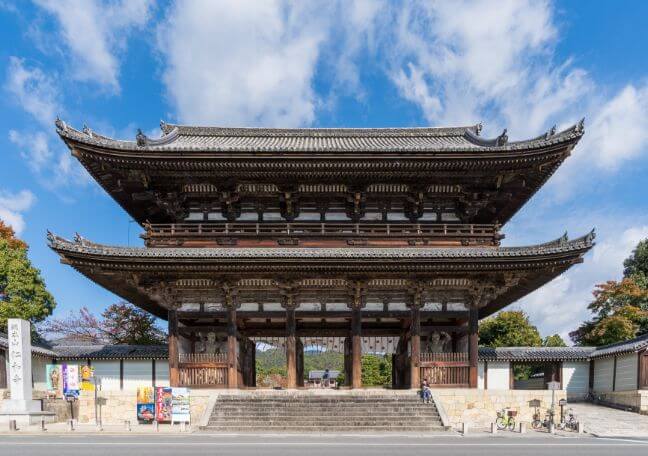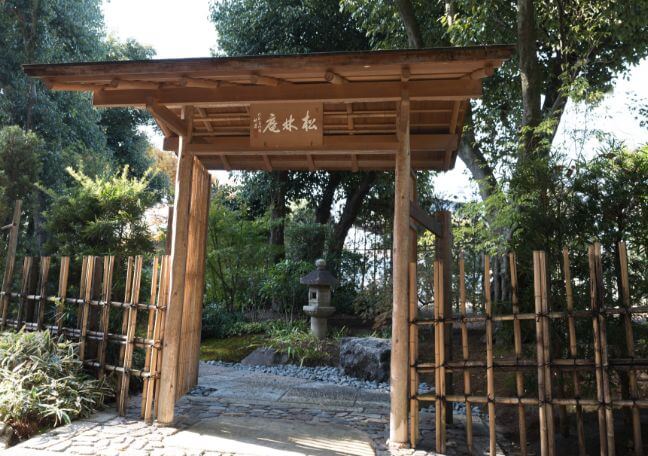 Day2
5
6:00 a.m.
Ninna-ji Main Hall
The second day begins with the monks in the Prayer Hall, where they cleanse their hearts offering chants to the Buddha. The morning prayers service begins at 6AM in the summer, and 6:30AM in the winter. After the ceremony, breakfast will be served with a choice of Buddhist vegetarian food known as shojin ryori, Western, and various other options.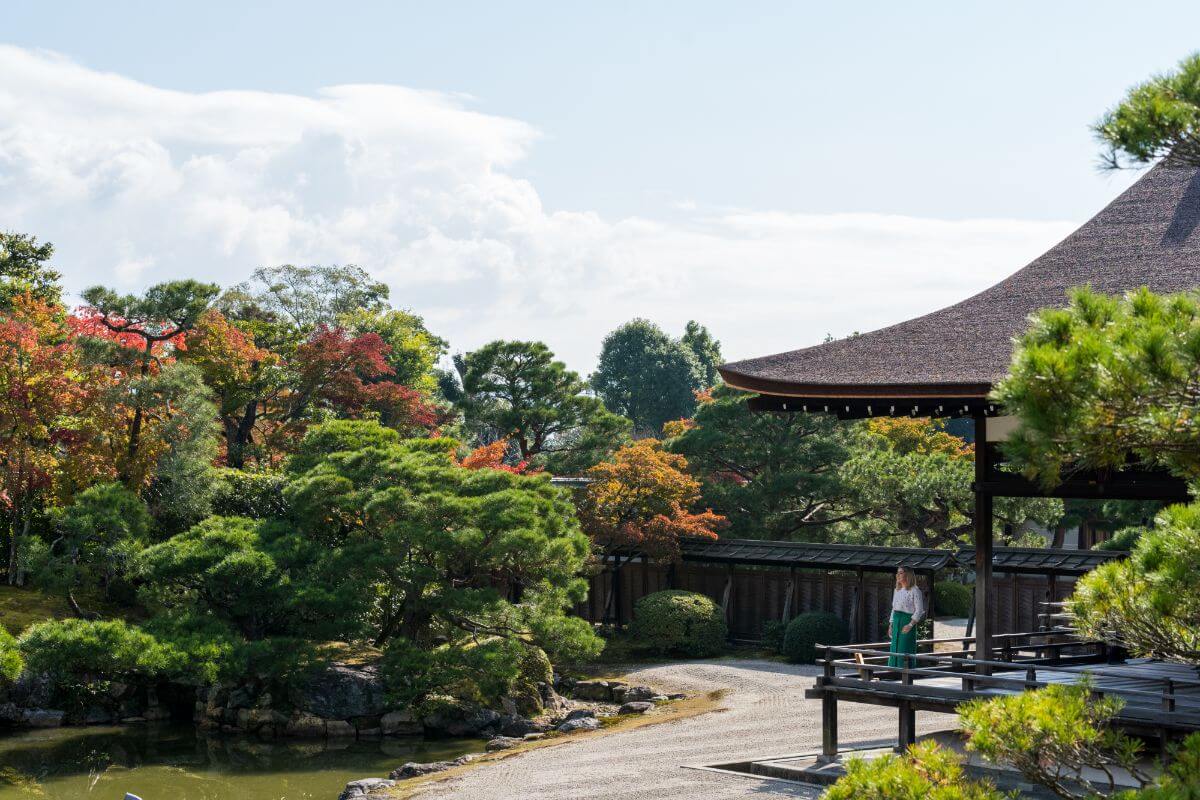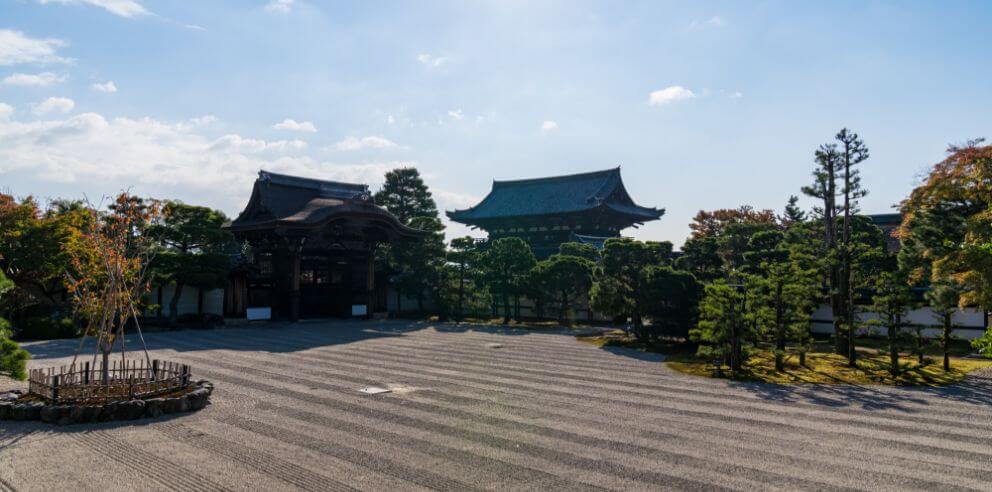 6
9:30 a.m.
Kongo Noh Theatre
Nogaku, commonly known as Noh, is a traditional performing art that has existed in its current form for over 650 years. In addition to its beautiful dancing, powerful choruses, and compelling musical accompaniment of flutes and small drums, Noh stands out as a unique traditional art with its mystical masks and costumes. Although Noh often has a reputation as being hard to understand, this exclusive tour will be accompanied by a Living National Treasure Noh performer who will give a lecture in an easy-to-understand manner. During the workshop, experience walking across the Noh stage and learning the basic movements of the dance and Noh chanting, called utai. The workshop is followed by an in-depth explanation of the story, "Yugen-no-bi," which translates to "Quiet Beauty" and is considered a classic Noh performance. By understanding the storyline, you will be able to more deeply immerse yourself in the Noh performance in front of you.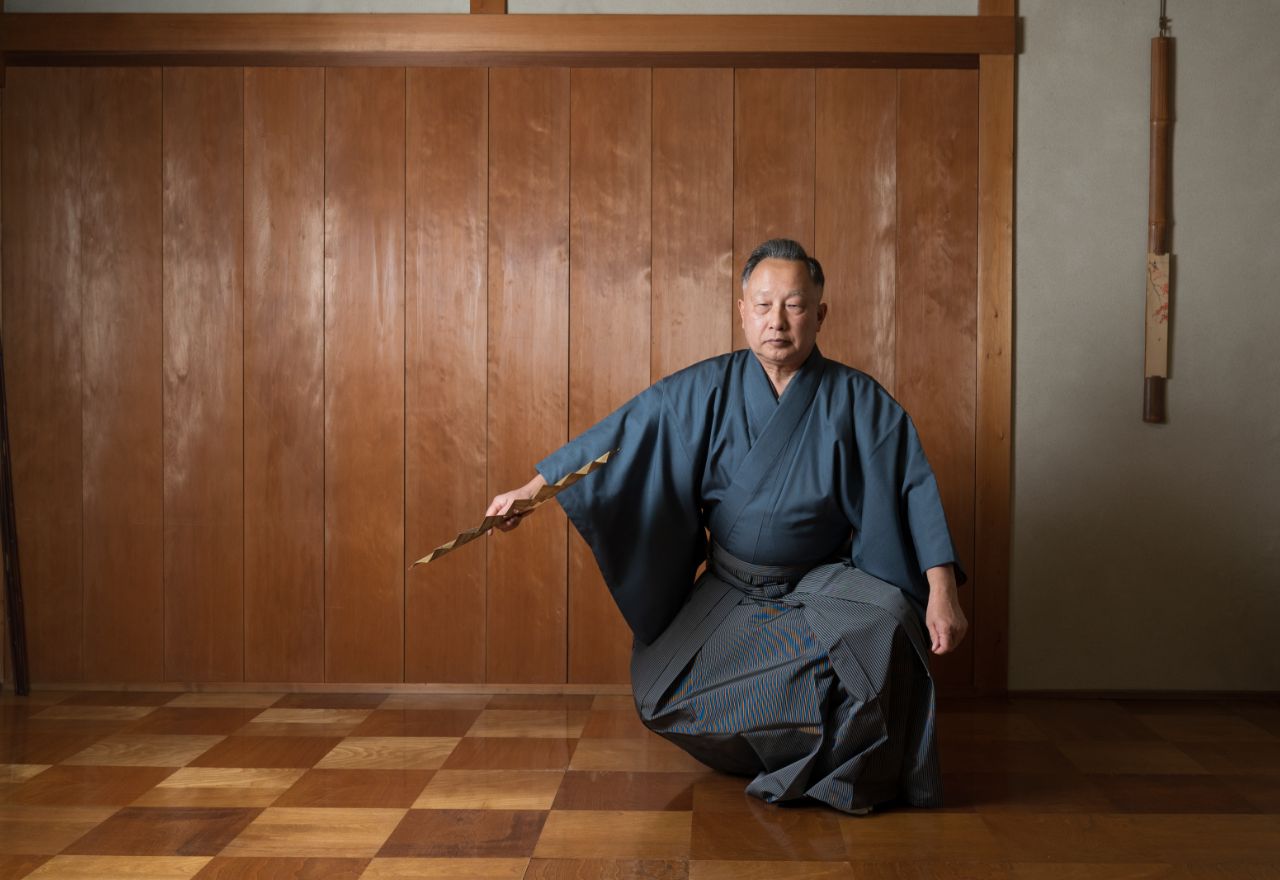 7
12:00 p.m.
Tempura Endo Okazaki
Enjoy delicious tempura using fresh ingredients such as seafood brought directly from the Seto Inland Sea and Kyoto-grown vegetables that change with the season. The veteran chef characterizes Kyoto-style tempura as very lightly fried, but still finished with a crispy texture. Dip it in tempura dipping sauce or try a simpler taste with just salt and savor every bite.
8
1:10 p.m.
Heian Jingu Shrine shobikan
Special Cultural Experience
The shobikan at Heian Jingu is an aristocratic guest house that overlooks a peaceful pond. The house is decorated with breathtaking paintings by the famous Japanese Nihon-ga painter, Mochizuki Gyokkei. This private event will have you experience the Oribe style of tea ceremony, which is a tea ceremony style that is typically reserved for private events with noble people such as aristocrats, royal families, and high priests. Enjoy the ceremony, tea, and sweets, while learning about the history of Oribe style tea ceremony, philosophy, and the Japanese definition of beauty and aesthetics.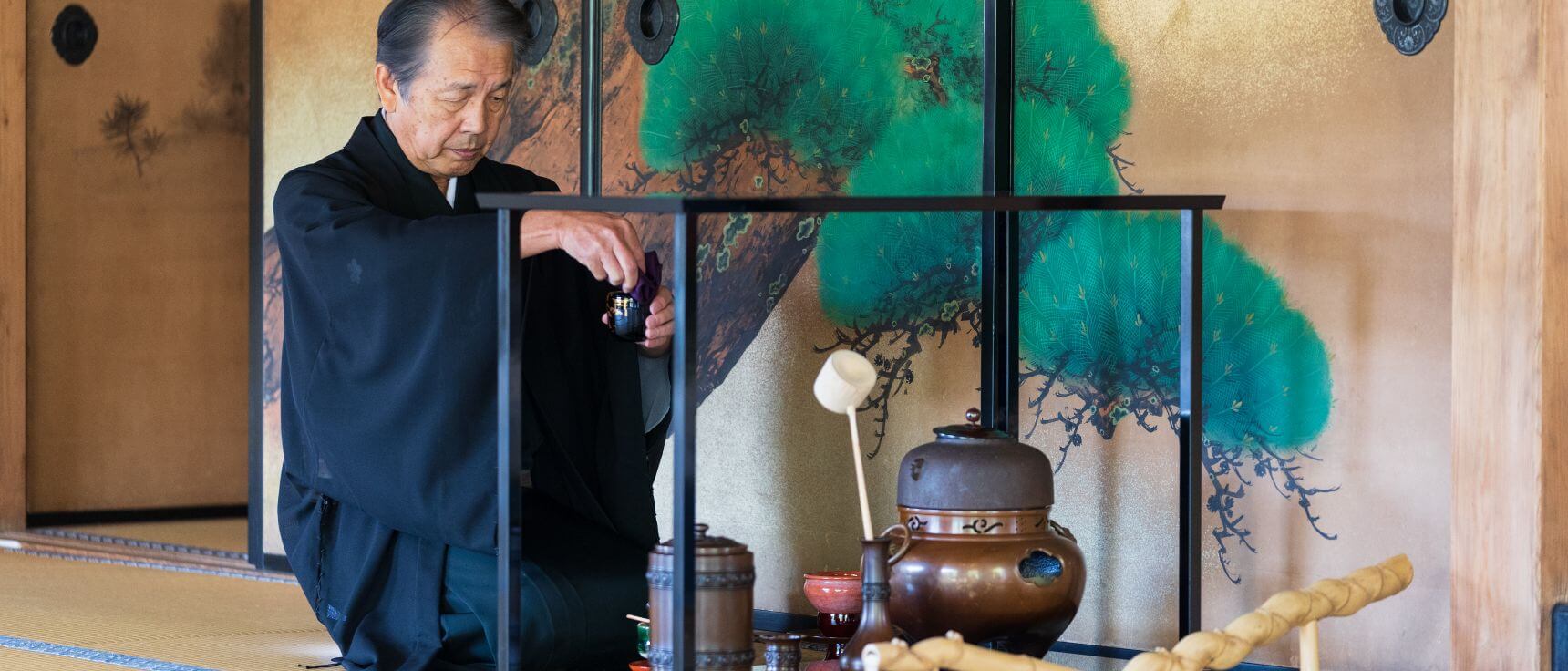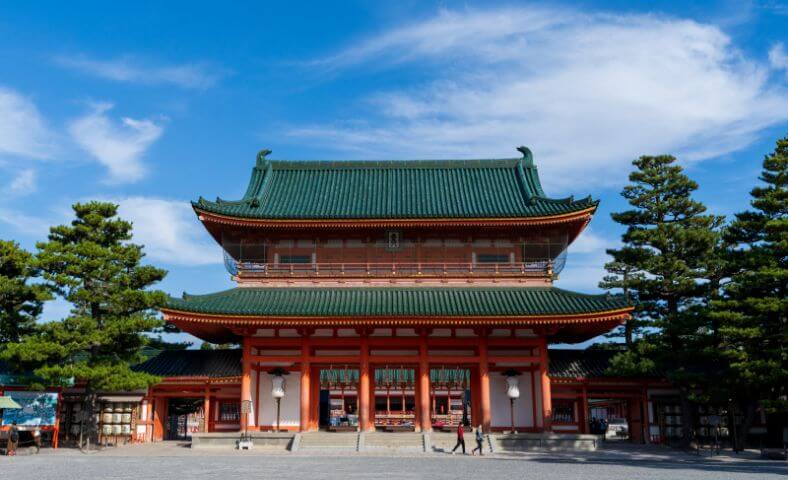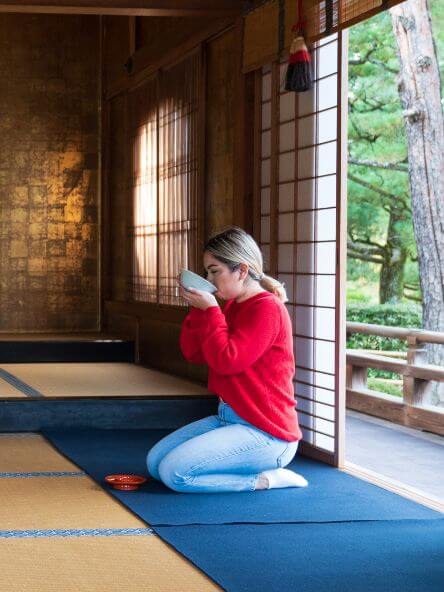 9
3:00 p.m.
Tofukuji Temple, Tofukuji Ikkain and Komyoin
Visit three Japanese gardens in Kyoto with the master gardener of the Showa era, Mirei Shigemori's grandson, Chisao Shigemori. The first visit is to Tofukuji Temple's Hassou-no-niwa which is modeled after the constellations and the shape of the Big Dipper. Next, enjoy an exclusive visit to Ikkain's Houfutsuseki-no-niwa, Kokouzan-no-niwa and Hashintei of Komyoin. A Zen garden sand raking will also be demonstrated by a practicing monk. Enjoy the beauty of Japanese gardens by witnessing the process of creation before your eyes.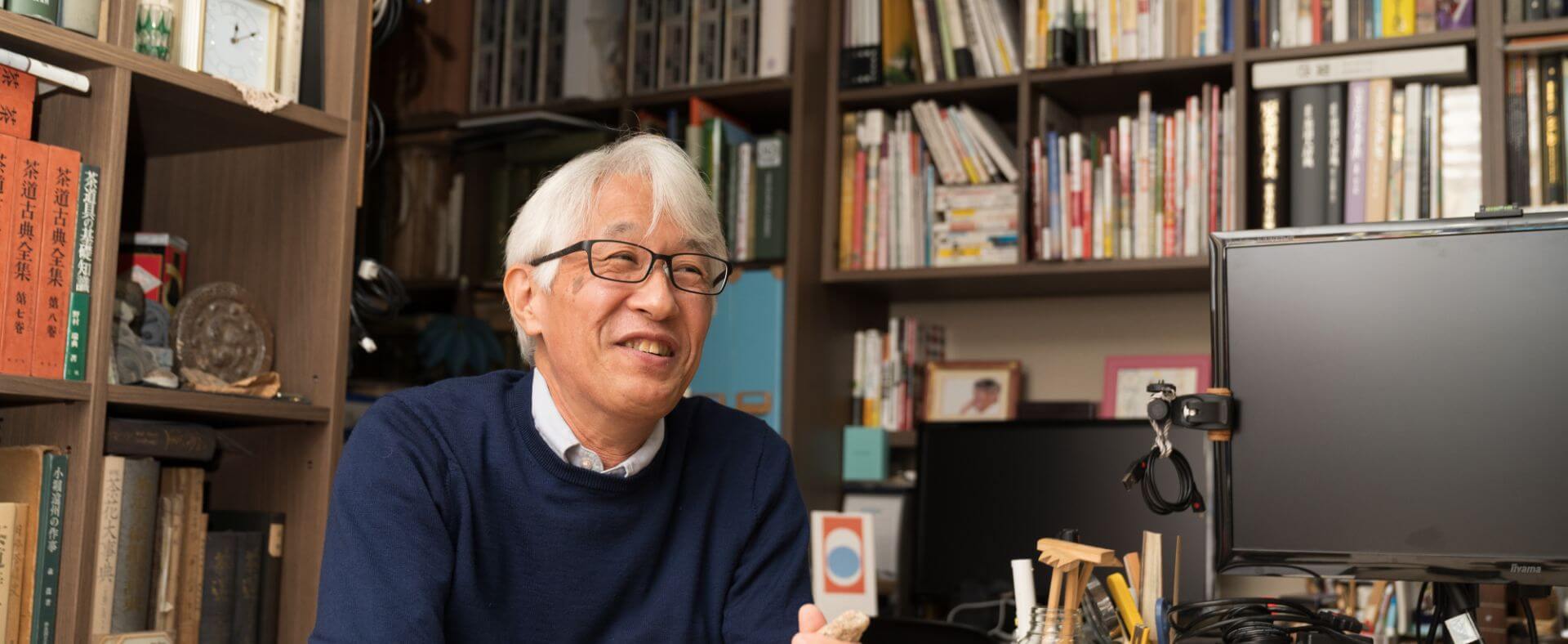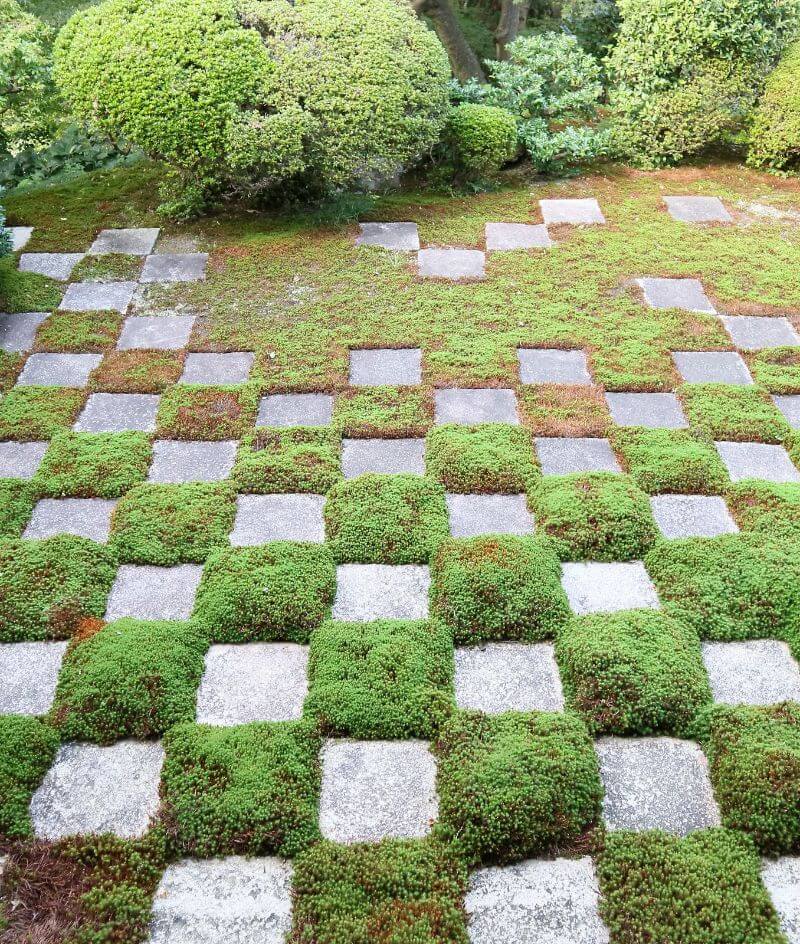 About this tour
This tour has been planned as part of our efforts to help achieve the SDGs (Sustainable Development Goals) adopted by the United Nations in 2015. A portion of tour fees paid by all participants will be used to maintain and pass on the tangible and intangible cultural assets of Kansai, the origin of Japanese culture, to the next generation. This aims to create a positive cycle of cultural tourism; we look forward to your participation.
Ask a Trip Designer